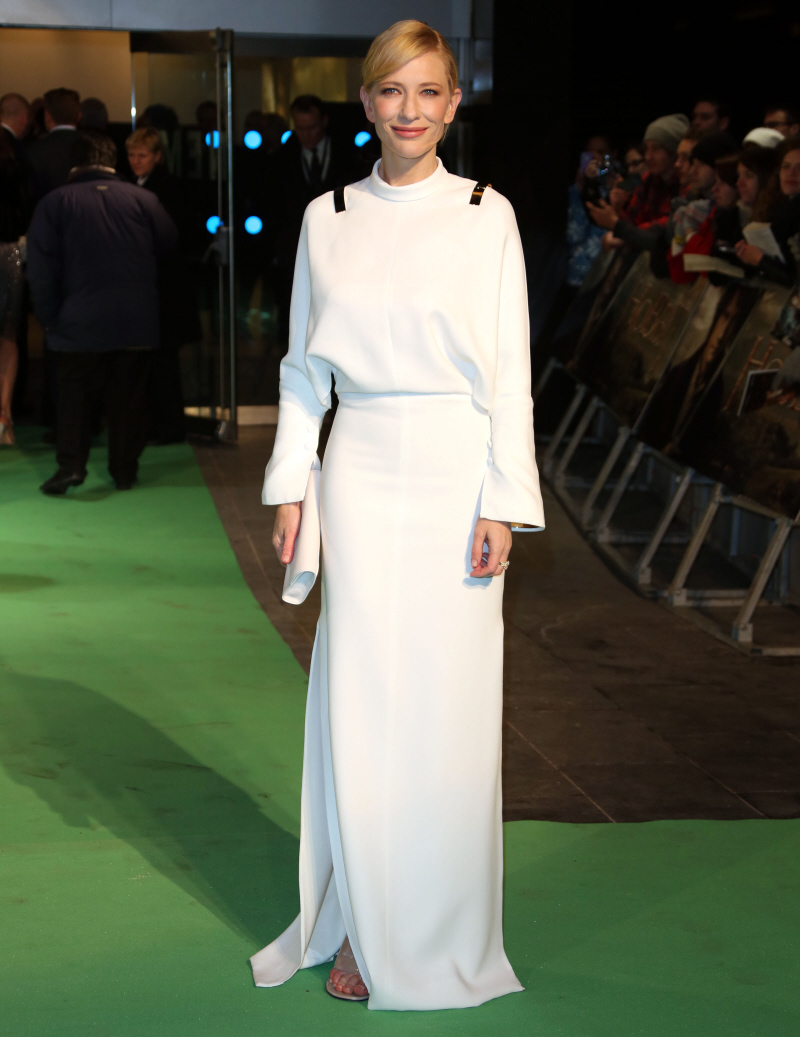 Here are some photos from last night's UK premiere of The Hobbit. Finally! I've been waiting to see some big premieres for The Hobbit, mostly because I need my Cate Blanchett & Benedict Cumberbatch fixes, but we've been having problems. Either we don't have access to the pics, or the premieres just don't have anyone cool in attendance. So, it's good to see most of The Hobbit cast together on the UK red carpet, although there does seem to be a distinct lack of Cumberbatch (SOB).
Anyway, let's talk about the lovely and talented and amazing Cate Blanchett. Cate wore this Givenchy gown which… uh… I mean, I know why she chose it. Cate loves architectural pieces, she loves bold, avant-garde pieces, and she loves to wear things that very few women could pull off. So, does she pull this off? I kind of think she does, although the back of this bugs me. I guess the design is loosely based on a straightjacket or something. But the back is just unflattering. Everything from the waist down is great though.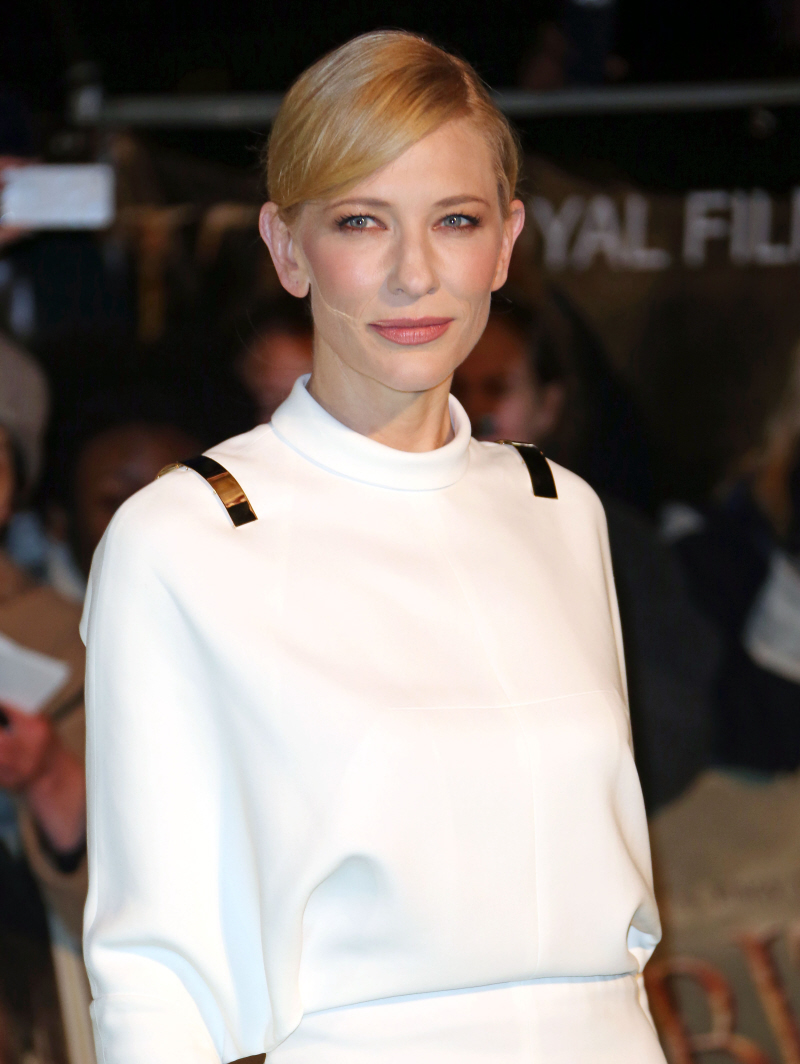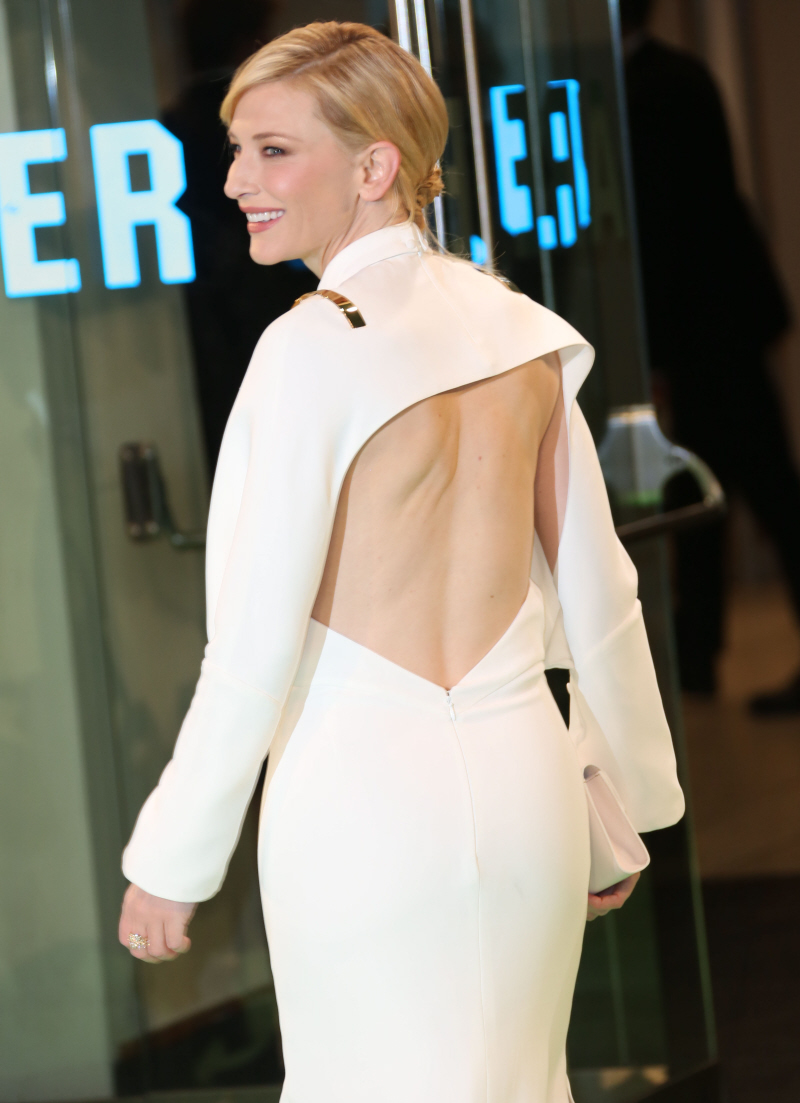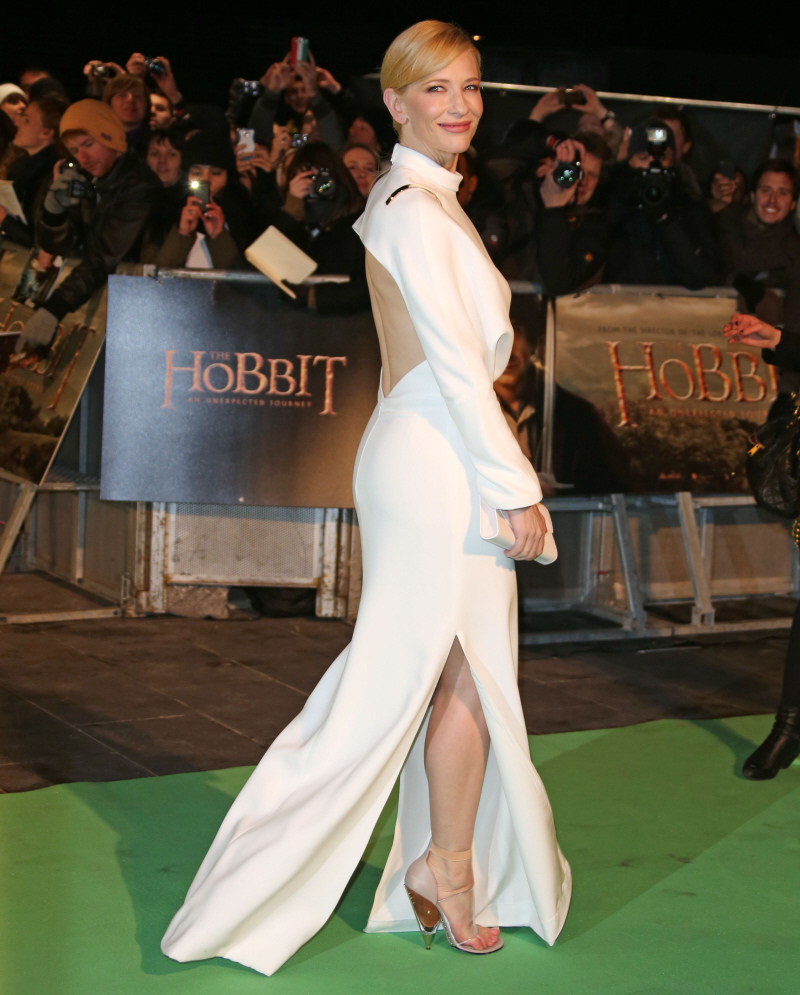 Here's Sir Ian McKellan in a delightful velvet tuxedo jacket and a royal-blue, silk-lined overcoat. I love that Sir Ian is so devoted to the Tolkien adaptations and I just feel like he really respects his nerdy LOTR fan-base. Also, some good news: Sir Ian does NOT have cancer after all. Weird.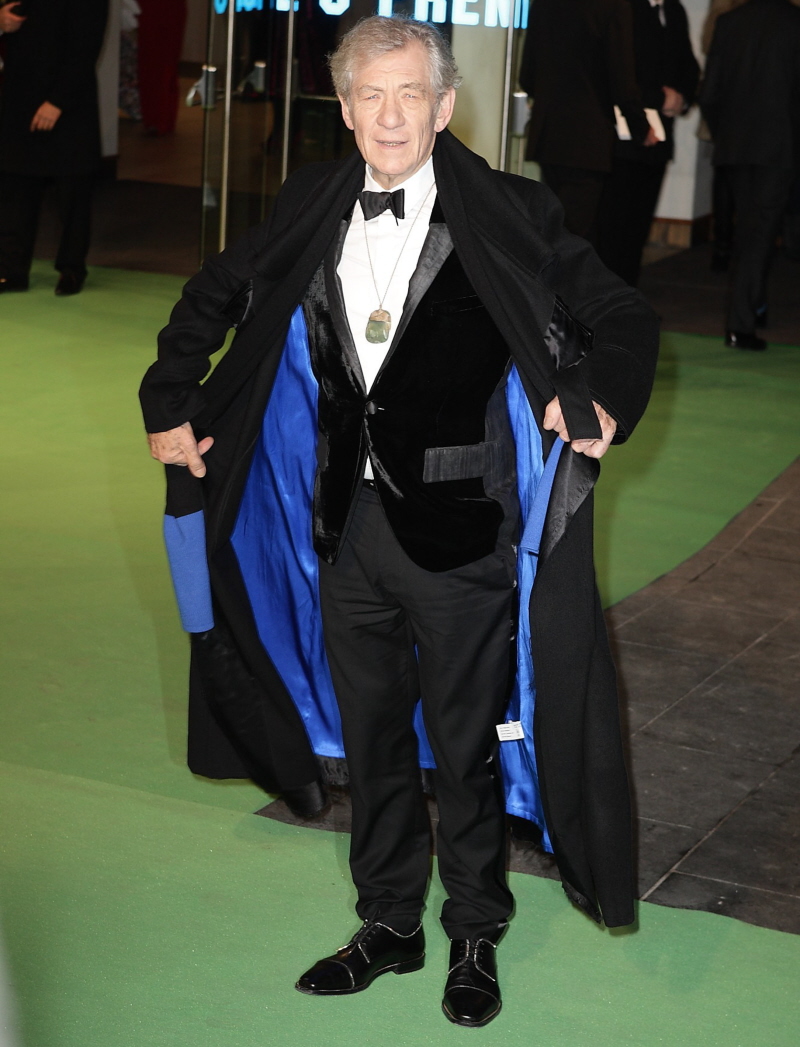 I love Martin Freeman!!! And I had no idea he was married. This is his wife.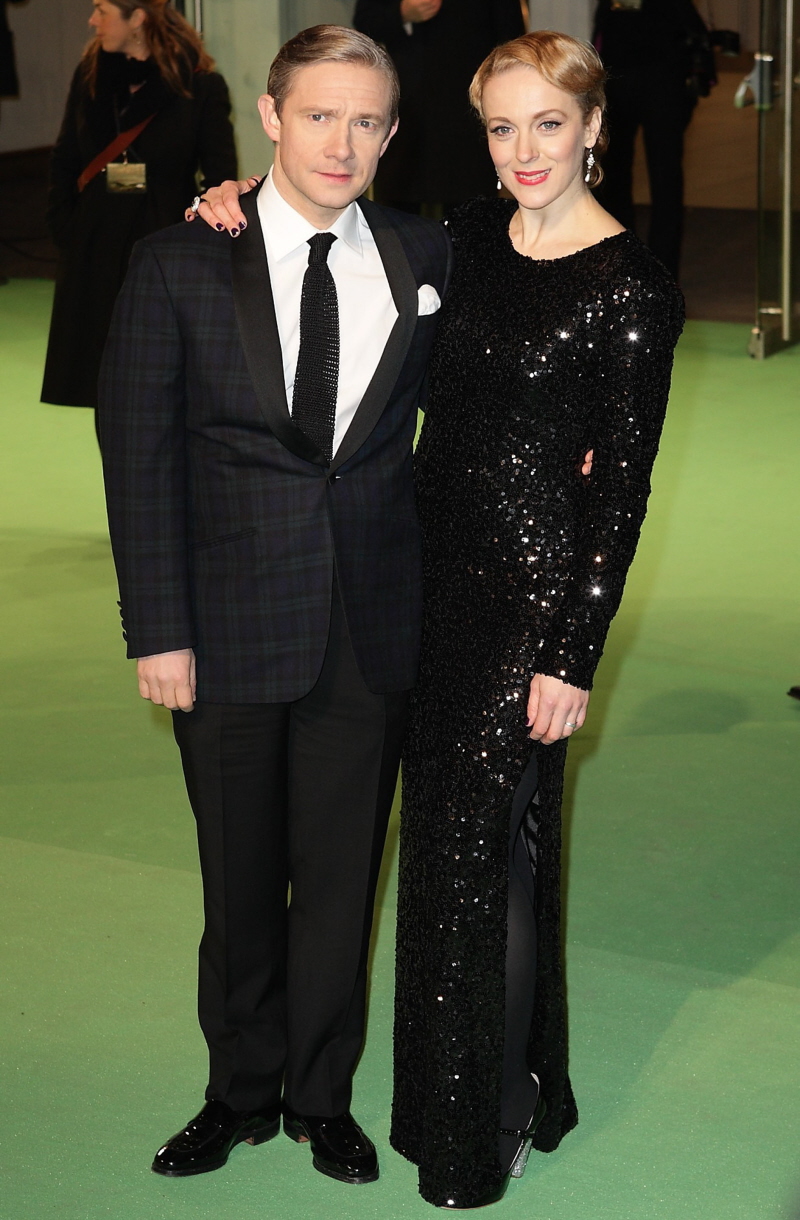 And lastly, I wanted to talk about this photo. Some dude thought it would be a GENIUS idea to propose to his girlfriend AT THE UK PREMIERE OF THE HOBBIT. I'm sorry, ladies, but that's a f—king dealbreaker. First of all, you're standing outside in DECEMBER in England, watching the red carpet for the stars of The Hobbit (!!!) and THAT is the moment when your dude proposes? Hopefully, this woman said, "Um… I think we should see other people." Michael Fassbender couldn't even get away with that sh-t. Also: is the girl a Hobbit? She looks really short. Maybe that's what it is. Some noble dude decided to propose to his Hobbit girlfriend.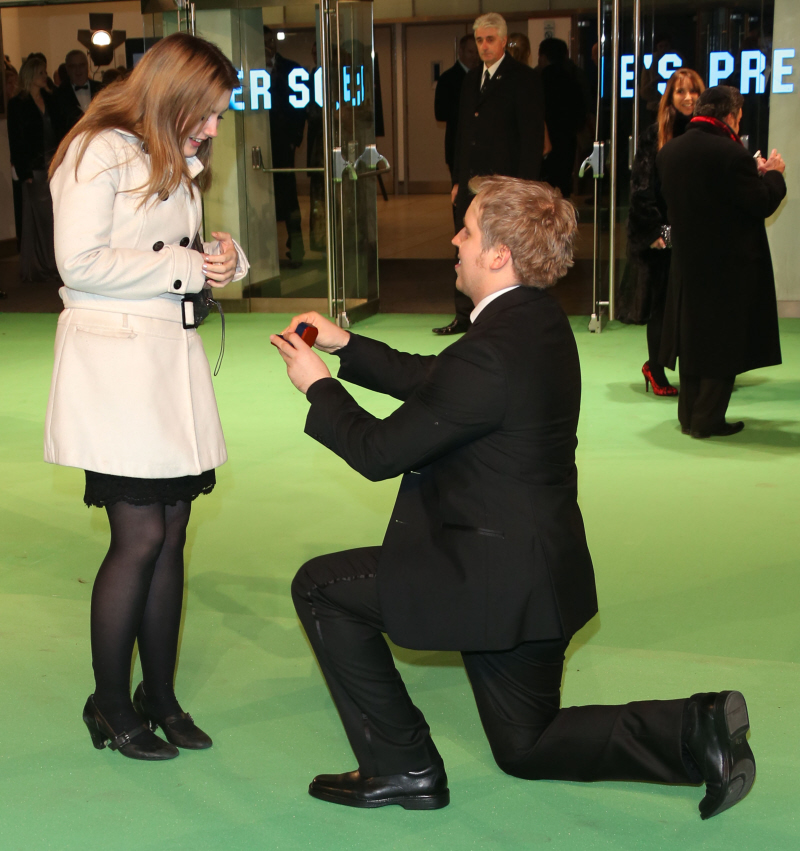 Photos courtesy of Fame/Flynet, WENN.