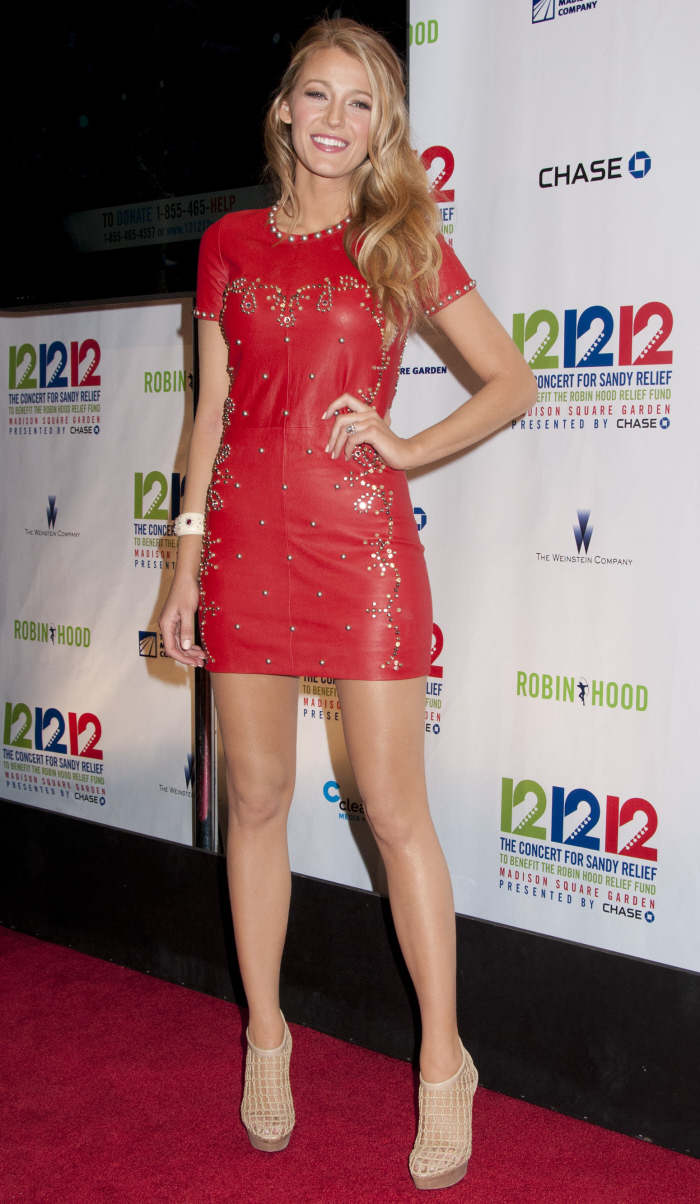 These are some photos from the press room of the 12-12-12 Benefit Concert which was last night. The concert was to raise money for Hurricane Sandy Relief, and all of the money went to the Robin Hood Relief Fund. A lot of top-tier celebrities were there, and a lot of great musical artists performed. Alas, we don't have those photos. We only have photos from the press room backstage, and many of the bigger celebrities didn't stop by the press room (cough Kristen Stewart cough). Thankfully, Katie Holmes and Blake Lively came by, so we can talk about them.
Blake wore an Isabel Marant mini-dress, of course. Blake loves a mini-dress, and being someone's wife hasn't changed that. I guess she's also showing off the fact that she doesn't "look pregnant" yet. There were rumors shortly after Blake and Ryan Reynolds married that she was already pregnant or soon on her way. But Blake is waiting to get knocked up, I guess. Note her pink diamond ring and Louboutin "cage" booties too.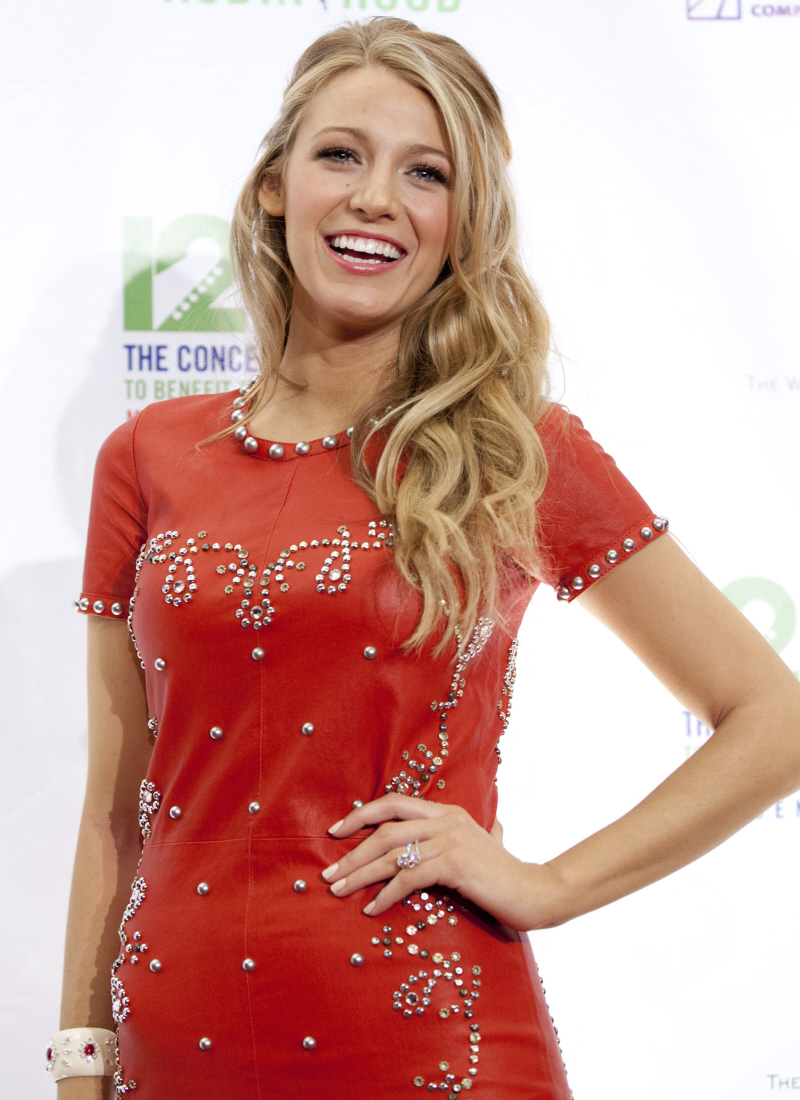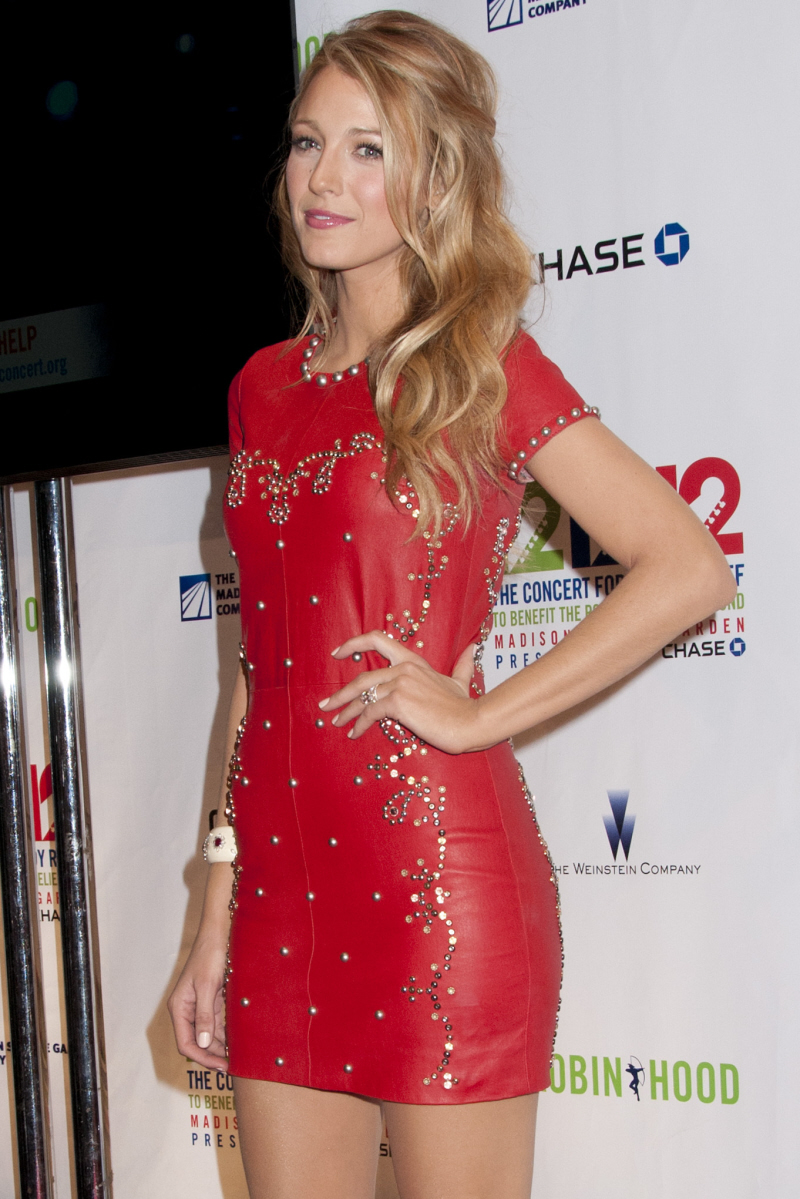 And here's Katie Holmes in Tom Ford and… oh, Katie. Bedhead has been covering Katie so much lately, I feel like I haven't gotten to talk about what Katie is trying to do. Katie is trying to walk that fine line of being a conservative, down-home, completely normal "single mom" AND a post-divorce fashionista (much like Nicole Kidman did when she and Tom Cruise were over). The result of Katie trying to balance those two identities is… disconcerting. She's never really been a fashionista (despite her attempts), and she efforts to jazz up traditional mom clothes have fallen flat. So what of this Tom Ford? It's a beautiful, interesting dress, but I think it's wrong on Katie. Put it on Cate Blanchett or even Anne Hathaway, it would be stunning. On Katie… it just feels like a decent dress on the wrong girl. Plus she needs to get her damn hair out of her face. (PS… the shoes are Tom Ford too.)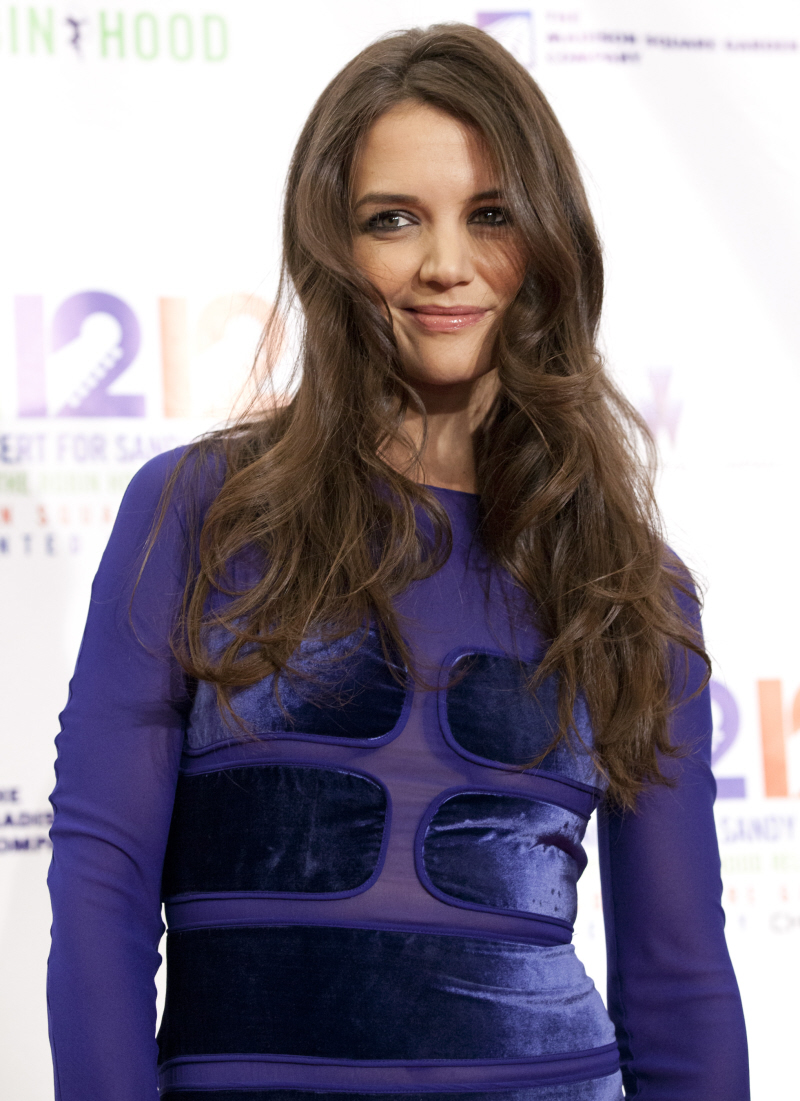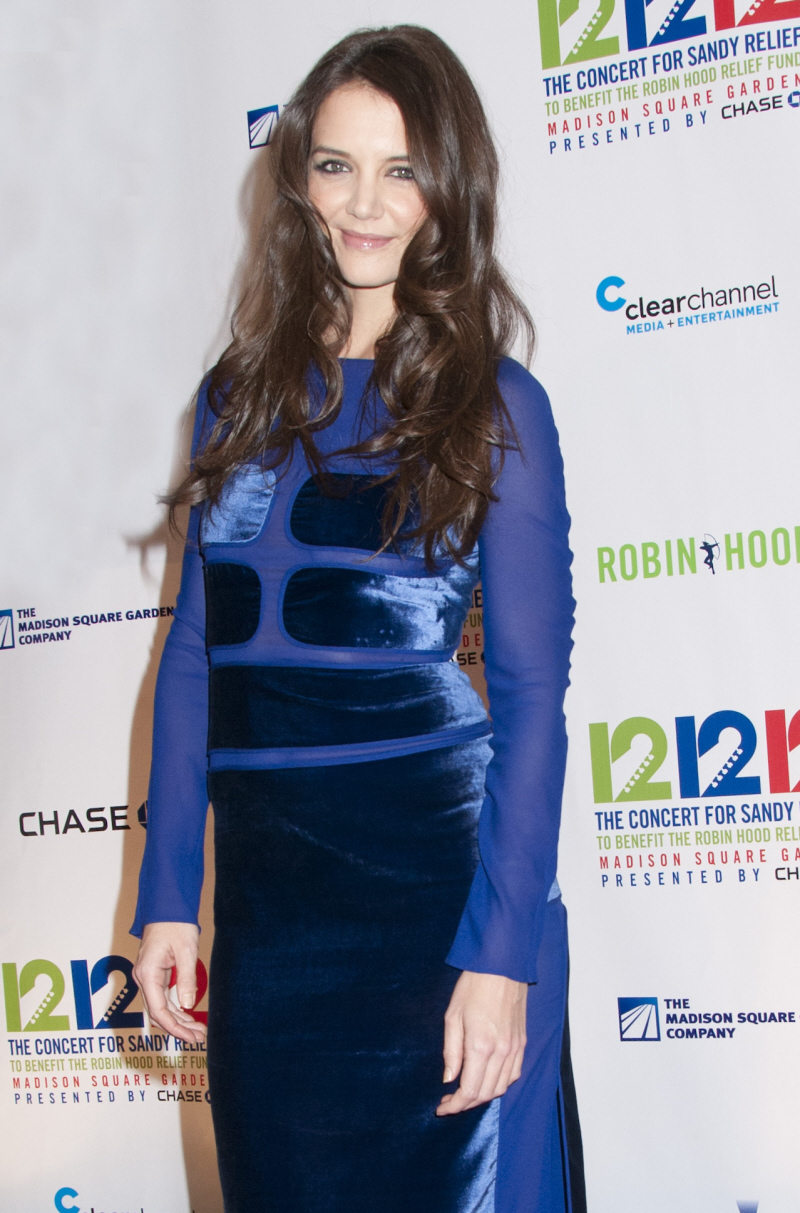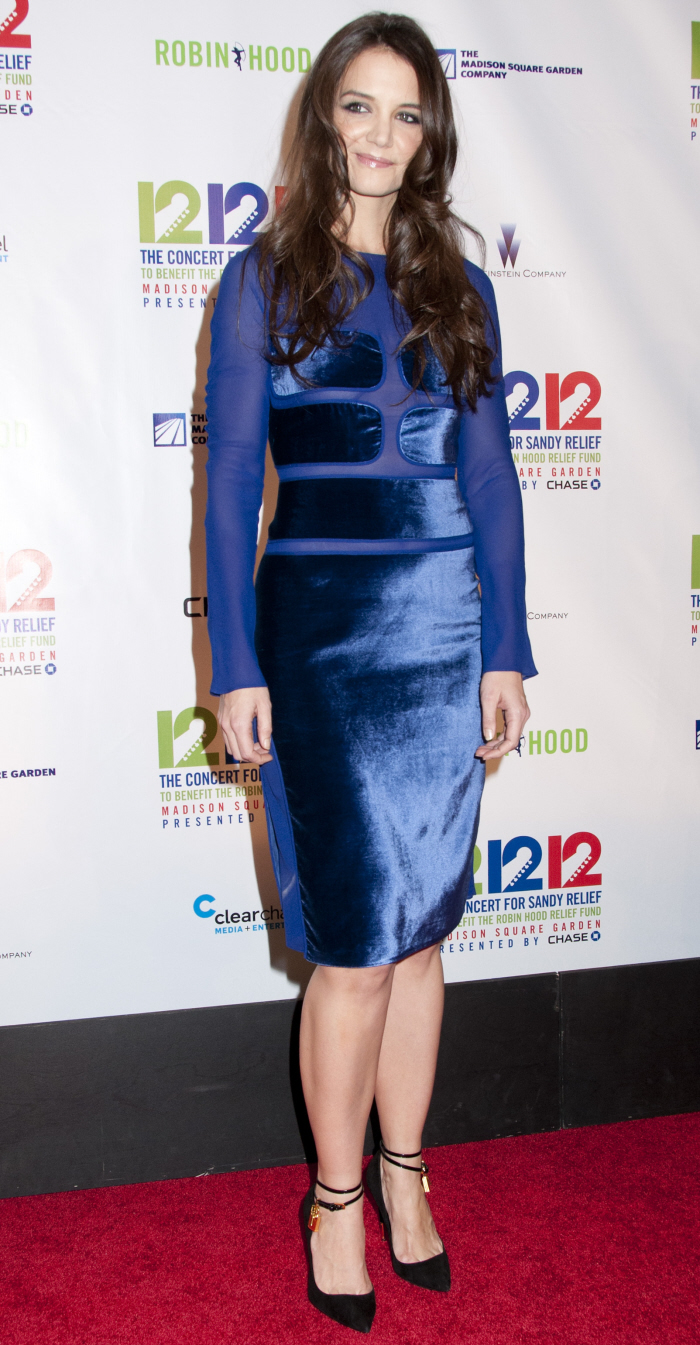 Photos courtesy of WENN.com.