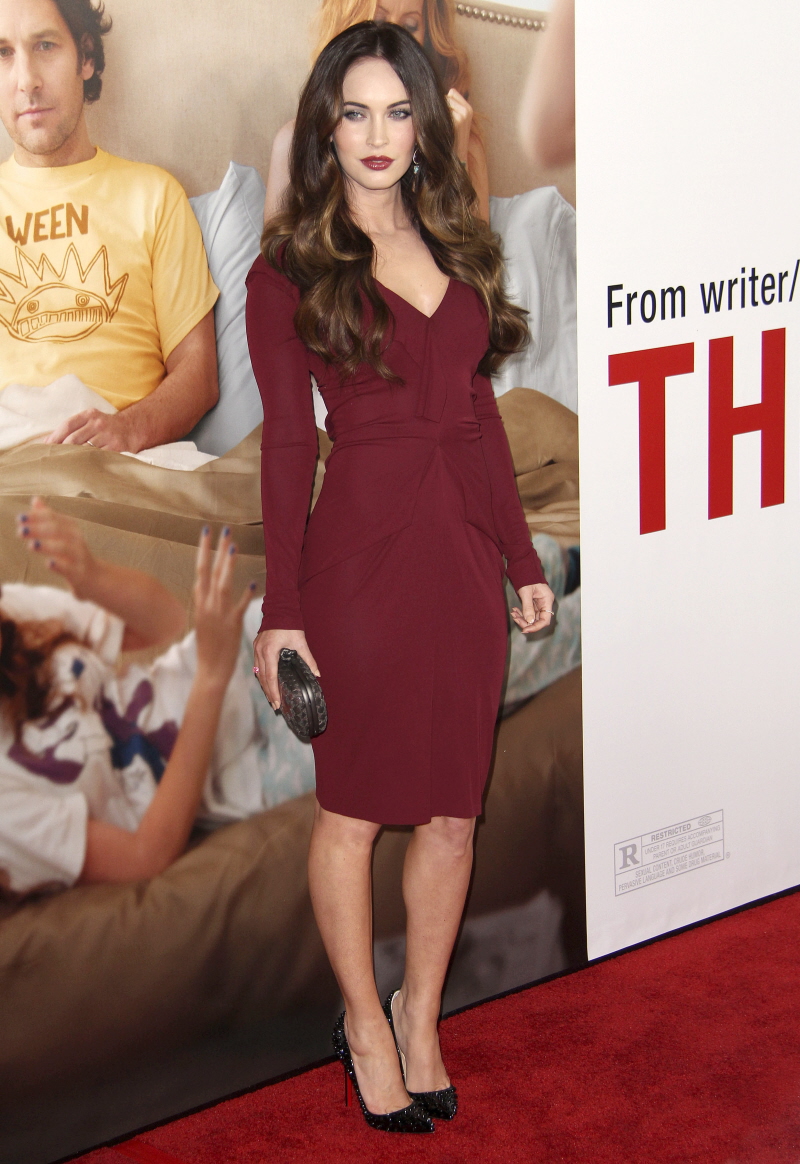 Here are some photos from last night's LA premiere of This Is 40, Judd Apatow's latest offering, and some kind of sequel to knocked up, I guess, only the story is just about Paul Rudd and Leslie Mann's characters. Megan Fox is in it, I guess because she's trying to salvage her Hollywood career by becoming a supporting actress in decent films, as opposed to a lead actress in terrible films. Of all of her potential career moves, this is probably the wisest choice, quite honestly. Megan is wearing Roland Mouret. Thoughts? I don't hate it. I usually like burgundy and wine colors, but this feels too muted to be interesting. The design is cute, and once again, I want to encourage Megan to stay at this weight. Her body looks great. I want to wipe off some of her makeup though. Too drag-queeny.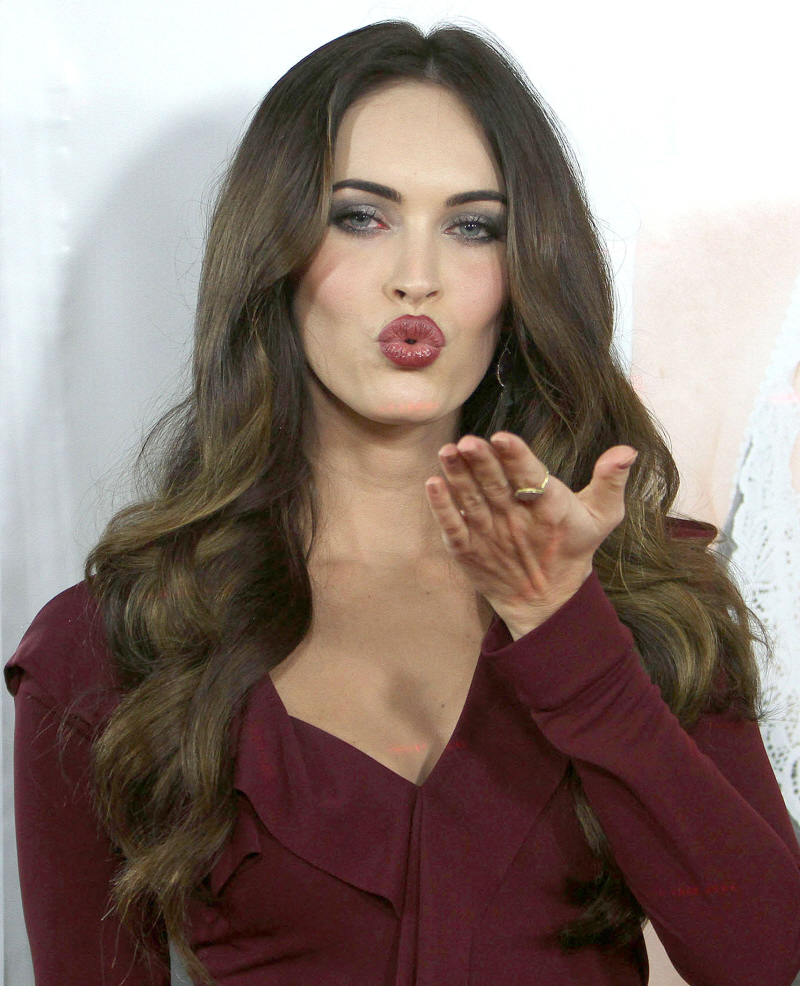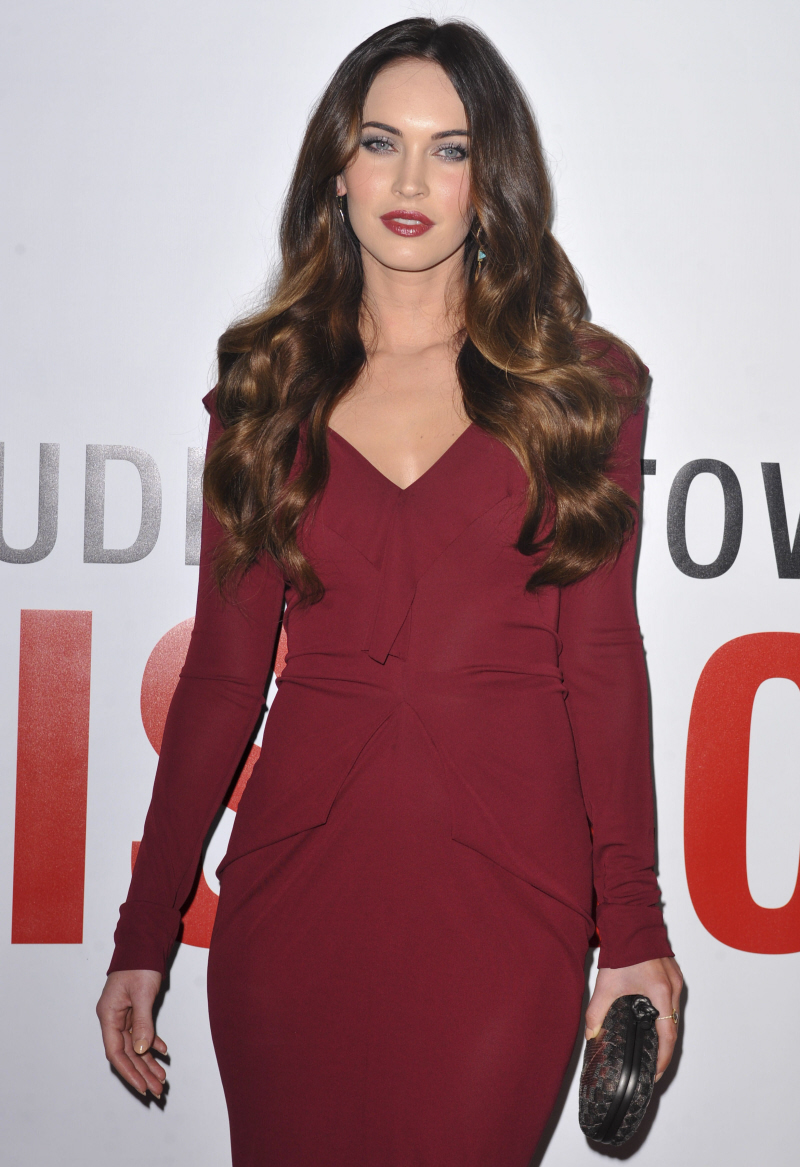 More photos from the premiere… Paul Rudd looking ageless. Who's the lady? Is that HIS lady?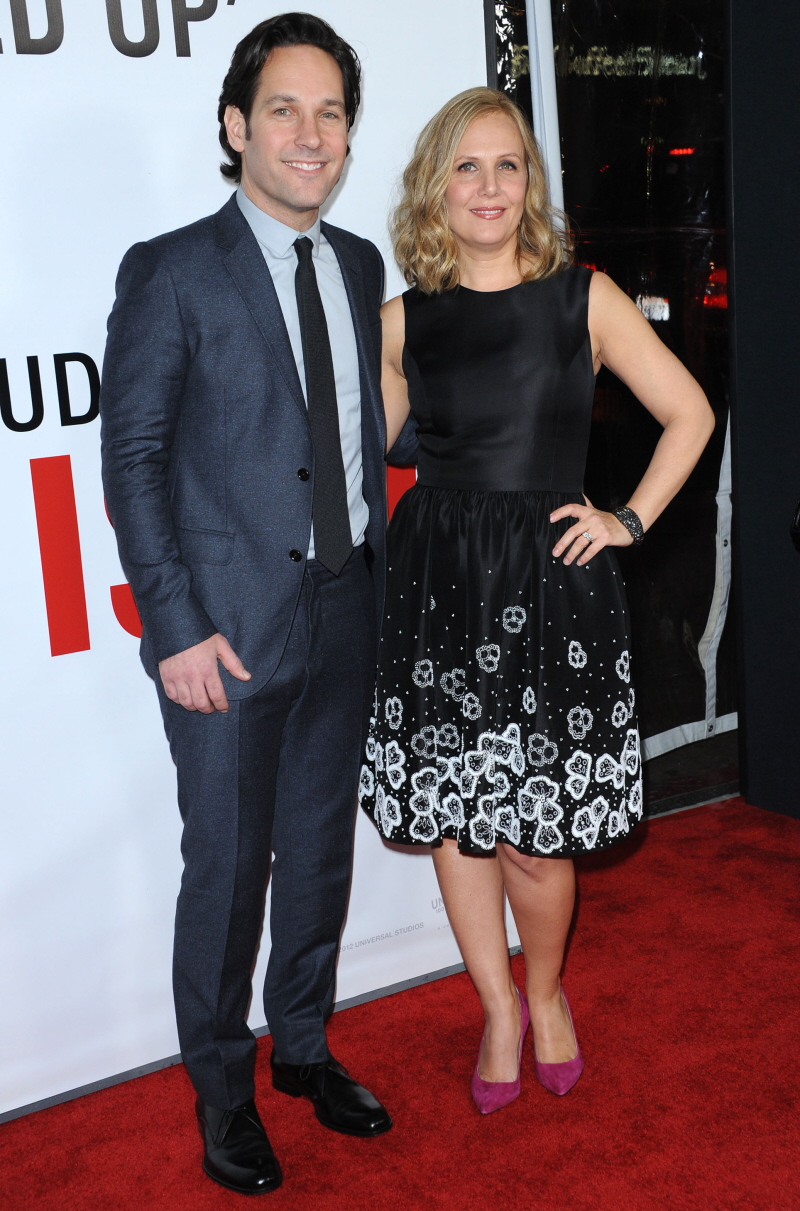 Lena Dunham in a too-cute-by-half little red dress. Ugh. I can't with the bows.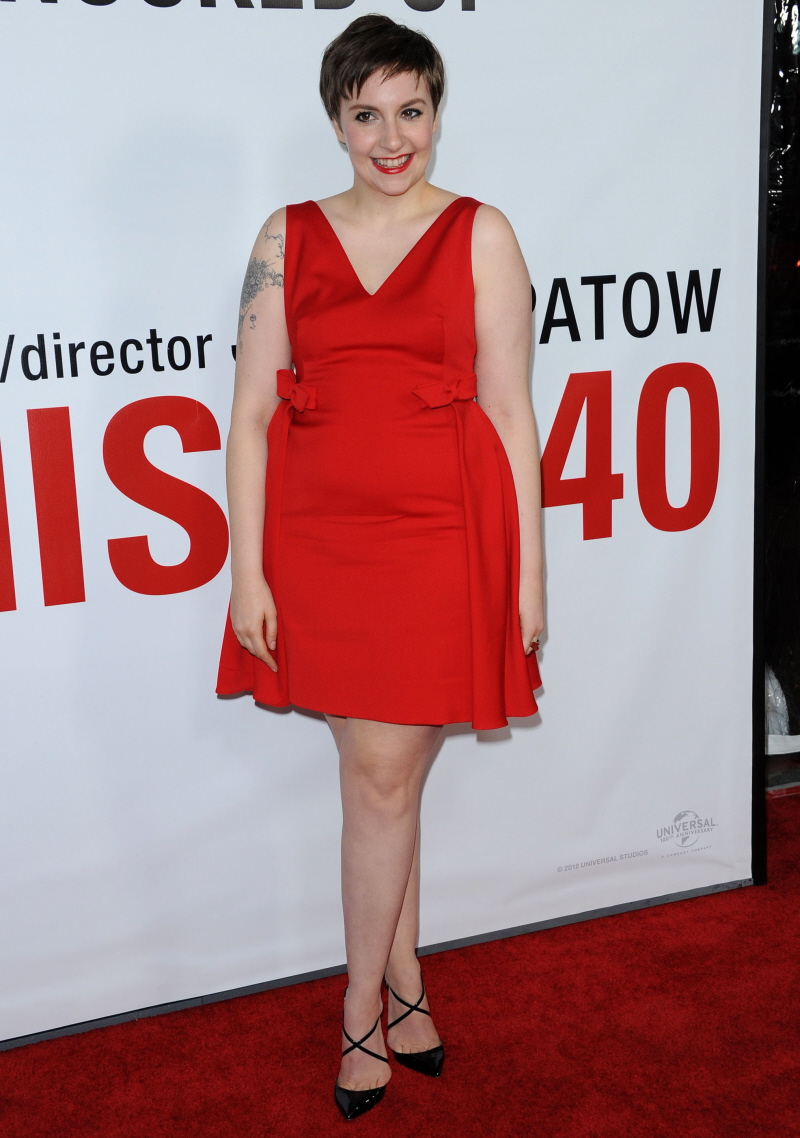 Chris O'Dowd and his new wife. These two are adorable. I need to find a giant, goofy Irishman of my own.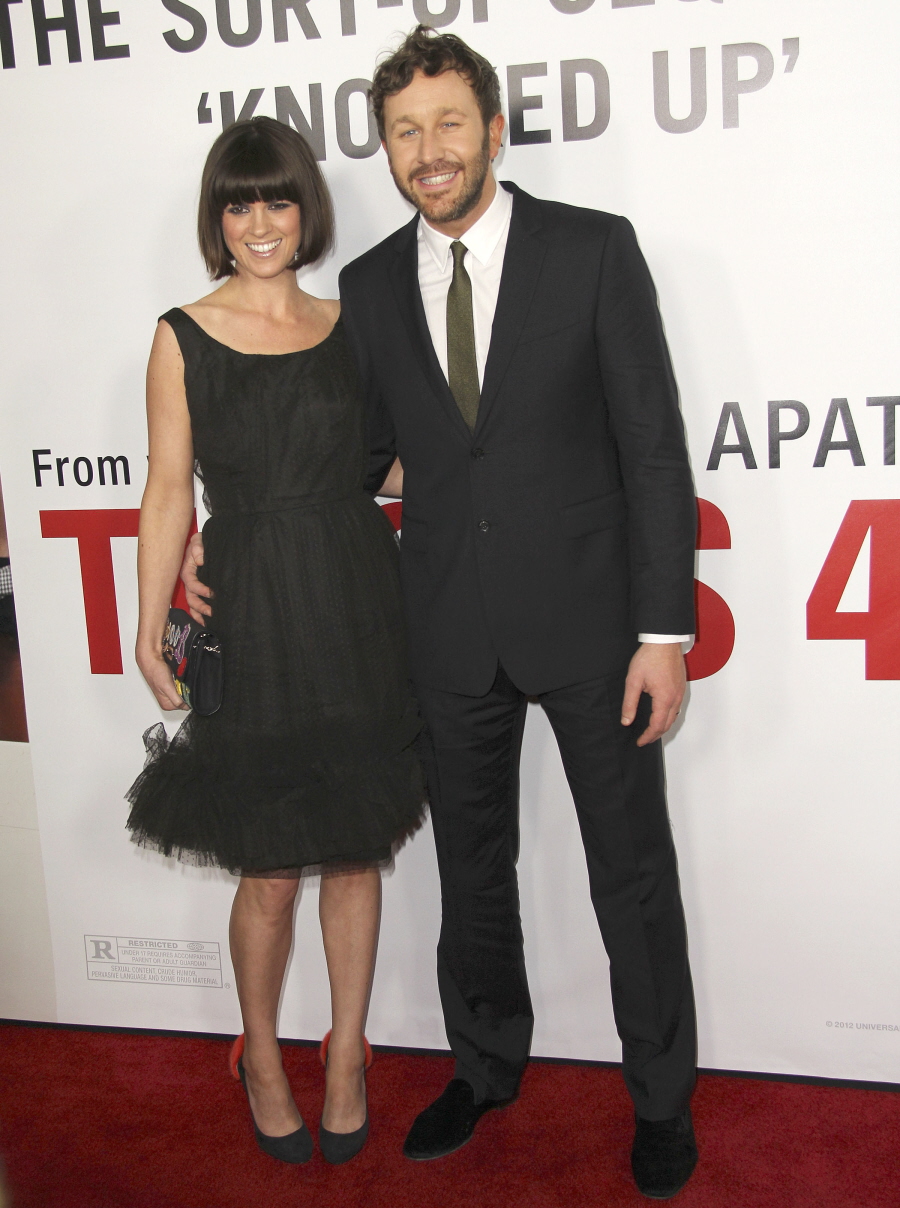 And here's Leslie Mann, star of the film and wife of the director. Does this dress work for who Leslie is? Eh. It's an okay dress, but it's very… vanilla. It's very "don't look at me, I'm just the director's wife." Like, this is how Kate Capshaw dresses.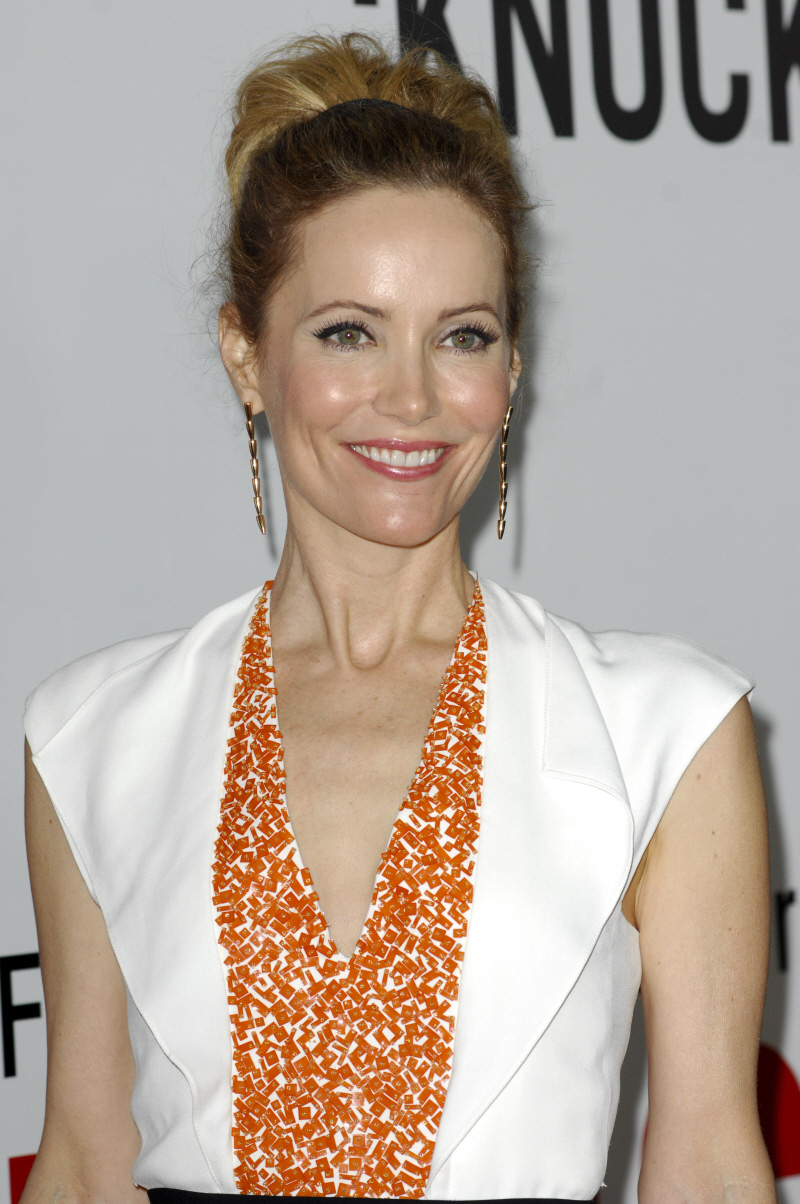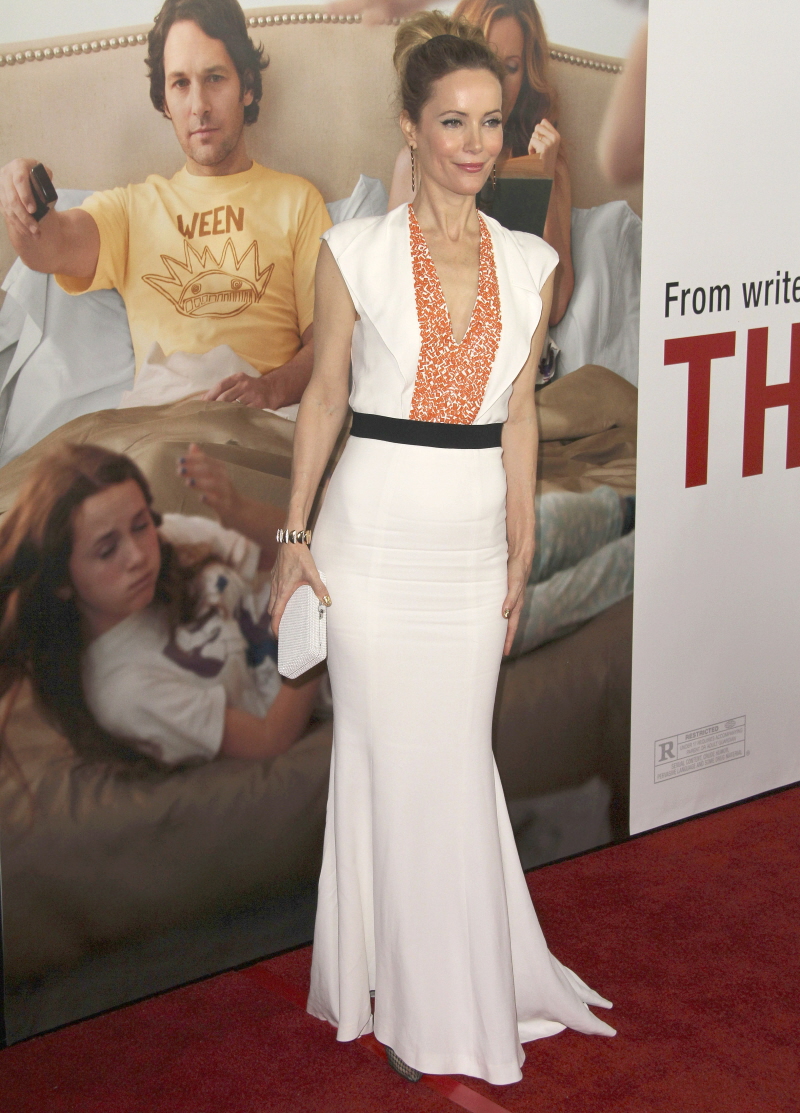 Photos courtesy of WENN, Fame/Flynet.