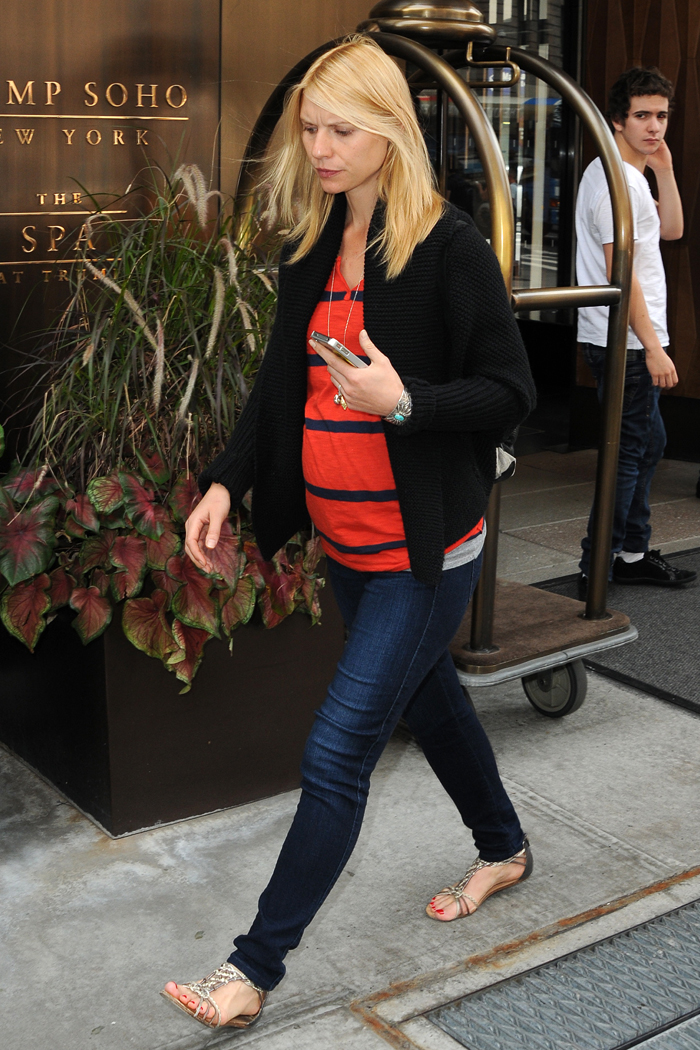 I love Claire Danes. She'll probably always be Angela Chase to me, but she's also gone on to do equally significant things as her career progresses. These are photos of Claire in New York City in September to promote the second season of "Homeland," and her bump was already looking pretty big at that point, so I imagine that a birth announcement shouldn't take much longer. Maybe January or February at the latest. Then things will probably get pretty real for Claire and Hugh since they'll be new parents, and she's tied to a seven-year contract that requires her to spend five months per year filming in North Carolina. It will be tough, for sure, and I guess the plan is that she'll keep the baby with her, and he'll visit. Of course, I'm only assuming as much. Maybe Hugh will take some time off for the first round of away time so they can be together as a family.
Now Claire, who is probably thrilled with the new Globe nomination for "Homeland", has sat down for an interview with Grazia magazine. Among the topics discussed are Hugh, dance parties, and dropping out of college. My feelings on the latter are astoundingly non-critical, and here are some excerpts: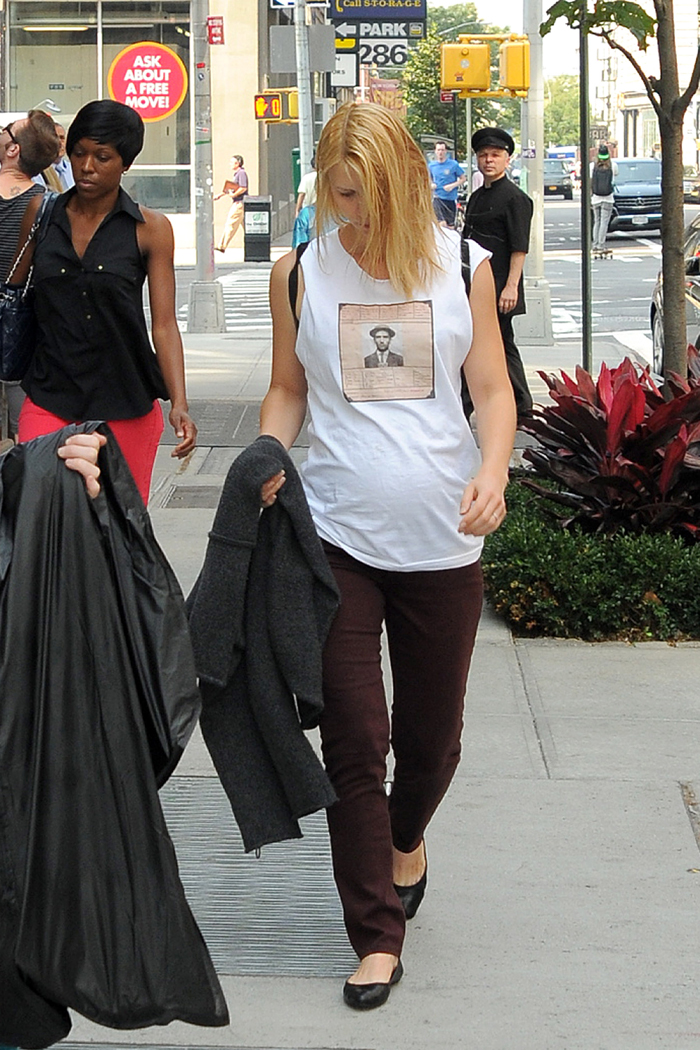 On her favorite people: "Who am I closest to? My husband, which I'd say is probably good news. He definitely trumps everyone else, although I'm pretty close to my parents, Christopher and Carla. I haven't been spending a lot of time with Hugh lately because we've been in so many different places with work, but he is the person I tell absolutely everything to. I trust him more than everyone else."

Date nights are short to come by: "A couple of weeks ago I went on a date night with Hugh, who I hadn't seen in a long time because of work. We went out to a restaurant in New York and I had a big bowl of pasta. I was a little overwhelmed with joy to be with my guy, eating lots of carbs. It was heaven."

She's still fun: "I can get a dance party started pretty much anywhere and anytime. I'm shameless and I'm motivated in this cause. I love to dance."

College wasn't really for her: "In an ideal world, it would have been nice to have graduated from Yale University. But, in the end, I didn't really need to go further than I did (she dropped out of her psychology degree after two years). There are also a lot of shoes that I probably did not need to buy. I'm not being obnoxious, I am just excessively self-critical. It has served me well in a lot of ways, but I think I rely way too heavily on it."
[From Grazia via Daily Mail]
It's easy to scoff at Claire's statements regarding not finishing her college degree, and at one point, I might have jumped on that bandwagon. However and as time wears on, my feelings on the higher education bubble have grown into a slow burning of resentment. We're all told that, at minimum, and undergraduate degree is an indispensible asset, and I think it's a sham unless you're majoring in something very practical like engineering or pharmacy or the something else that is truly in demand. At this point, I feel like higher education is a tool to keep lots of people employed while running universities, and while that's obviously a good thing (especially in today's economy), the bubble will ultimately burst, and it will be a complete disaster.
Perhaps I'd feel differently if I'd had a totally free ride from my parents, and I would truly feel that the "enriching" experience of a liberal arts education (and professional school) was worth my time and energy. But it's definitely not worth the money (I had one professor for two courses who actually taught me anything about writing, and the rest came from Amazon.com), and since I'm one of those people who will be paying off my education for (at least) another decade, I can safely say that investing in college was an utter waste. In that regard, I can no longer shake my head at Emma Roberts or Claire Danes for feeling like their acting (or modelling) opportunities are more important than a piece of paper.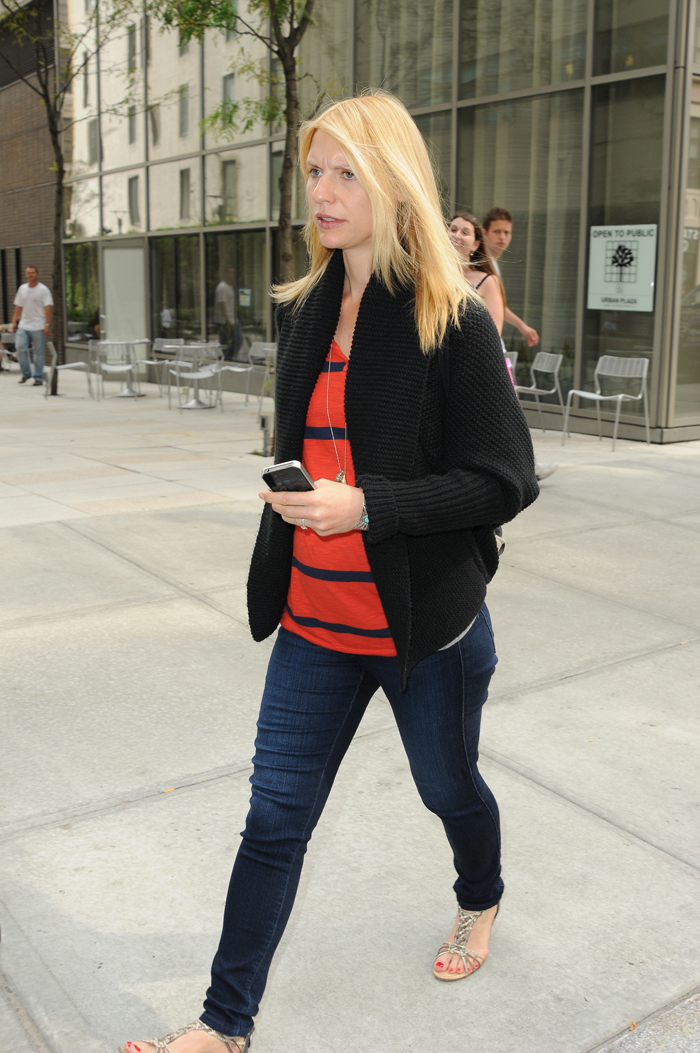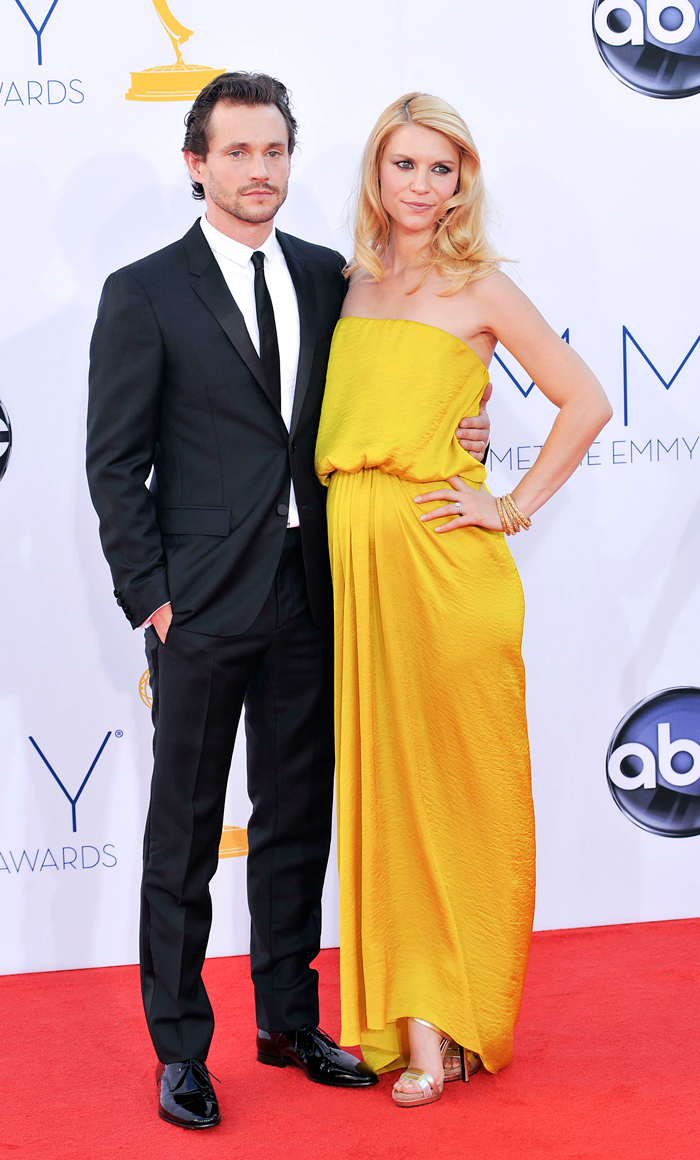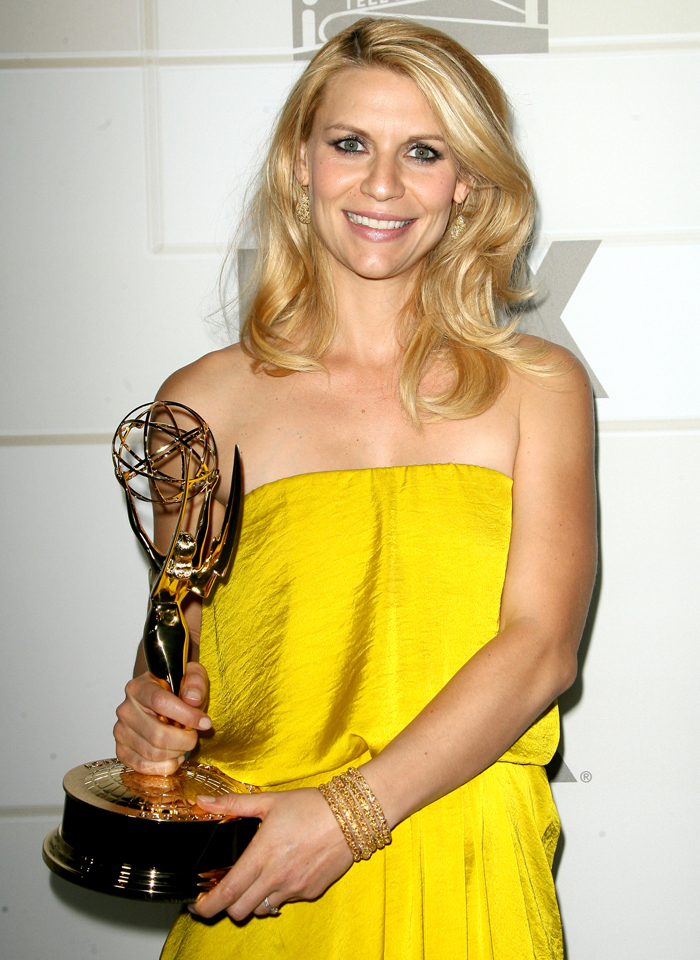 Photos courtesy of WENN