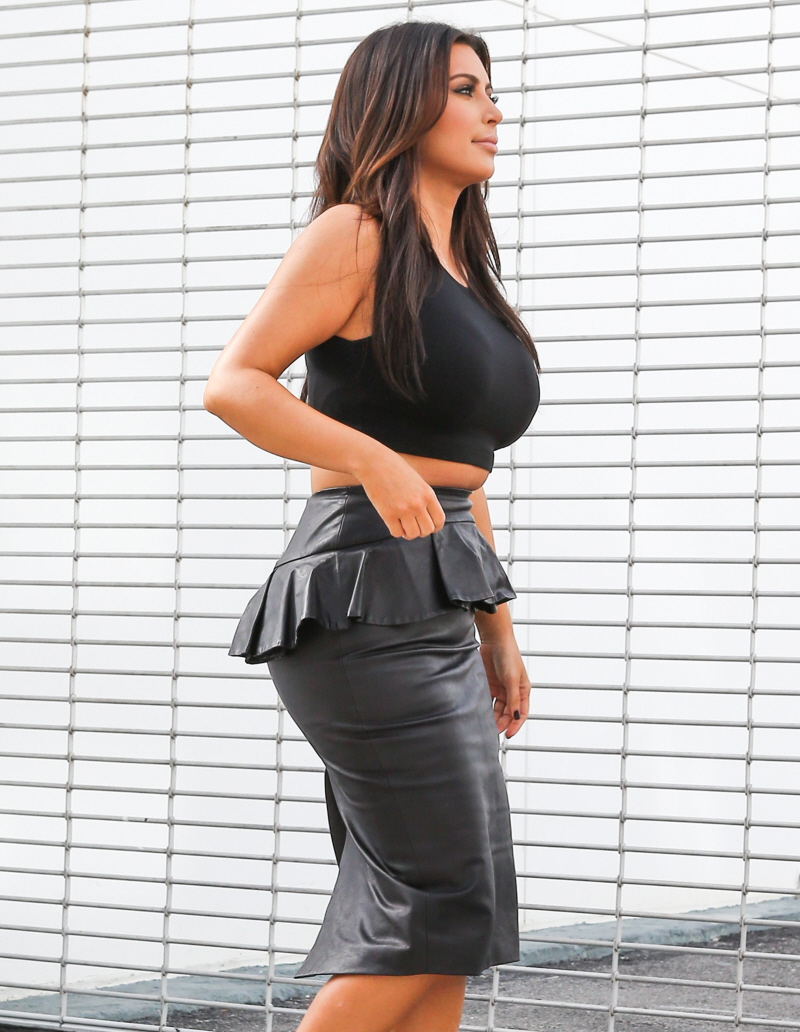 On Monday, when I was at the gym, I was hitting the weight machines hard and I didn't even realize until Tuesday morning that I had f—ked up my Achilles. So I've been benched all week, because I'm too much of a scaredy cat to go to a doctor and find out what's wrong and my ankle still hurts. Usually, I try to work out four times a week, and basically I feel really gross right now because working out makes me feel like a better person in general. Right now I feel like Kim Kardashian's rogue fat roll.
And before you start yelling "FAT ROLL HATE SPEECH!" at me, please just take a minute and look at these photos. It's not my fault. It's Kim's fault. She has chosen to pour that "size 4" ass into a too-tight, too-small, too-unflattering, too-peplum'd skirt, and these are the consequences. What I don't get is how you can pour yourself into something that obviously doesn't fit, to the point where you have a muffin top at your waist, and then you put that skirt with what amounts to a sports bra. And then you go out and get pap'd. This is the decision Kim made. This is how she wants to present herself. It's tragic. Not "tragic" like a hurricane or something. "Tragic" as in, she's 31 years old and she doesn't grasp the basics of style. And she considers "styling" one of her strengths.
As for the "fat roll hate speech" – you know I like Kim's body. You know I identify with Kim's body (only mine is natural and hers is mostly plastic). There is absolutely no reason for a girl with Kim's body type (or mine) to wear this outfit. I would never. Because my gut would be spilling out too. Which is why you should also buy the correct size instead of continually lying to yourself that you're a size 4. This is what happens when your delusions come face-to-face with reality.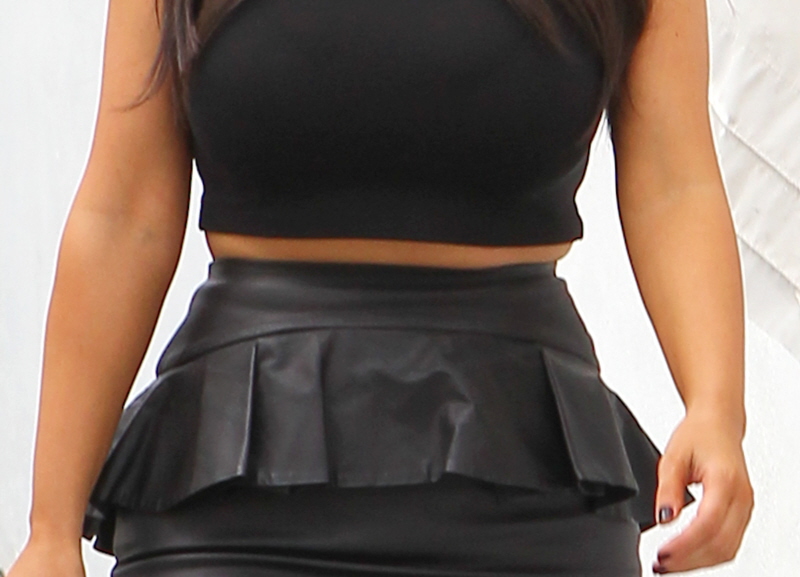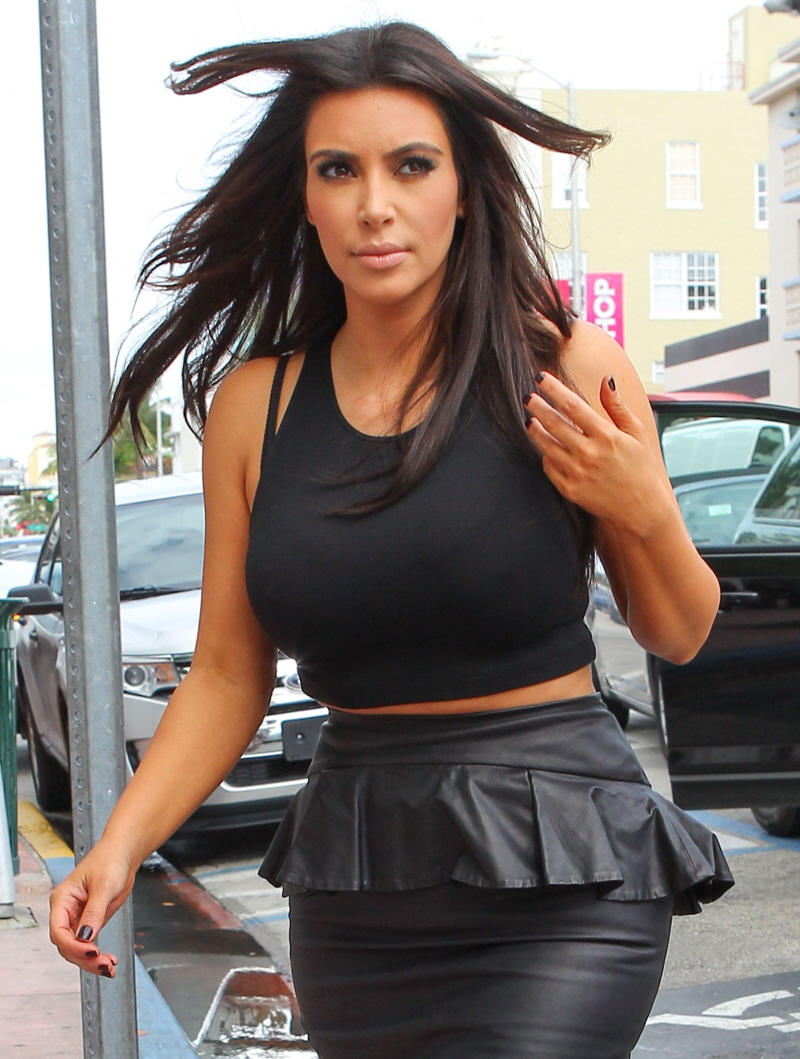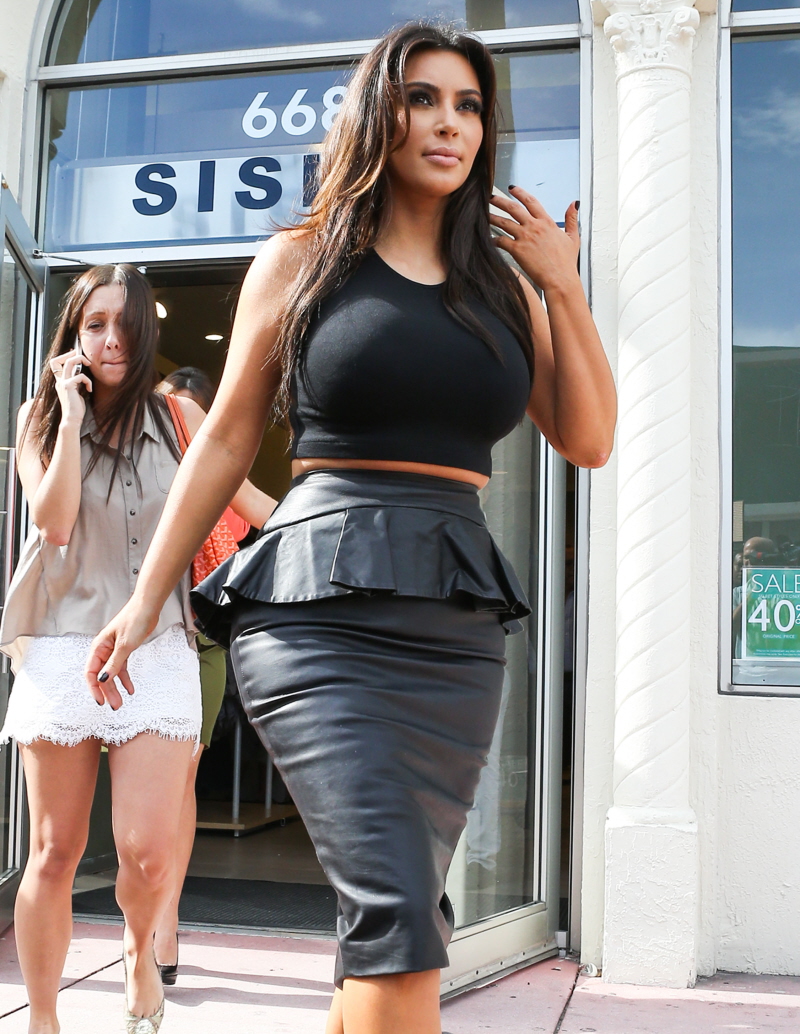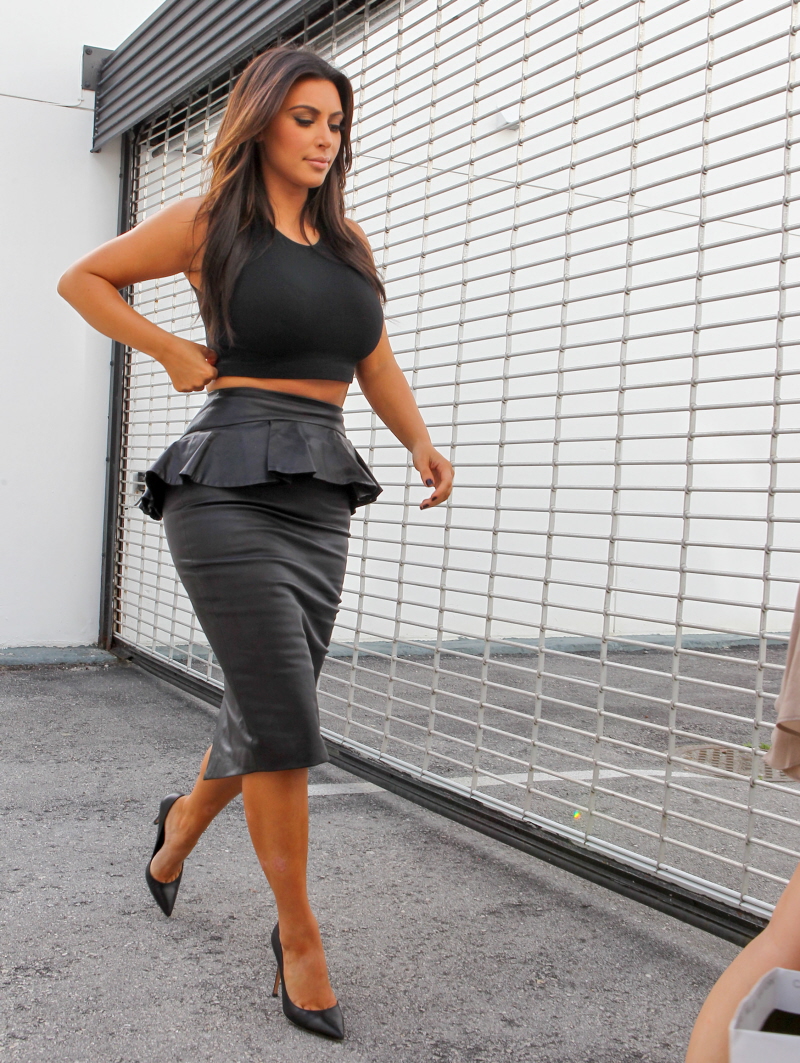 Photos courtesy of Fame/Flynet.