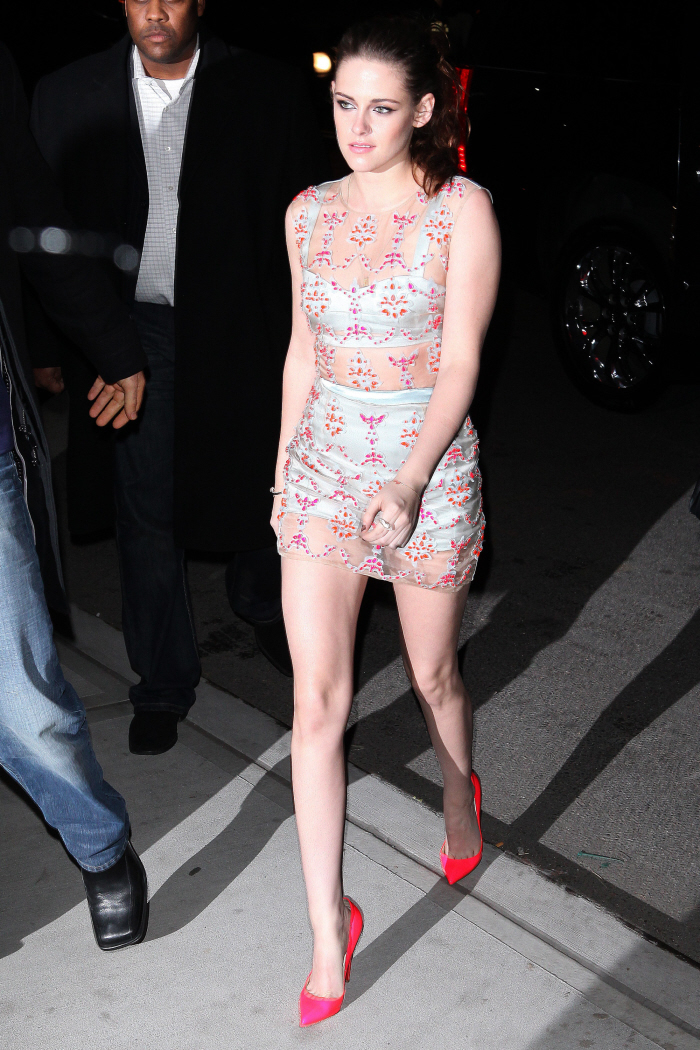 Here are some new pics of Kristen Stewart outside of the premiere of On the Road last night in New York. She's wearing an Erdem nightie, from the looks of it. It's below freezing right now in Virginia, so I would have a hard time believing that New York wasn't really, really cold last night. And still, Kristen is absolutely determined to show off her body. What's up that? It really looks like she's just wearing old-fashion granny panties and a bra with some sheer chemise. It's not cute, and she's going to get sick if she continues to go out cold weather wearing this little.
As many of you pointed out in yesterday's post, Kristen Stewart failed to get a Golden Globe nomination for her work in On the Road! SOB. As I said a few weeks ago, I didn't really think Kristen had a major chance for any kind of nominations, but I would have enjoyed seeing her get one anyway. Just because… I enjoy Twihard Drama, and it would have been nice to see her slouch and lip-bite her way through the awards season. Maybe we'll get lucky and she'll be invited to present! *fingers crossed*
Anyway, even though I get kind of tired of covering Kristen's every mouth-fart and eye-roll, this Enquirer story was too good to pass up – according to The Enquirer, Robert Pattinson doesn't want to lick on Kristen's stank armpits anymore. He will not shower her with sparkles unless she starts to shower regularly. And maybe run a brush through her hair and put on some lip gloss.
Kristen Stewart needs to clean up her act – literally! Kristen's body odor and disheveled appearance are starting to rub her beau Robert Pattinson the wrong way – and he's warned her that he'll dump her for good if she doesn't change her slovenly ways.

"Rob's a laid-back guy, but he is starting to find Kristen's grungy habits a turnoff," a source told The Enquirer. "She rarely washes her hair, only brushes her teeth once a day at best and very rarely wears perfume. He loved it when she made an effort to look her best during the promotional tour, but now she's back to her lazy old self, and Rob's not impressed."

"Ever since they got back together, Rob has been super-critical of Kristen," revealed the source. "Before the whole cheating thing, she could do no wrong. Even when she didn't shower for days, he'd tell her she smelled great. But things have changed since then. He's looking at her in a different light and he's nowhere near as forgiving as he used to be. He told her that if she doesn't do something about her appearance, he's leaving."

But it seems Rob's complaints are falling on deaf ears.

"Kristen is very set in her ways," added the source. "When she's not working she just can't be bothered to wash her hair or put on makeup – it's just not her."
[From The Enquirer, print edition]
Obviously, Robert Pattinson needs to try harder. Right? Or should I yell at him for being "controlling" or whatever? I don't think it IS "controlling" for a guy to ask his girlfriend to shower more often. I think that's just like, "Hey, could you be more hygienic? Thanks." Maybe Kristen is actively trying to get Rob to dump her. Or maybe this is just a story about how a once-naïve dude now sees his cheating girlfriend as "unclean".
I wonder what Robert Pattinson would think of my grooming? I shower once or twice a day, I shave my legs most days, but I don't shave my pits that often (I never go sleeveless, and who cares, really?). I wear perfume when I'm leaving the house, but I rarely wear makeup. And I'm not into armpit action… so it's probably not happening.
Oh, here's Kristen on The Daily Show last night: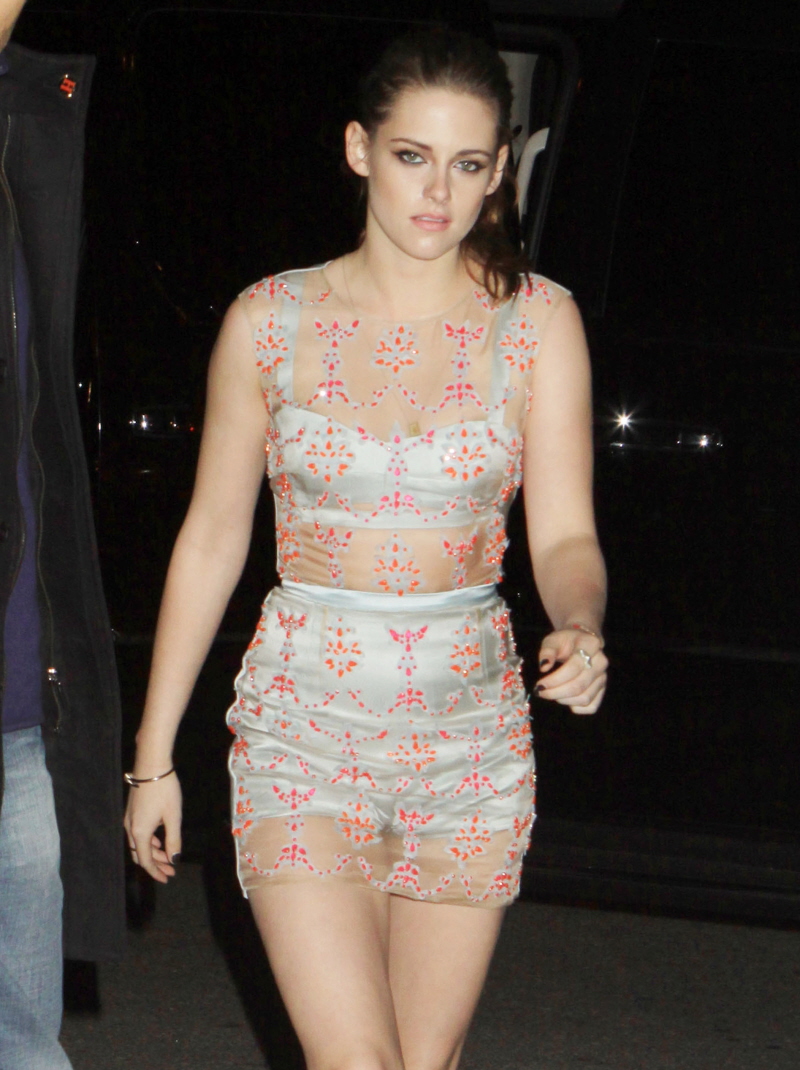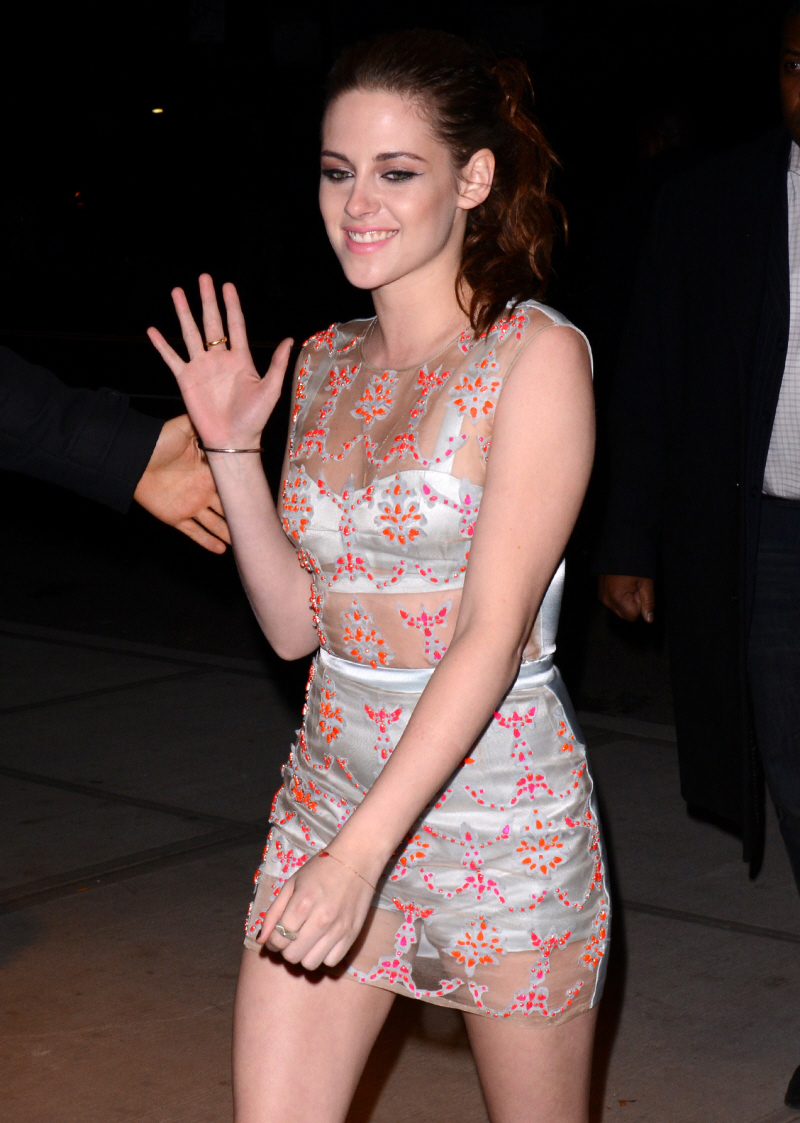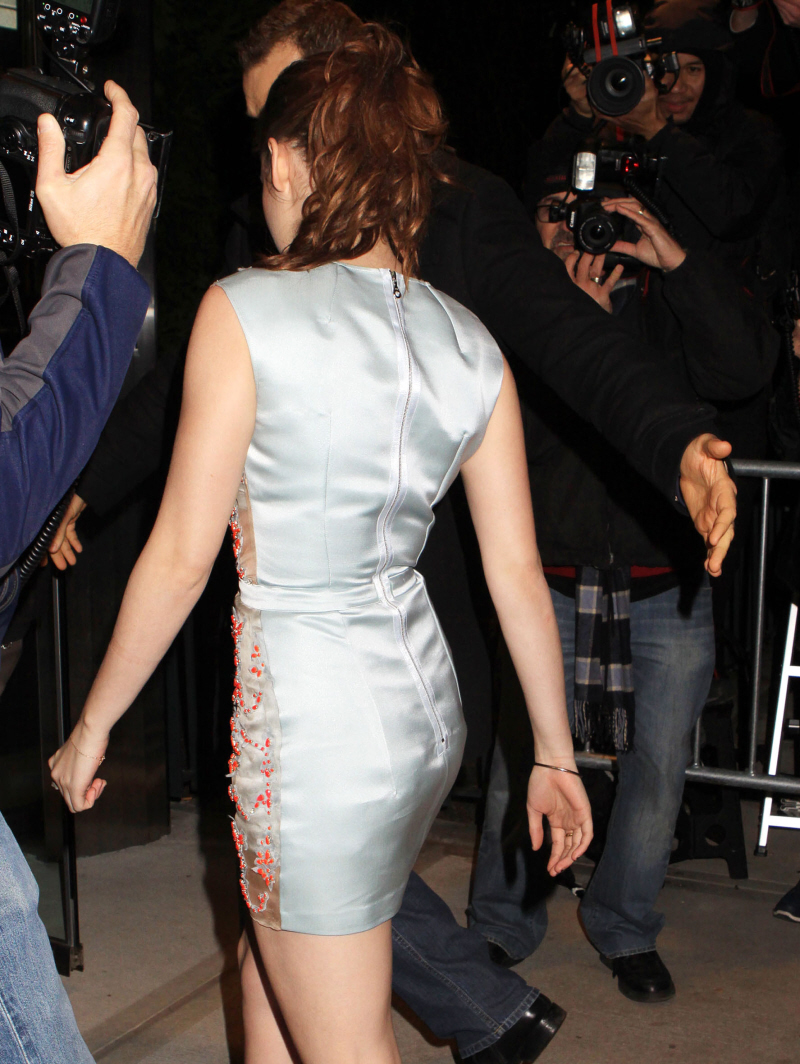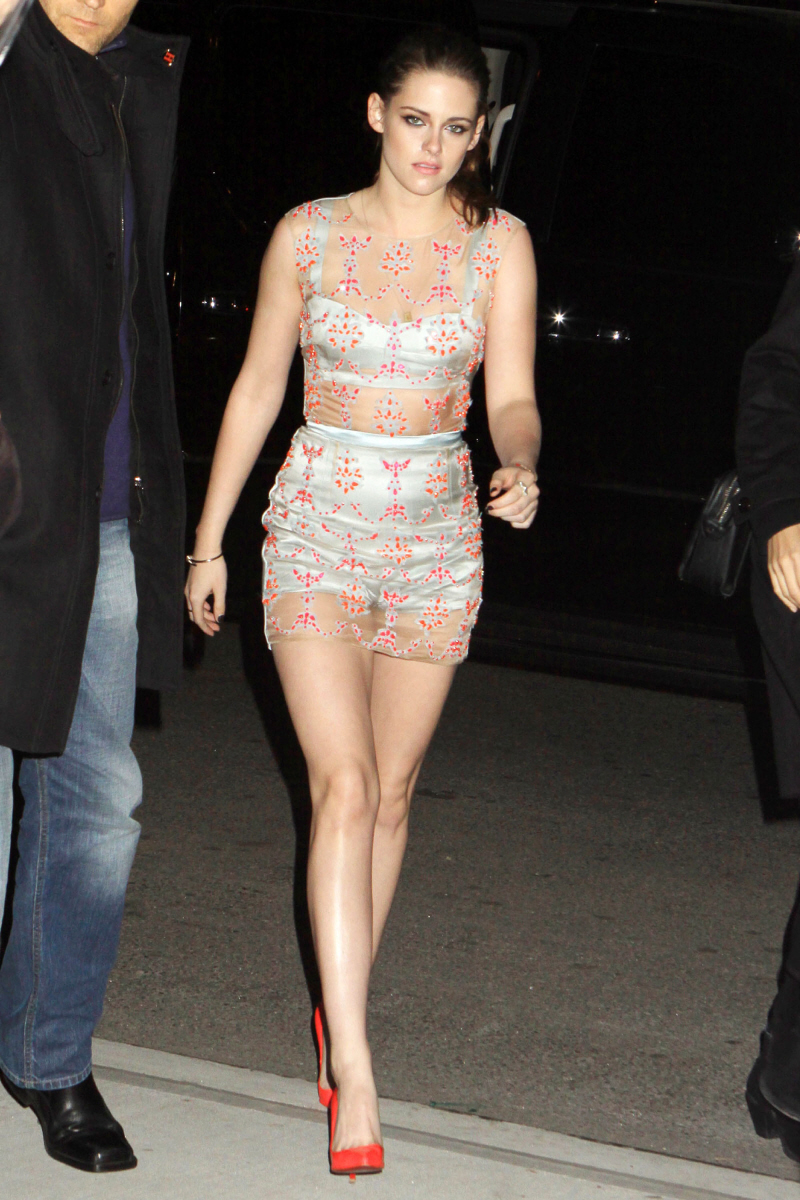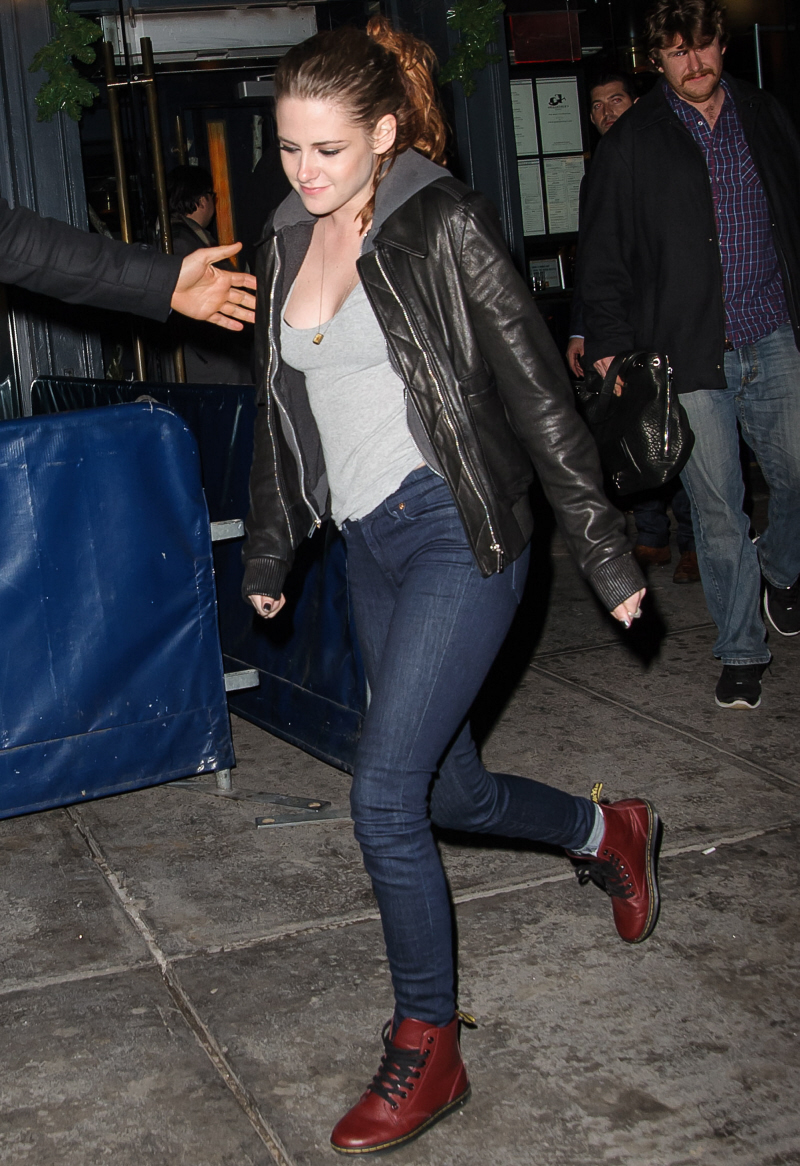 Photos courtesy of Fame/Flynet and WENN.