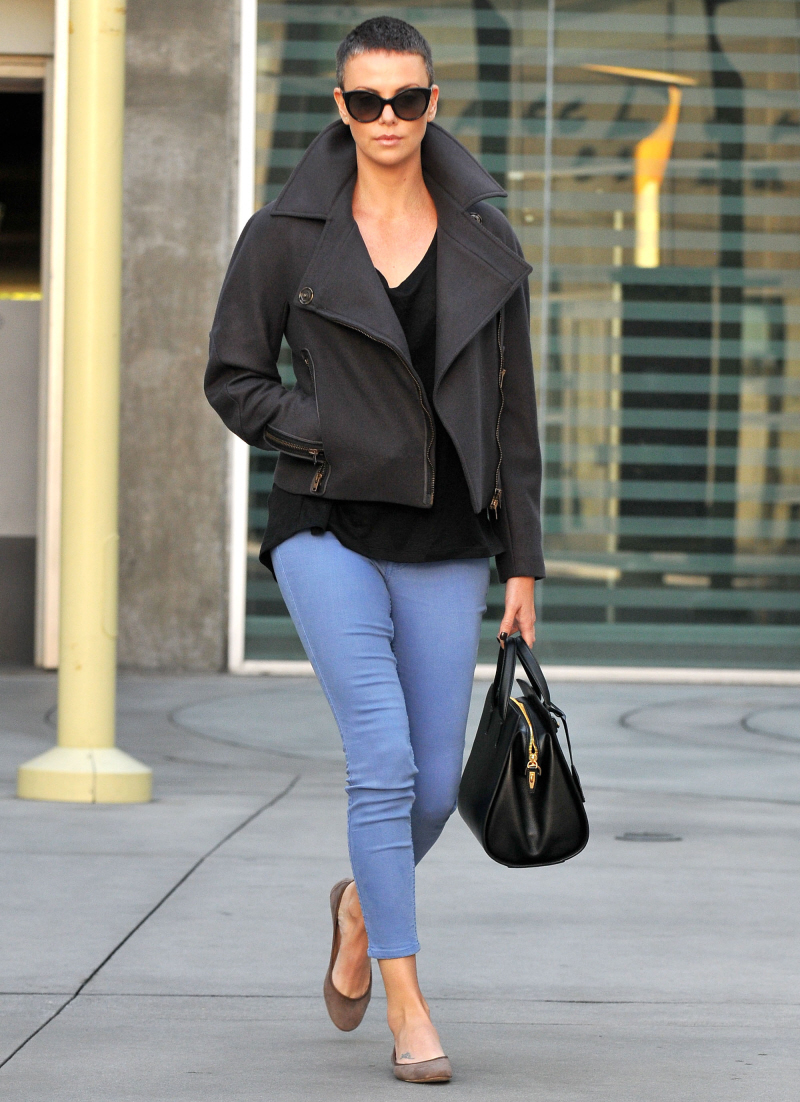 Don't even start yelling at me! I KNOW that Charlize Theron shaved her head months ago, just before she flew to Namibia to begin filming Mad Max: Fury Road. We had photos of her then, but for most of her shaved head photo-ops, she wore hats and scarves and stuff. Now that the production is over and Tom Hardy is in England and Charlize is back in LA, she's still rocking the short, short hair. It's not quite a buzz, is it? It's still shorter than I thought it would be, and it's much darker than I thought it would be. Did Charlize dye it, or is this her natural color?
Anyway… with that face, she can pull off nearly ANY hair look. I kind of like she's not going with wigs or weaves, and I like that she's not covering it up anymore. I don't think Charlize "does" self-conscious. She looks so badass. And how much do you love that Anne Hathaway chopped off her hair for an Oscar campaign (and she hasn't shut up about it since) while Charlize chopped off her hair for a (cheesy?) action movie reboot?
Can I have a quick word about her outfit in these pics? I WANT THAT COAT. That coat is pretty badass too. But these pants a perfect example of why I say women need to ditch the skinny-jeans trend. Charlize has a crazy figure, she's tall and she's got amazing legs and she looks like a model and she can pull off nearly anything. If skinny jeans make HER look stumpy, imagine what they're doing to you, you know? My point? Stop wearing skinny jeans. They are a conspiracy against women.
I've also got to wonder… who is Charlize boning these days? Allegedly, Alex Skarsgard went to visit her for an African booty call while she was working on Mad Max. I wonder if that's still going? I wonder if she's got someone new?
Last thing – Charlize recently signed on to a remake of a Korean film. The English-language film is going to be called Sympathy for Lady Vengeance, which… I LOVE that name. I was reading it as "sympathy for lady-vengeance," meaning that it's about womanly vengeance. "Lady" as a modifier, like lady biscuits or lady tingles or lady parts or lady malady. But I guess it could also be a formal name too, right? As in, Charlize's character is named Lady Vengeance. I want to change my name to Vengeance McLadyBiscuit.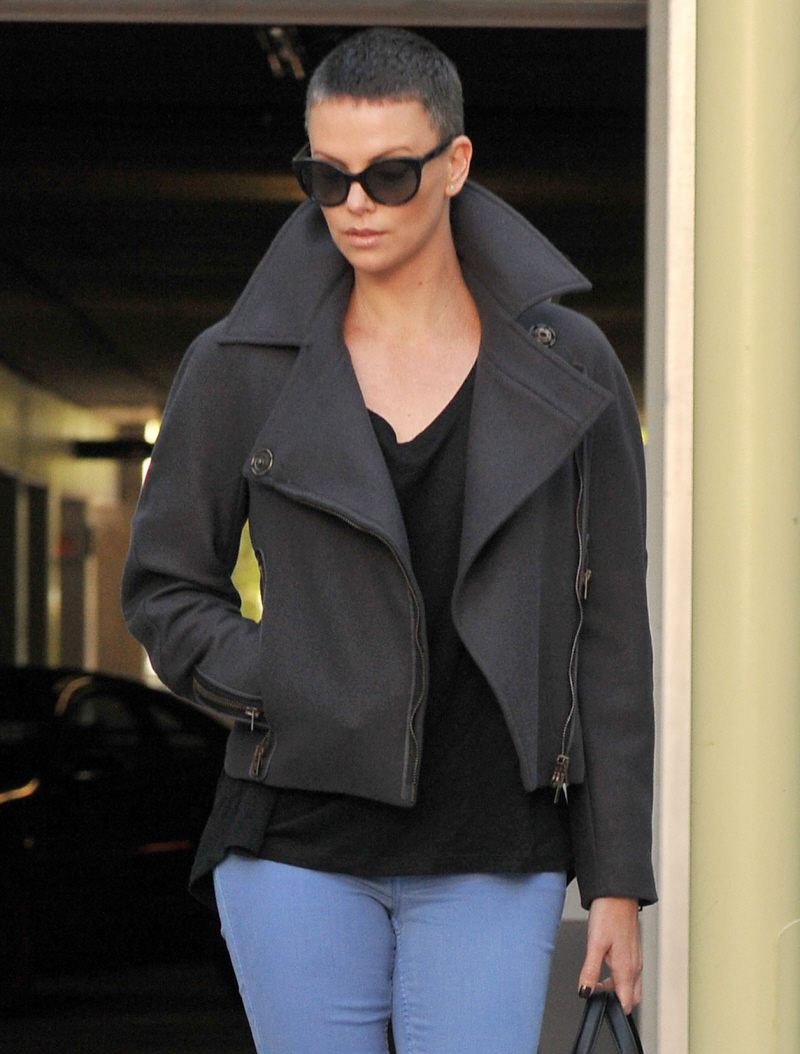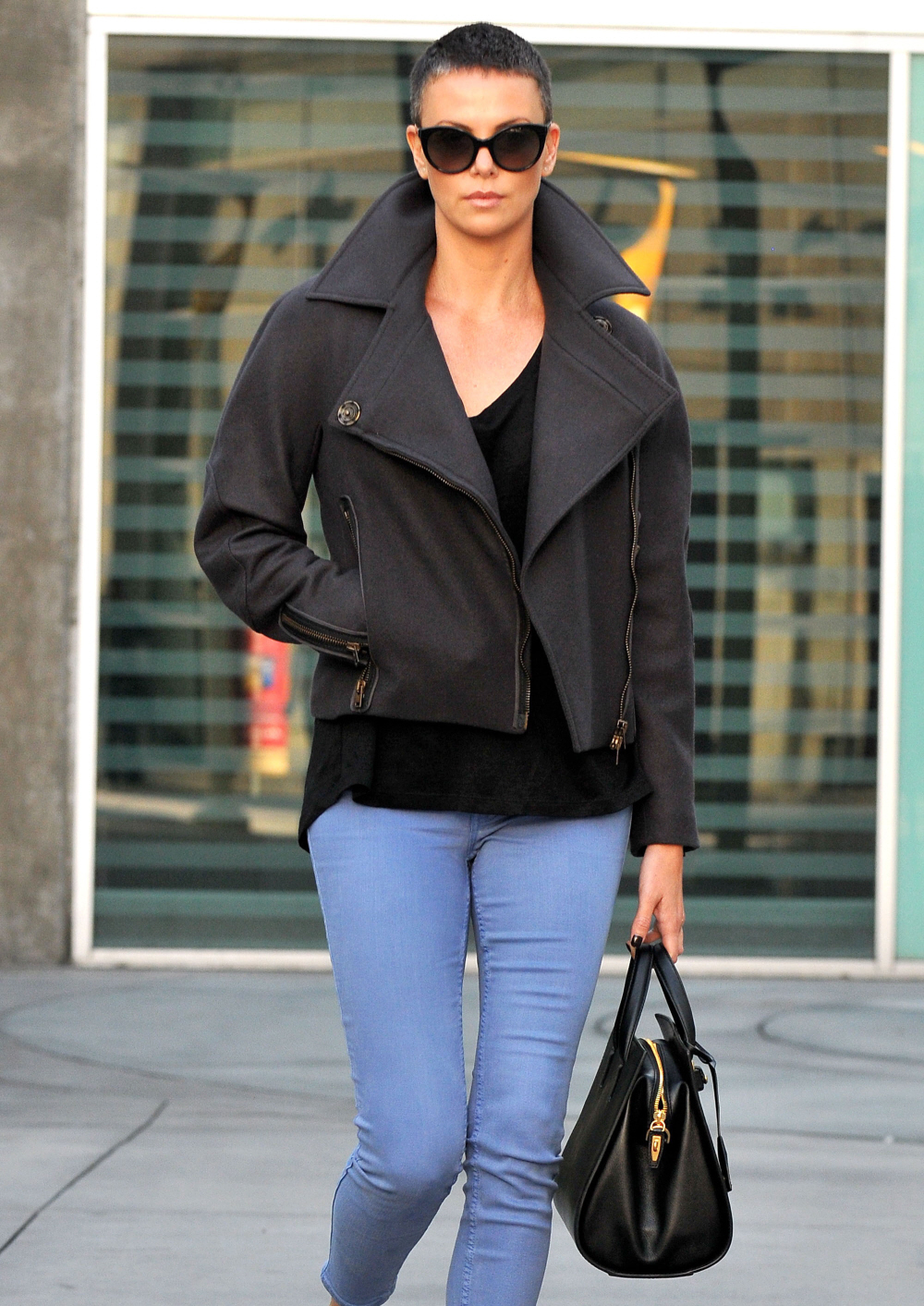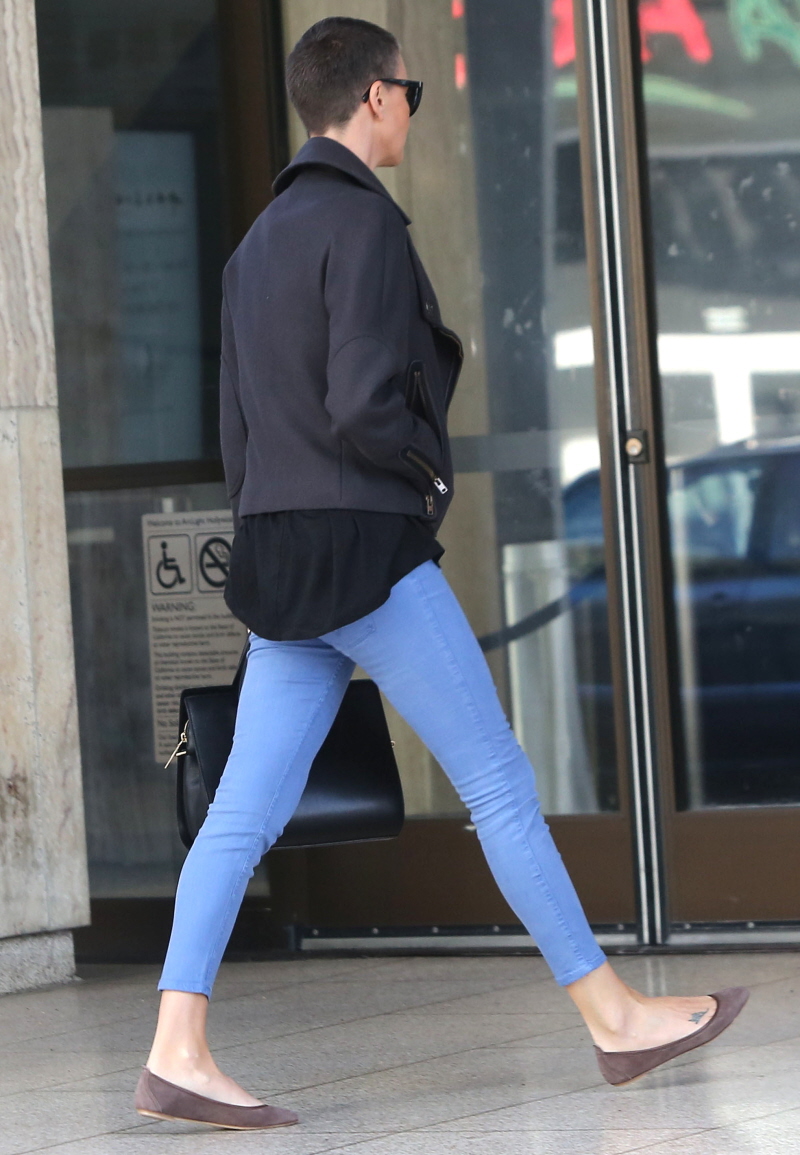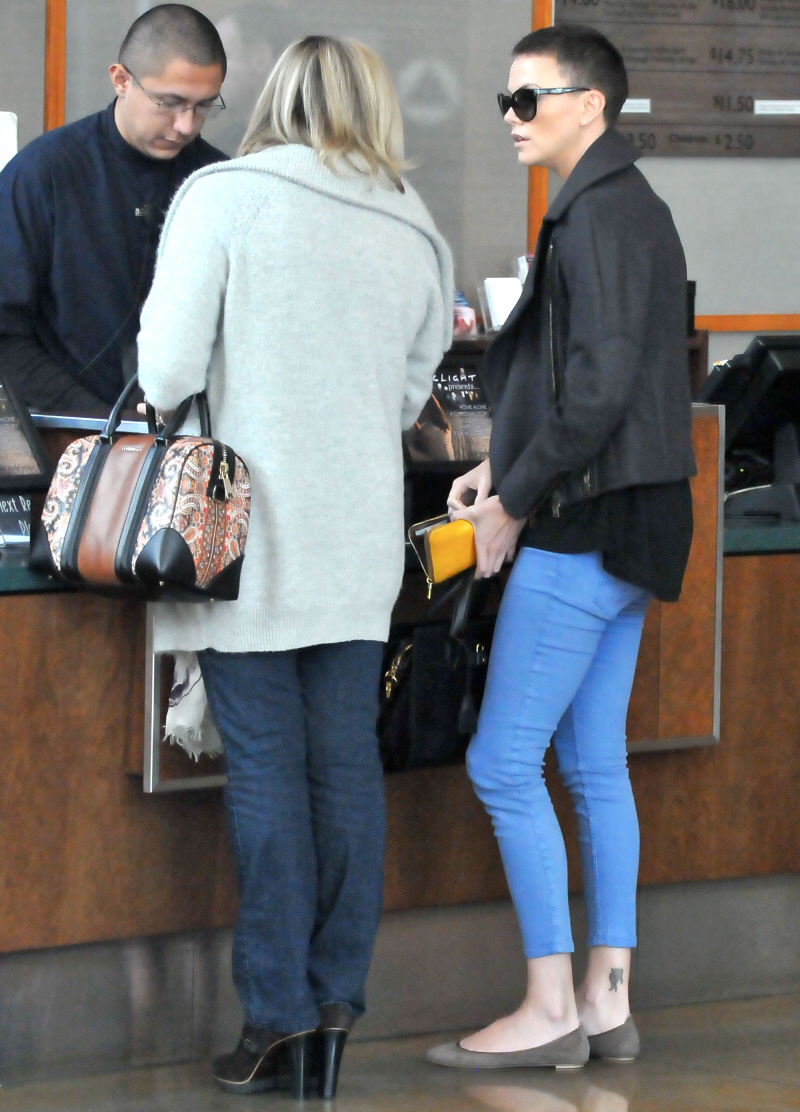 Photos courtesy of WENN, Fame/Flynet.