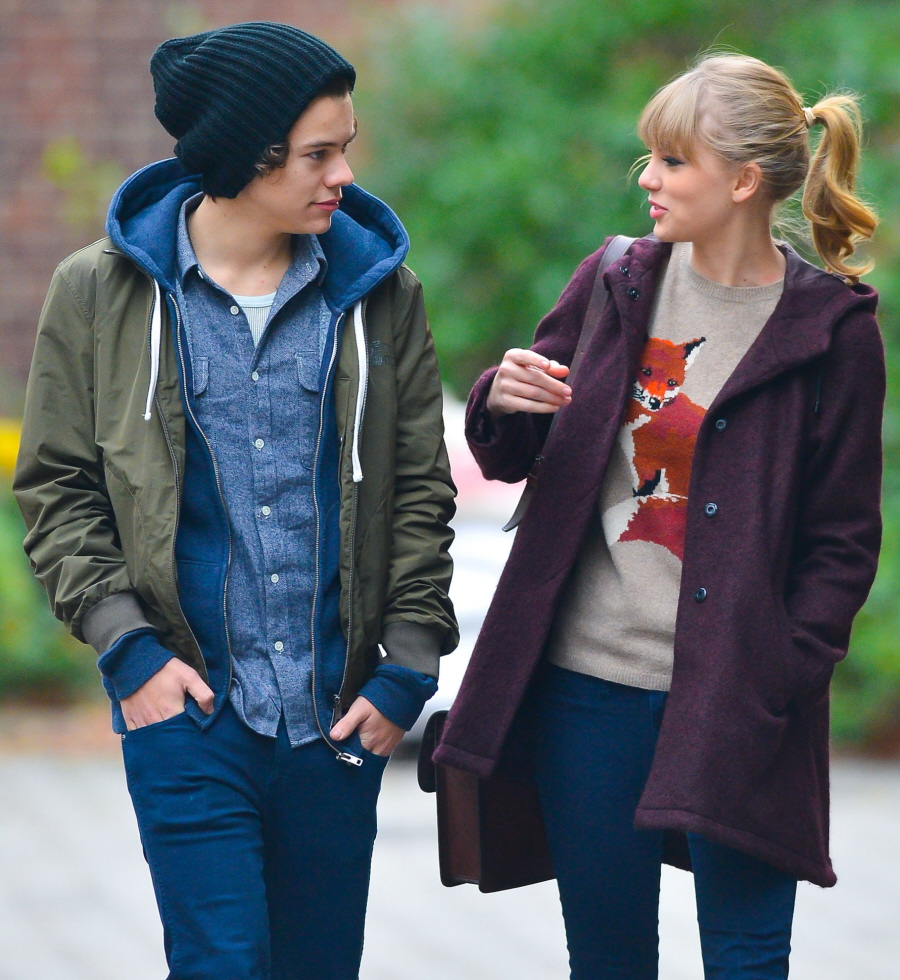 I've been racking my brain trying to figure out why I kind of like Taylor Swift and Harry Styles together. I mean, he's the same age as Conor Kennedy, so I SHOULD feel the same creepiness, right? But I don't. I think I hated Swifty and Conor together because he was still in high school, regardless of his age, and the whole idea of Taylor Swift signing Conor out of school to bang him in some New England bed & breakfast was just… weird and predatory. But Harry Styles has been a pop star for a year or two and he has more life experience than Conor Kennedy. This feels more like "young love amongst pop stars" rather than "Swifty taking advantage of a young guy who just lost his mother." So, I'm all for it.
I also like how much information we're getting about Taylor and Harry. They're in England, and there are tons of sightings of them and they both seem extraordinarily loved-up, even by Swifty's standards. The UK tabs are having a field day, as you can imagine. One paper claims that Taylor is telling friends that Harry is "fantastic":
Taylor Swift has confessed that she finds One Direction's Harry Styles "incredibly good-looking," adding that he was one of the most amazing things to happen in her life.

"It's crazy. He's fantastic. I love him. He just puts you at ease. He's the embodiment of youthful energy. It's really inspiring," the Mirror quoted Swift as telling her friend.

"He's opening my mind to so many thoughts. Our relationship doesn't feel like a weight," she said.

The couple have been almost inseparable since they were introduced by their mutual friend Justin Bieber at an awards ceremony. The relationship cooled briefly when Styles was spotted with New Zealand-based model Emma Ostilly, 18, while he was on tour Down Under.

Swift then began dating 18-year-old Conor Kennedy, a relative of the late US president JFK, but she and Styles were reunited backstage at the BBC Radio One Teen Awards in October. She was heard openly discussing her relationship with Styles at last weekend's Capital Radio Jingle Bell Ball at London's 02 Arena.

"We do normal things, like go out to eat, take pictures and make videos. He's cute, incredibly good looking, smells good and I'm enjoying the flirtation," she said. "Meeting him is just one of the most amazing things that has ever happened to me."

She admitted that she worried about their future, saying, "The future, the past, the present, where's this all going? It's like everything. But things are good".
Of course she's telling people about it. The songs will come later, but for now, Taylor is in the first flush and she sounds like a pretty typical tween/teen about her new love. He smells so great and he's so cute and they "make videos"!! I do hope she didn't say "He's the embodiment of youthful energy." I also hope she didn't really say "He opens my mind to so many thoughts" – because dear God. Anyway, hopefully Harry feels the same way? The UK press reports that Harry took Taylor out for Chinese food for her birthday (I love that) and he spend more than $1500 on gifts for her 23rd birthday!
When you are young and in love, you do everything to impress the one you are with, right? Well, when it comes to Harry Styles and what he spent on Taylor Swift for her birthday, you may be surprised!

Taylor Swift may have looked less than thrilled to pose for a picture in a Chinese restaurant while on a date with Harry Styles, but we are sure that she loved the gifts he got her for her birthday! And the amount he spent on her is amazing!

So what were the great gifts that Taylor received from her new love Harry? Pretty impressive stuff that The Sun reports as, "£1000 worth of gifts as her goodies included 'perfume, a £400 Jimmy Choo bag and antique earrings.'" That all adds up to over $1600 in American currency!

How great is Harry! We wonder if he thought about spending $1300 dollars to make sure he got her something that relates to her favorite number, but alas this relationship is just starting to brew, so there is plenty of time for those romantic gestures in the near future!
I think those sound like perfectly lovely birthday presents for two celebrities who have only been dating for one month, tops. There are loved up and doing "spend the night" stuff, but it's still new and exciting and you don't want to go over-the-top with the gifts, nor do you want to go too downmarket. It sounds like Harry found the sweet spot – antique earrings (awesome), a purse (awesome) and some perfume (good choice). This kid is wise before his years.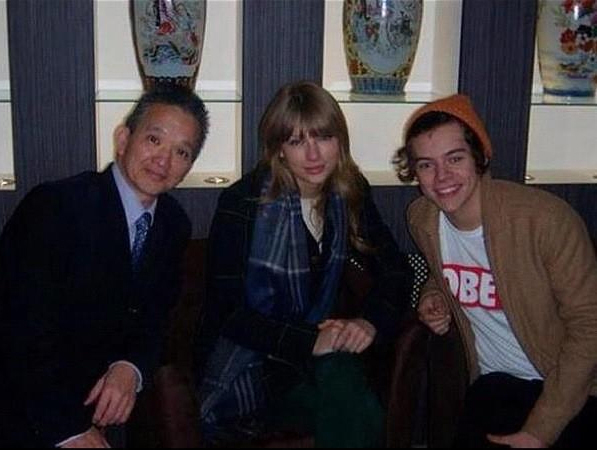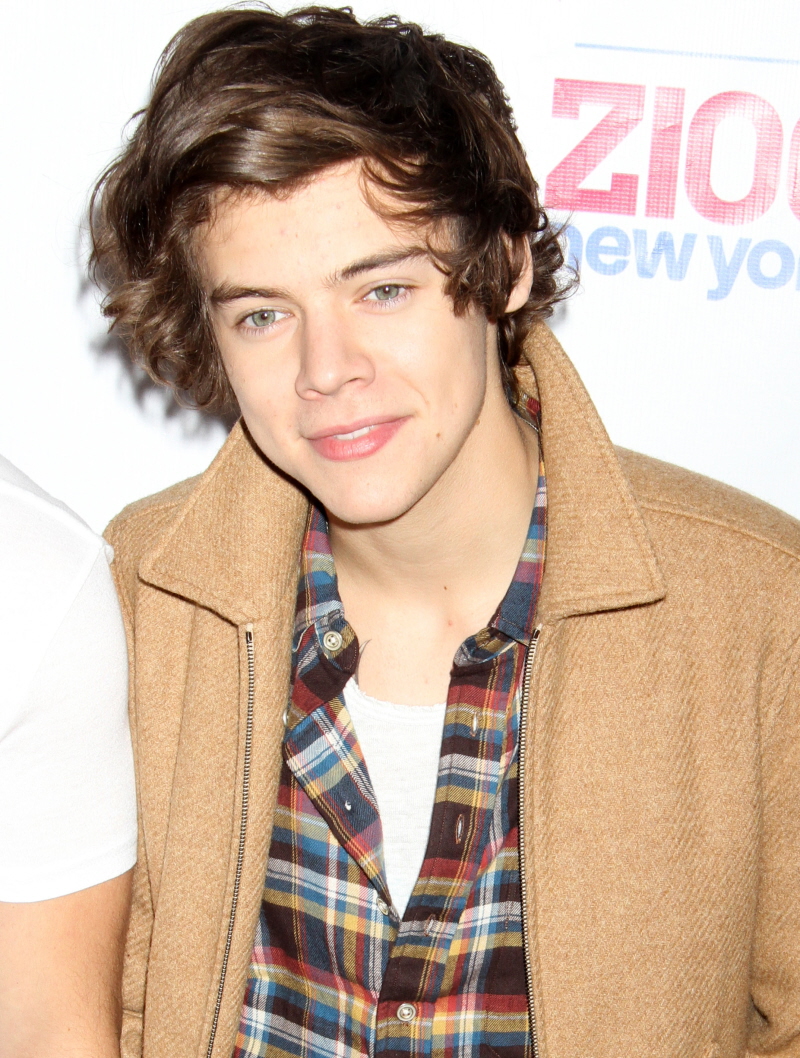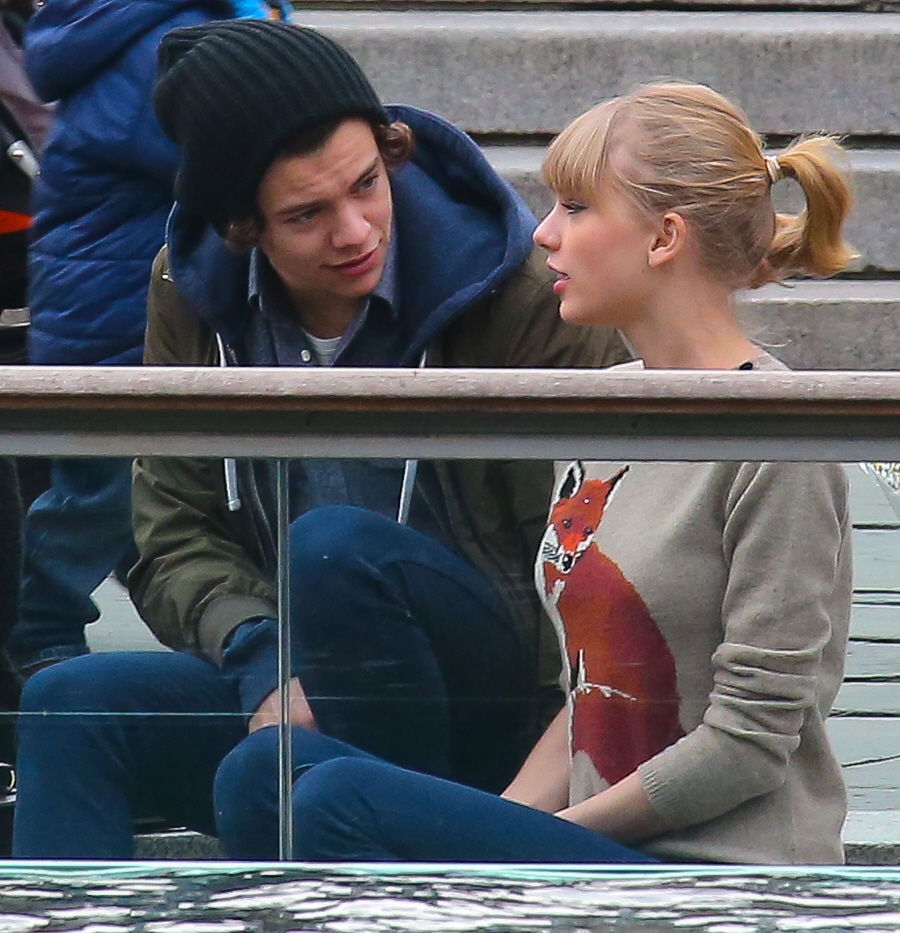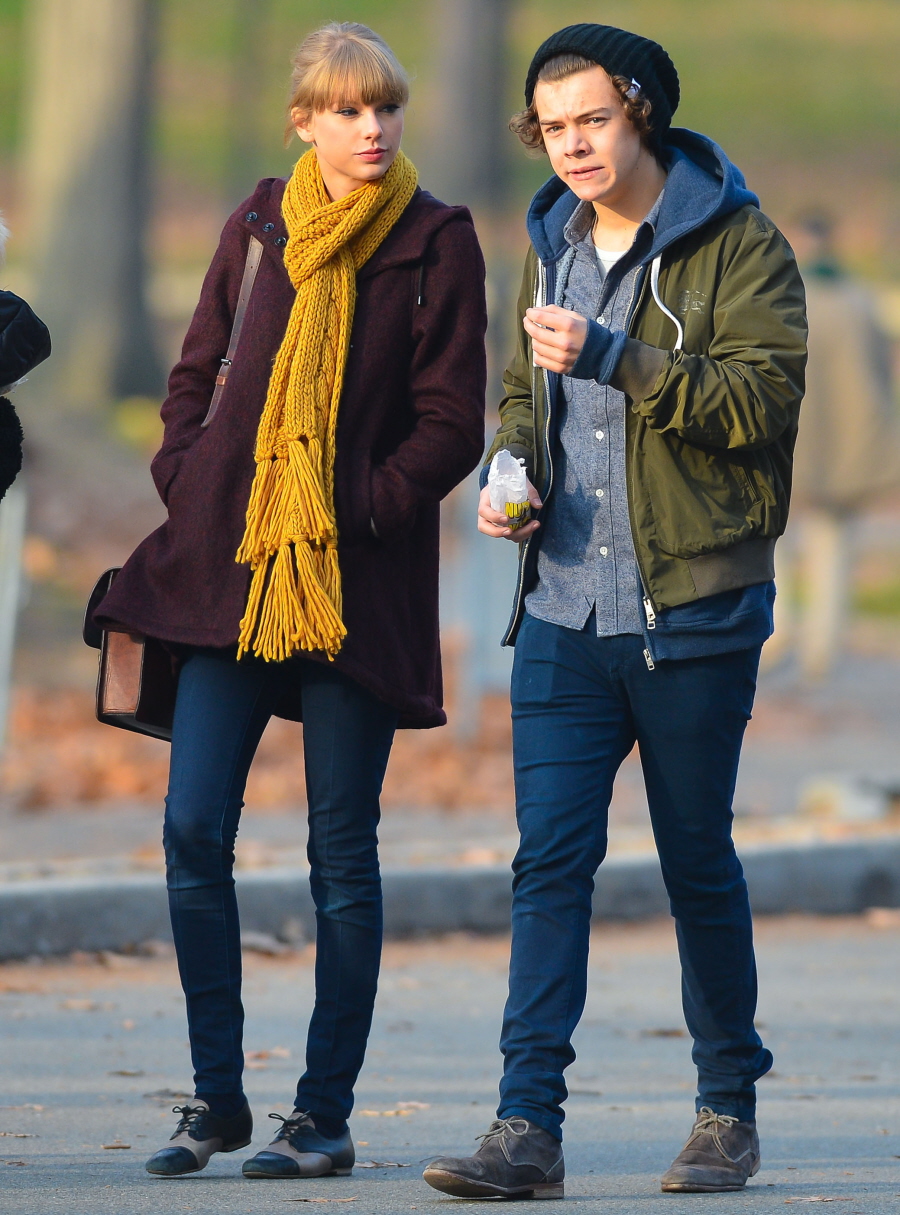 Photos courtesy of Fame/Flynet and 1DUpdatesAU's Twitter.