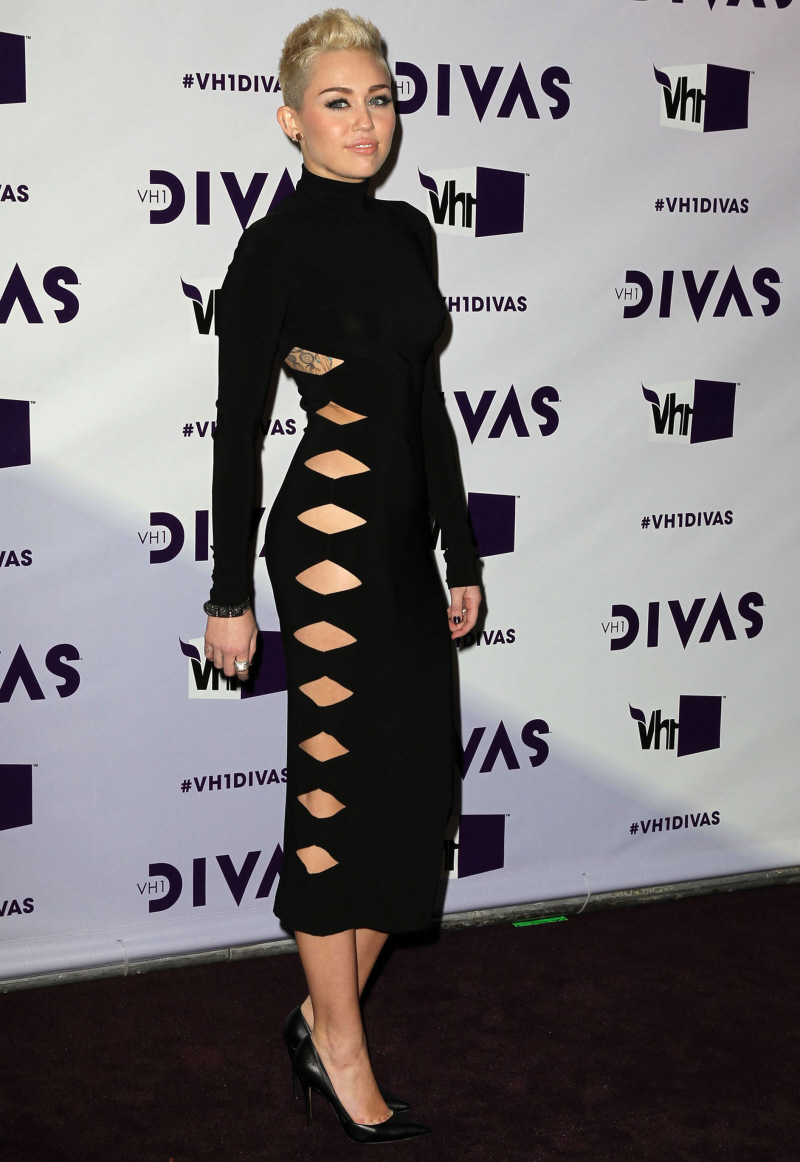 Here are some more photos from the VH1 Divas purple carpet last night. I cannot emphasize enough how budget this whole thing was. Like, Miley Cyrus was literally the biggest name on the carpet. For real. So Miley played the part of A-lister last night in this totally '80s cutout dress which is Omo by Norma Kamali. While I'm not a big fan of Miley's whole look these days, I guess this isn't her worst. The dress kind of suits her, and it could be much, much worse. Meanwhile, Miley's hair just keeps getting shorter and blonder. I don't even know. I'm not into it and I don't think it suits her, but whatever. I'm tired of yelling at her. I can't even work up the energy to yell at her about wearing some drawers. I guess panties wouldn't have worked with the dress?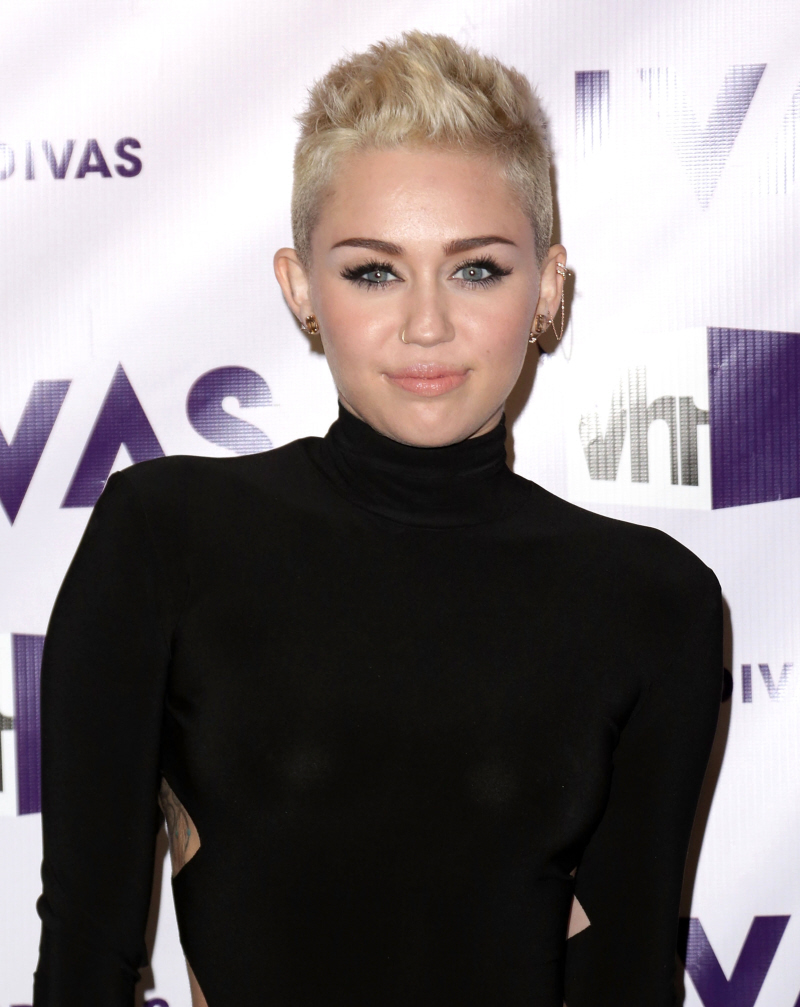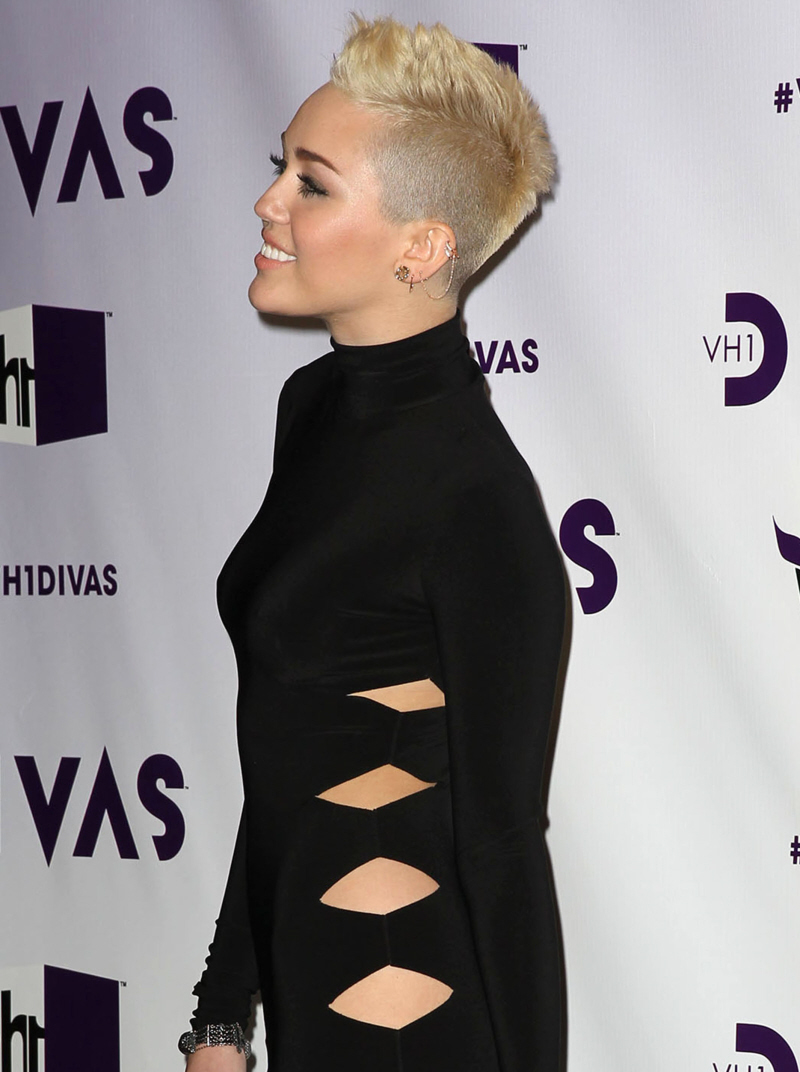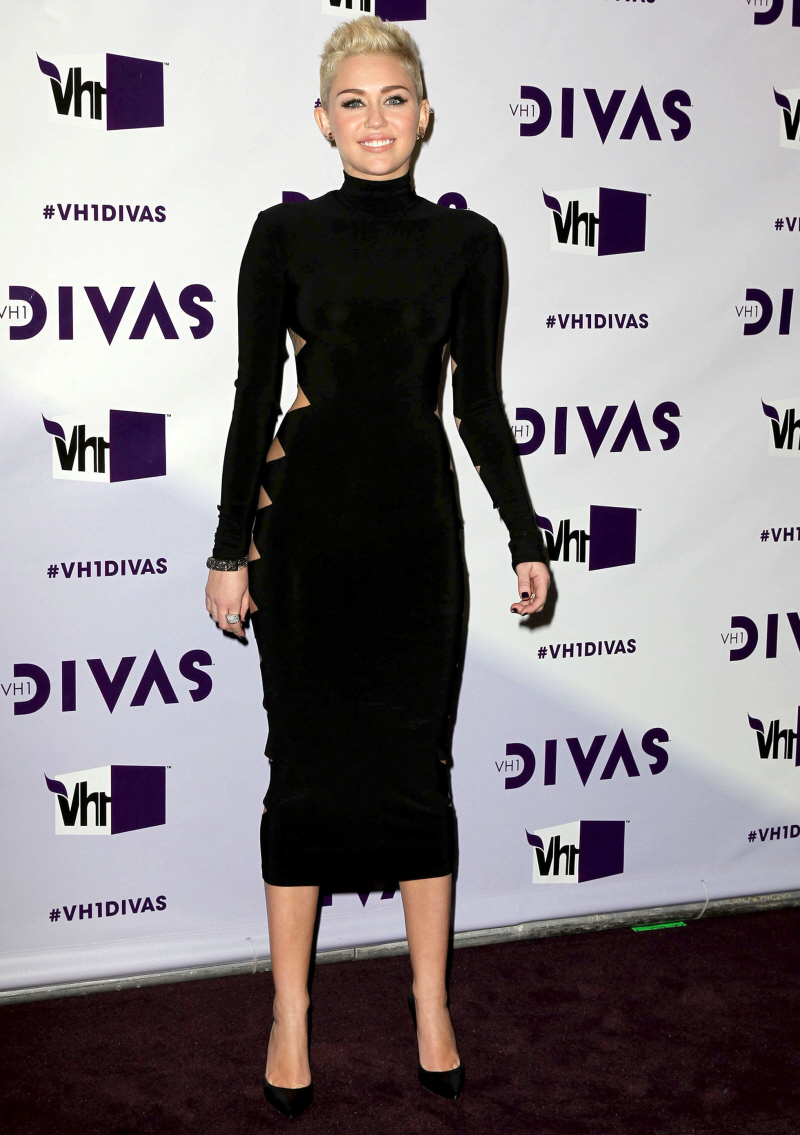 And here's the other big "get" of the VH1 Divas event, Stacy Keibler. These are the first photos of Stacy where I wondered, "Damn, is George Clooney keeping HER in a sex dungeon?" Stacy looks absolutely exhausted and drawn. She looks really thin too. Her suit is by Monique Lhullier (I guess Lhullier has a bondage collection now?) and the shoes are Choos. Is it just me or does Stacy look less busty too? Did she get her implants taken out?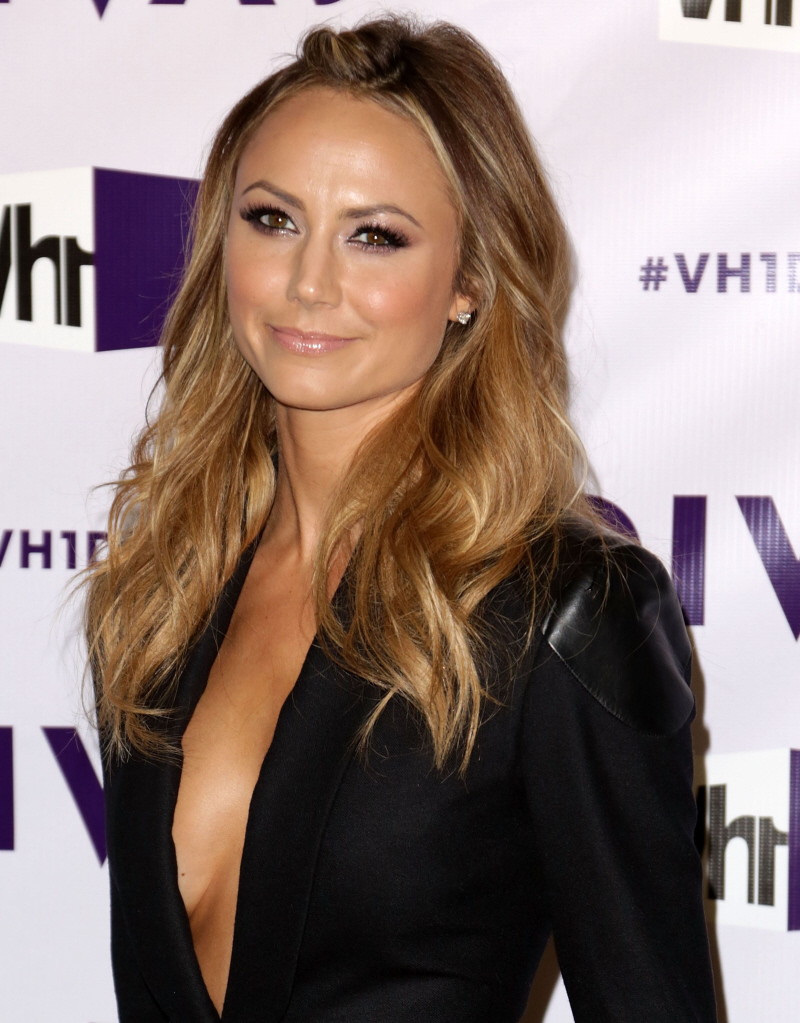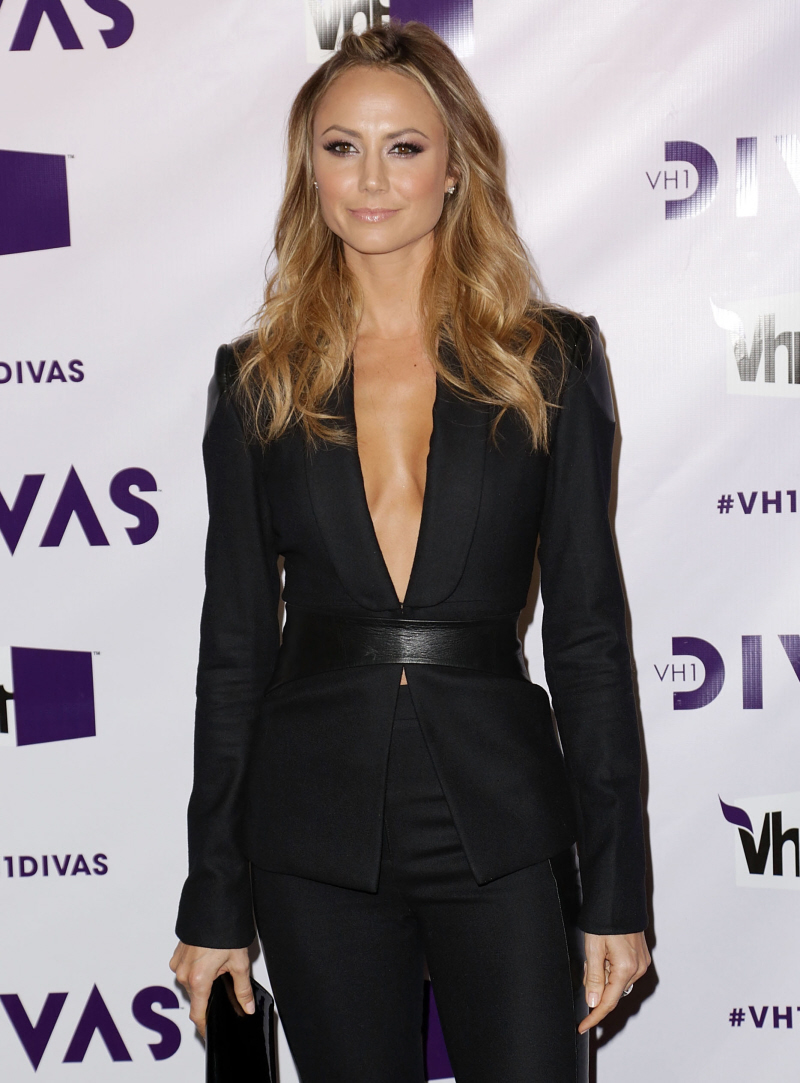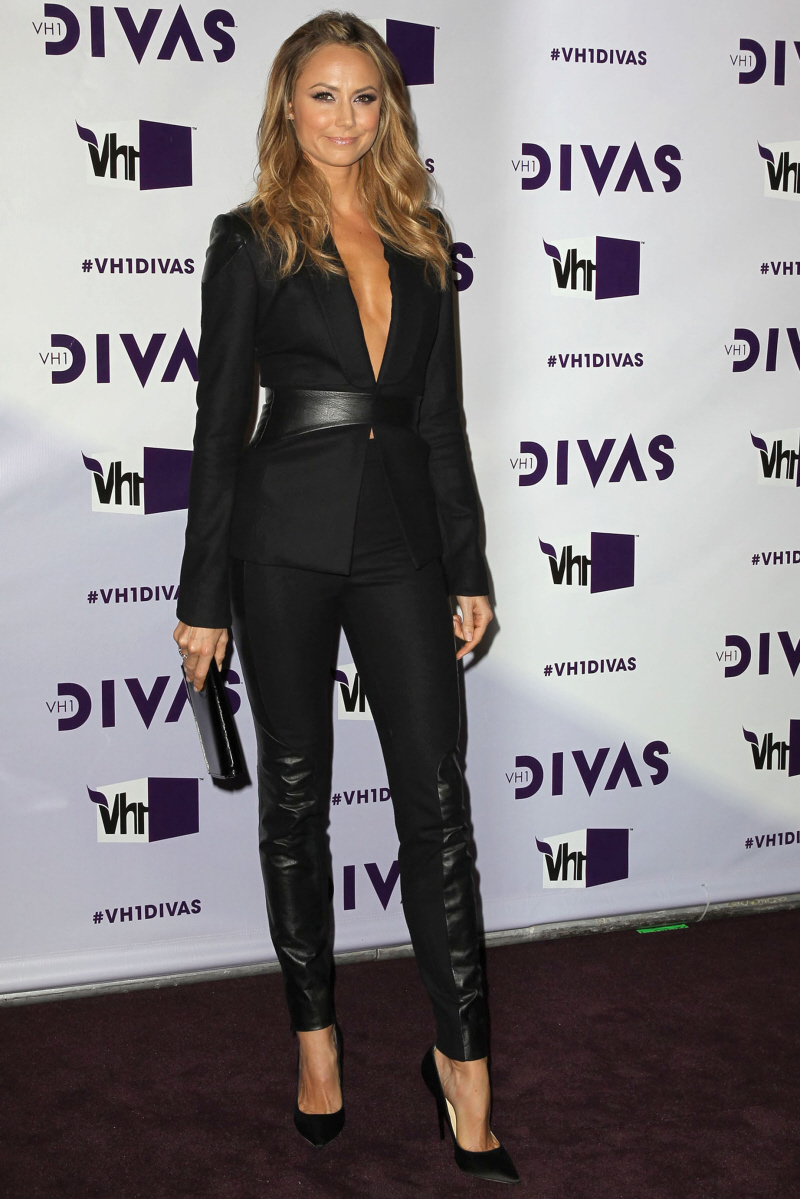 Photos courtesy of WENN.