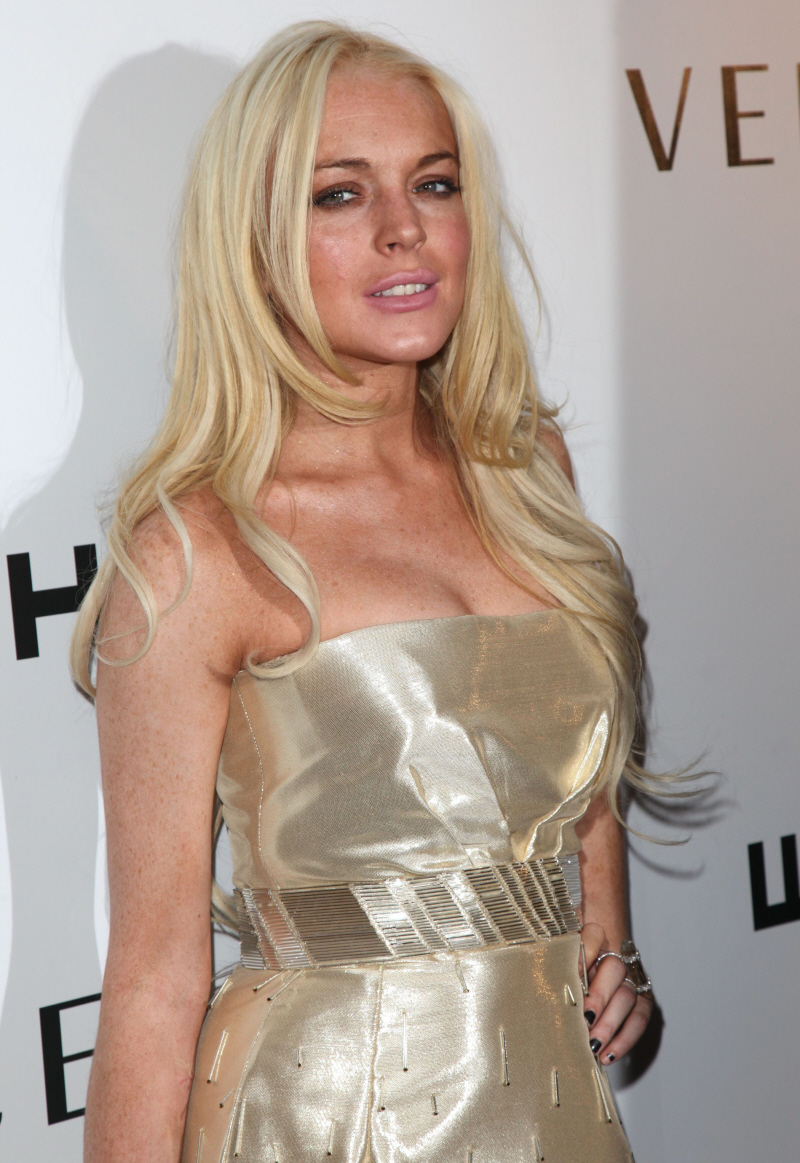 Last week we got a question from one of you, our gentle, delicate readers. The question was basically "Do you think Lindsay's newest team of cracked-out crisis-managers has already dumped her dumb, violent ass?" My thought is… NO. No, Lindsay's new team hasn't abandoned her… yet. Because there is still money to be made off her, and because you can tell when Lindsay is being "managed" because she manages to keep her mouth shut. Meaning she hasn't issued any statements or anything, she hasn't called into TMZ (haha… she's totally called into TMZ, but they just say they're getting their info from a "source close to Lohan"). As for the money… well, if I was managing her, I think I would have gotten to a point where it's just like, "You can't get blood out of a crack stone." But her team is trying! They're putting Lindsay out there as some sort of for-hire party entertainment. No, not prostitution. Like, she's the new version of a budget bar mitzvah "entertainer" or a birthday clown.
Facing money woes, a staggering tax bill and alleged delinquency on her storage locker full of personal possessions, is Lindsay Lohan's scrambling to make some cash?

A talent company claiming to represent the troubled actress wants us to know their client is available for weddings and Bat Mitzvahs.

Page Six received an email pitch from 123Talent with the subject line "Book One of Hollywood's Biggest Movie Stars Lindsay Lohan Now!" offering us the opportunity to request the presence of Lohan herself at whatever event or venue.

In bright pink lettering, the email reminds us that "Not only is Lindsay an Actress but she is also a Fashion Designer, Model and Recording Artist." Perhaps adding "Jail Bait" didn't have much of a ring to it.

The email, which also includes a hastily photoshopped composite of the star (see photo), goes on to list all of Lohan's film and television stints — even ones we'd rather forget — from "The Parent Trap" to "I Know Who Killed Me," from "Life Size" to "Liz & Dick."

We've reached out to Lohan's rep and have not received an immediate response on the authenticity of the email.

Lohan hasn't had the greatest month. She's had her probation recently revoked and on top of her frozen bank accounts for failing to pay $233K of back taxes, Lohan reportedly faces losing designer clothes and family heirlooms stored in her private locker after allegedly falling behind on payments.

It's been reported that if Lohan can't cough up with dough, her belongings might face the auction block later this month.
Well, all this proves is that A) the IRS really did freeze her accounts and B) her managers are going to get PAID come hell or high water. They're going to make her work, even if they're just taking 15% of $1000 Bar Mitzvah gigs. I can only imagine that Lindsay has already pissed off her team significantly, don't you?
But seriously, imagine that your company hires Lindsay Lohan as the Christmas party "entertainment". What would you do? Would you pour her a drink and chant "DANCE DANCE DANCE!!" Would you expect her to give handies to all of the dudes (and some of the ladies too, I guess)? And would you pay extra for that authentic Cracken experience of having the bitch smack you in the face? How much does that cost?
Oh… I just saw that Lindsay denied this story to TMZ. But look at how they're reporting it:
A North Carolina company called 123 Talent recently sent out mass emails, offering to book Lindsay for personal appearances, weddings, and Bar Mitzvahs.

A booking fee isn't listed on the message — but Lindsay's film credits are … "The Parent Trap," "I Know Who Killed Me," and that creepy Disney movie with Tyra Banks called "Life-Size."

And now, Lindsay's pissed — insisting her career hasn't sunk so low that she'd be forced to do anything like a Bar Mitzvah or a wedding … not yet anyway.

What's more — sources close to the actress tell us, Lindsay NEVER signed a deal with 123 Talent and never agreed to let them represent her in any way … so the email is totally bogus.

The CEO of 123 Talent — which still claims to represent Lindsay on its website — tells us, the pitch was NOT bogus but Lindsay's team has since "decided to go in another direction."

The CEO added, "Unfortunately, we are not working with Lindsay Lohan."
Yikes. So… did Lindsay's management team try to pimp her out to private parties for some quick $$$ but then Lindsay found out about it and she threw a crack hissy fit? That's what it seems like.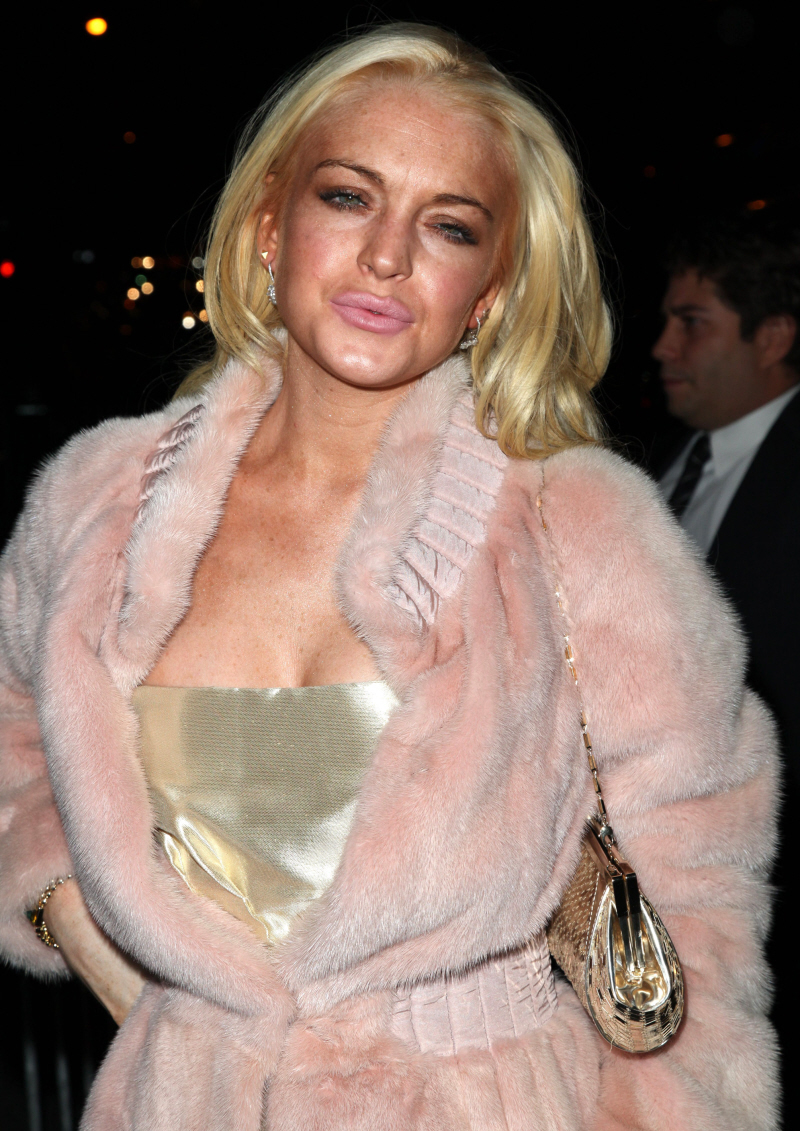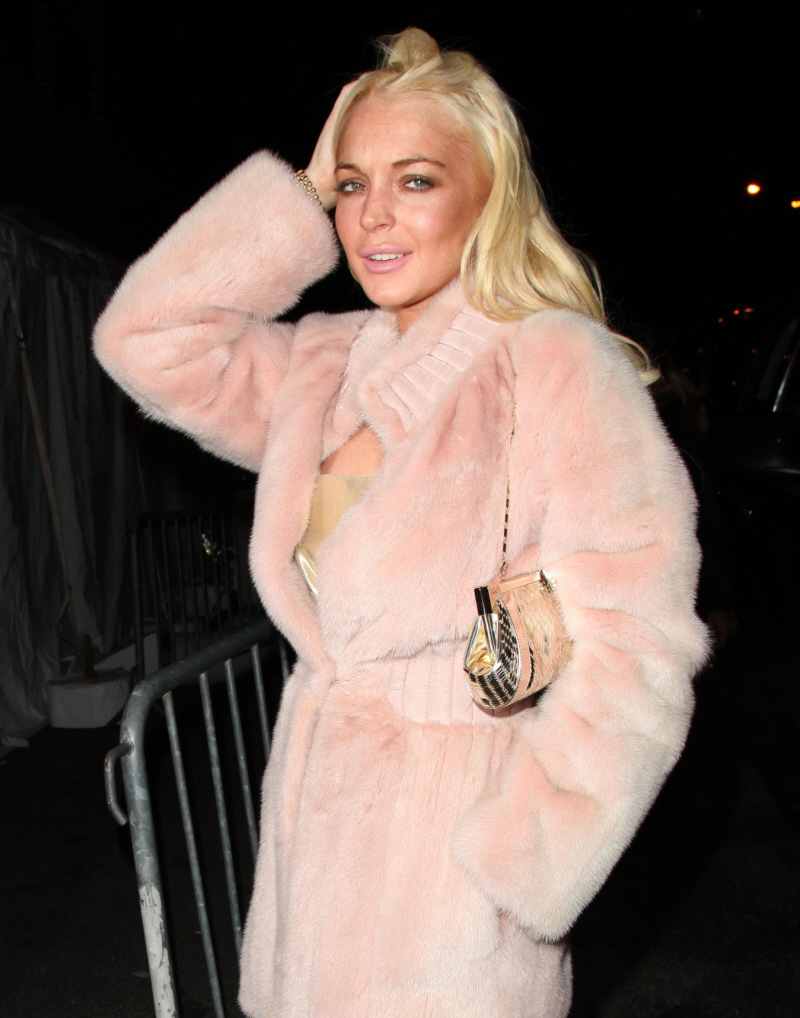 Photos courtesy of WENN.