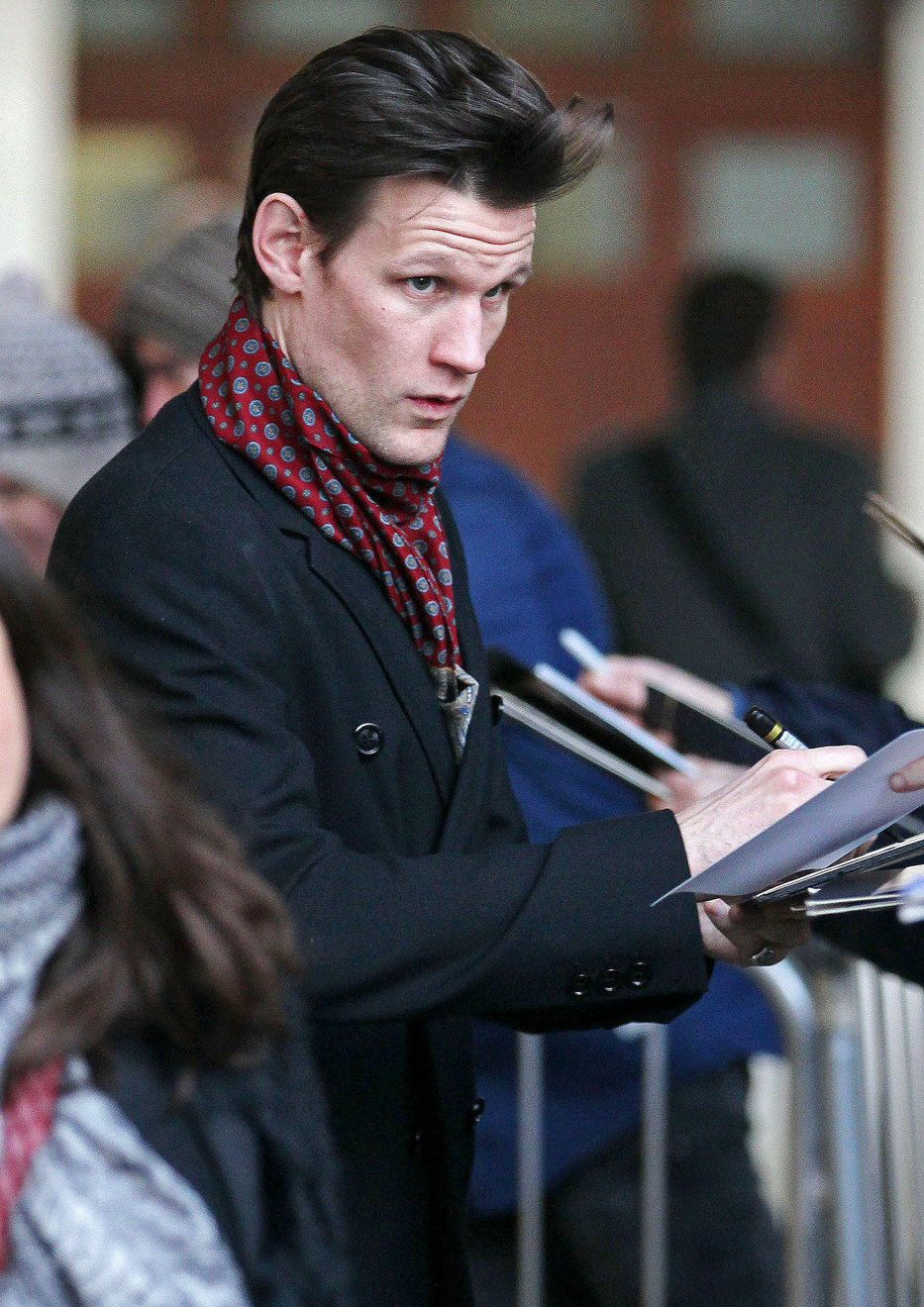 Dear Whovian Nerds: don't say I never do anything for you!!! Here are some new photos of your beloved Matt Smith/Dr. Who in London today. He was arriving at the BBC Radio studios and he stopped to greet his fans and sign autographs, which is always nice. I guess he was promoting the Dr. Who Christmas Special, which is something of thing, right? (I don't live in England, which is sad for me because I love British Dong.) I believe the British get special Christmas programs, like special episodes of Dr. Who and Downton Abbey and such. You can read some spoilers for this year's Christmas episode of Dr. Who here.
I've never been a Whovian (I know, I know, I should get into it), but I do like this Matt Smith guy. I think he's way cuter than the previous Dr. Who, David Tennant. I know there is a lot of discussion amongst the Whovians, and some Tennant Fans feel like they're betraying their dude by enjoying Matt Smith. Matt Smith just seems… naughty. He seems to be having fun. Tennant always seems to take himself so seriously. Maybe I'm wrong and I'm about to be yelled at by a bunch of fan-girls. We'll see.
So, as to the question of whether or not I would hit it… sure. I like his hair, and I love a tall, gangly dude. He's a cutie! Also: from what I know, he's not gay. He was dating Daisy Lowe (Gavin Rossdale's daughter), but they broke up earlier this year. So… definitely straight (or straight enough).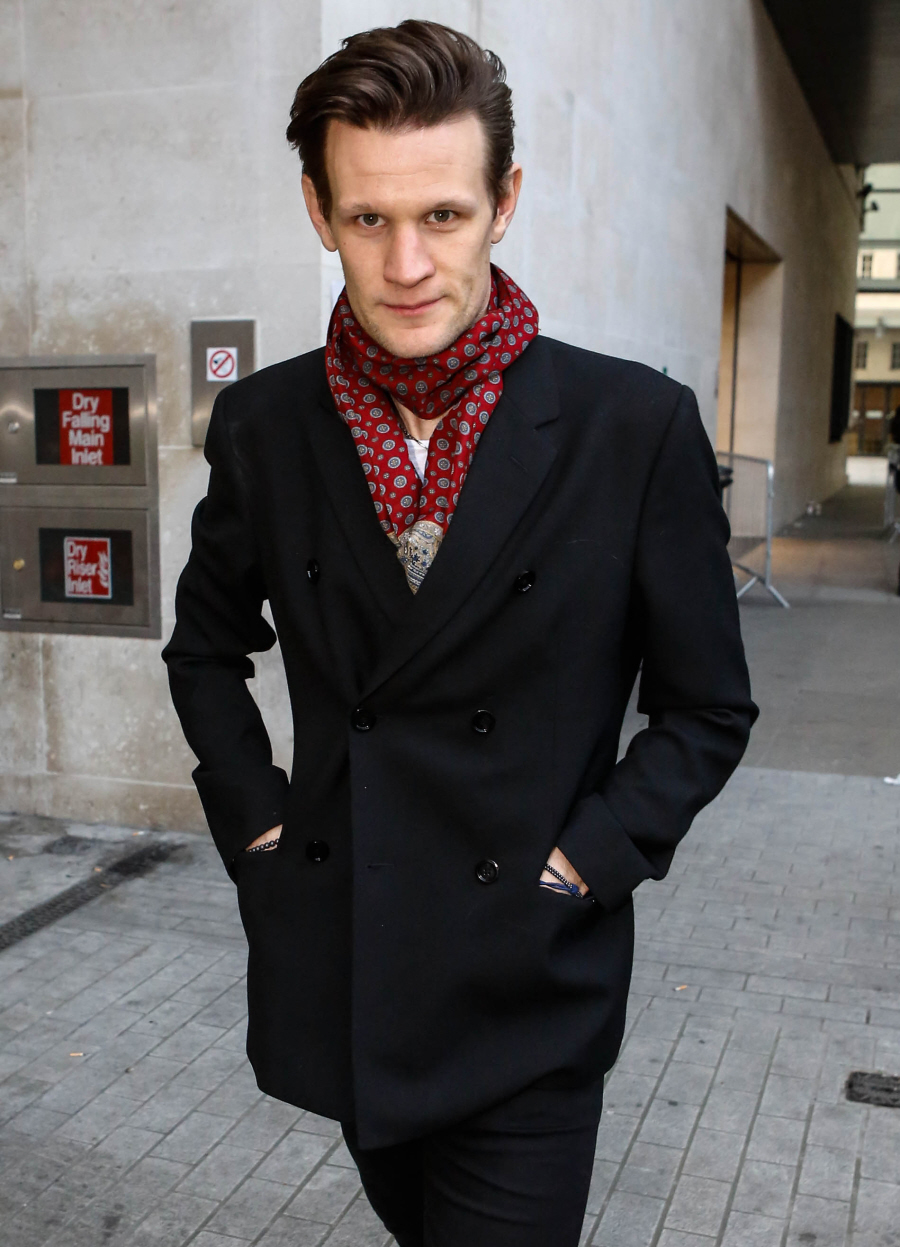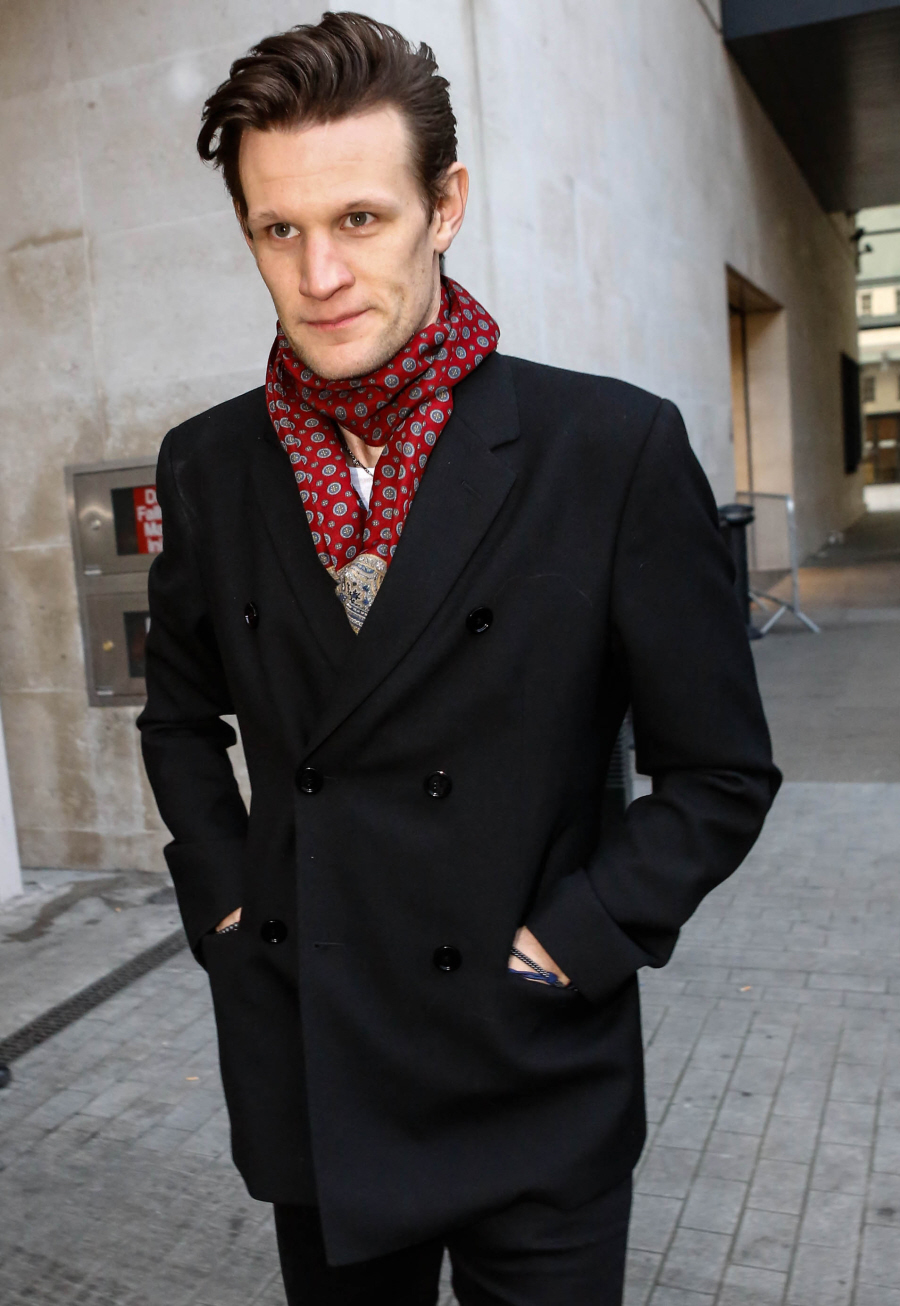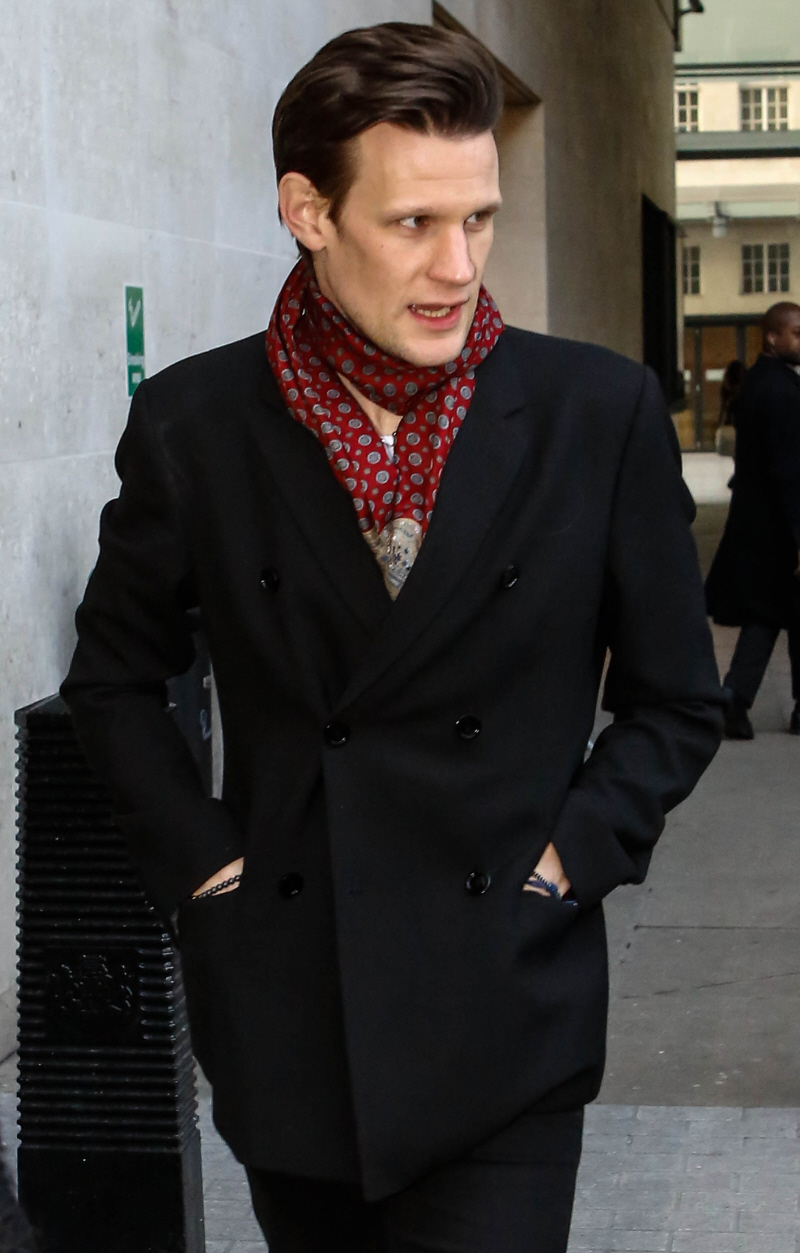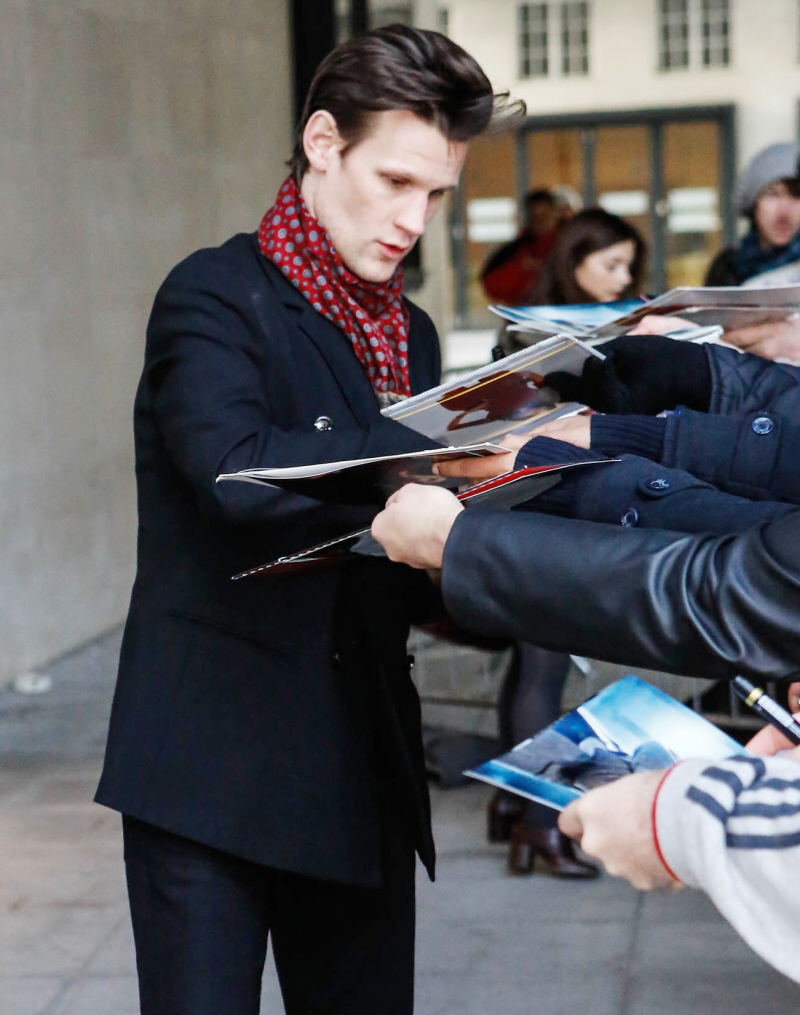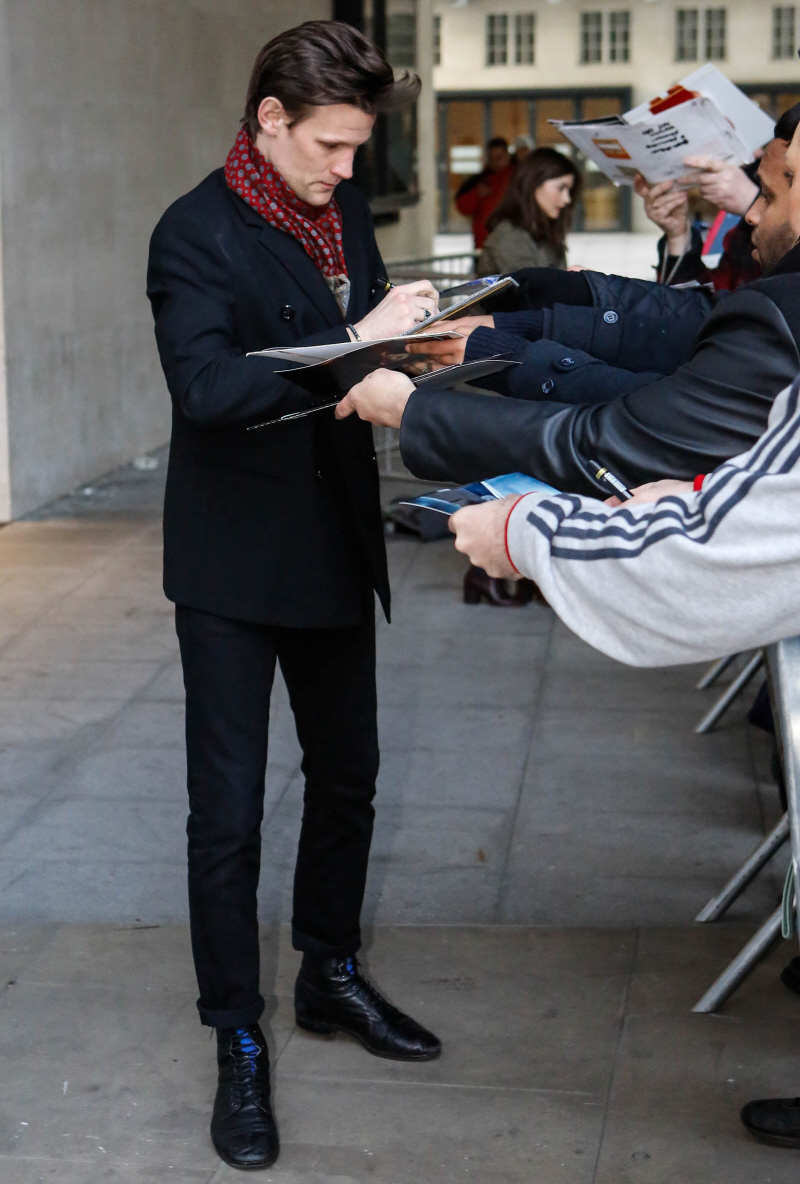 Photos courtesy of WENN, Pacific Coast News.