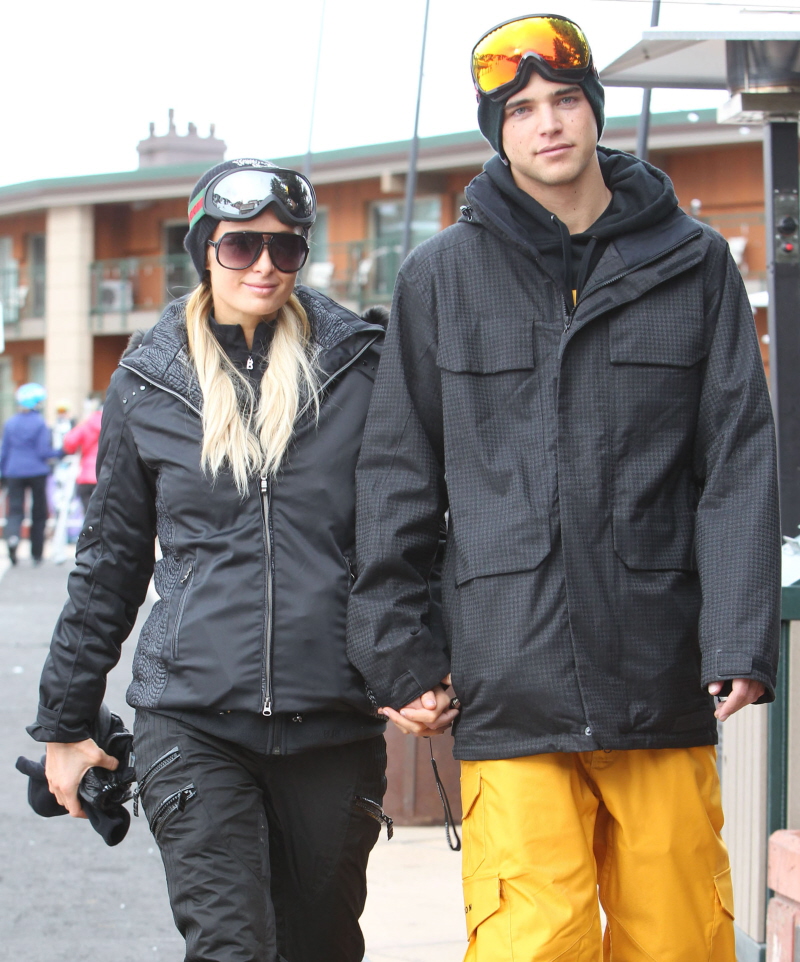 Merry Christmas! Here's some Paris Hilton. I know, I know – it's not the ideal Christmas gift. Which would you rather get for Christmas: Paris Hilton photos or three-year-old fruitcake? Anyway, these are some new pics of Paris Hilton and her relatively new (!) boyfriend River Viiperi in Aspen, Colorado yesterday. Did you know that she had a new guy? All of Paris's boyfriends over the past four years or so have sort blended together in a gross, meathead, druggie stew, so imagine my surprise when I saw this guy.
Does anyone else think he looks… really young? That's because he IS young. He's only 21 years old!!! He's practically a baby, especially when compared to Paris, who is 31 in human years and 53 in druggie-socialite-famewhore years. The thing that I always wonder about Paris is how does she manage to always have a (douche-y) boyfriend? I mean, she's never just single. She's always got an "official". I would have thought that all dudes – even the dumb meatheads – would be wary of her now. But we have our answer: I doubt that 21-year-old River really comprehends Paris's falling star. Oh, and he's Spanish too. Double-whammy of not comprehending how Paris is a big loser.
Paris and River began dating a few months ago, from what I can see. They just travel around to various celebrity hot spots and they're constantly on vacation. Miami, Hawaii, Las Vegas, and now Aspen. Obviously, Paris has the money to live like that, but what about River? Well, he's a male model. Oh God… I just looked up some of his modeling shots. YIKES. This boy isn't going to have much of a career. He has that baby-faced Twihardy look that tweens like, but beyond that… not so much.
Anyway, this has been your Paris Hilton Christmas present. I hope you liked it.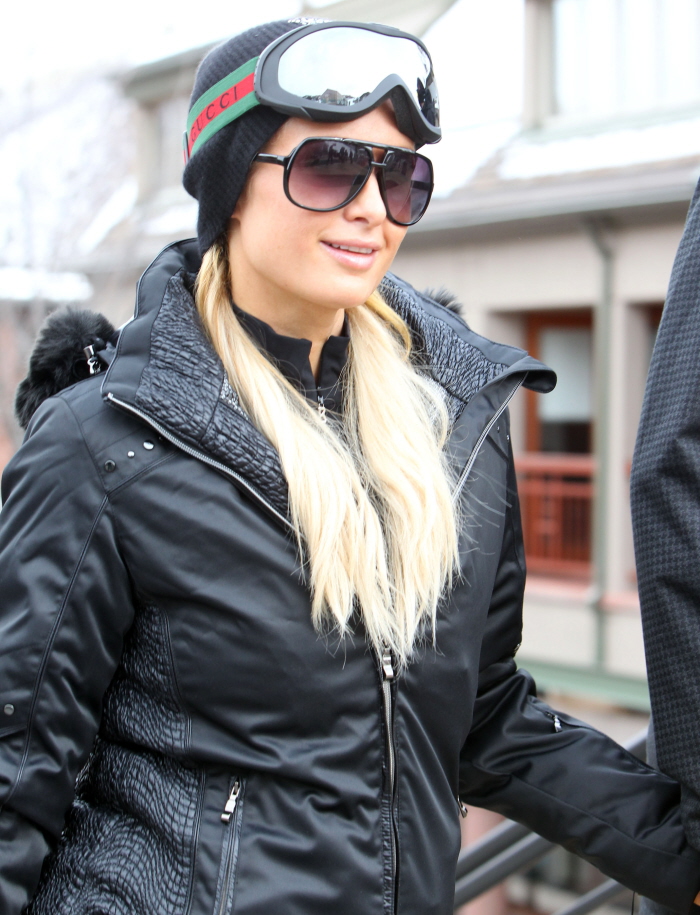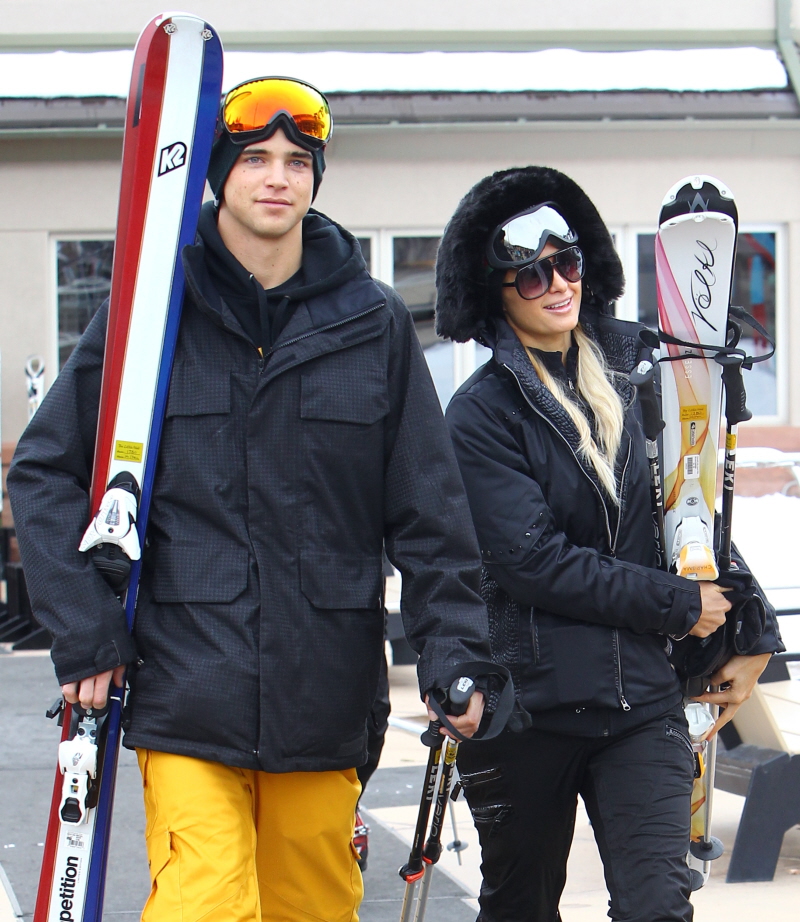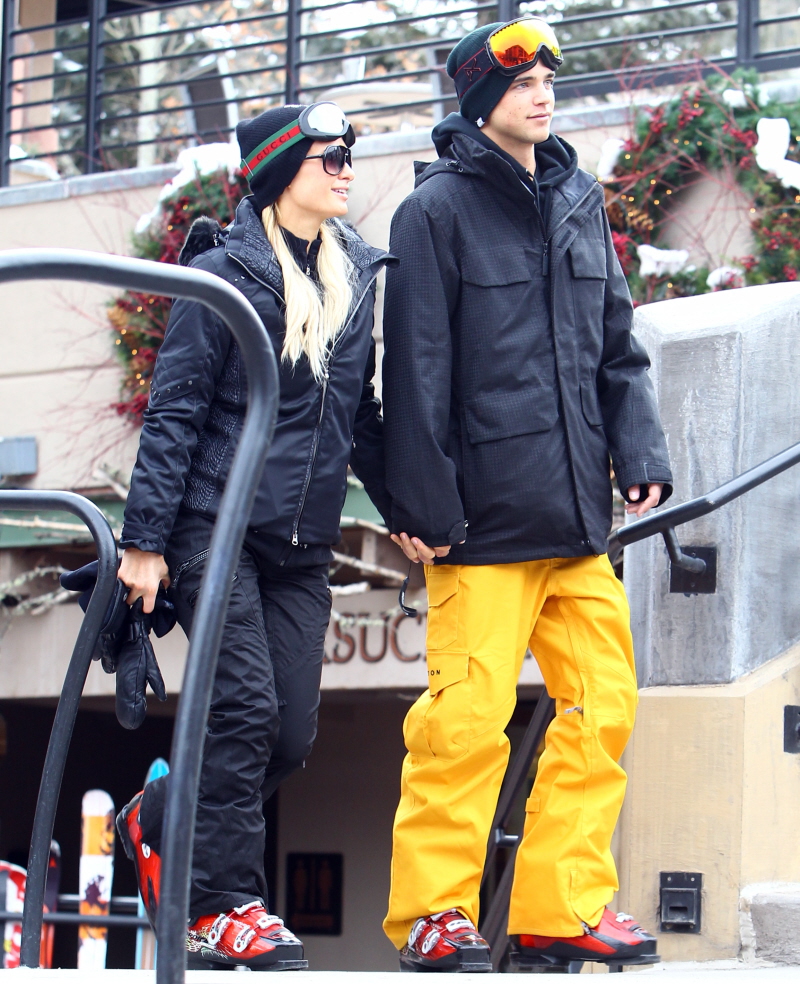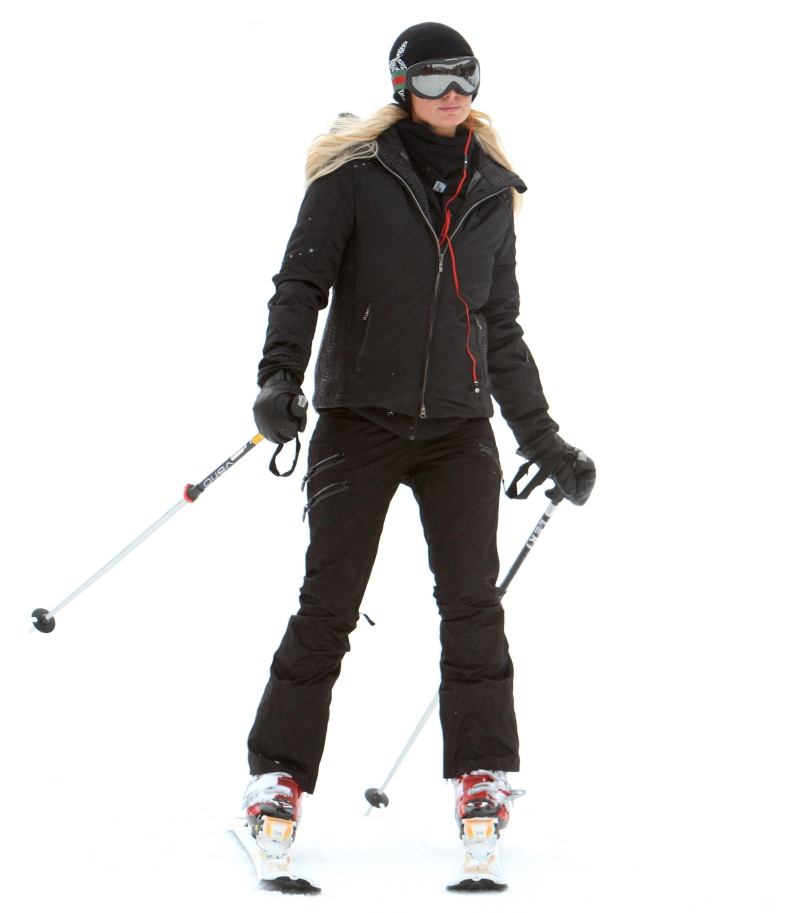 Photos courtesy of Fame/Flynet.