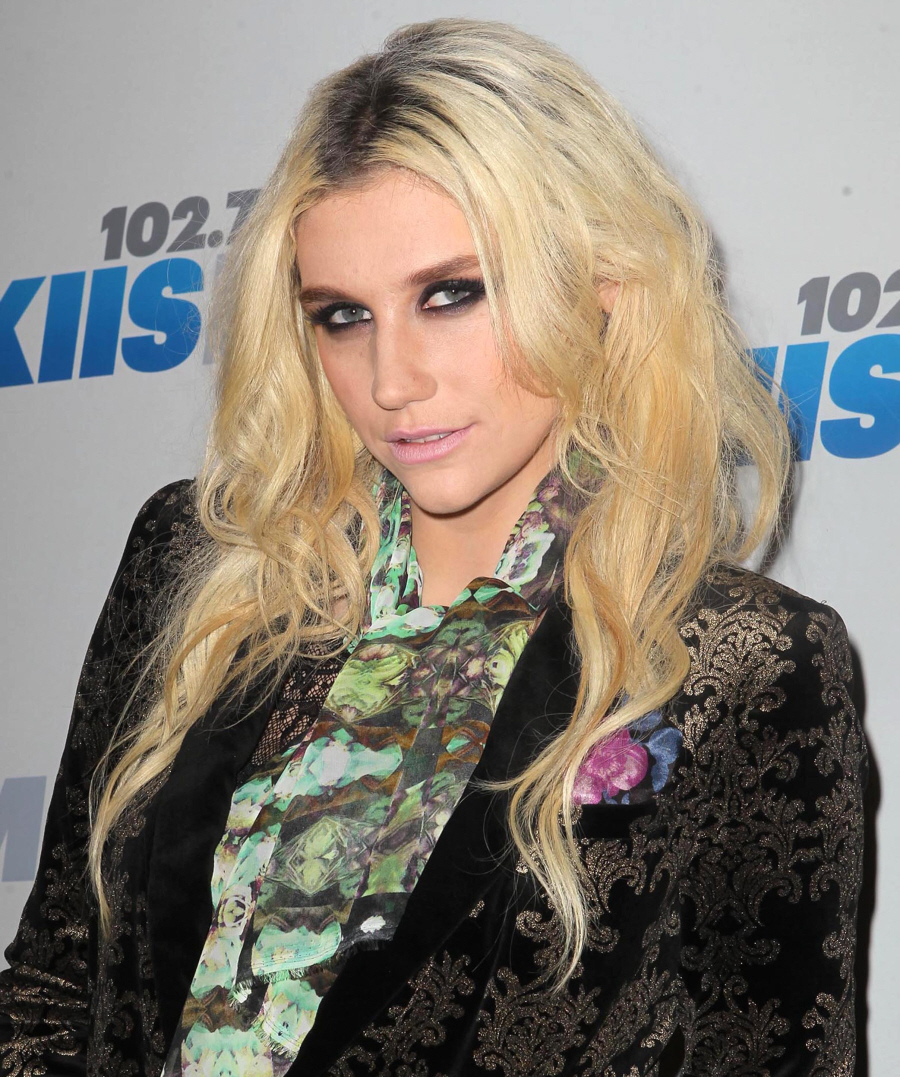 You guys know I'm a Ke$ha apologist. I like her. And I had already downloaded "Die Young" last month and it was part of my workout jam. I never really gave too much thought to the lyrics: "I hear your heart beat to the beat of the drums/Oh what a shame that you came here with someone/So while you're here in my arms/Let's make the most of the night like we're gonna die young/We're gonna die young" – it's a song about young love. Teenage love. Staying up all night and making out LOVE. It's part and parcel of the "Hollywood Martyrdom" of people like James Dean and Marilyn Monroe, the idea that everything is so intense when you're young and when you get old, you lose that intensity and focus and passion.
But, of course, in the wake of Sandy Hook tragedy, the lyrics took on a different meaning, and radios across the country pulled Ke$ha's song (which had been steadily rising on the charts for weeks). I really don't think anyone really blamed Ke$ha for the tragedy, do they? Something similar happened here in Virginia (where CB and I live – not together!) – Virginia radio stations refused to play Foster the People's "Pumped Up Kicks" because that song is about a kid playing with a gun, and many people around here were deeply affected by the 2007 Virginia Tech massacre.
Anyway, Ke$ha has spoken! She's fine with her song being pulled, mostly because (she says) she was "forced" to sing those lyrics. The hell?
Ke$ha has just — shockingly — come out and said she never wanted to sing the controversial lyrics in "Die Young" — even though she's listed as one of the writers of the song.

TMZ broke the story … Ke$ha's hit song has been yanked from a huge number of radio playlists since the Sandy Hook Elementary School massacre.

Ke$ha just tweeted, she understands why her song is now inappropriate, adding, "I had my very own issues with "die young" for this reason. I did NOT want to sing those lyrics and I was FORCED TO."

The lyrics include this: "Let's make the most of the night like we're gonna die young. We're gonna die young. We're gonna die young."

A bunch of people lashed out at Ke$ha on Twitter, slamming her for the song in the wake of the tragedy.

Ke$ha is listed as a co-writer of "Die Young," along with Dr. Luke and others. She does not explain why she was forced to sing those lyrics.
Part of the reason I'm a Ke$ha apologist is because I think she's a talented pop songwriter and I usually like her interviews and her "Whatever, dude, I'm just partying with my glitter bombs" attitude. But I feel like Kesha is copping out by saying that she was "forced" to sing those particular lyrics. Maybe there's more to the story, and if so, I'd like to hear it. But I think she probably should have just stuck with a more general statement about the tragedy and how devastating it is for everyone, and not made it specifically about her and her lyric dramz.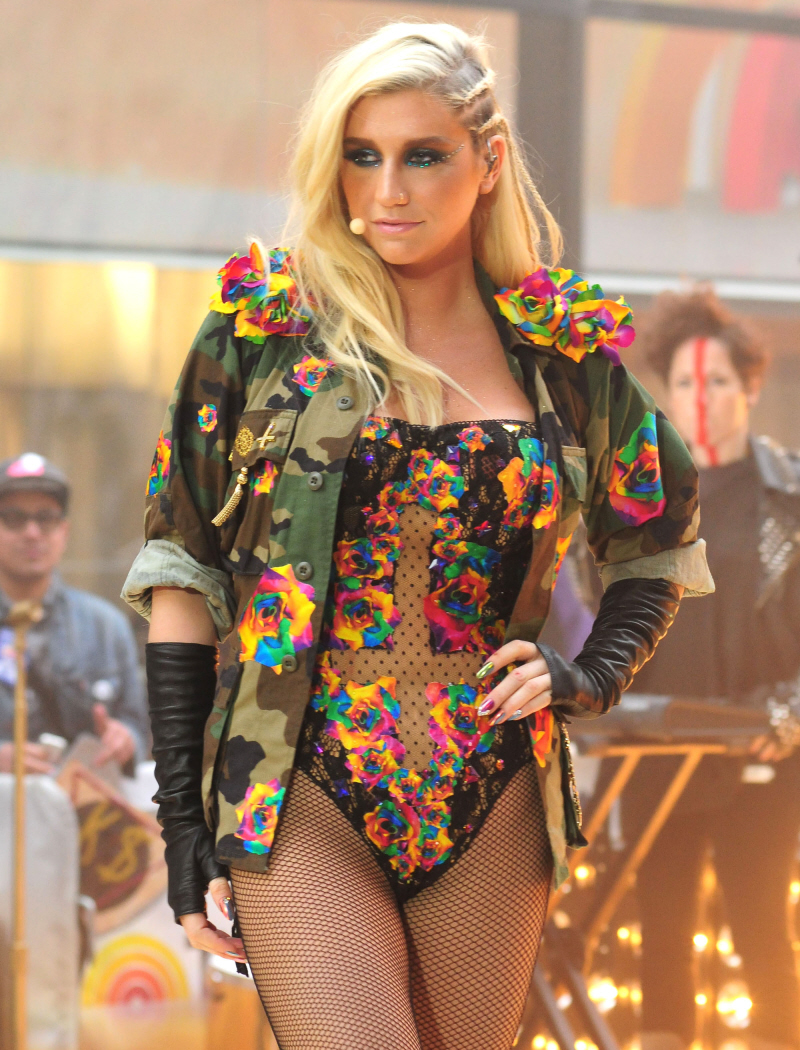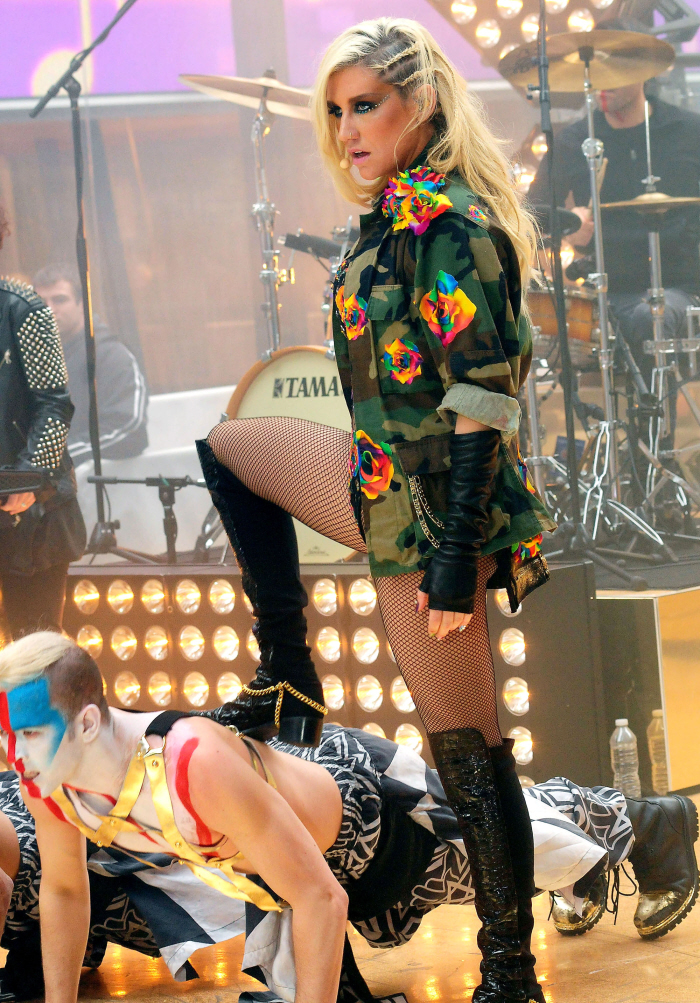 Photos courtesy of WENN.