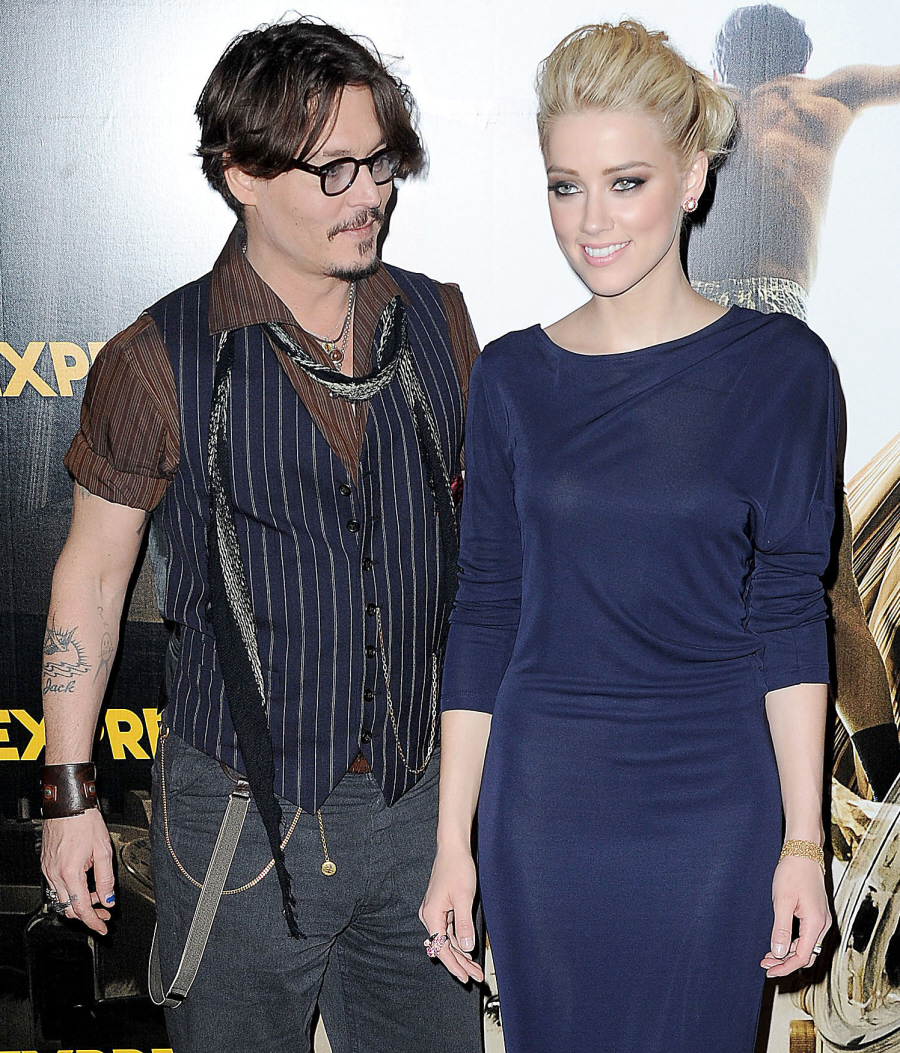 It's easy to forget that there was quite a lot of drama involving Johnny Depp this year. After months of rumors, Johnny and Vanessa Paradis finally announced their split, and Johnny was widely reported to have a wandering eye for several different ladies, including randoms, his publicist AND Amber Heard. The rumors about Johnny and Amber really stuck around, and I tend to believe that they had a brief but intense relationship which ended over the summer, and then they picked it up again a few months ago. I also believe that they are probably both seeing other people, but they keep coming back to each other for a reason (the reason = banging). But Radar has a theory as to what is REALLY going on:
It's a situation that we're confident seasoned Hollywood heartthrob Johnny Depp is NOT used to dealing with! The newly single father-of-two has fallen hard for his Rum Diaries co-star, Amber Heard, but the beautiful blonde just isn't that into him, RadarOnline.com is exclusively reporting.

As we previously reported, the genetically blessed pair has been hanging out — and hooking up — with one another since Depp split from his long-time love, French model and singer, Vanessa Paradis. However, despite Johnny's wishes to the contrary, they are far from being in a committed relationship.

Depp, 49, is besotted with the 26-year-old actress and would love nothing more than to take things to the next level, but Heard has been keeping him at arm's length, telling him she could never settle down full time with a guy and that her preference is for girls!

"Johnny and Amber have been having a lot of fun spending time with one another, but Amber keeps telling him she's not interested in being with him in a monogamous relationship," a source tells RadarOnline.com. "She says she feels she's too young for him, but the main factor is Amber prefers dating women over men and has no interest in committing to a guy — even if he is Johnny Depp!"

"Amber is a free spirit when it comes to love, and refuses to label herself as gay, or even bi-sexual, but it's a fact that she is more attracted to women than men and the most meaningful relationships she has had to date have been with same sex partners. Johnny and Amber get along great as friends with benefits, but where she's concerned, that's as far as it goes.

"Johnny really wants more from Amber, but she's not prepared to give him that. In addition to him being the wrong sex, she's concentrating on her career at the moment and only recently got out of a long-term relationship. Amber has even been trying to limit her interaction with Johnny, in an effort to not give him the wrong idea, but he doesn't seem to get the hint. She considers him like an older brother that she can get up to mischief with – nothing more," the source reveals.

As RadarOnline.com previously reported, US Weekly recently claimed that Amber has been telling friends she is serious about Johnny.

"They were flirty and engaged," an eyewitness, who saw the couple at Hollywood's AV Nightclub back in November, told the magazine.

A second source said that at a Gucci party in October, Amber was "telling people they were officially together." But a source close to the situation tells Radar that despite their flirtatious ways and obvious chemistry, Johnny and Amber aren't officially together.

"They're both busy with other projects, and nothing is set in stone between them," the source says.
Eh. I could actually buy this. I think in Johnny's mind, he's the only one who gets to fool around under the guise of a "mid-life crisis" and he expects to be the shot-caller in the relationship. And Amber has played him, and continues to play him, because Johnny is at that age when young women can effectively "play" him. Amber Heard: Baller? Yeah… I still don't know if I buy that in the larger sense, though. I think she's just manipulating HIM because he's into it, I don't know if she's in "magical vagina" territory quite yet.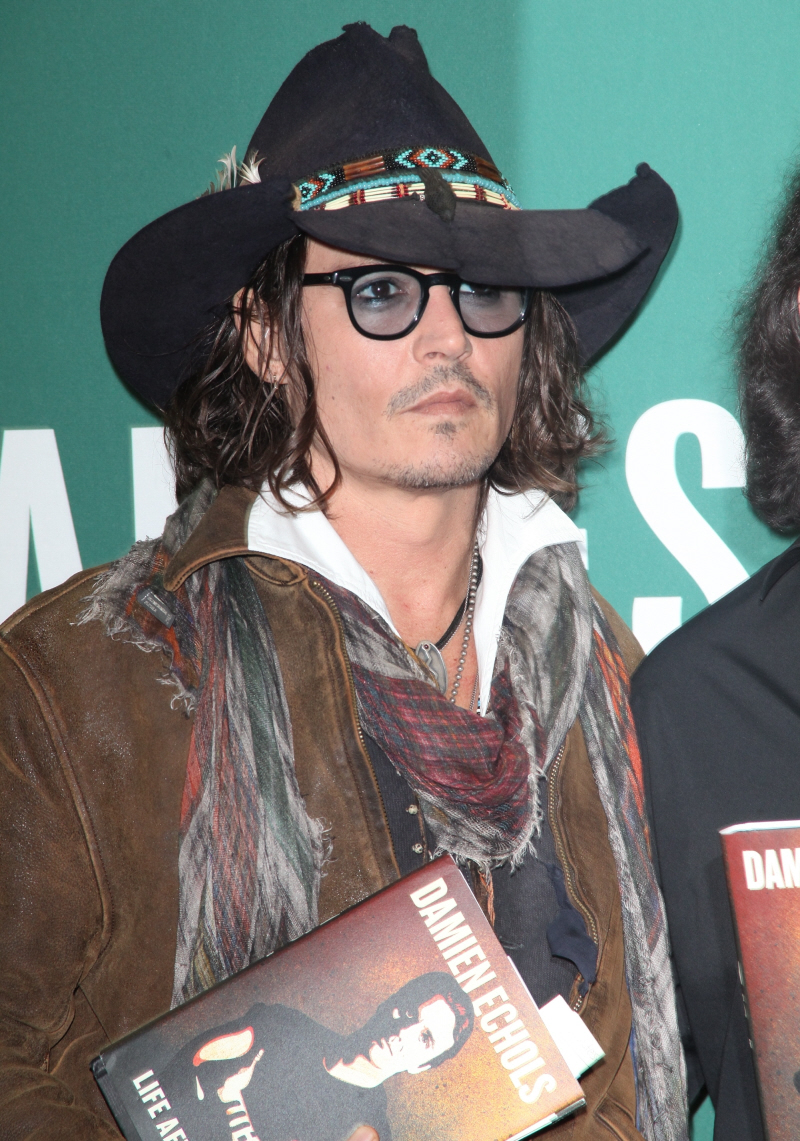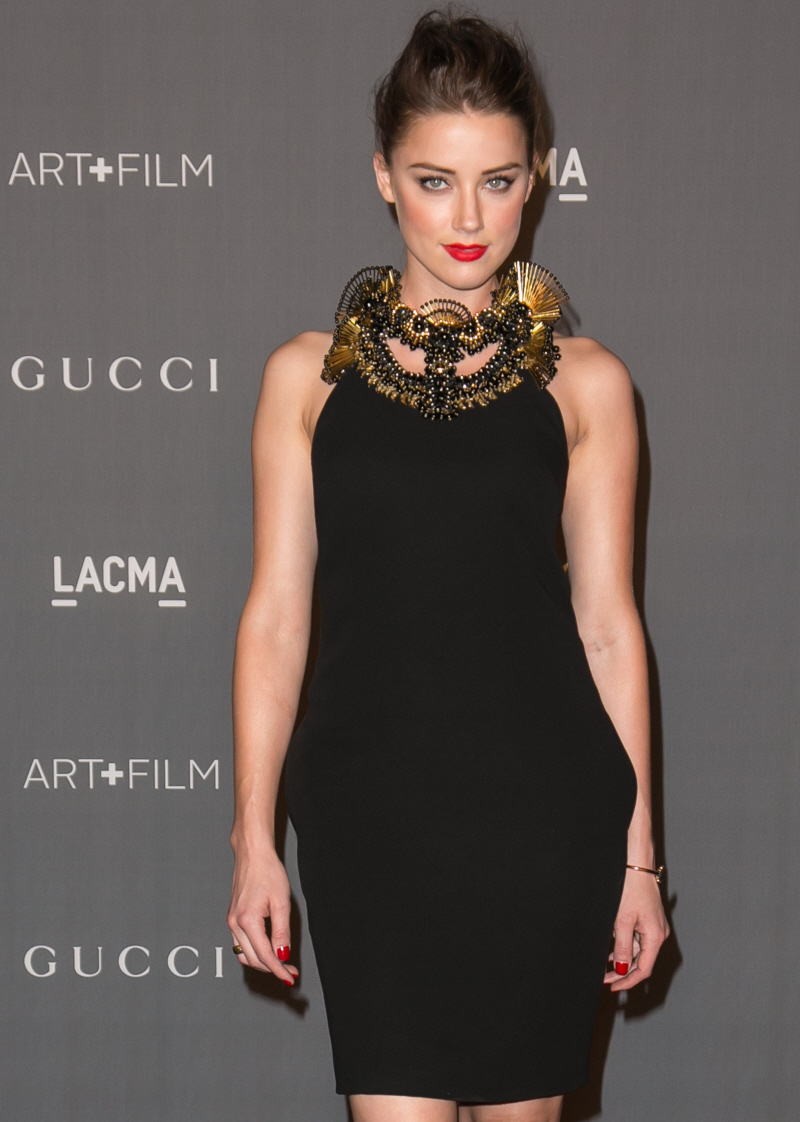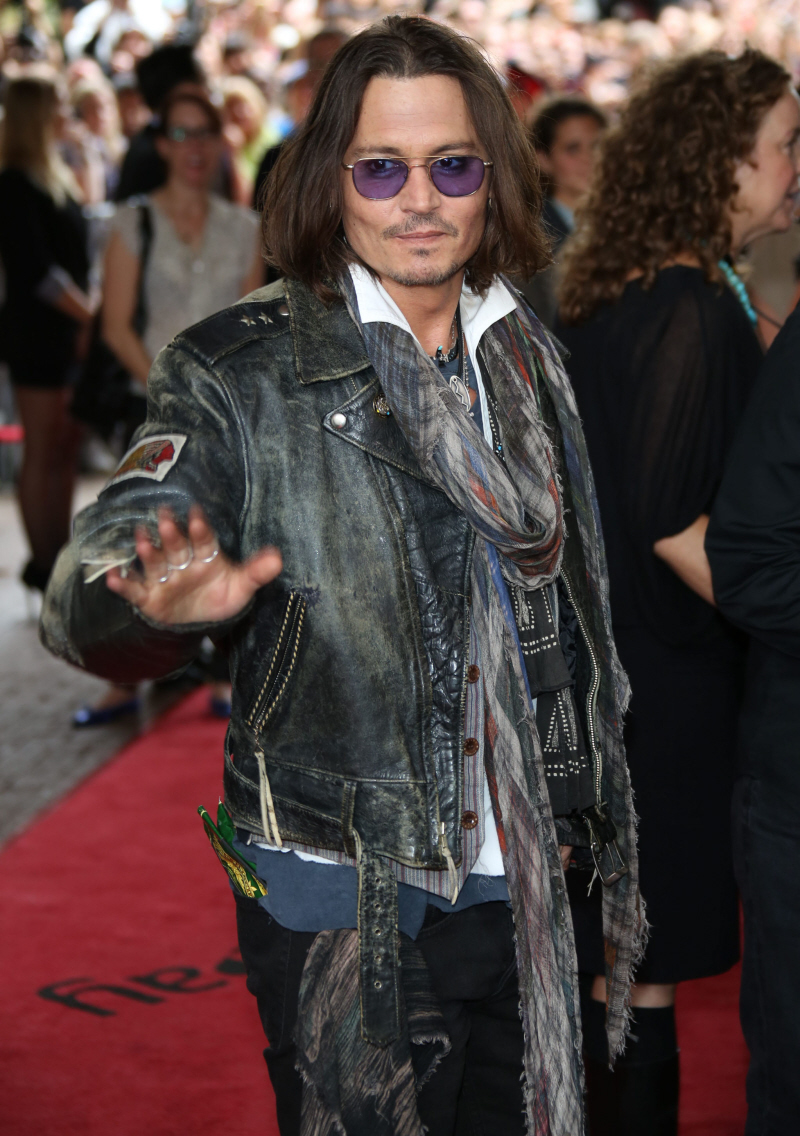 Photos courtesy of WENN.