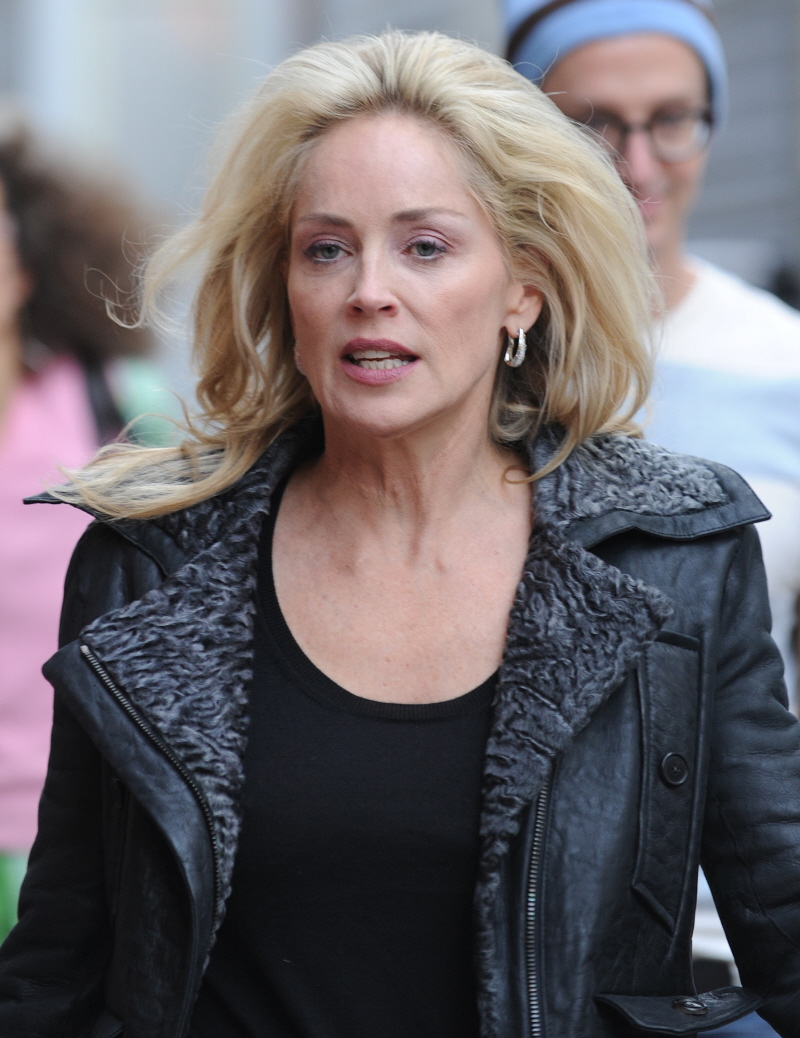 I wonder why Sharon Stone has never gotten a neck lift to go with her exquisitely done facial work? Anyway, that's not the point of this post, I was only talking about neck lifts because this is the first time I've really looked at these photos from earlier this month. Sharon was on the NYC set of her new movie, Fading Gigolo. The real point of this story is that Sharon Stone is crazy and she's always been crazy and why would she even feel the need to tone down her crazy when she's taking a tour of a ritzy, exclusive school for her son? Of course Sharon shouted out nonsensical questions and turned a 30-minute tour into a grueling 90-minute tour de force of insanity.
What's worse than a bratty, know-it-all kid? A parent who's the same way! Sharon Stone, who for years lied about having a high IQ, is still desperate to paint herself as smarter than everyone else. According to a mother at the prestigious Buckley School in LA, Sharon recently drove a tour the other parents crazy with her commentary during a tour of the school.

"All the parents thought she was stark, raving mad," the mom tells Star. "What was meant to be a 30-minute tour turned into 90 minutes, because Sharon asked the school tour guide hundreds of questions. Everyone was rolling their eyes."

Sharon, whose 12-year-old son Roan, is a prospective student, was pressing the school guide with irrelevant queries. "She loudly blurted out all these questions that had absolutely no point, such as 'Why does the school start so early?' And 'Why do you offer those classes? Can I add a class?' She acted like she wanted to change the entire school around."
[From Star Magazine, print edition]
"Can I add a class? Do you have a problem with letting me audit 8th grade American Civics? Can you get the AP English reading list for me right now? What is this carton of milk? Will you tell me how many calories are in five and half Gummi Bears? Why are there birds in the air right now? Why is the sky so blue? Can I get the home phone number of the school district supervisor? You know I was in Basic Instinct, right?" – Sharon Stone at McDonalds.
Also: something else to think about – be careful how you wear your pants. You might think that you're wearing the coolest, hippest, Justin Bieber-esque pants, but they just make you look like a Hell's Angel Golden Girl.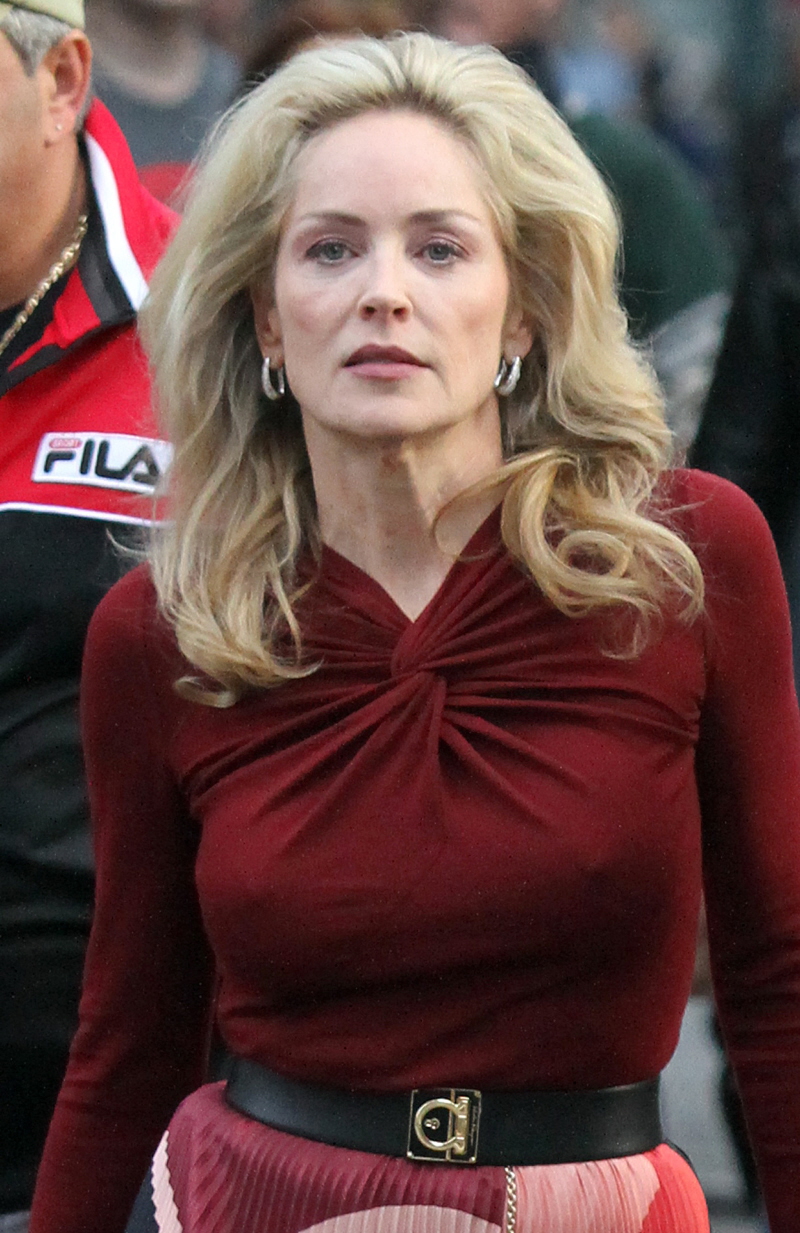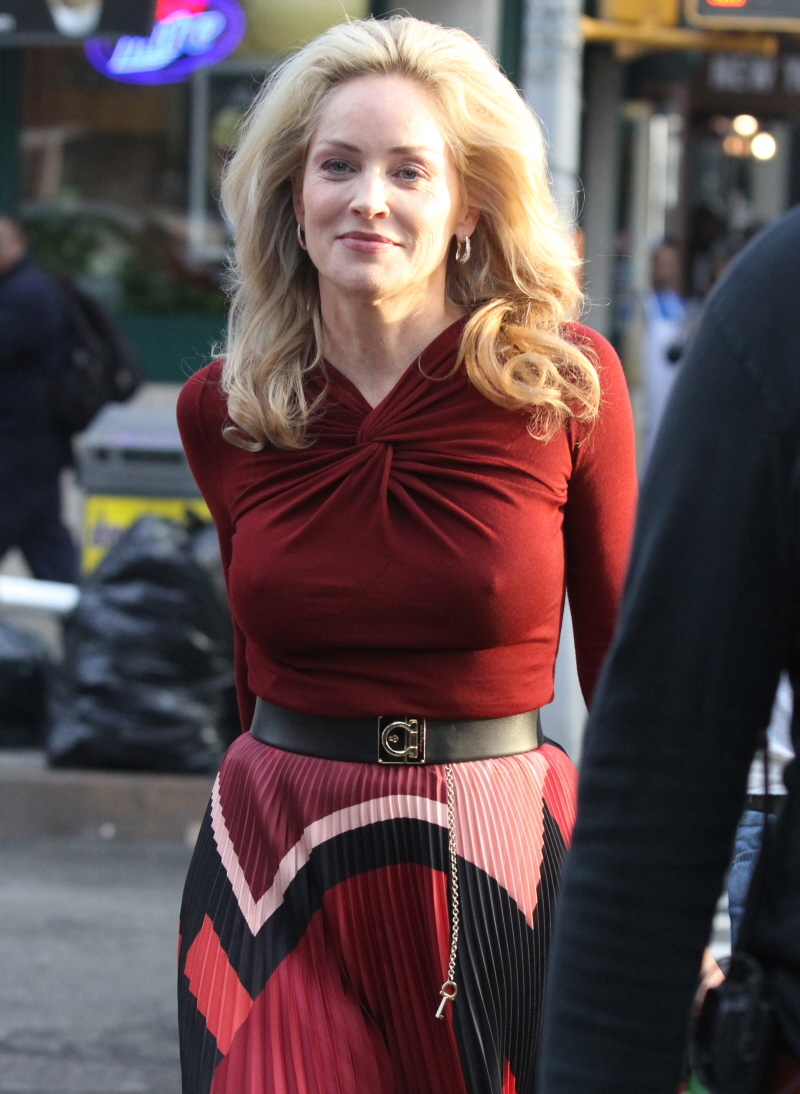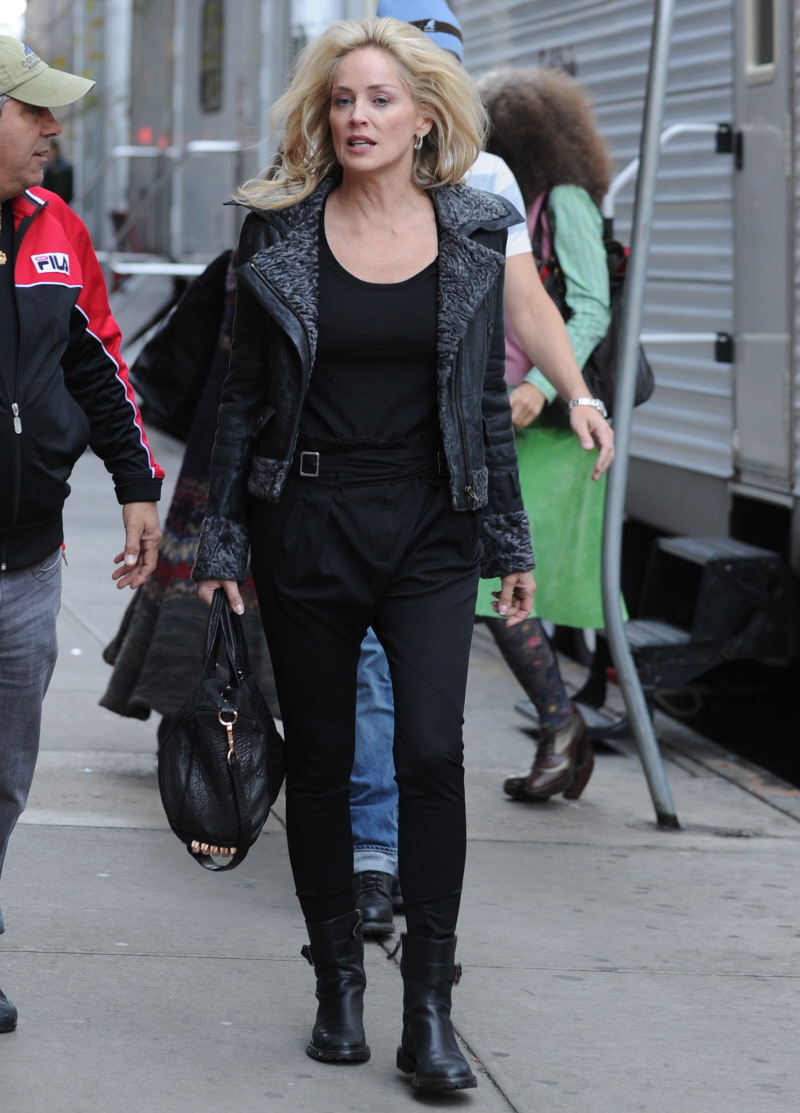 Photos courtesy of Fame/Flynet.