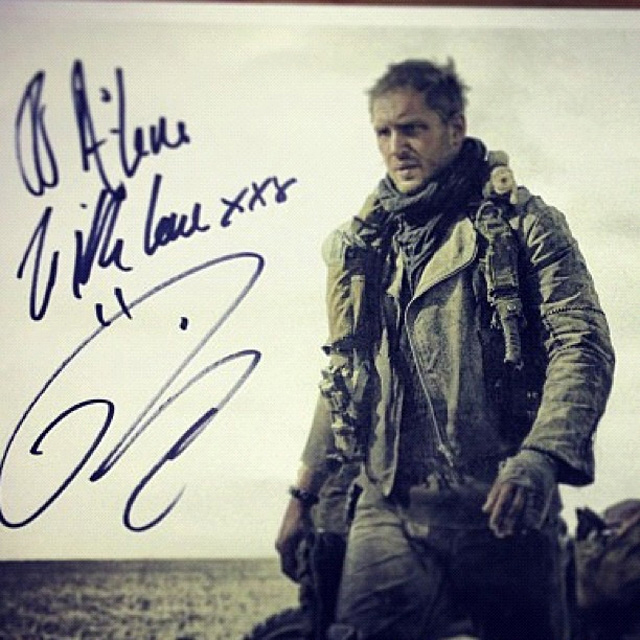 Is this really the first photo of Tom Hardy in Mad Max? HOT. [The Blemish]
Anne Hathaway says she would be so "embarrassed" if she didn't get an Oscar nomination (especially after she flashed her beav). [Dlisted]
The new trailer for The Great Gatsby – Leo looking pretty? [LaineyGossip]
Happy 75th birthday, Jane Fonda. [Pop Sugar]
The nine wonderful & underappreciated supporting performances of 2012. [Pajiba]
Holy crap, Saturn is GORGEOUS. [Buzzfeed]
Wall-eyed kittens (for the apocalypse)! [Jezebel]
Leslie Mann's style isn't all that bad or all that great. [Go Fug Yourself]
All of the info about The X-Factor finale. [A Socialite Life]
Scarlett Johansson's new D&G ad is meh. [Popoholic]
Jessica Alba's casual outfit kind of sucks. [Moe Jackson]
Boot camp for Willow & Jaden Smith? [Dramarama]
Rita Ora cheated on Rob Kardashian with JONAH HILL?! [Wonderwall]
Simon Cowell's Botox-face is dating Carmen Electra now. [Starcasm]
Amber Rose talks about her bump & Wiz getting high. [Celebrity Baby Scoop]
Adam Lambert looks nice without all of the makeup. [Evil Beet]
Holly Madison shows off her bump. [IDLYITW]
Did Amanda Peet buy herself something at Tiffany's? [I'm Not Obsessed]
Bonus holiday Hardy!!!!