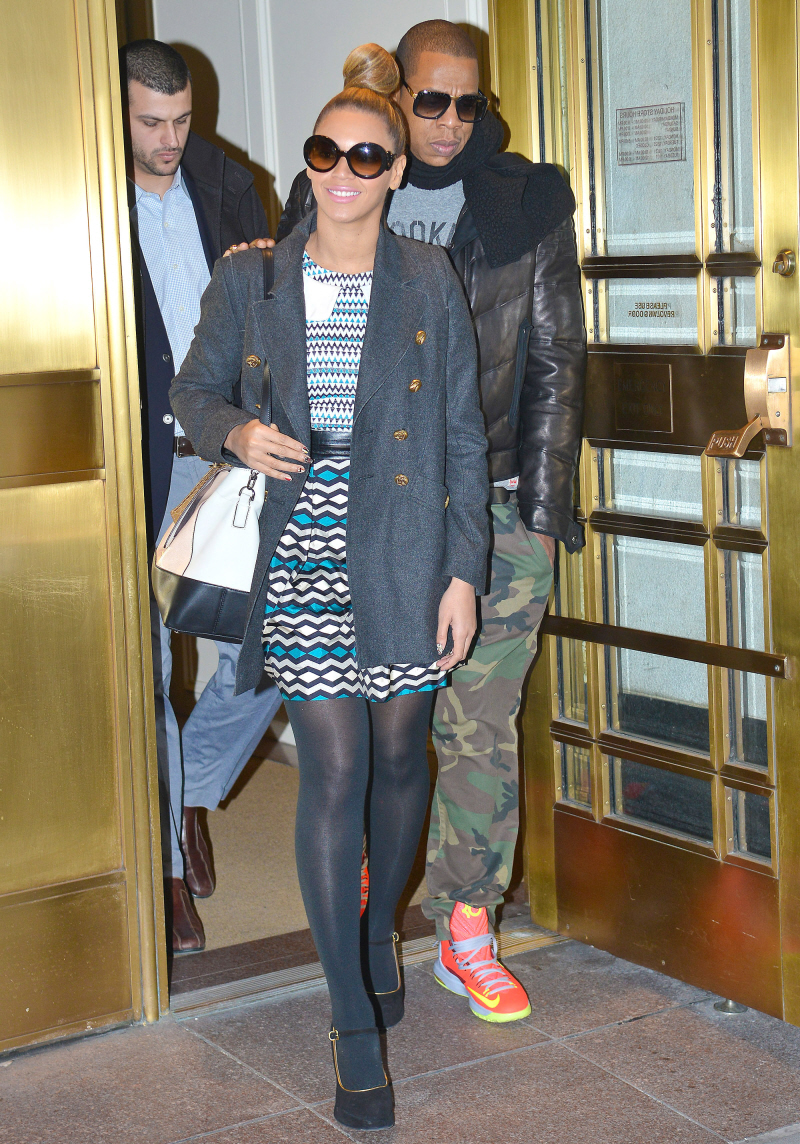 Here are some photos of Beyonce and Jay-Z doing some very last-minute Christmas shopping on Christmas Eve. Why does Jay look so pissy? Is it because they're being pap'd and he just wanted to get his Bergdorf on? That's where they were – Bergdorf-Goodman. Global Grind says that Beyonce and Jay might have met up with Gwyneth Paltrow and Chris Martin at the department store too, which is kind of cute. Double-date shopping spree on Christmas Eve? Or maybe they were just getting food or something.
Did you know that Beyonce is going to be on the cover of Vogue in a few months? Rumor going around is that Annie Leibovitz photographed Beyonce for the March cover… which is Vogue's annual "Power Issue". Beyonce deigning to cover the Power Issue? Yeah. I could see that. I hope the interview is good too – Vogue has some good celebrity interviewers these days (unlike Vanity Fair – has anyone else noticed a marked decline in the quality of VF's celebrity interviews?), so I hope we'll have a lot of good/weird/interesting Beyonce quotes to analyze. Bey will probably be covering the March issue because: A) she's the Super-Bowl half-time show, and B) she's dropping a new album… soon.
Last thing: Note the prominent BLUE all over the place in Beyonce's outfit. Little Blue Ivy will be 1 year old on January 7th. Cough. It feels like longer, right? It feels like Blue Ivy has been around for longer than a year, but maybe that's because Blue's early months were overanalyzed and nitpicked. I wonder what kind of birthday party Bey and Jay will throw for their daughter?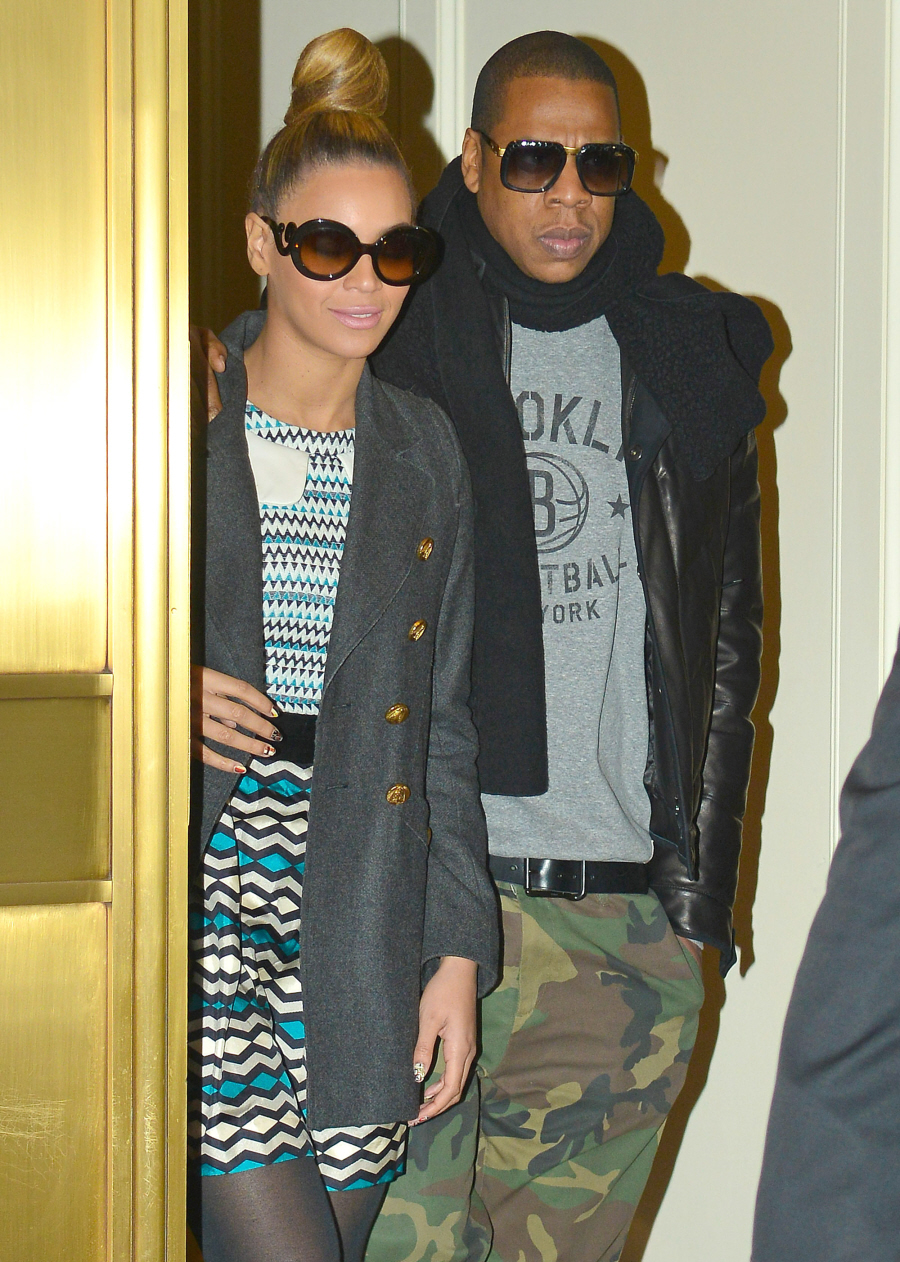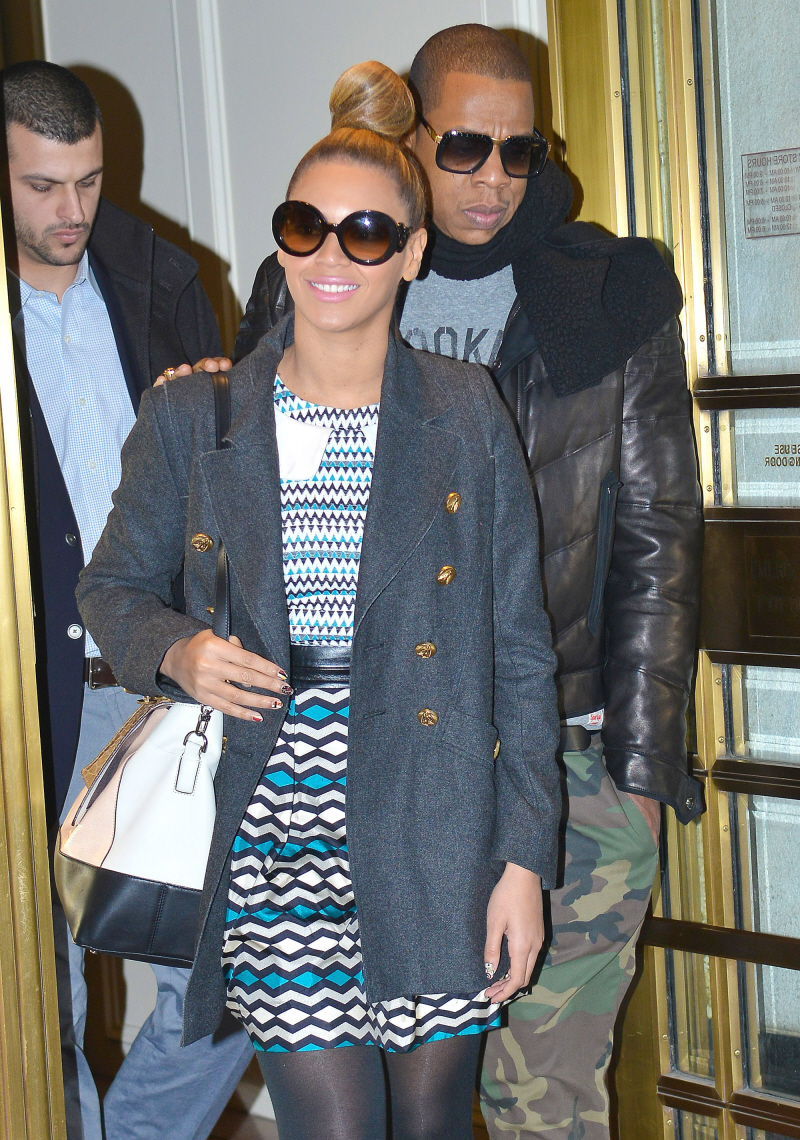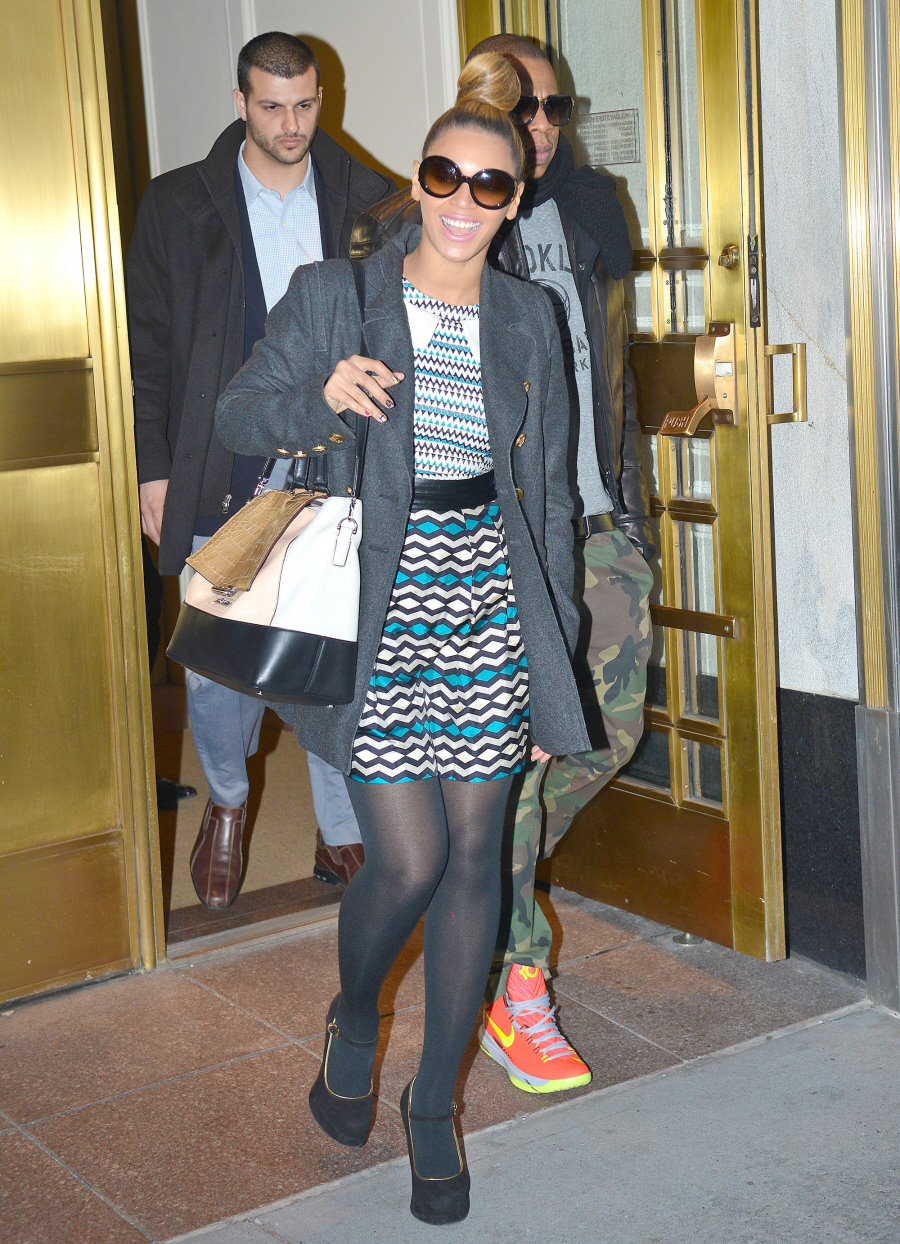 Photos courtesy of WENN.