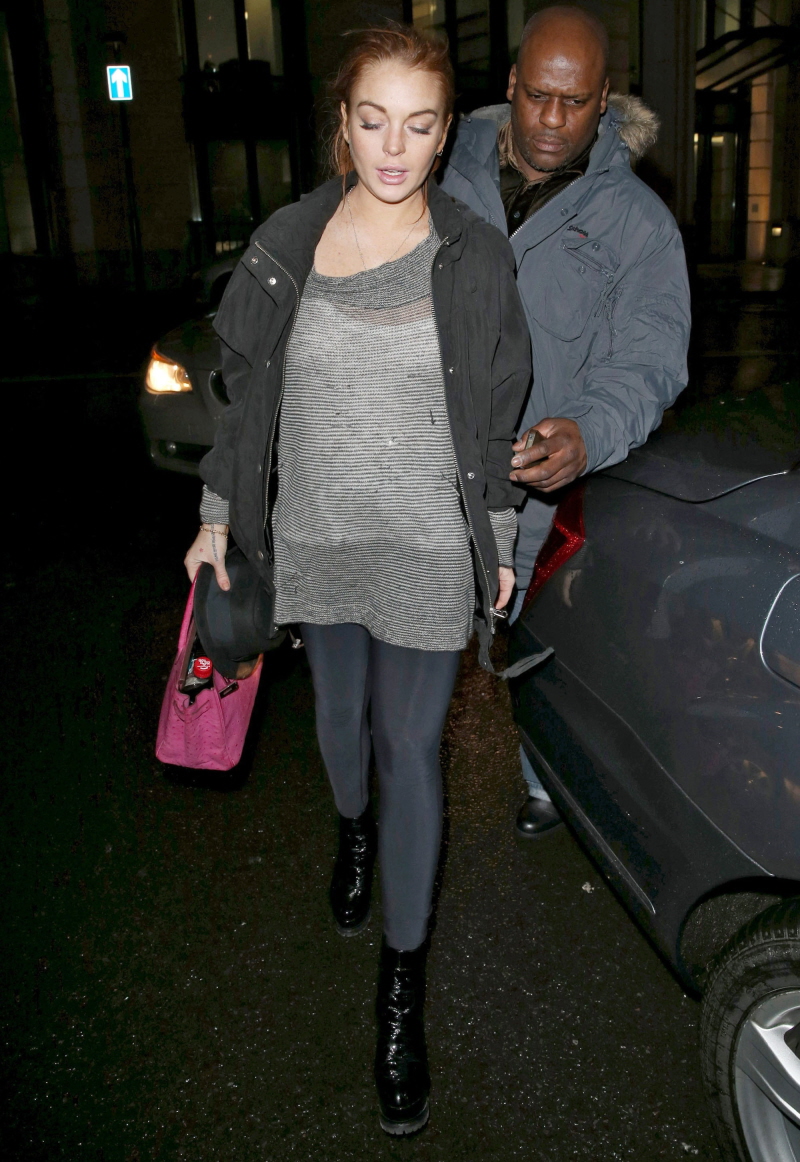 Here are some photos of Lindsay Lohan on New Year's Eve. These are not from the same batch of double-chin-tastic pics that we actually covered ON New Year's Eve, which were actually from very late on the 30th. Although Lindsay wanted us to know that she was just in London to NOT party for NYE, she definitely went out earlier in the evening, and she returned to the Dorchester looking a little worse for wear. Radar says Lindsay looked "bloated and bedraggled" in these pics, but… I don't know? She just looks like she always looks these days. Somewhat crackie, but not as crazy-crackie as she sometimes looks.
Lindsay tweeted a special NYE message to her fans too: "I feel very blessed to be able to spend time w/ my mom, family&very wonderful friends. Very grateful…May only good things come this year." Hahaha, "good things". She could be facing eight months in jail for probation violation, PLUS she's got to face additional charges for lying to the cops about her PCH accident in LA, PLUS she's going to face charges (probably?) for punching that woman in NYC.
I would still love to know how she's paying for this London trip. I would still love to know what her "rates" are. Wouldn't you?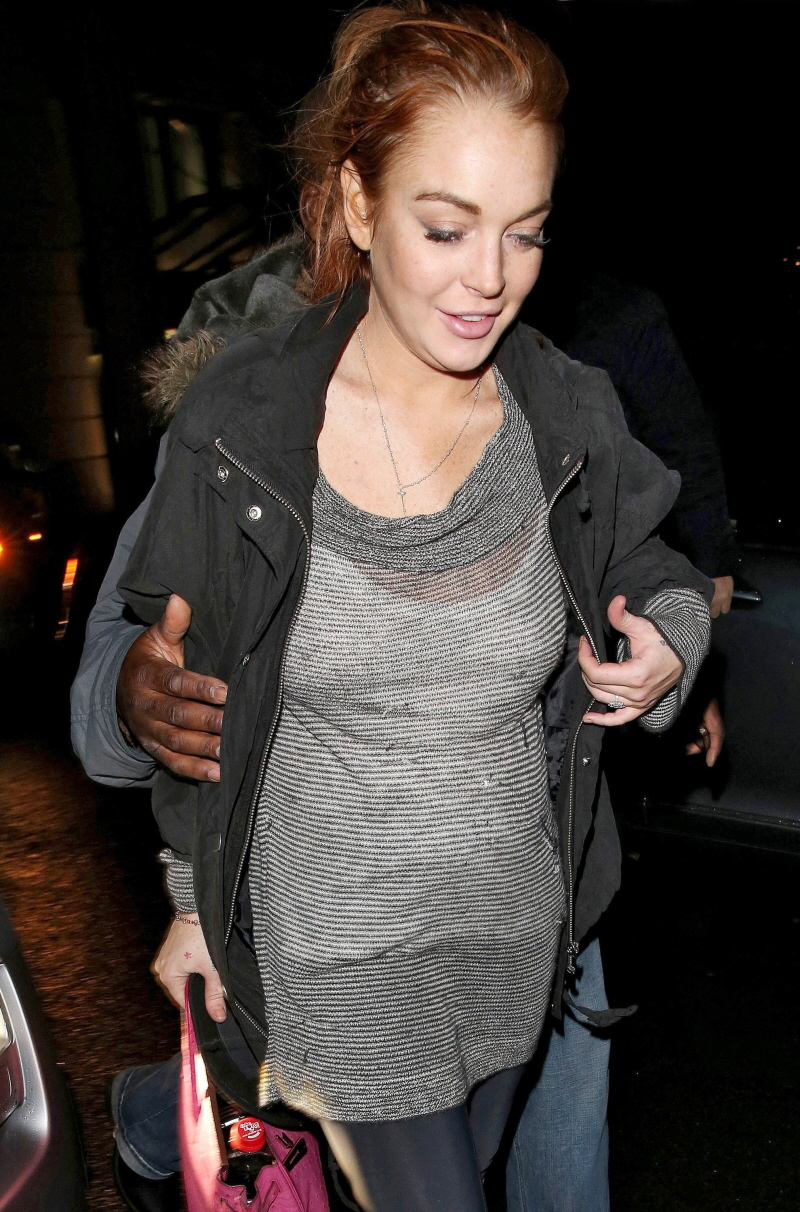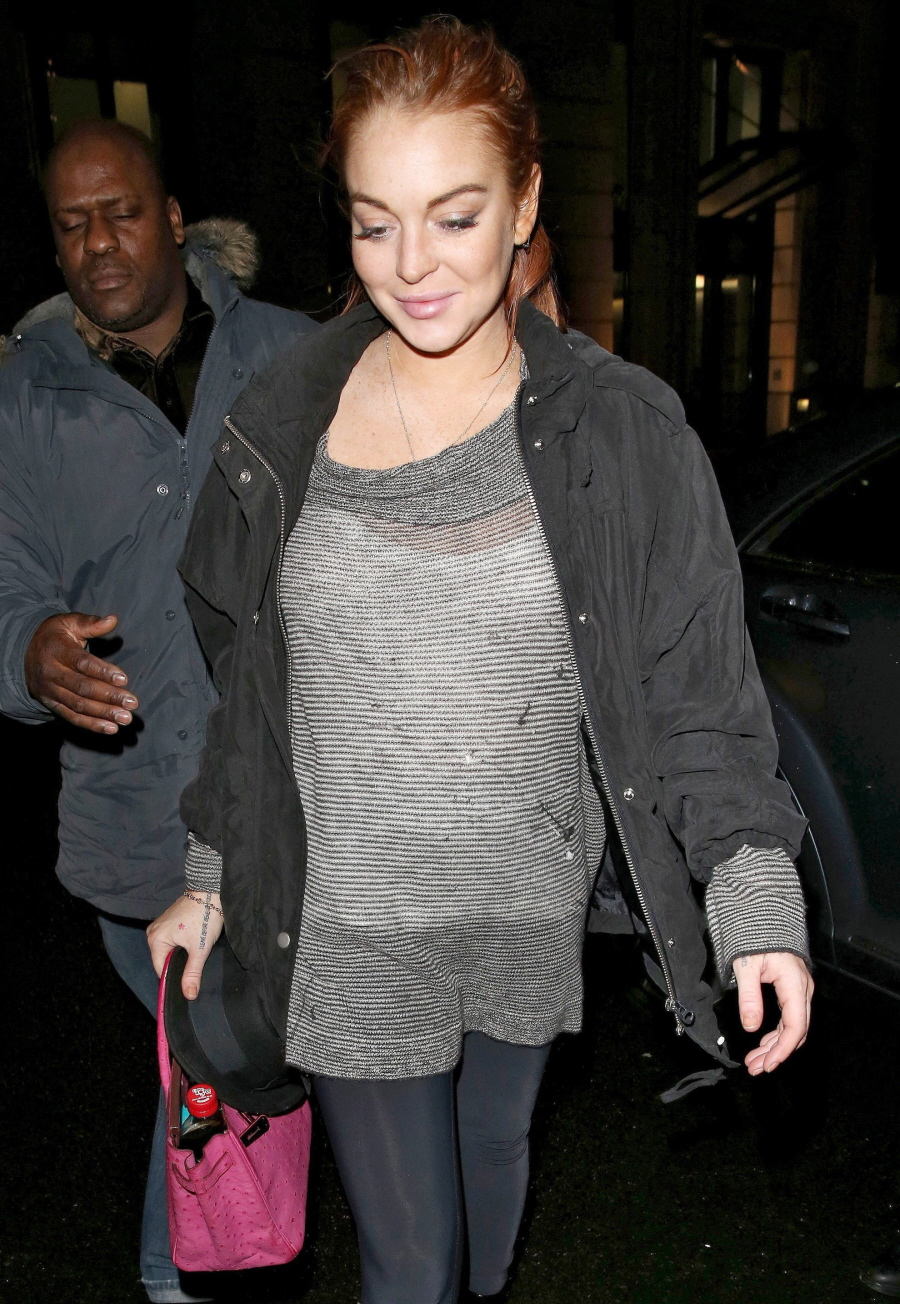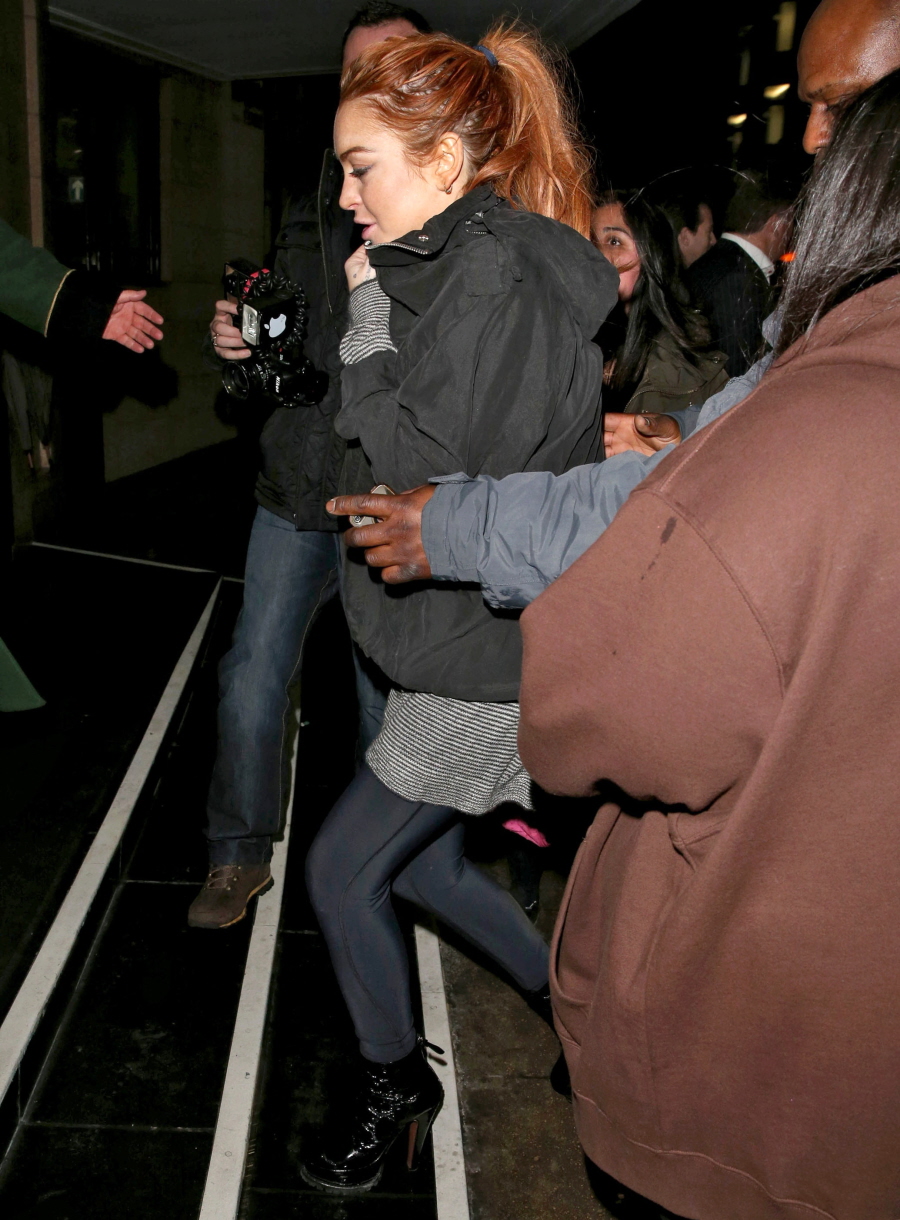 Photos courtesy of Fame/Flynet.