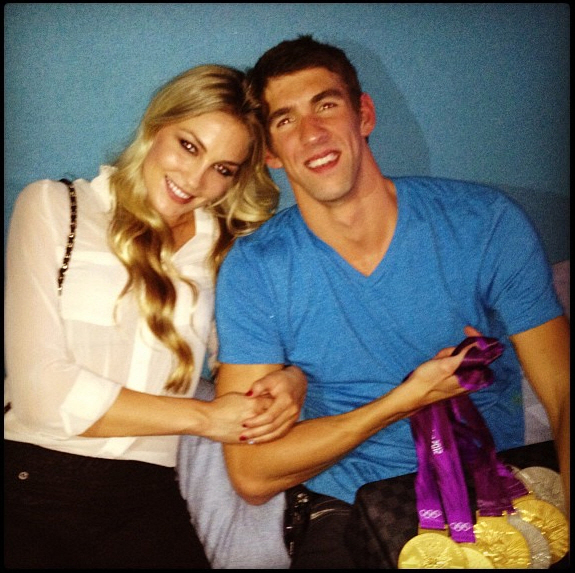 Just days after Michael Phelps competed in his last Olympic race EVER (!), every media outlet was like, "Damn, we forgot how much we like this dude, I wonder what he's up to other than swimming?" Thus, Phelps got caught up in the brief post-Olympic storm where Olympic athletes get the full-on celebrity/gossip treatment. Unlike Ryan Lochte – who went ALL Hollywood – we soon found out that Phelps had been quietly dating a cocktail waitress/model named Megan Rossee. The girl gave me bad/weird vibes, but I can honestly say that I completely forgot about her soon after I learned who she was. And now Michael Phelps has forgotten about her too.
Michael Phelps is once again a single man. The 22-time Olympic medalist swimmer has split from his model girlfriend of nine months Megan Rossee, TMZ reports. Phelps, 27, pulled the plug on their romance when he felt that the relationship wasn't going anywhere, sources tell TMZ.

Phelps first stepped out with Los Angeles-based model Rossee, 25, in August at a London Olympic event, but the couple had officially dated since March 2012.

Though he retired from swimming after his success at the London Games, Phelps isn't going to spend 2013 just hanging around. The newly single athlete will appear on the Golf Channel's Haney Project in February.

"I have traveled the world through swimming, but really haven't had an opportunity to experience the world through my travels," Phelps — whose golf game will get some pointers from host Hank Haney — has said. "As I enter this next chapter of my life, I think I will be able to shift my competitiveness to anything I put my mind to and golf is one of the things I want to focus on."
TMZ also says that Phelps broke up with her because he wanted to see what else is out there. You know Phelps is big into the Vegas scene, right? He loves to gamble and he loves everything about Vegas. Which means that there will probably be more cocktail waitress/models in his future. Some dudes just like that. I checked Phelps' Twitter and his last tweet on New Year's Eve was "Things happen for a reason… #notme". Which seems kind of pointed and probably about Megan?
Also – guess where Michael spent NYE? In CABO! With every other celebrity. Stacy Keibler tweeted this photo of a game of Beer Pong. Keibler is his type, don't you think?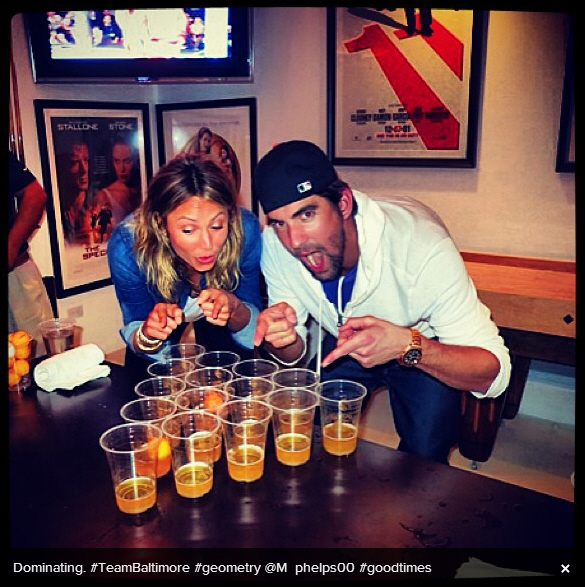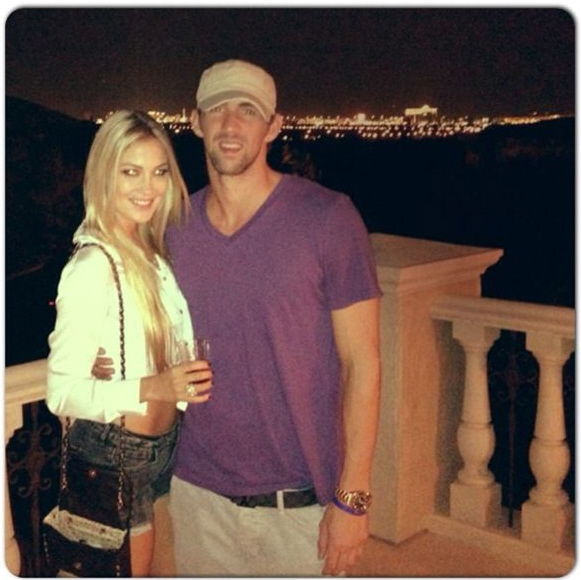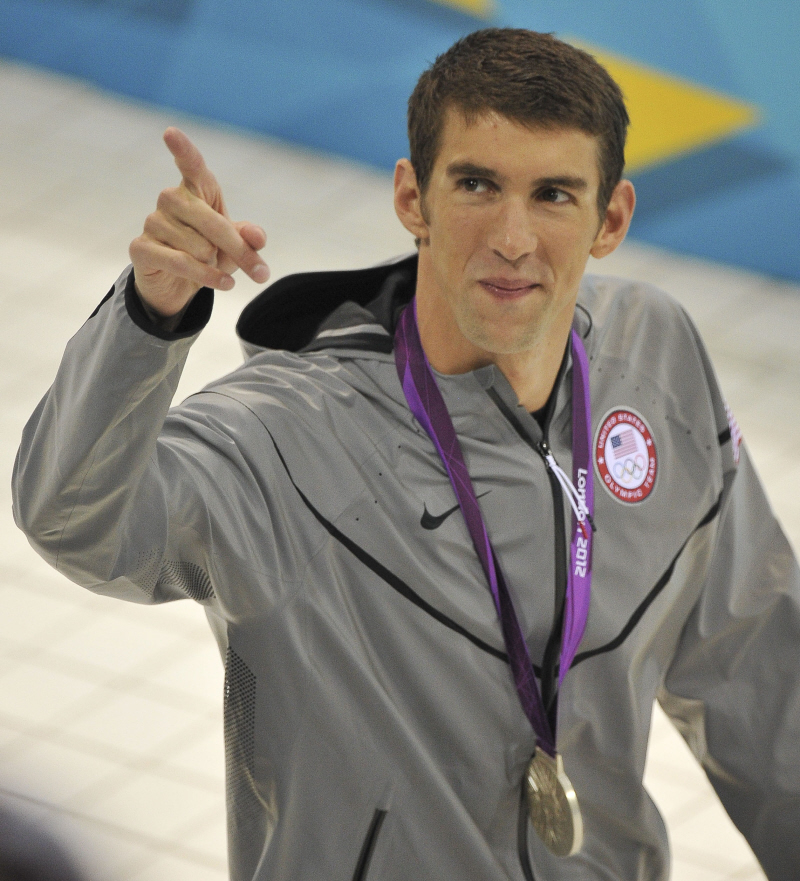 Photos courtesy of Twitter, Instagram and WENN.