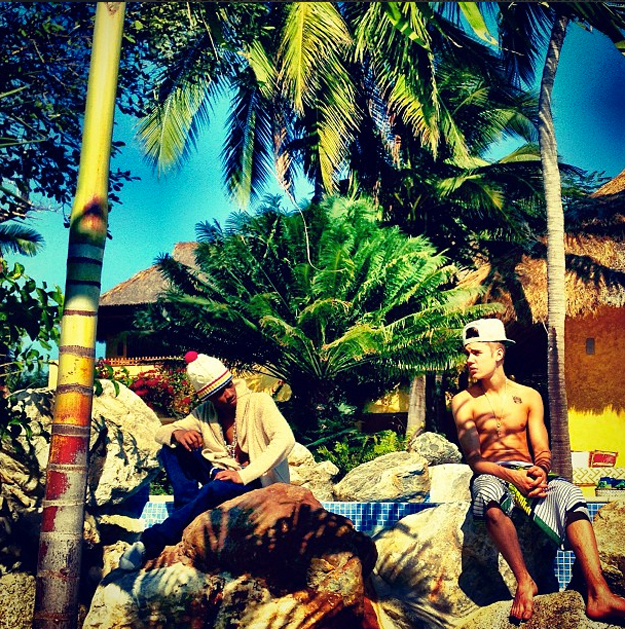 Some celebrities seem to be addicted to tattoos, and Justin Bieber is one of them. He recently showed off a new owl inking on his forearm as well as a crown tattoo on his chest (because he's such a prince). He's also got a "Believe" tattoo (because, obviously, he's the original Belieber), a Hebrew translation of "Jesus" on his ribcage, and one of Jesus wearing a crown of thorns on his leg. But before we get to Justin's latest tattoo, let's dispense with the shirtless tattoos (from his Instagram account) of him on "vacay" (on December 30) because it's best to get these things over with, right?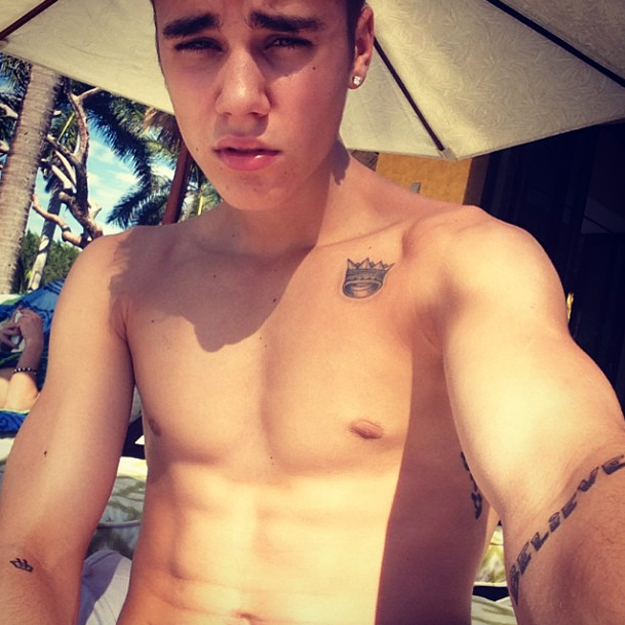 I'm wondering why these photos didn't also feature Selena Gomez because the couple was supposedly enjoying a romantic trip together in Mexico for the New Year's holiday. Ahh, young love. So fleeting and ephemeral. Now here is a glimpse of Justin's latest tattoo (which is apparently his ninth scrap of body art) of roses on his leg beneath set of praying hands.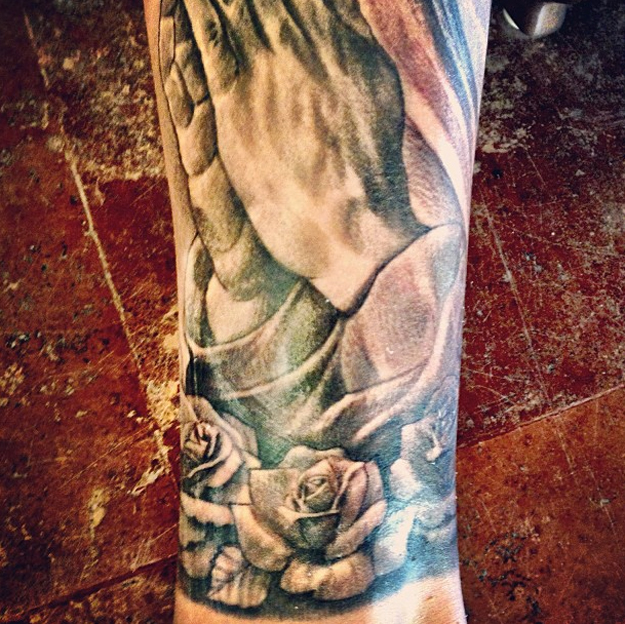 Naturally, the comments on Instagram are mostly Belibers, but one of them — "no stop hurting your beautiful body" — cracked me up. I think Justin might be loading up on tattoos in an effort to look more manly, you know? The poor kid could certainly use all the help he can get in that department. There's also speculation that Biebs may have been hitting the vodka on New Year's Eve, but I don't know if I believe that story. He seems like more of a wine cooler kind of guy.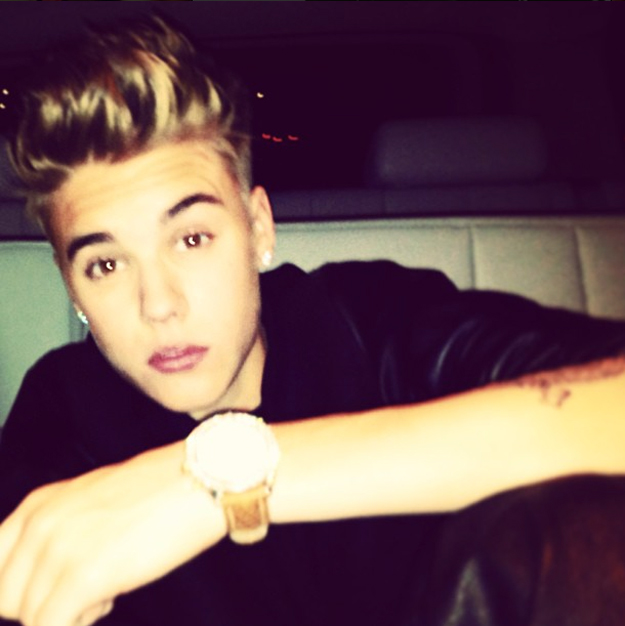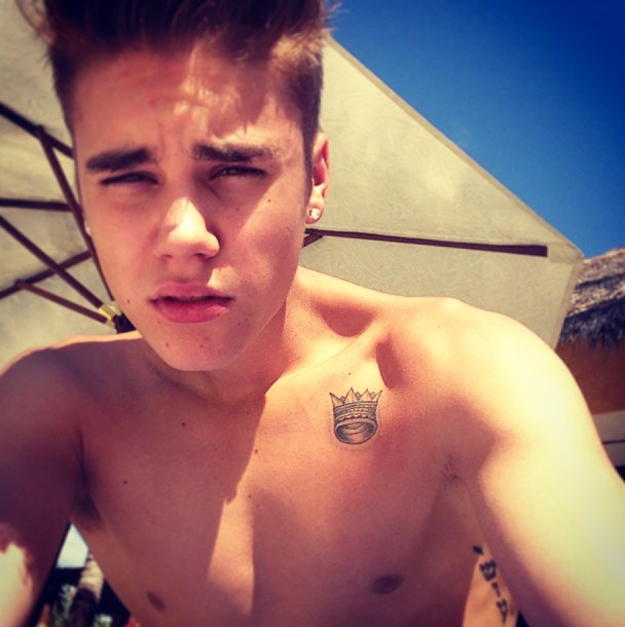 Photos courtesy of Instagram