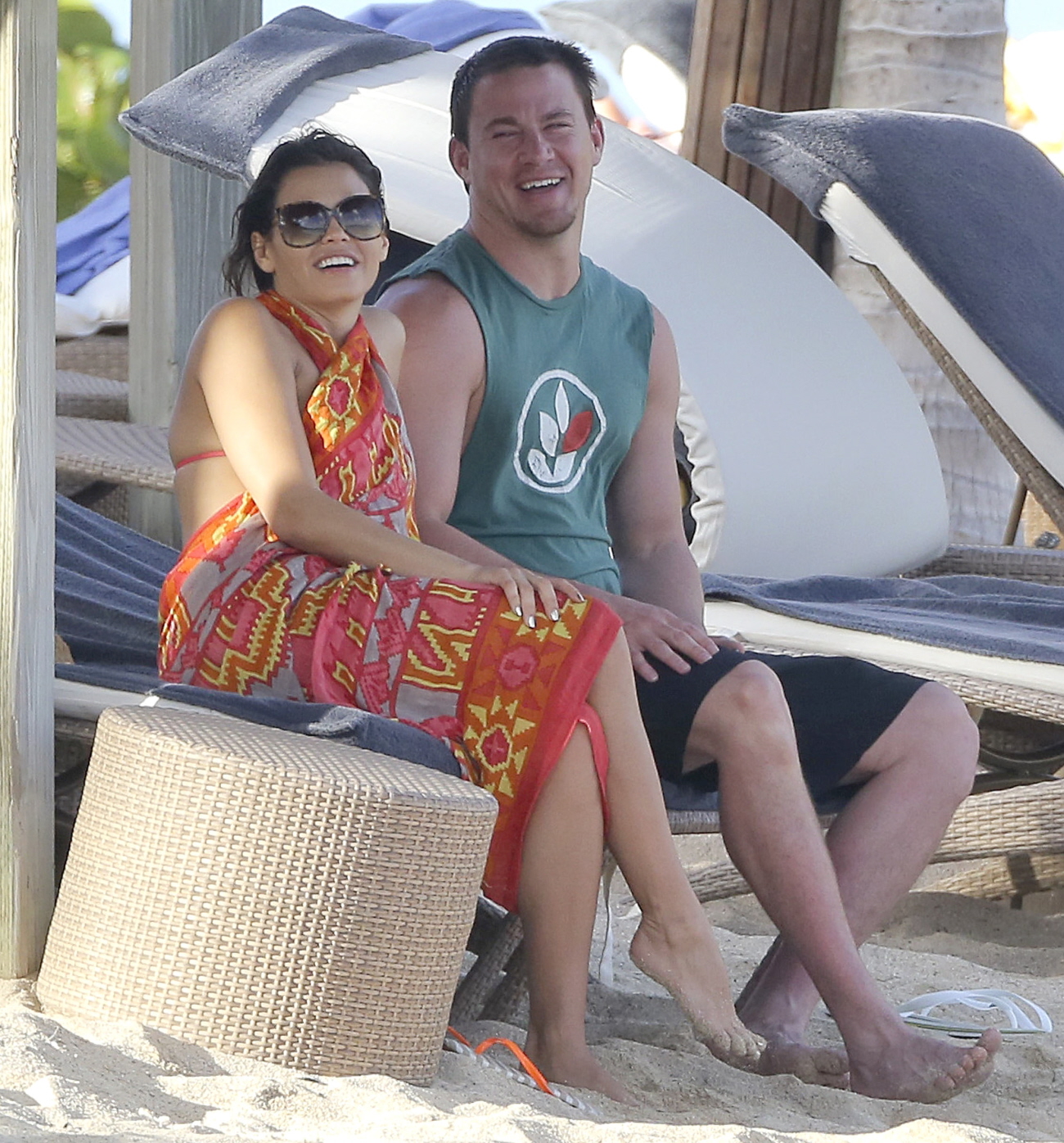 I keep forgetting that Channing Tatum and Jenna Dewan are on the same pregnancy schedule as Jessica Simpson, Kim Kardashian and Duchess Kate. To be fair to them, I think Jenna is further along than the other girls, and I'm expecting Jenna to begin the celebrity birth schedule come April/May. Anyway, I don't how many people are interested in this stuff, so this post is a way to gauge your interest level. Obviously, Channing & Jenna are better people than Kim and Kanye, but I suspect that the average reader will be more interested in Kimye's gestation than Jenna's.
So these are some nice pics of Channing and Jenna in St. Barts over the NYE holiday. They were some of the few celebrities who chose St. Barts this year, as opposed to Cabo, where every childless celebrity went. Is that the delineation point? If you're childfree, go to Cabo, and if you have kids or you're expecting, go to the Caribbean?
Anyhoodle, I do like Jenna and Channing and I'm very happy for them and their pregnancy. They've been together for years, and I feel like they're good influences on each other. Channing has talked about how Jenna has made him a much more open person, and I believe that she's the one who pushed him to have such a gay-friendly image (he's doing interviews with The Advocate and he hangs out with Elton John). As for what Channing brings to the table… well, he's a movie star now. And Jenna is the wife of a major Hollywood player, which probably suits her just fine. She can be the new Rita Wilson!
You know what else I like? That they seem so chilled out on their vacation, even when they see the paparazzo trying to get intimate photos? Channing isn't rushing over to punch anyone, Jenna's not in tears. They smile for the camera and nonchalantly pose and laugh – they both know how to play the Hollywood fame game really well. Bless them!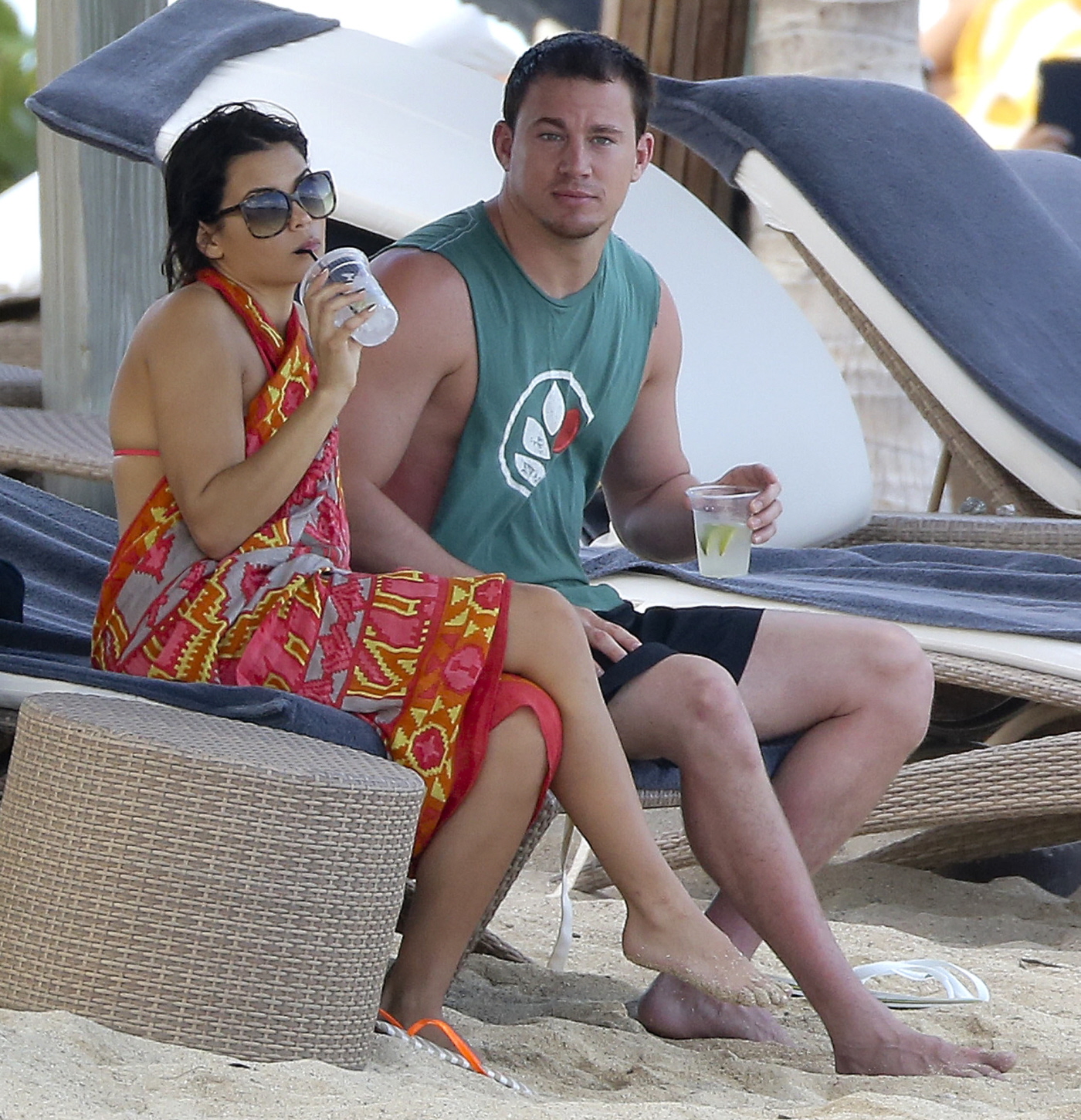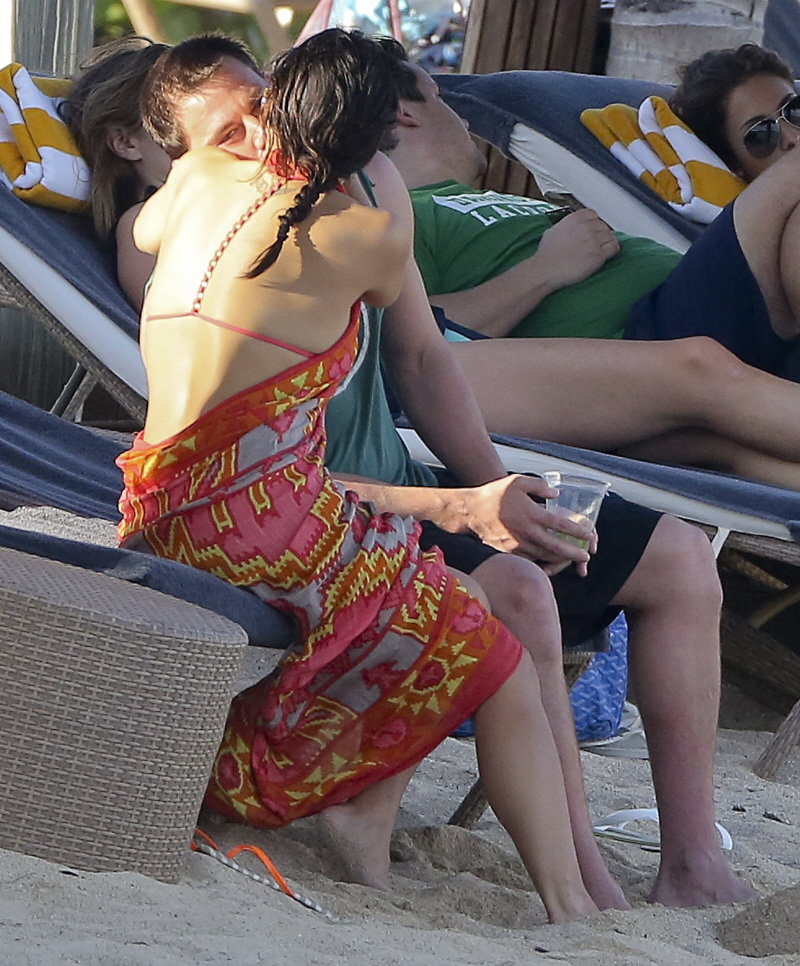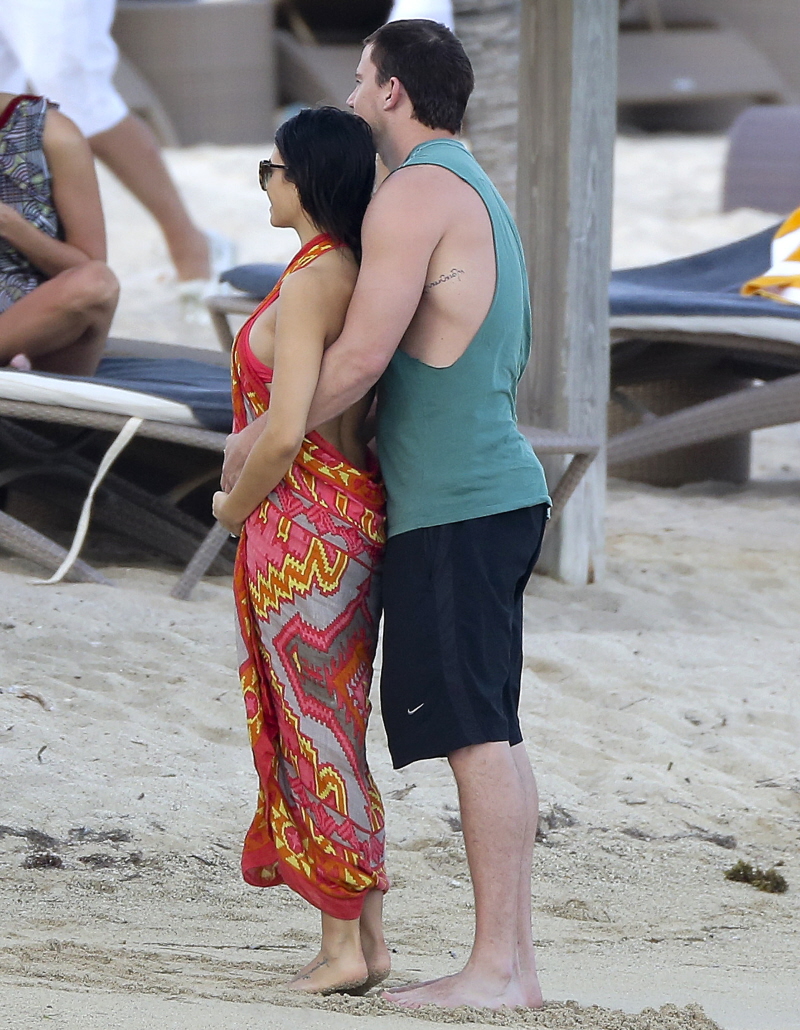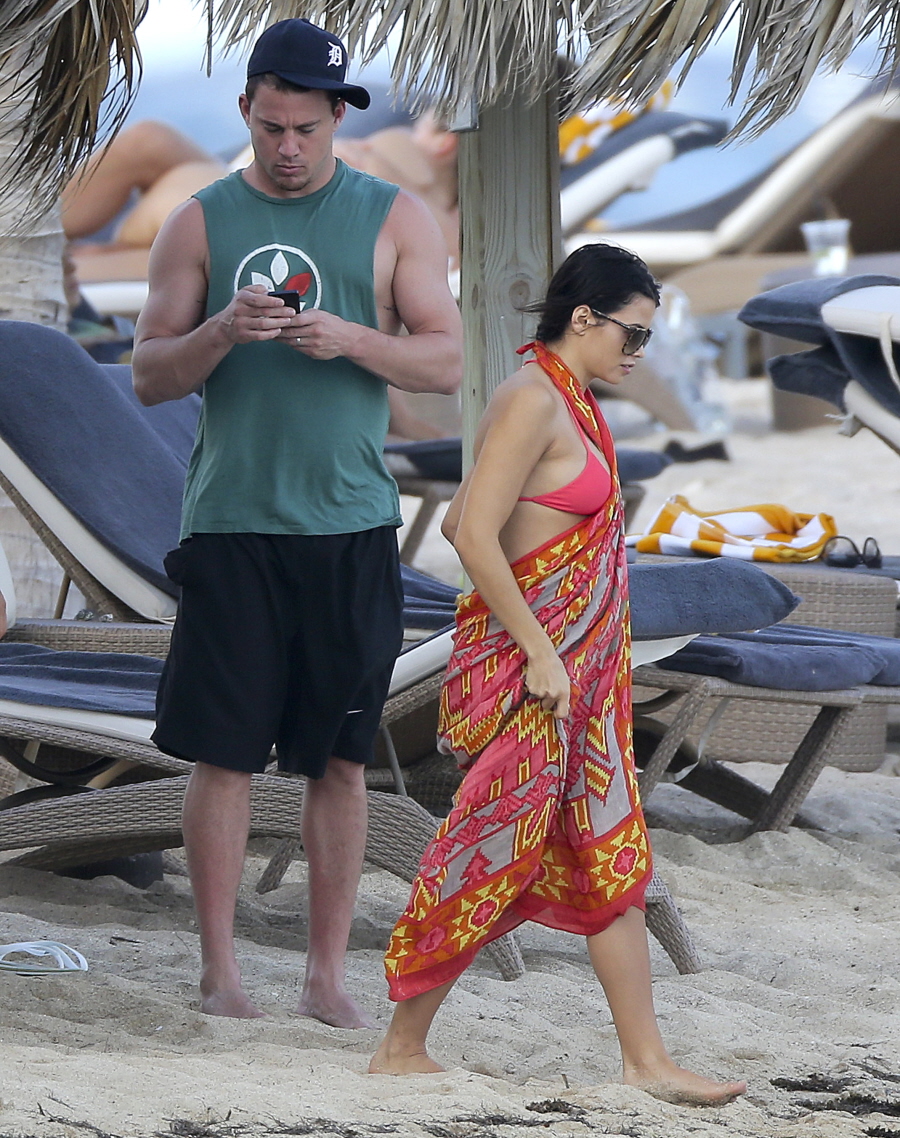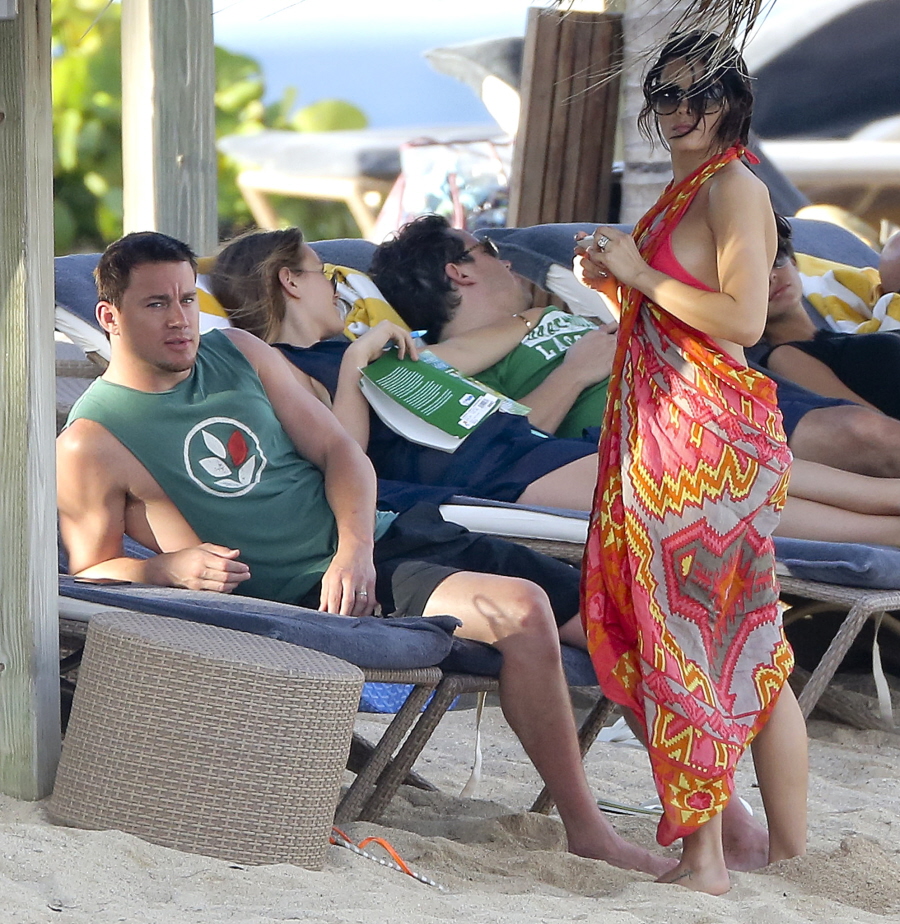 Photos courtesy of Fame/Flynet.