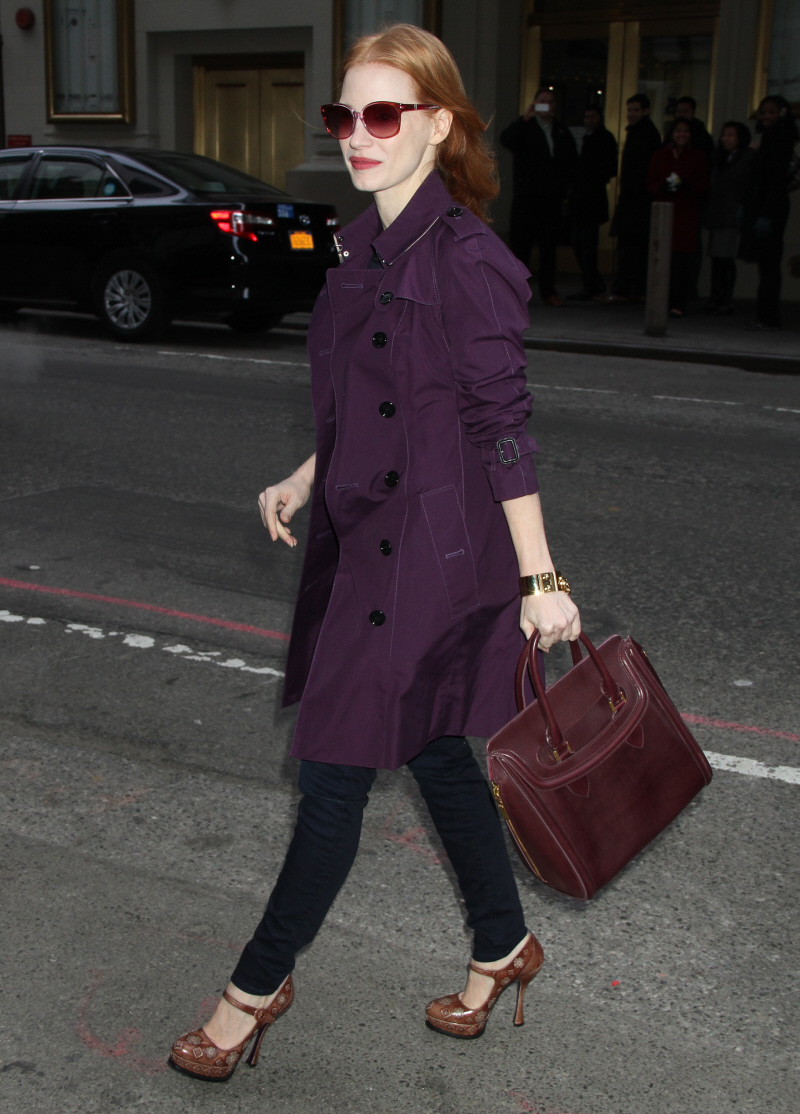 Here are some new photos of Jessica Chastain, the elegant ginger princess, entering the Walter Kerr Theater for last night's performance of The Heiress. Jessica is doing the Broadway play until February 10th – her costar is Dan Stevens (Cousin Matthew of Downton Abbey). I really just wanted to talk about these photos because A) Jessica looks really great here and B) I LOVE HER COAT. Omg. It's Burberry and I want one. I love this aubergine color. I love the fit of the coat. I love the way she's wearing it. I love this color on her specifically. I love her casual, "I'm just going into the theater, because I'm a Broadway star and a movie star" simple glamour.
You know, we've been covering Anne Hathaway's Oscar campaign endlessly, it feels like. Doesn't it seem like she's been campaigning for months? I mean, she probably HAS. Since last summer at least. And I feel like Jennifer Lawrence is doing a pretty prominent Oscar campaign too, only she's not as annoying and in-our-faces about it as Anne. Meanwhile, here's Jessica Chastain, who thus far, is barely engaging in an Oscar campaign, but I'm pretty sure she will end up getting a Best Actress Oscar nomination for Zero Dark Thirty, and that will mean she will have gotten two back-to-back Oscar nominations in two years.
So isn't it an interesting play by Jessica to spend the next month and a half in New York doing a play, instead of in LA, doing the rounds with Oscar voters? Of course, there are Oscar voters in NYC too, I'm sure there will be some quiet Oscar screenings and Jessica will shake a lot of hands, etc. But I'm enjoying how low-key her campaign is this year.
By the way, Jessica is the current face of Yves Saint Laurent's fragrance 'Manifesto', and people have noticed that she seems to be shilling YSL handbags a lot in her casual walks to the theater. But The Telegraph notes that she also has quite the designer handbag collection, with bags by Prada, Proenza Schouler, Ralph Lauren, Emilio Pucci, and Marni. I don't know whose bag she's carrying in these pics, but I love it too. I wish Jessica had this kind of fashion eye for the red carpet, don't you?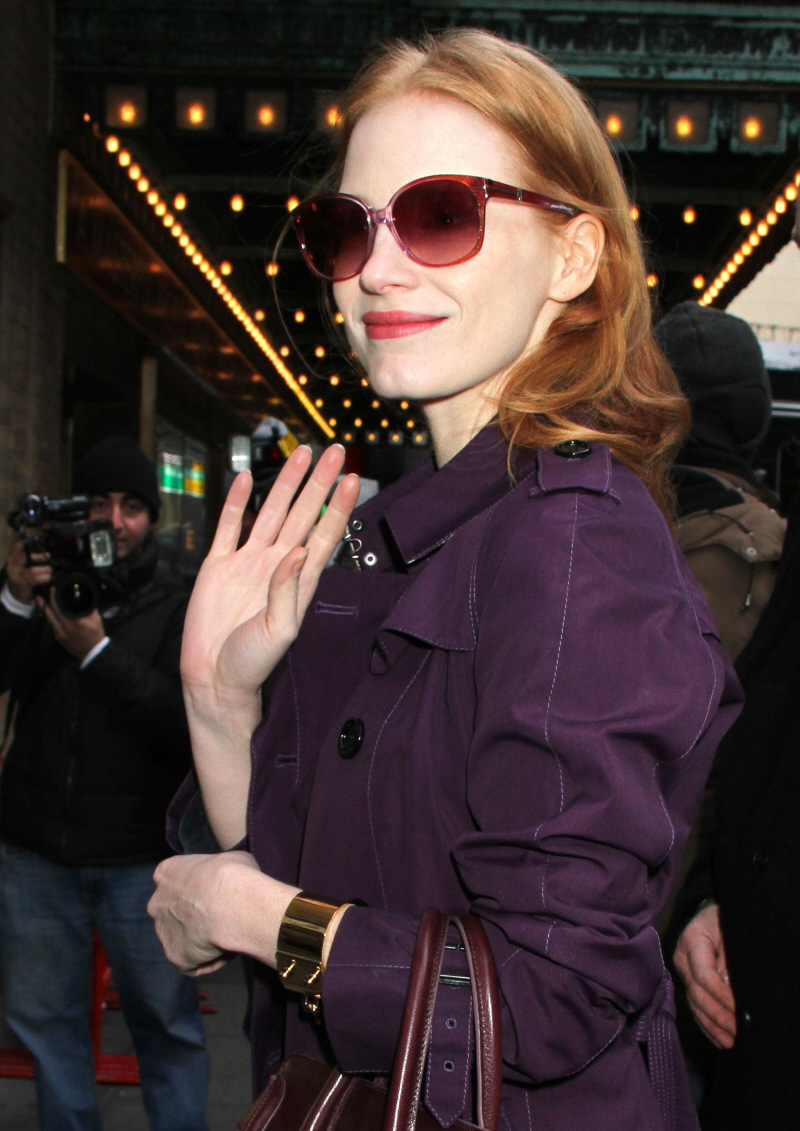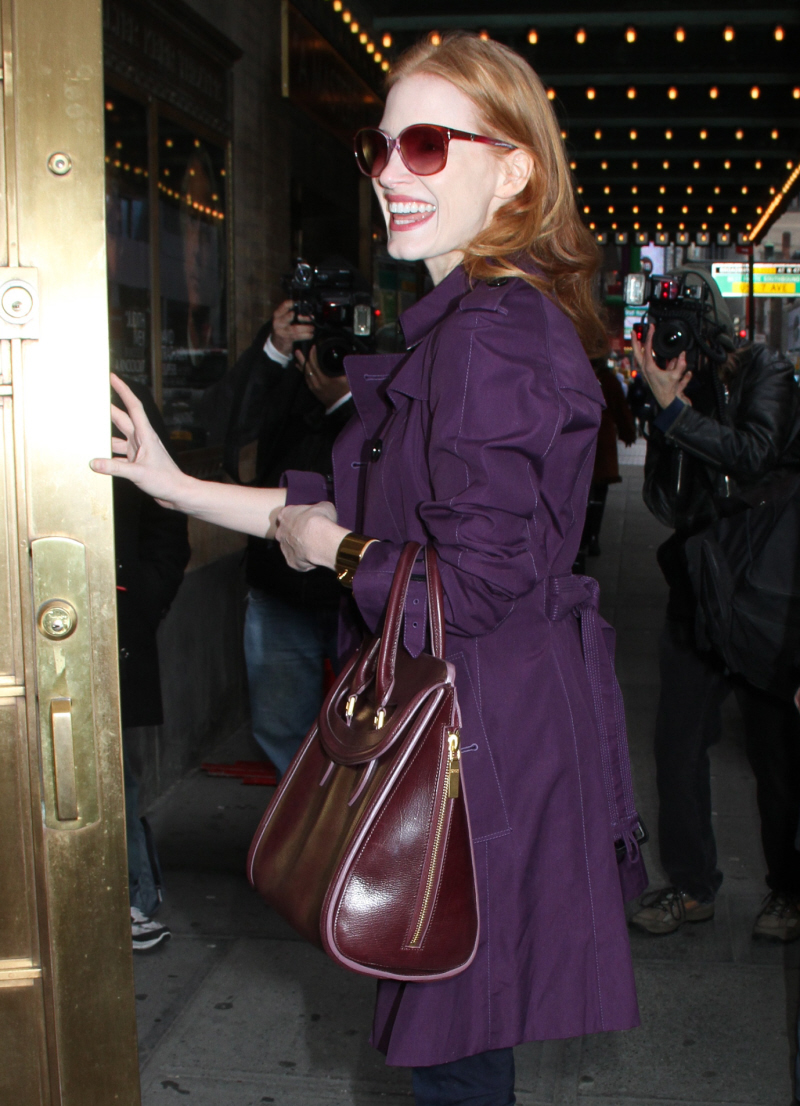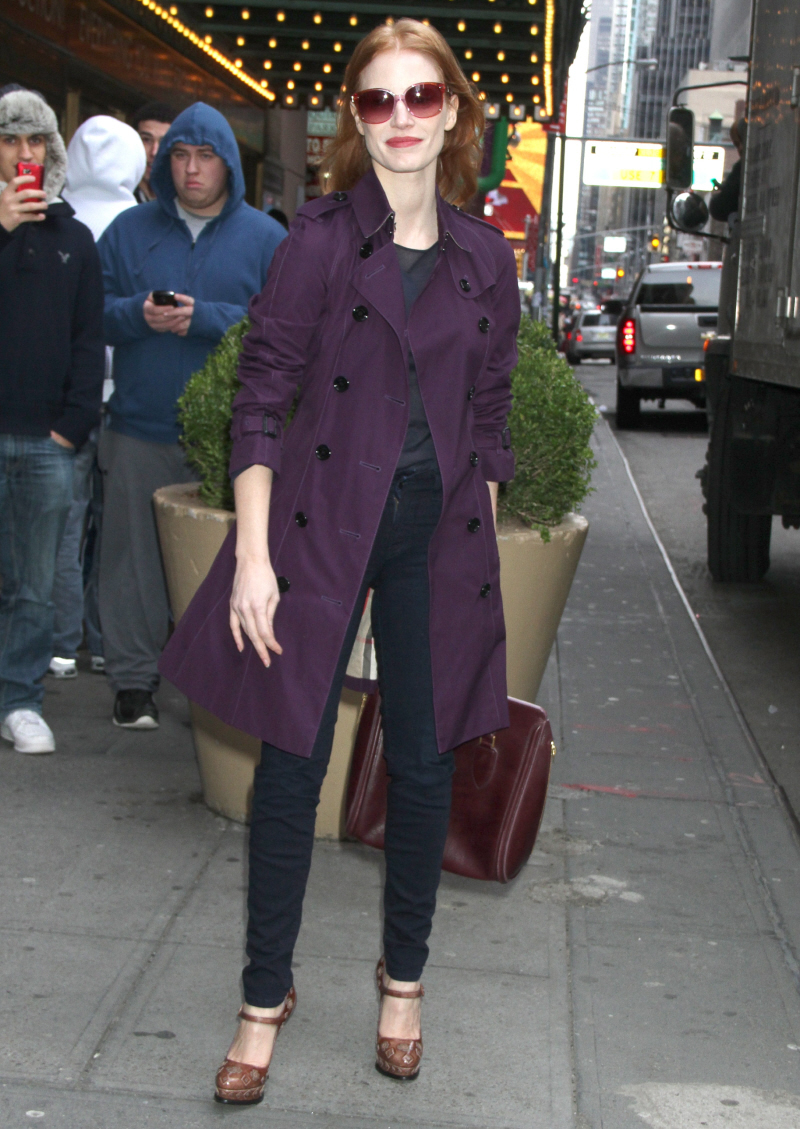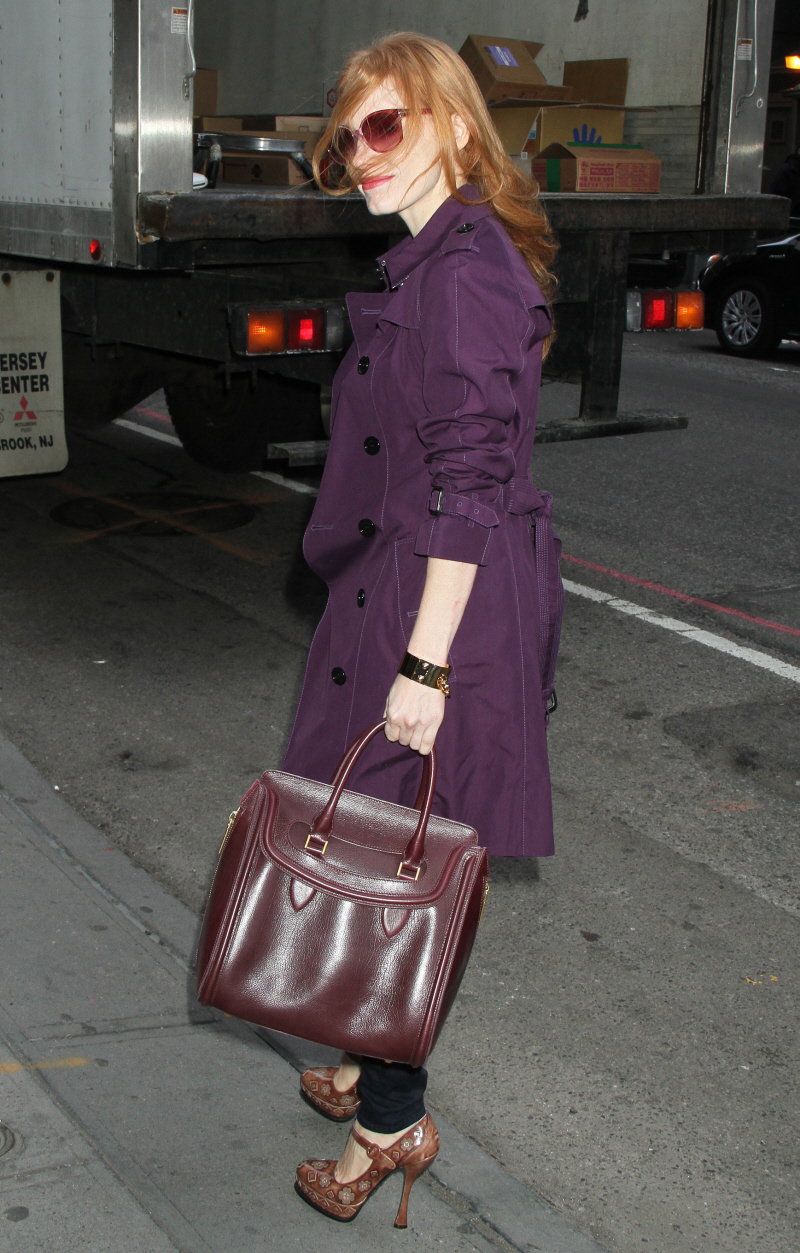 Photos courtesy of WENN.