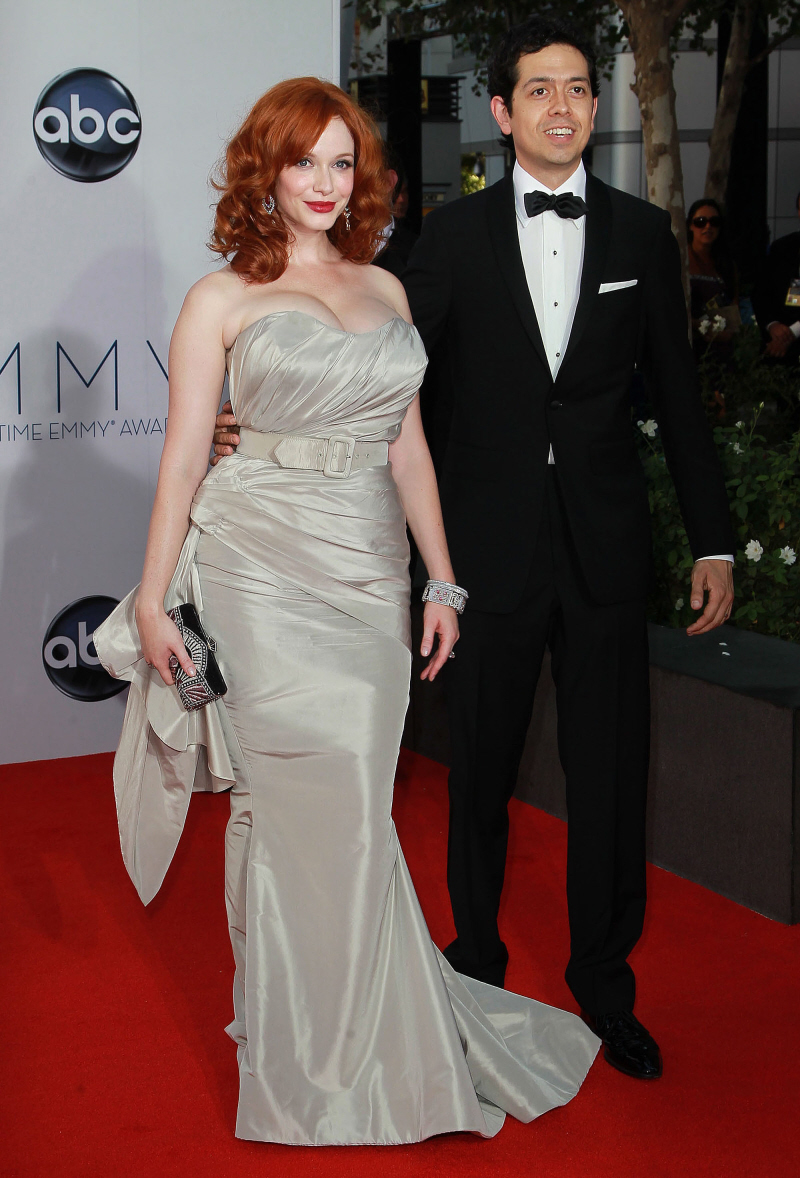 I don't mean to mimic my late father, but he had the unfortunate habit of giving people random and sometimes too-on-target nicknames, and I find myself doing the same thing too. Whenever I see Christina Hendricks and her husband, I think to myself "Titsy McGinger and The Nerd King." Because… for real. Christina is a talented actress and everything, but it's just all boobs and red hair. And her husband seems nice enough, but he also seems like a total nerd who lucked out by marrying the bombshell ginger with the amazing rack, thus ensuring his place at the top of the nerd kingdom. Anyway, weird/sad news! Star Mag (yeah) says that there might be trouble between Titsy and Nerdy.
One of TV's hottest women may soon be single. Friends of Christina Hendricks, 37, say her success has ruined her marriage to struggling actor Geoffrey Arend, 34, who recently turned up to a family-thrown couples party without her.

"It wasn't that long ago that he was the one with the promising acting career, not Christina," says a source. "Part of him resents that she has this huge gig. There aren't many men who could put up with all the attention Christina gets."
[From Star Magazine, print edition]
Well… it wouldn't surprise me either way. I noticed late last year that Christina seemed to be doing more and more events solo, and that it seemed like she and Geoffrey weren't spending as much time together (in public, at least). But… it is Star, and it's not like they even have conclusive or anecdotal proof of a "marriage on the rocks." And while Geoffrey does seem like a talented character actor, it's always going to be difficult for two actors to be together, especially when only one of them has had a career breakthrough. So, I hope this story is wrong, but I have to acknowledge that it could be true. For what it's worth, a "source" told Gossip Cop that the story is false and "They are super happy and supportive of one another…. They are very in love."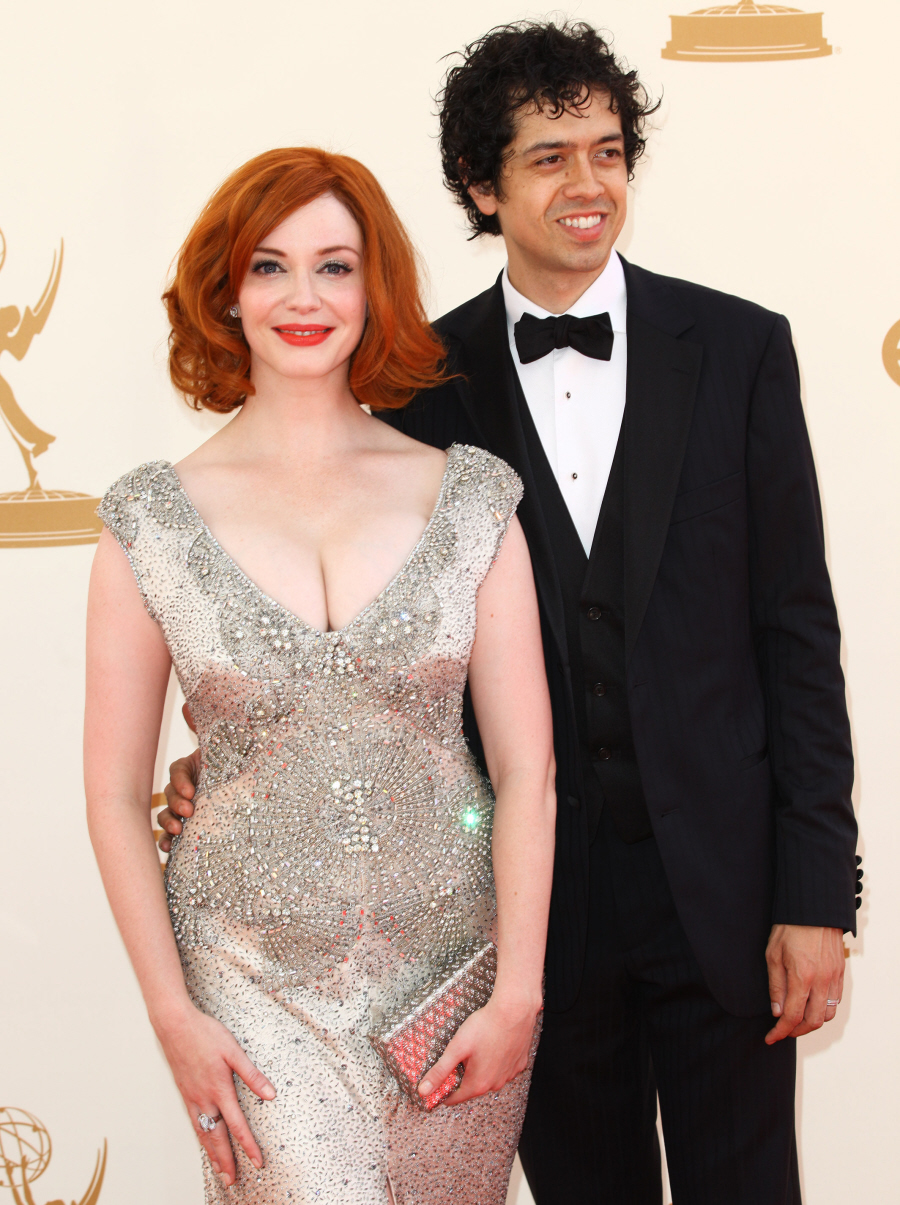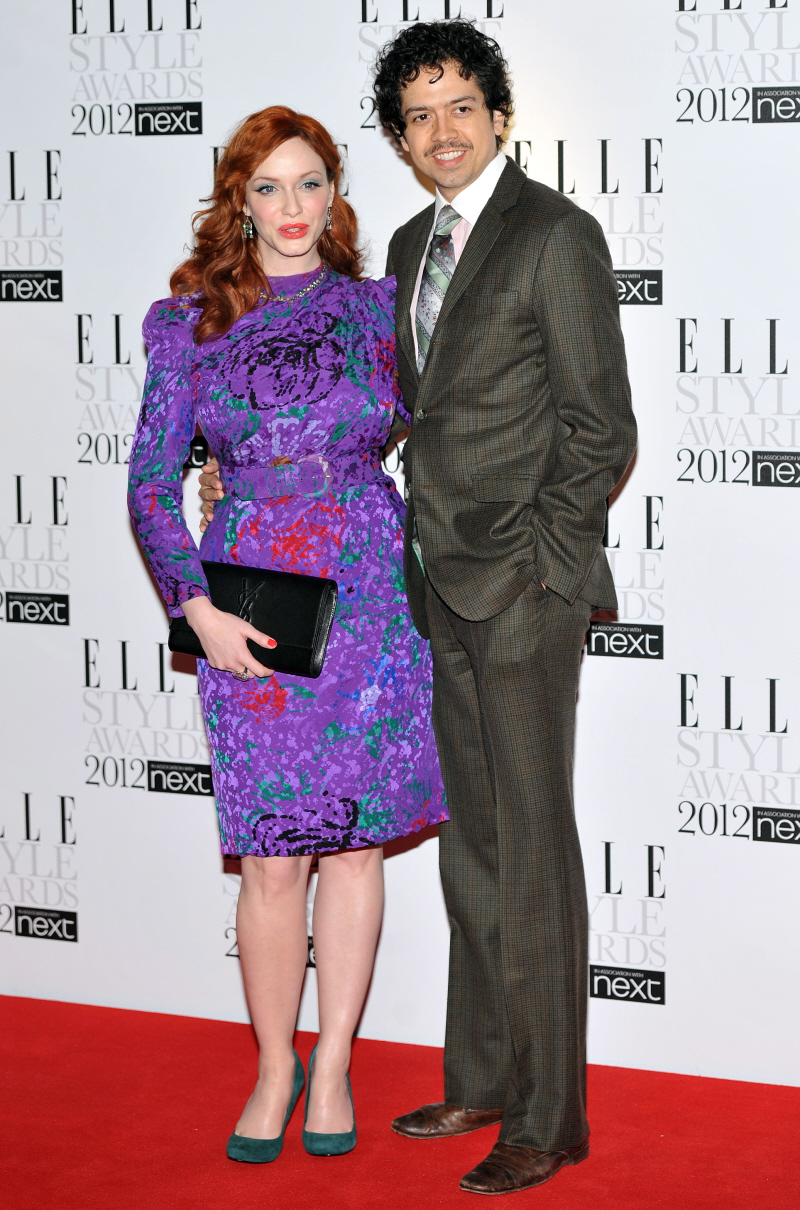 Photos courtesy of WENN.