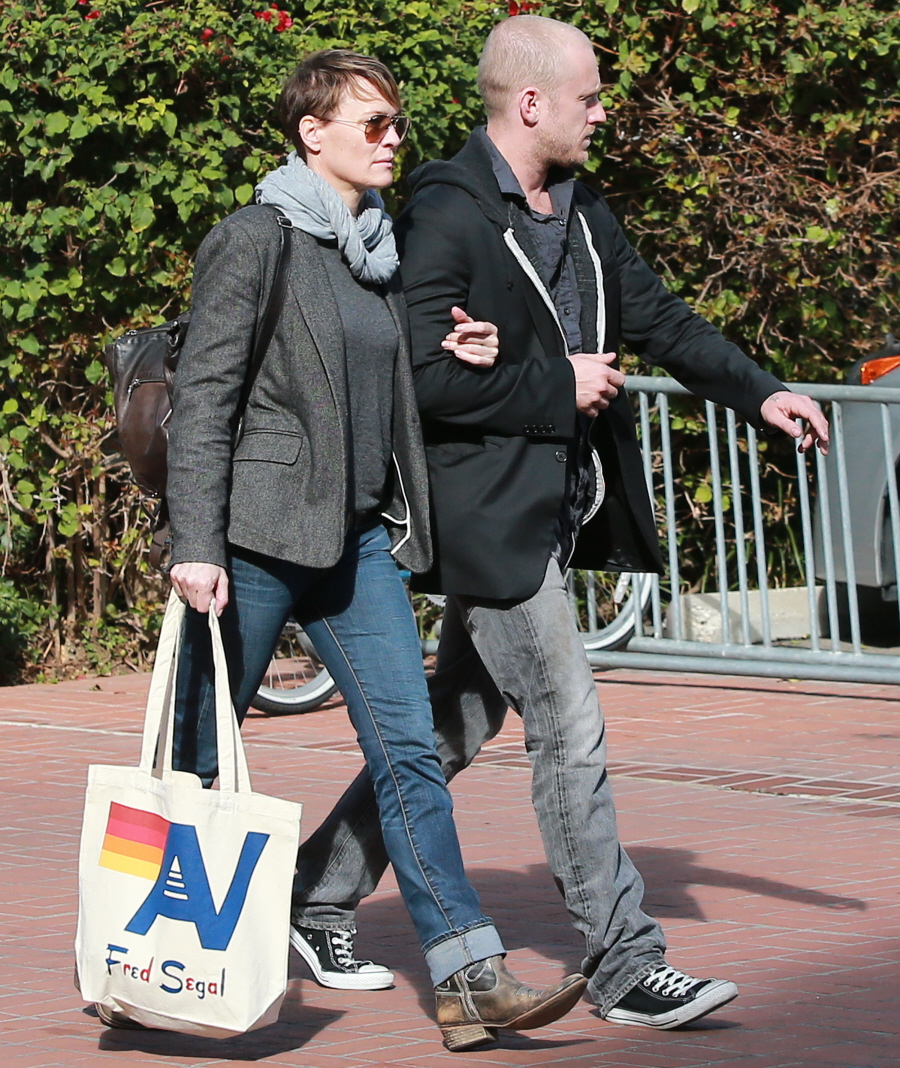 It may seem like just yesterday that Robin Wright and Ben Foster stepped out together for the first time since they'd been quietly dating for almost a year. In fact, it was just last week. Most of us were thrilled that Robin found a new man that is not only hunky but is probably a lot nicer than her douchebag ex-husband, Sean Penn. Princess Buttercup deserves the world, you know? Now a story in this week's Enquirer not only discusses Robin's new relationship and namechecks Sean's whiny, nobody-loves-me Esquire interview, but this story also claims that Robin and Ben are engaged and headed down the aisle! How exciting:
Sean Penn's long-suffering ex-wife is finally having the last laugh!

After a bumpy 14-year marriage to the mercurial star, Forrest Gump beauty Robin Wright, 46, is planning to wed hunky 32-year-old actor Ben Foster, sources say.

The couple fell for each other in 2011 while filming the gritty cop drama Rampart, and they've carried on a discreet romance since then, insiders say. "Ben proposed to Robin a few weeks ago, and they've already set a wedding date for late spring 2013," a close friend told the Enquirer.

"For the first time in ages, Robin feels happy and settled. She went through hell wiht Sean's mood swings and violent temper, and never thought she'd find love again. But Ben worships her and gets along great with her kids.

While raising [she and Penn's] children, The Princess Bride star turned down numerious roles and graciously endured Penn's reported womanizing and frat-boy antics.

Meanwhile, her whiny ex complained in a recent interview: "There is no shame in my saying we all want to be loved by someone. As I look back over my life in romance, I don't feel I've ever had that."

The source added: "Sean threw away his marriage to Robin, and now he's crying about how he hasn't been loved. Robin feels as if the tables have finally turned. She's grateful to be movin on with her life."
[From Enquirer, print edition, January 14, 2012]
I hope this story is true, and I hope that Sean hears about it and starts crying into his beer because he ignored the best thing he ever had in favor of shagging supermodels and the like. Robin put up with a lot over the course of her marriage to Sean, so it must be amazing to be treated well by Ben. Or so I assume that Ben treats her well if she's really planning on heading down the aisle so relatively soon after extricating herself from the Whiny One. Look, Robin and Ben even walk in step with each other.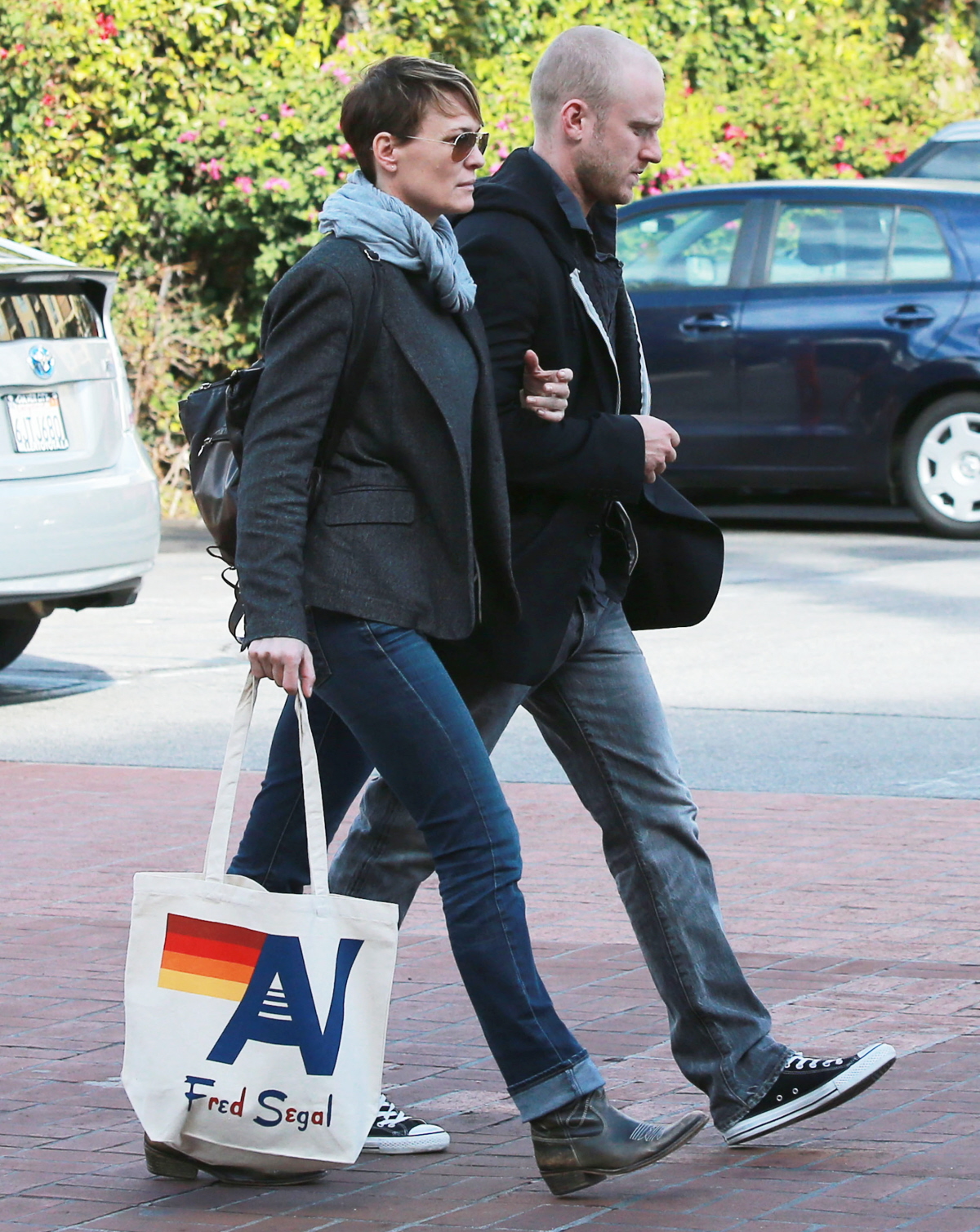 Photos courtesy of Fame/Flynet