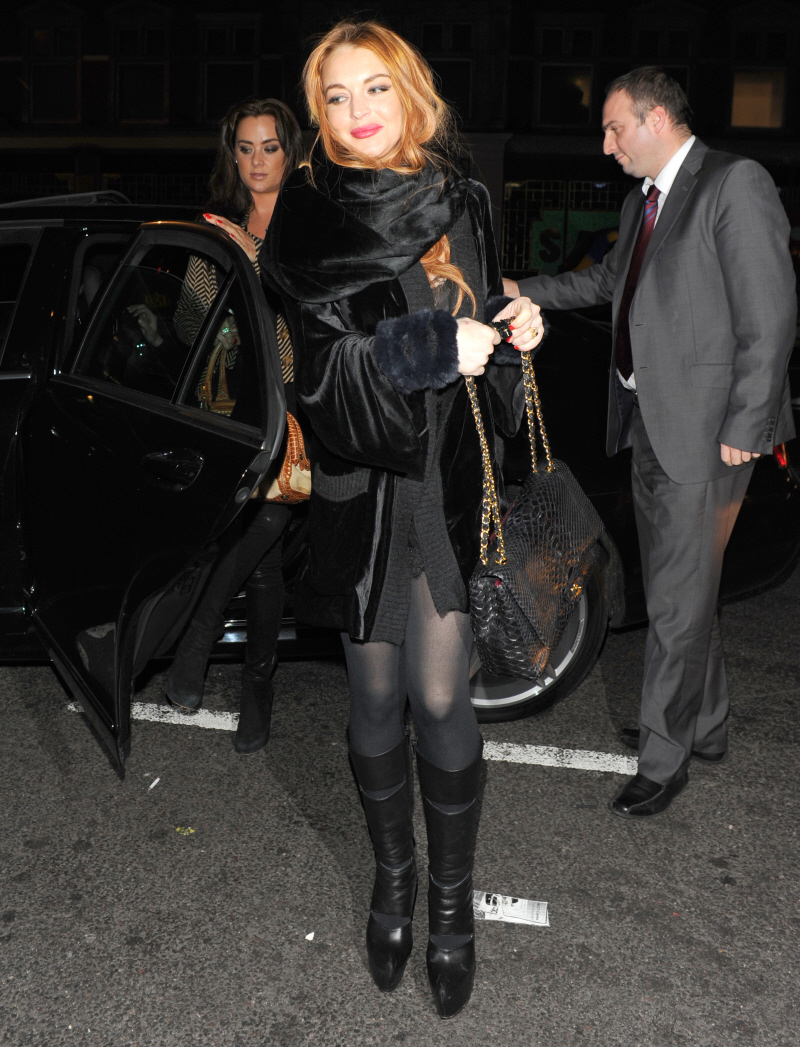 Here are some photos of Lindsay Lohan late Friday night and early Saturday morning, coming and going from The Dorchester and some London clubs and restaurants. Look at that smile. That smile says to me, "Hahaha, I'm so clever! I made $100K just to show up at a private party on NYE, that makes me awesome!" Like… she's proud of being a de facto international call girl. And I seriously don't understand what she's still doing in London? Unless she's being "paid" for more than just a few hours of party-appearances on NYE, am I right?
Anyway, both TMZ and Radar noted her very, very late night Friday/Saturday. Apparently, she was partying until 5 am on Saturday morning, after a very long night of dinner at China Tang, then a "private party" at the Mandarin Oriental Hotel, then she and her friends went to an after-hours club called Base. She was at Base from 2 am to 5 am. Honest question: do you think she's just so excited to have her "call girl money" (cash only!) in her hot little crack hands that she's hellbent on spending it all IN London, or is her rich Bahraini benefactor footing all of her bills while she's in town?
Lindsay is due back in NYC tomorrow, Monday. She has to appear in court to answer something called a "desk appearance" – which might just be a formal reading of the charges and a plea of not guilty, I guess. And that's when the court date will be set for her trial. Hahaha. Her next LA court date will be on January 15th – that's when she'll be sentenced for violating her California probation. Party like a crackie until then, Linds.
Last thing – some sites are making a big deal about a "yellow bruise" on Lindsay's forearm – I'm including a photo of the bruise (I think). It looks like run-of-the-mill discoloration, but maybe it's an old bruise, God knows. The girl bruises like a cracked-out, accident-prone peach.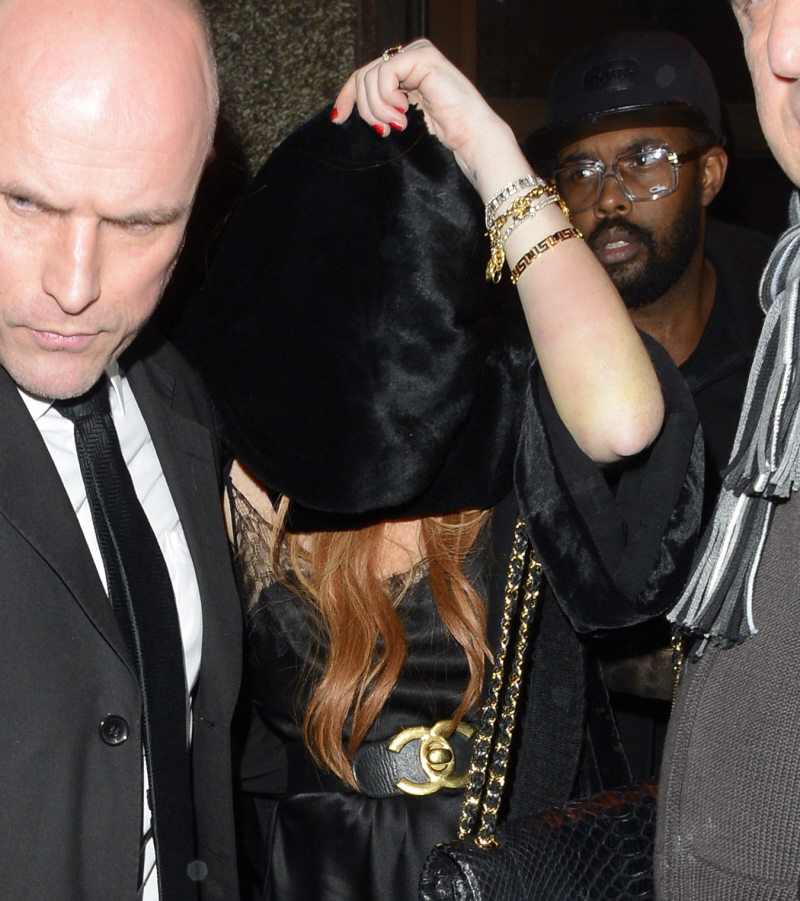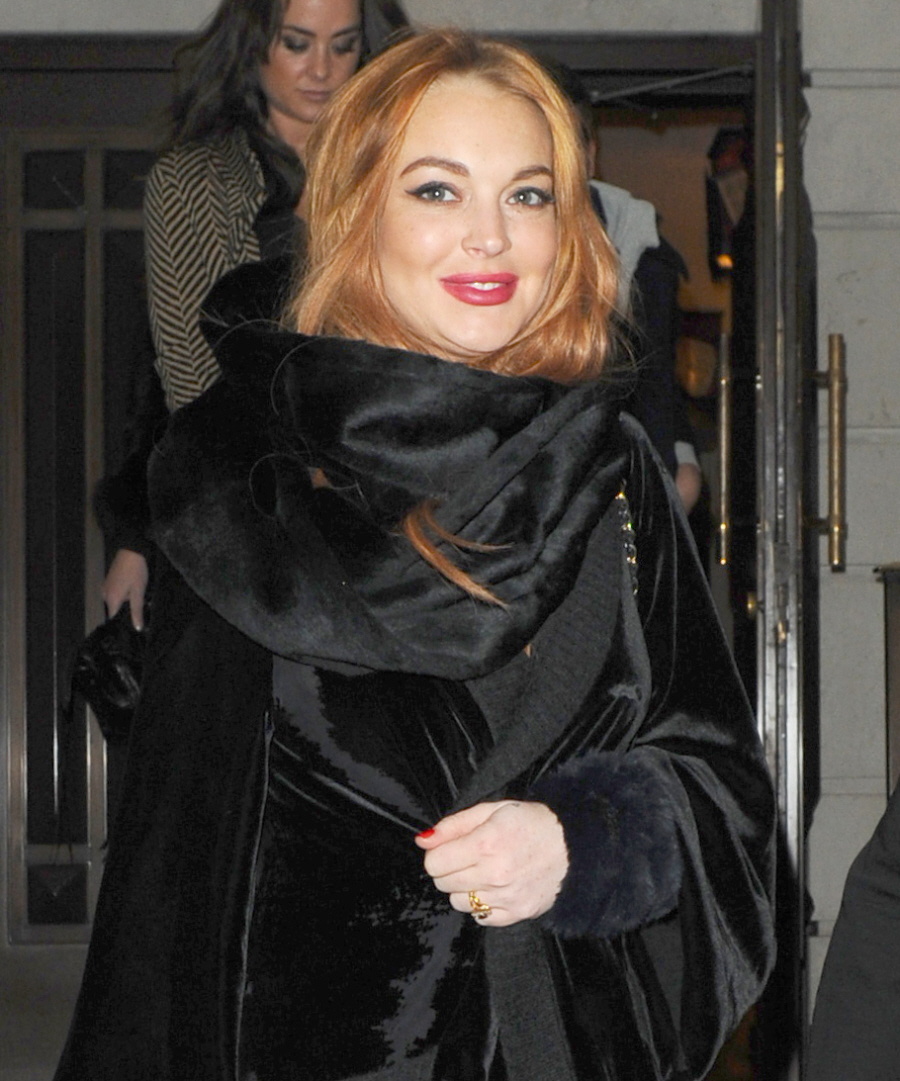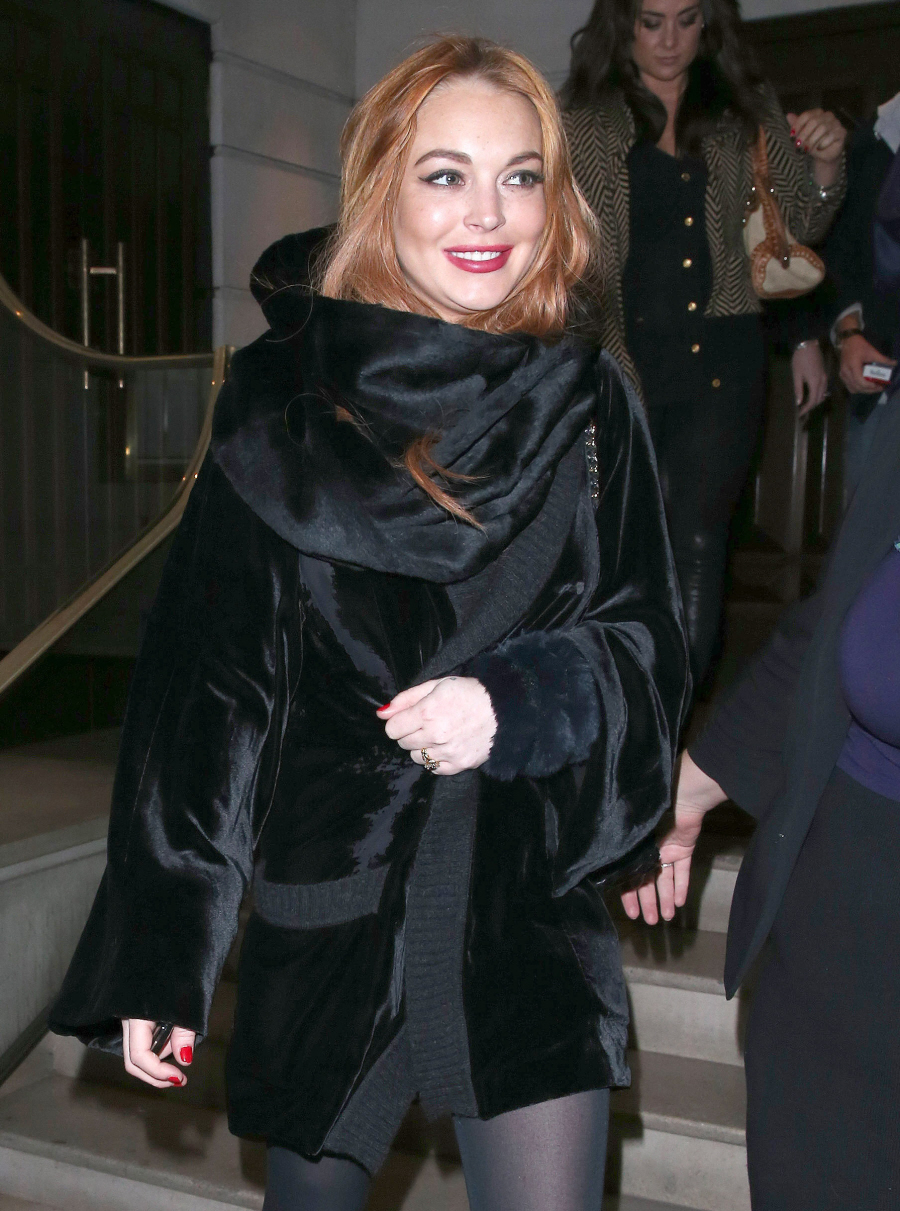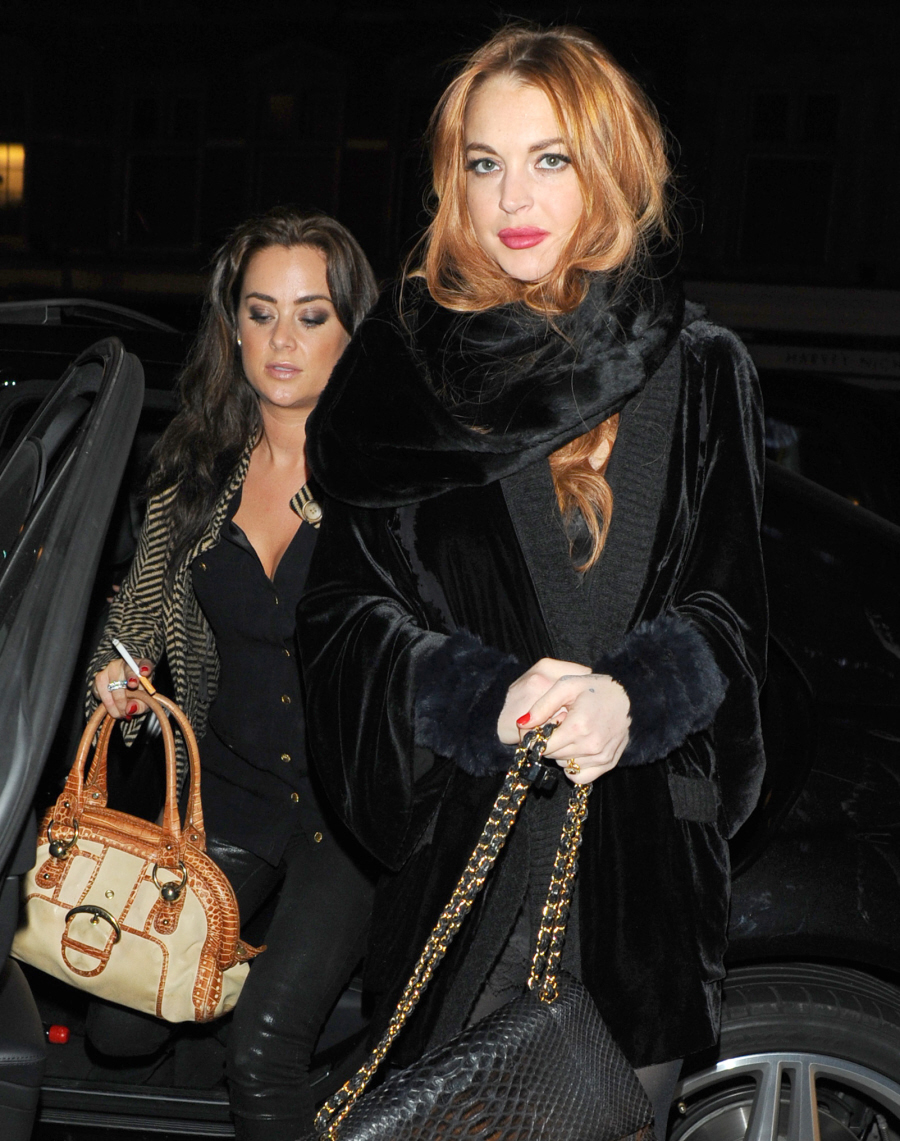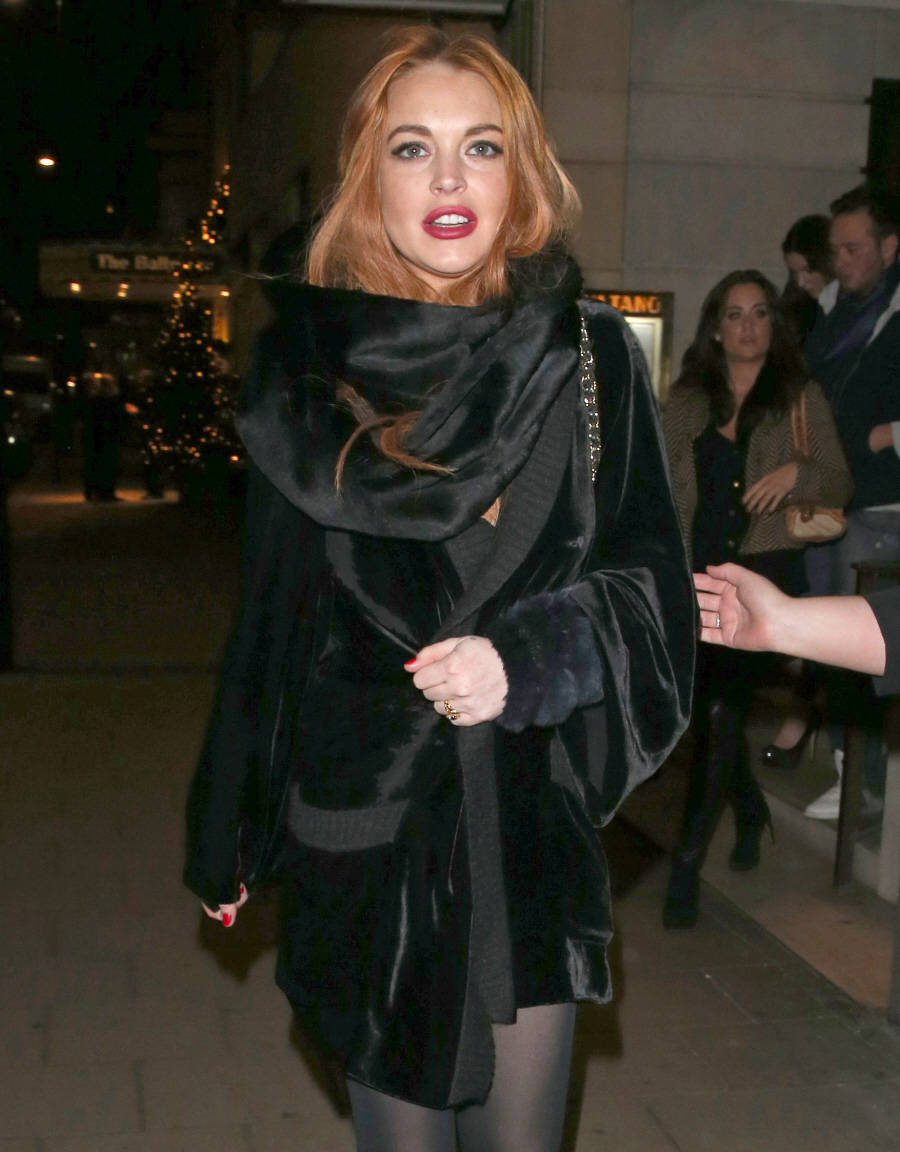 Photos courtesy of WENN.