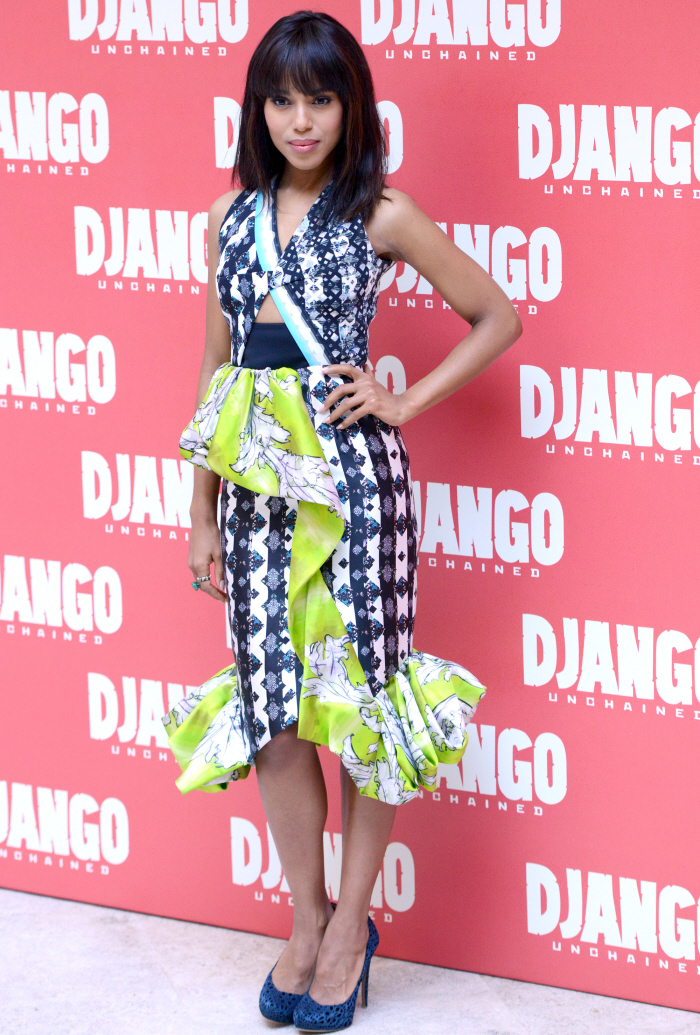 These are some photos from 'Django Unchained' premiere and photocall in Rome. The cast (minus Leonardo DiCaprio) all flew to Rome late last week to kick off the European promotion for their film, which is causing controversy wherever it goes. The UK premiere is scheduled for Thursday night, which is the same night as the Critics Choice Awards, where the film is nominated for Best Picture and Quentin Tarantino is nominated for Screenplay. I imagine that Django will lose every award it's up for throughout the award season, just because… it's QT. It's violent, it's profane, it's obscene and it's about some really dark, disturbing stuff (slavery). But that doesn't mean QT and the cast can't have some fun while they're promoting it, right?
Which brings me to Kerry Washington. Many of you have always loved her, and yes, I think she's incredibly talented, and she's an interesting actress/fashion girl to watch. I've just never been one of her big fan-girls or anything, but I do like her. So what's the groupthink on Kerry's style? You can tell that she loves fashion and she loves to experiment, but I'm not sure she's showing off the best pieces during this promotional tour. She wore this absolutely bizarre Peter Pilotto Spring 2013 dress to the photocall (the blue and white dress with the acid-green dust ruffle), and a white cutout dress for the premiere. The Pilotto dress is just… wrong. Like, I can't even believe that anyone thought it was a good idea to MAKE that dress, and then Kerry's stylist came in and was like, "YES, that is the dress." The white dress is okay, though. I'm not a huge fan of cutouts, but it's okay. As for her bangs… I actually don't hate them. Hopefully they're temporary.
I'm including some photos of the other Django people too – I haven't been paying that much attention to what QT looks like recently, but he's really gained a lot of weight, hasn't he?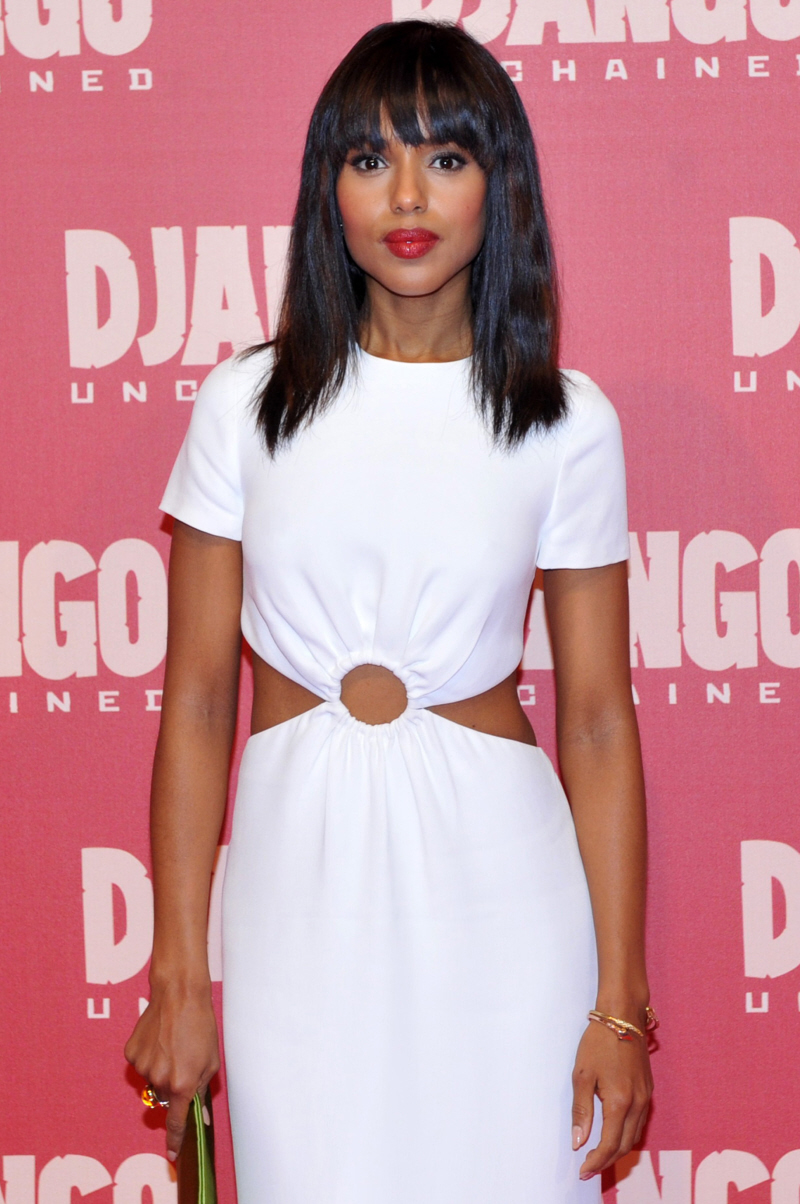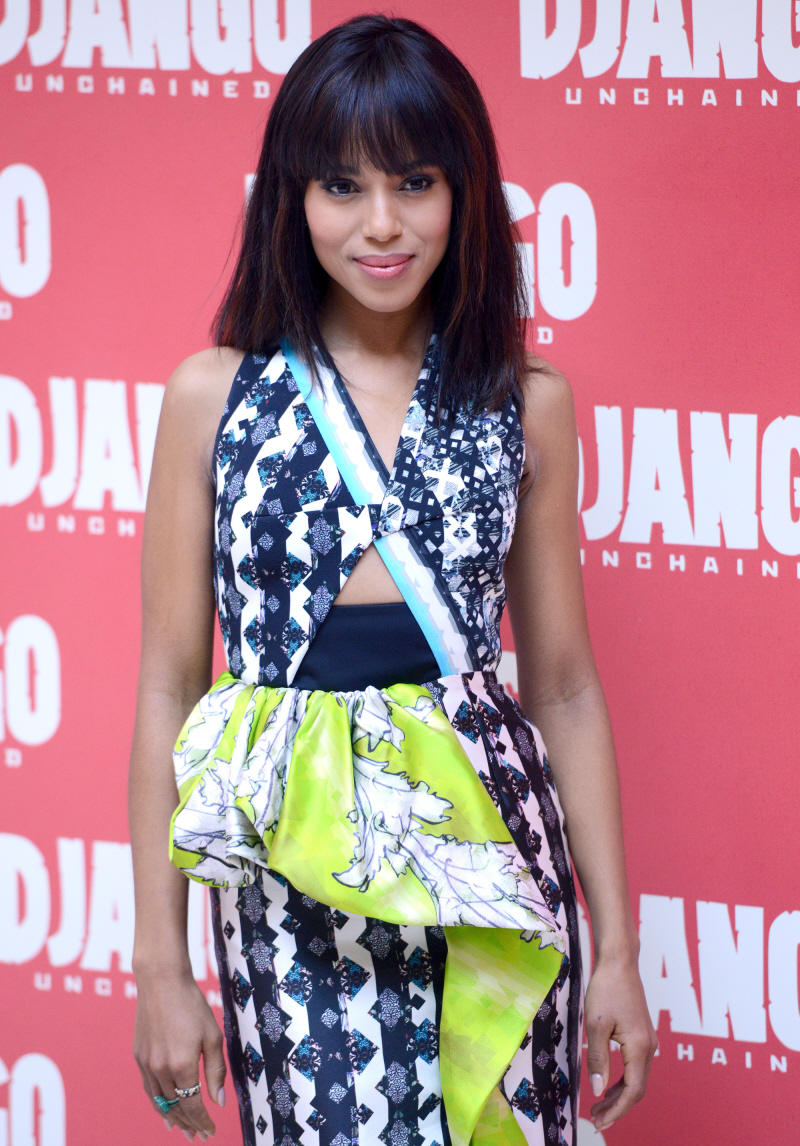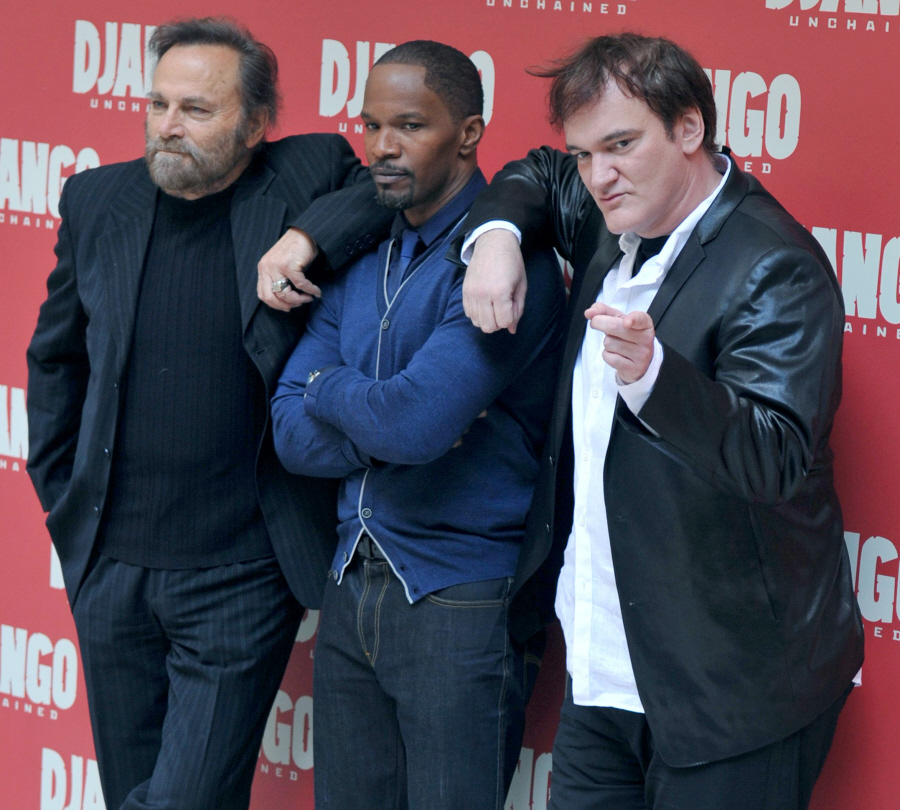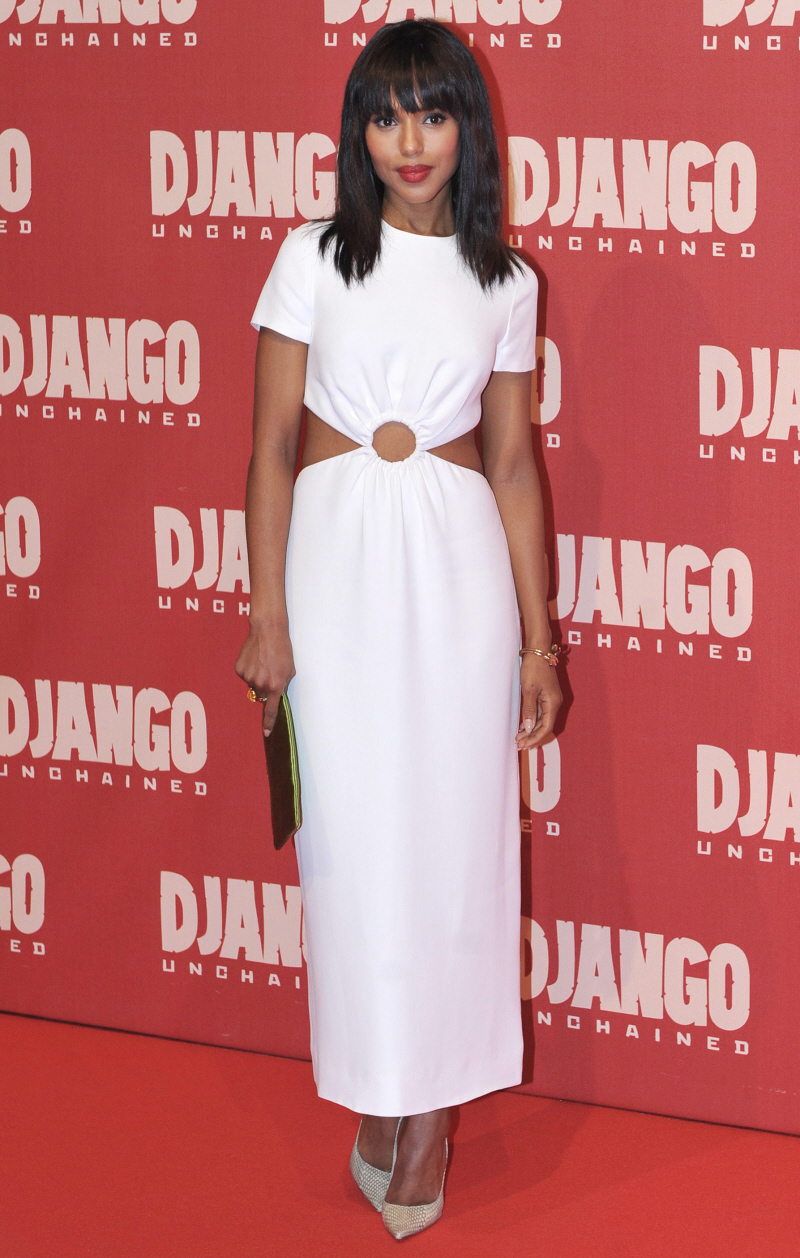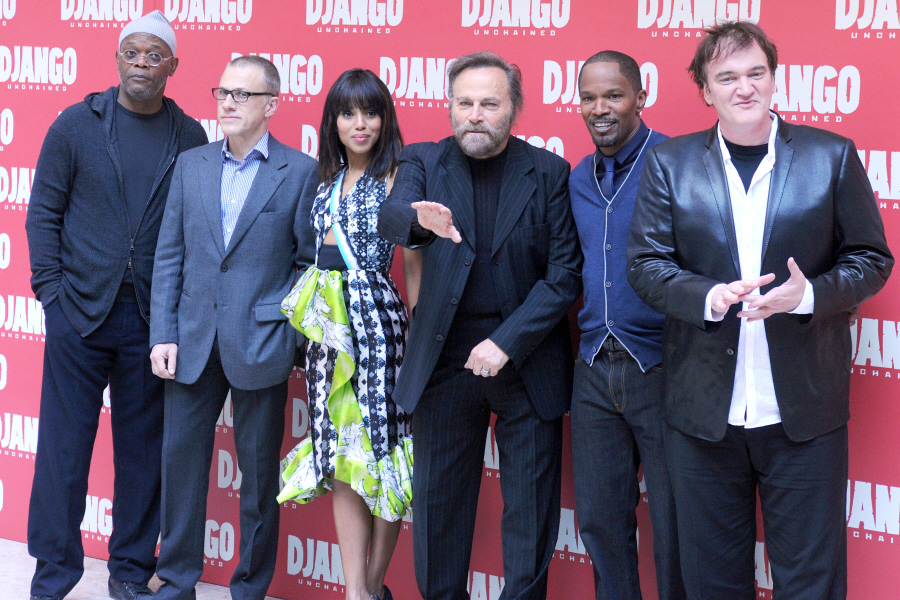 Photos courtesy of SHOTPRESS/WENN.com and WENN.