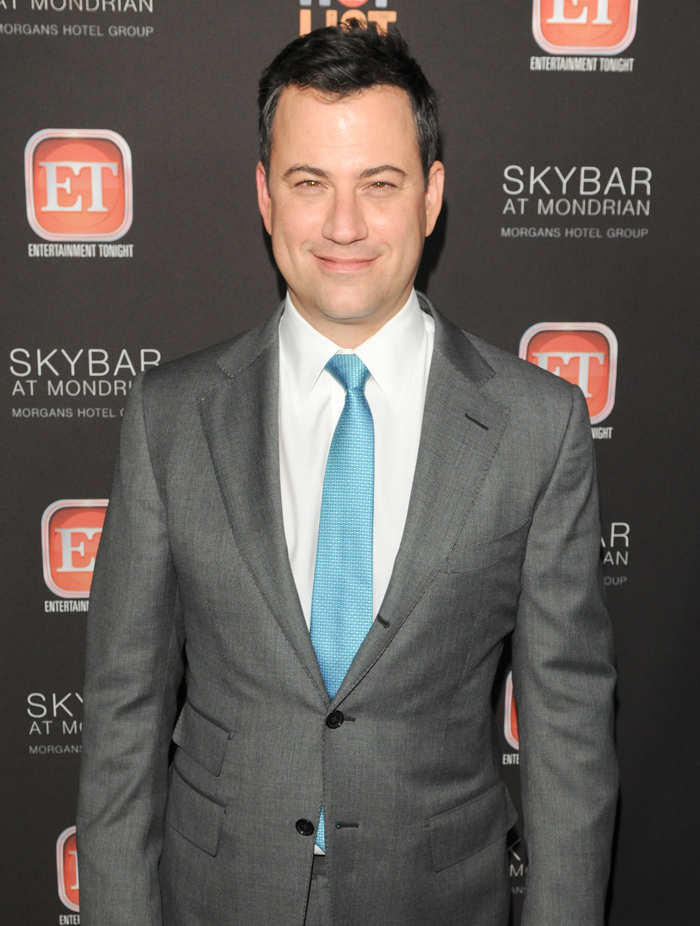 Jimmy Kimmel covers the latest issue of Rolling Stone, but we're not publishing the cover because it features some serious Kimmel butt crackage. On the cover, Kimmel poses as a stereotypical plumber in front of a kitchen sink, and if you really want to see what he's got going on down there, the NSFW cover can be viewed here. We're not going there for obvious reasons.
The portions of the Rolling Sone interview that have been released are sightly inflammatory in that Kimmel openly smokes a lot of weed with the journalist, Jonah Weiner. He also talks smack about Jay Leno. (David Letterman recently told Oprah that Leno is "the most insecure person I have ever known," so these two are possibly reigniting a new round of late-night wars.) Honestly, I have never found Jay Leno funny at all, and even his very early work is just as snooze-worthy as his new stuff. But the guy brings in an audience because he somehow managed to oust Conan O'Brien from NBC and resurrect the ratings. I suspect that little trainwreck is still getting under Kimmel and Letterman's respective skins. What Leno did to Conan was "uncool." Here are those excerpts from Kimmel's Rolling Stone interview: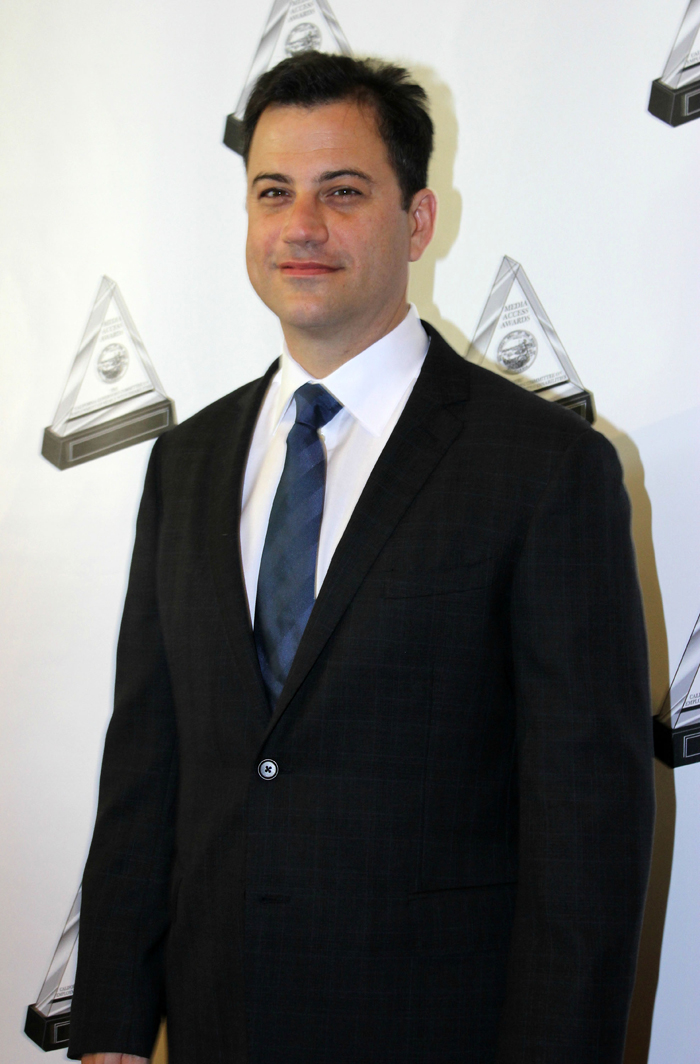 On Jay Leno: "As a comedian, you can't not have disdain for what he's done. He totally sold out. He was a master chef who opened a Burger King."

On David Letterman: Kimmel takes the high road when it comes to Letterman though. "If I beat David Letterman in the ratings, does that mean I'm better than Letterman? No f***ing way."

On Jimmy Fallon: He's "a worthy competitor."

How he spends his downtime: "If we smoke weed right now, is that on the record? "I don't know if I want this in the story," Kimmel, 45, says, padding off to retrieve his stash. "My kids are gonna read this…" He returns with a vacuum-sealed baggie bulging with buds the size of baby Brussels sprouts.
[From Rolling Stone and Radar]
I'm not at all surprised that Kimmel sat down and smoked some dope with a journo because — let's face it — the guy looks pretty damn baked a great deal of the time already. The fact that he's choosing to talk out of school about his fellow late-night hosts is also not shocking at all. They're all terribly competitive, and I suppose it stands to reason that they should be. Kimmel himself is a pretty funny guy on his own show although he only ranks third in my book with the list as follows: (1) Dave Letterman; (2) Craig Ferguson; (3) Jimmy Kimmel; (4) Conan O'Brien; (5) Jimmy Fallon; and (6) Jay Leno. As you can see, I'm not a Leno fan at all, so I find it fairly amusing to witness almost anyone talking smack about him.
Here's Kimmel with his fiancée, Molly McNearney, who is also the co-writer of his "Live!" show. She's pretty cute, right?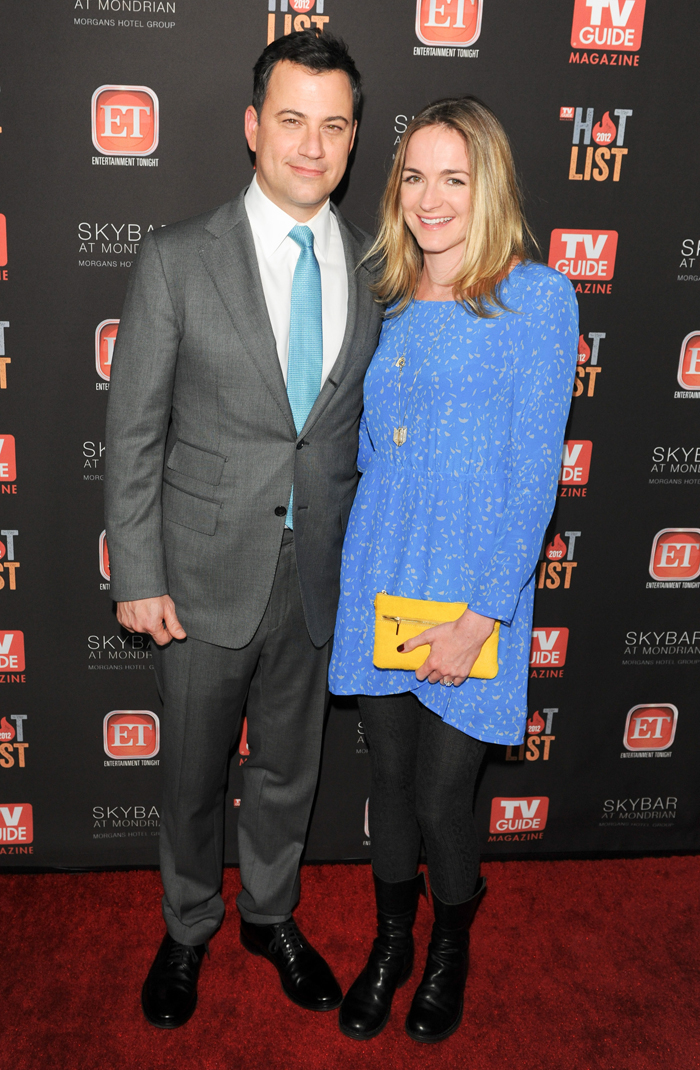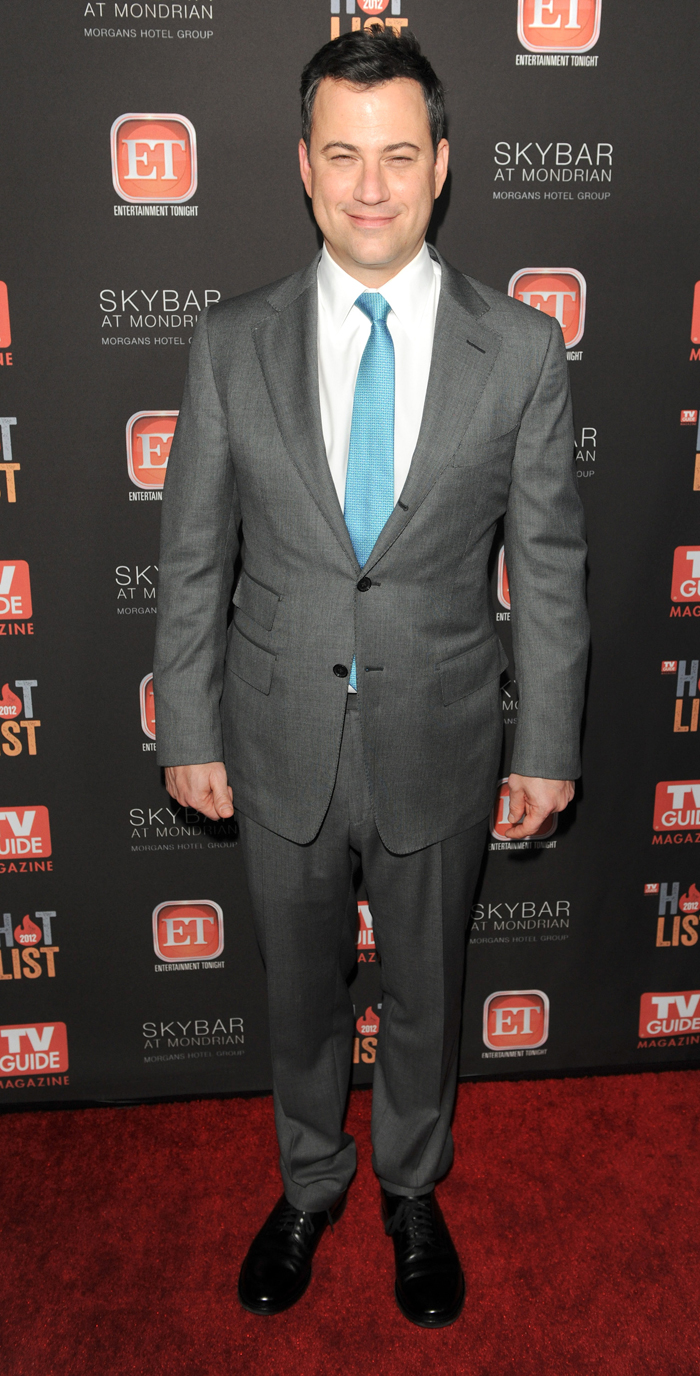 Photos courtesy of Fame/Flynet and WENN