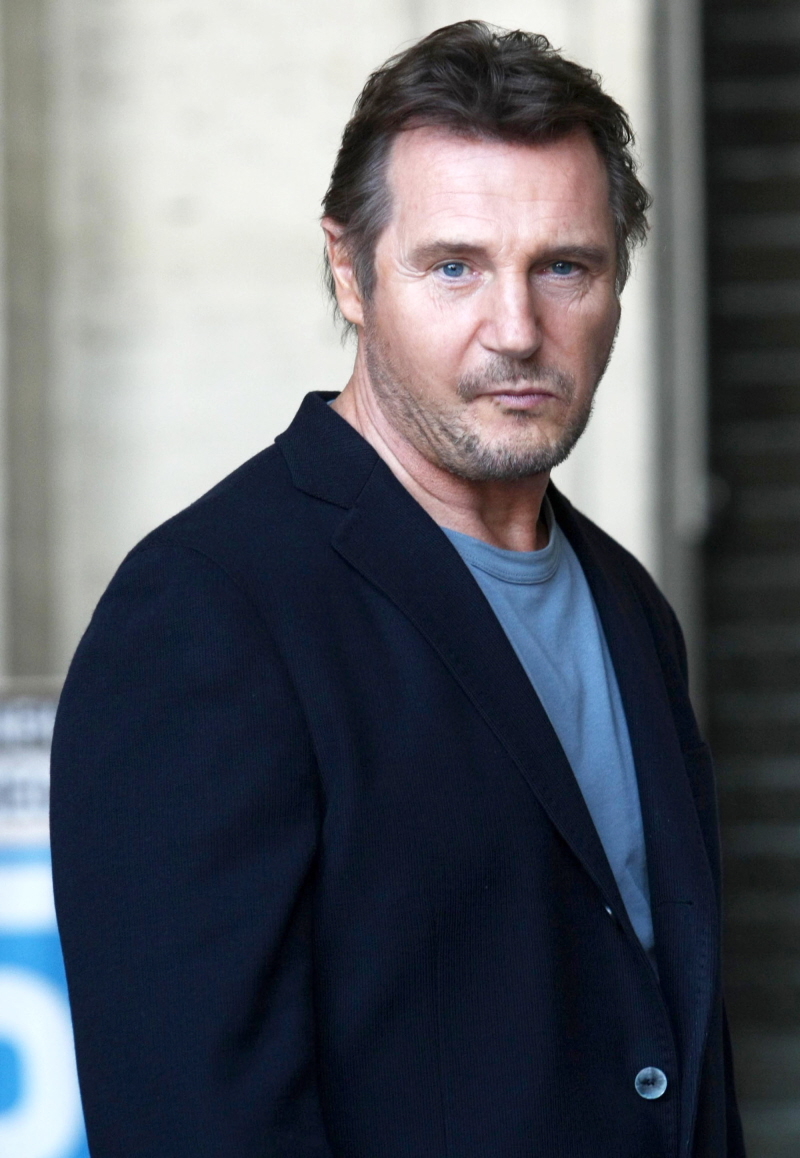 Liam Neeson is talking about sex. Unfortunately for all of us, he's not talking about positions or fetishes or how he would like to bone each and every one of us. No, Liam is talking about the difficulty of raising two teenage boys in a hyper-sexualized culture. Liam wants to teach his boys that sex is "very, very special… It's full of mystery and wonder." Which is super-sweet, and even though I know people are going to throw shade at Liam for talking like a prude after publicly admitting that yes, he's got an Evian-bottle dong. But I wish more dads would talk about the example they want to set for their sons – we talk too much about the examples and role models for young women, and we act like nothing can be done about the way guys think about women and sex and respect.
A single parent since the death of his beloved wife, Natasha Richardson, three years ago, Liam Neeson says he has struggled to cope with the sexualised nature of society.

"I'd hate to be a kid now, because we're all inundated with so much information about sexuality coming at us from everywhere – the media, the advertising billboards, just everywhere – and it must be so confusing for them," says the actor, who has two sons, Micheál, 17, and Daniel, 16, by Richardson.

The Oscar-nominated star of such films as Schindler's List and Love Actually says the sexualisation of society is ruining loving relationships. "There's a problem that, if you become over-familiar with something, it moves from the sacred to almost the profane," he tells The Catholic Herald.

"The act is very, very special, you know. It's full of mystery and wonder, and I'd hate us all to get to the stage where we just treat it lightly, because it deserves more than that … but times have changed since I was young, no doubt about it."

Richardson, the daughter of the actress Vanessa Redgrave and the director Tony Richardson, was 45 when she died after suffering a head injury in a fall while skiing in Canada.

The actress, who starred in films including Patty Hearst and The Parent Trap, had been married to Neeson for 15 years. Her first husband was Robert Fox, the film and theatre producer.

A year and a half after her death, Neeson, 60, began stepping out with Freya St Johnston, a public relations executive, but the relationship was reported last October to have "fizzled out" because he wanted to spend more time in New York with his sons.
That's an interesting piece of gossip at the end! I didn't know that we had established that Liam and Freya St. Johnston were over! The last I heard, Liam and Freya were still dating… when he was in London. And when he's in NYC (with his sons), he has a "New York girlfriend" – or at least that's what Page Six claimed back in September of last year. I'm not begrudging Liam! If he wants to date and have a few girlfriends, so be it. But I hope the girlfriends know about each other, and I hope that Liam is showing his sons how to respect women as he leads by example.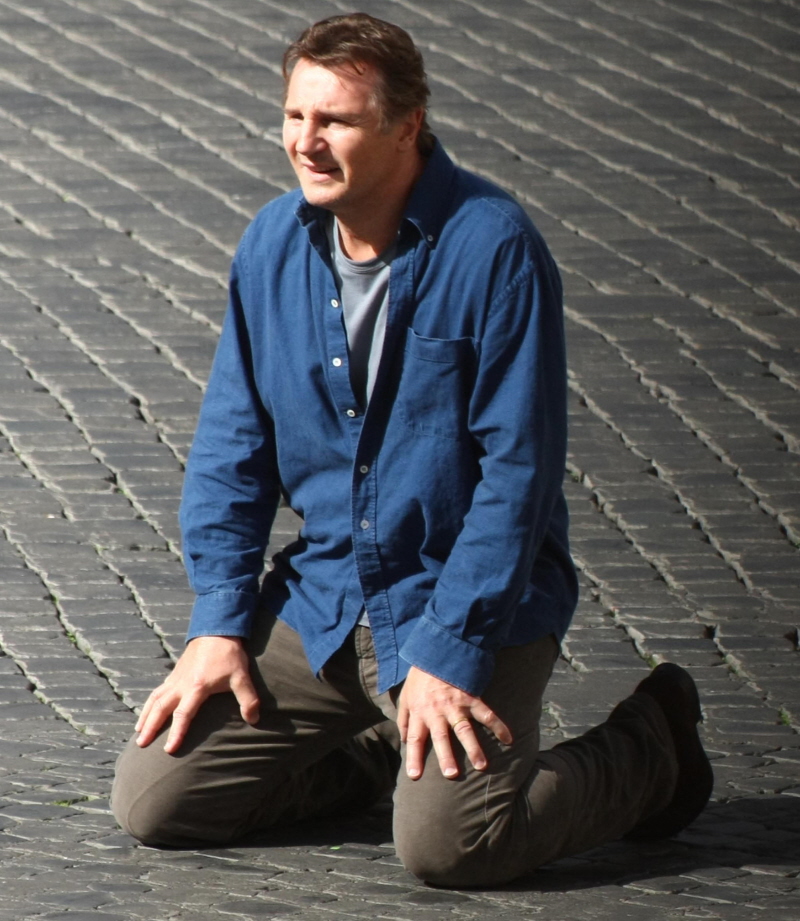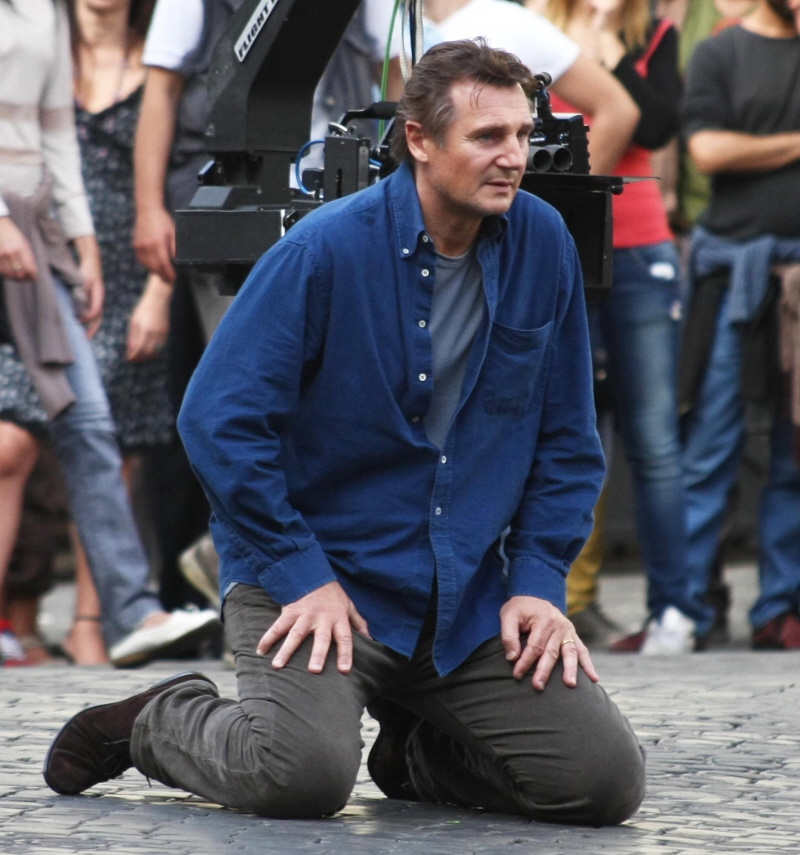 Photos of Liam in Rome, courtesy of Fame/Flynet.