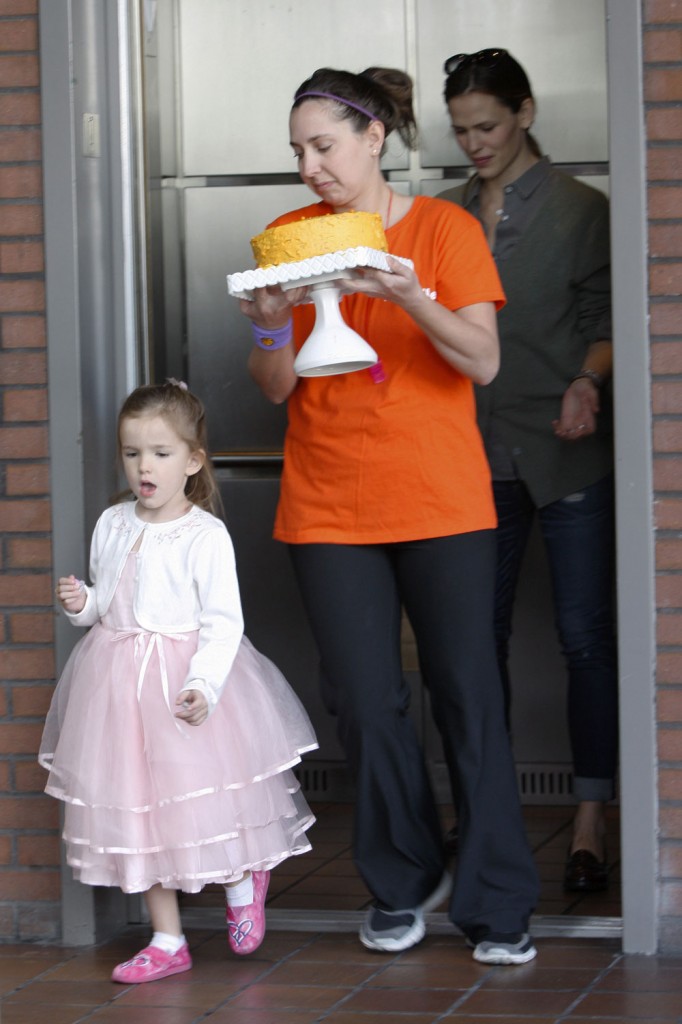 These are photos of Ben Affleck and Jennifer Garner at their daughter Seraphina's fourth birthday party over the weekend. I love Seraphina's tiered dress! Her party took place at a kid's playplace called "Kidville" in Brentwood. Kidville's website has details of their birthday packages and the cheapest one starts at $750, and that's only for 10 kids! Yikes. My kid had his birthday last year at Chuck E Cheese and it was very pricey at nearly $300, but there were almost 20 kids there and that included everything. It's safe to assume the Garner-Afflecks got the larger birthday package for $1050, which covers up to 20 kids. That's chump change to these people. This reminds me of the $40k party that Taylor Armstrong threw for her daughter's fourth birthday on Real Housewives of Beverly Hills. In contrast, Seraphina's birthday is very down-to-earth. These two could have hired a whole circus to entertain they daughter but they're giving her an experience that is much more "normal."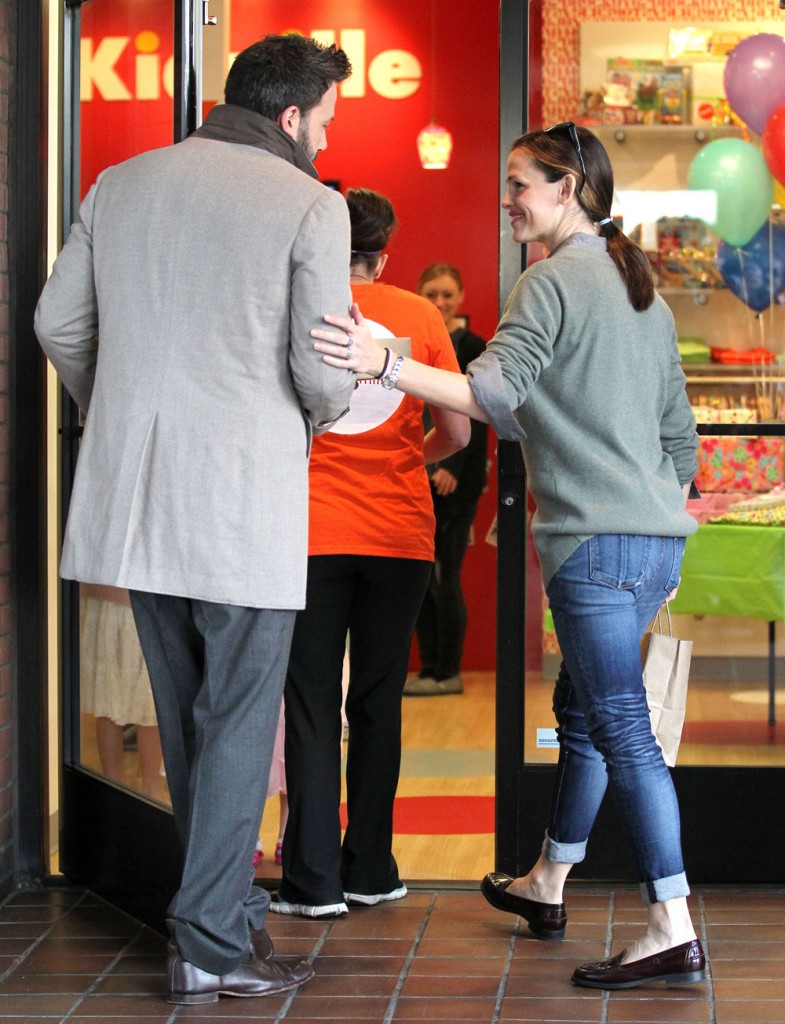 It looks like Seraphina had a very nice birthday party with her friends. Ben's brother Casey was there with his sons, Indiana and Atticus. That's nice that Ben's kids can hang out with their cousins. I wonder if they get together often. This also reminds me that Matt Damon wasn't there with his daughters. I've been seeing Matt all over the place promoting Promised Land and the upcoming Liberace bio pic so he may be out of town with his family.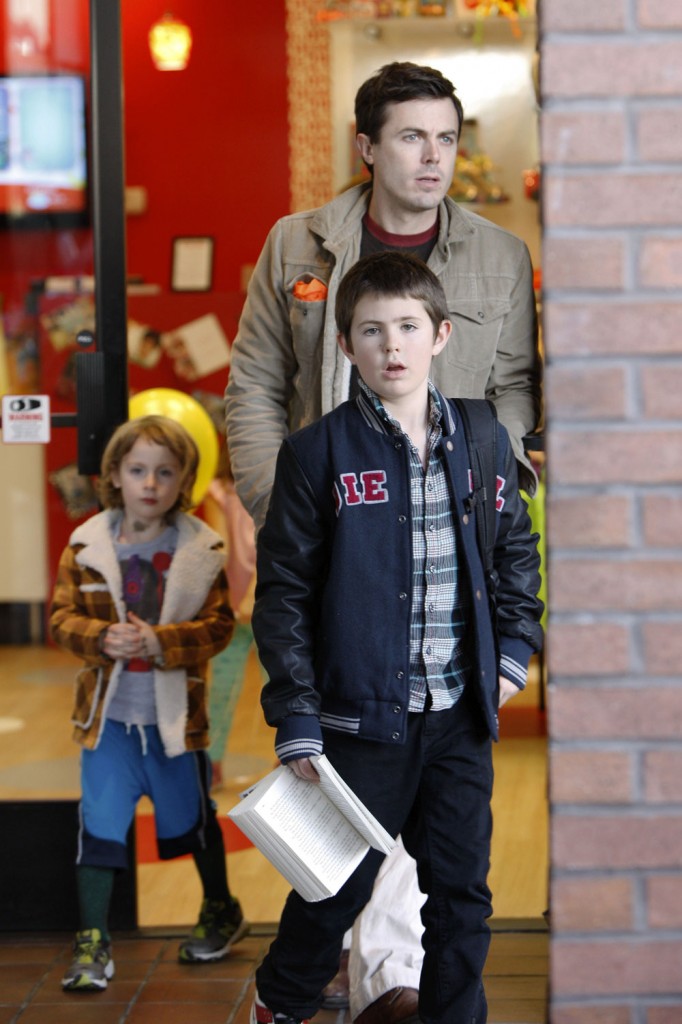 Matt's middle two daughters are six and a half and four and a half while Ben's daughters are seven and now four. Ben and Matt live right down the street from each other and their kids are around the same age so it seems like they should be fast friends. Do you think their kids hang out? They've never really mentioned it. This makes me wonder if Luciana and Jennifer Garner are friendly with each other. I doubt they are, or else I think that Ben or Matt would have said something about it. Both of them have a tendency to blab and it seems like they would have let a detail like that slip.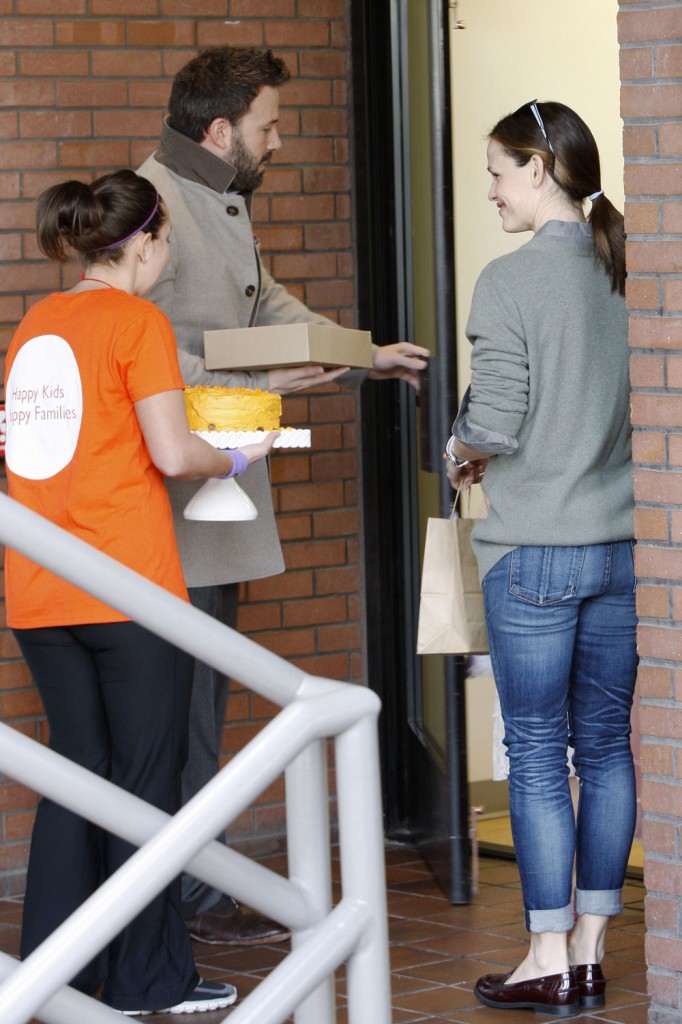 Anyway happy birthday to Seraphina! The Garner-Affleck kids seem like some of the happiest kids in Hollywood. We certainly see enough photos of them.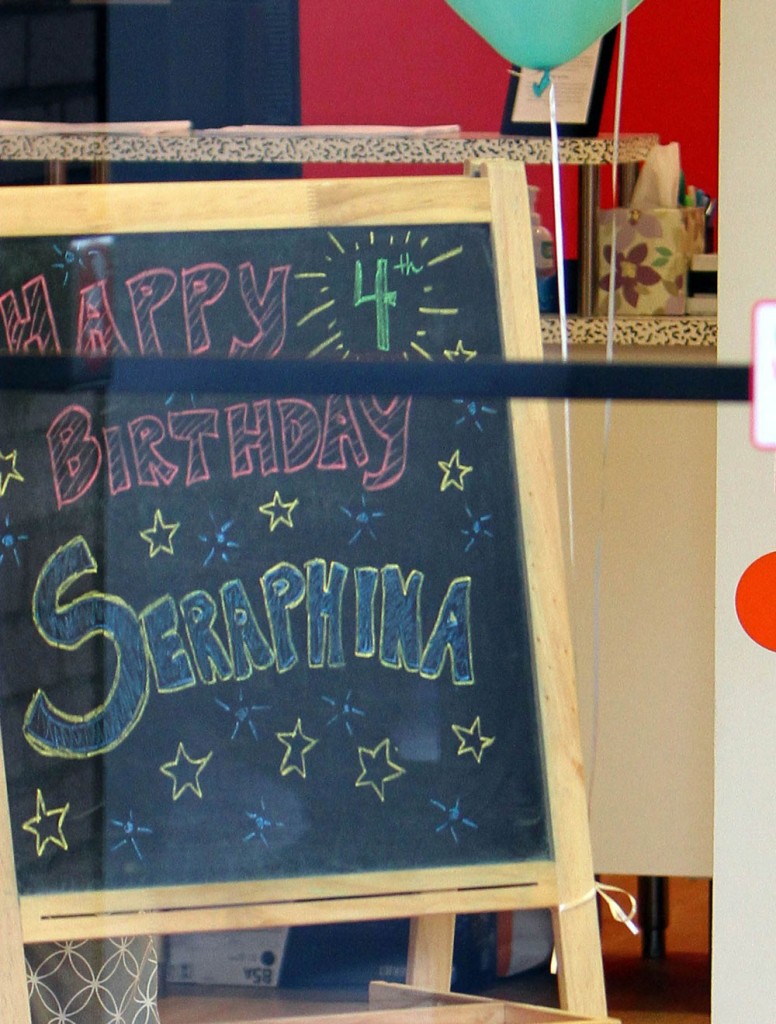 Here's what Jennifer Garner wore to her daughter's birthday. Bizarre.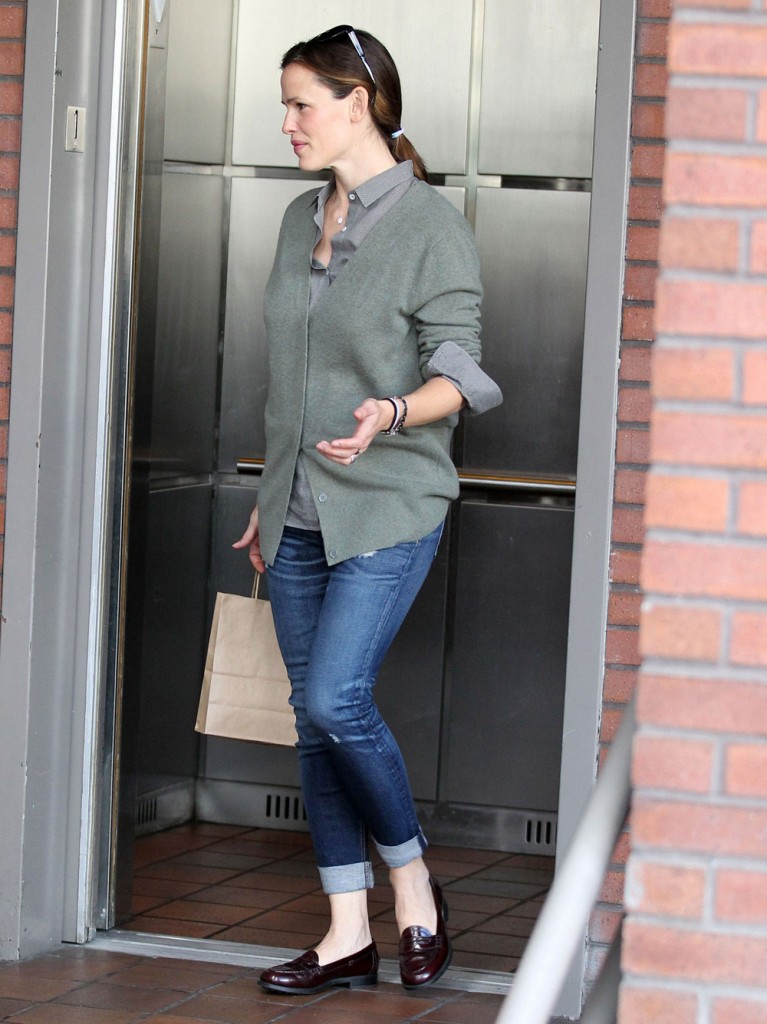 In contrast, here's what Garner wore the previous day, to take her daughters to a play the Los Angeles Music Center. She looks so gorgeous here. Why did she frump it up for her daughters party?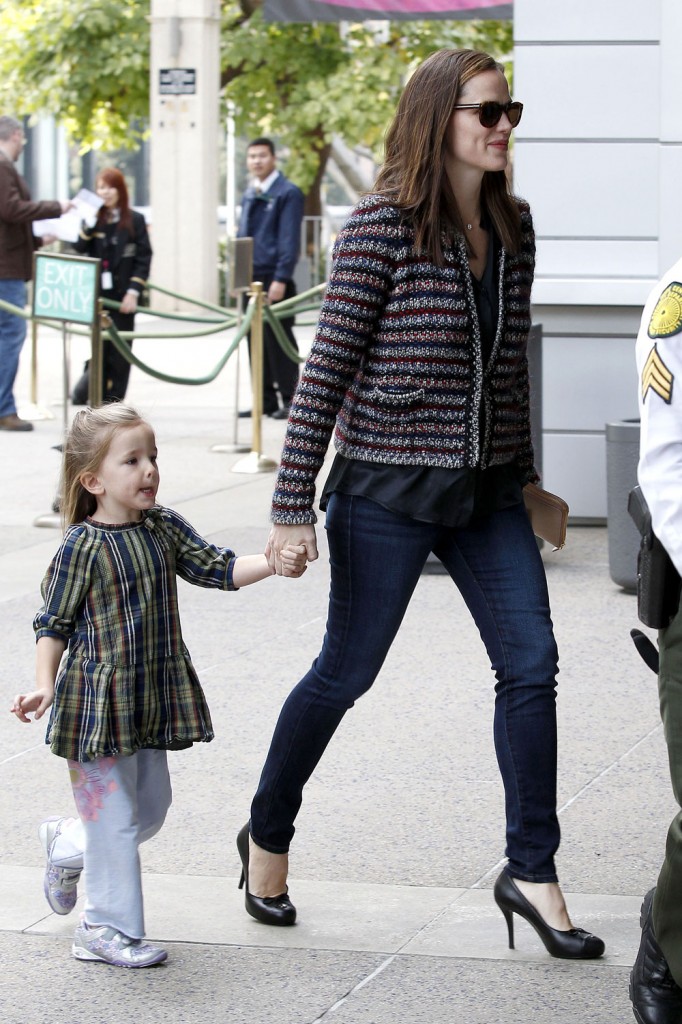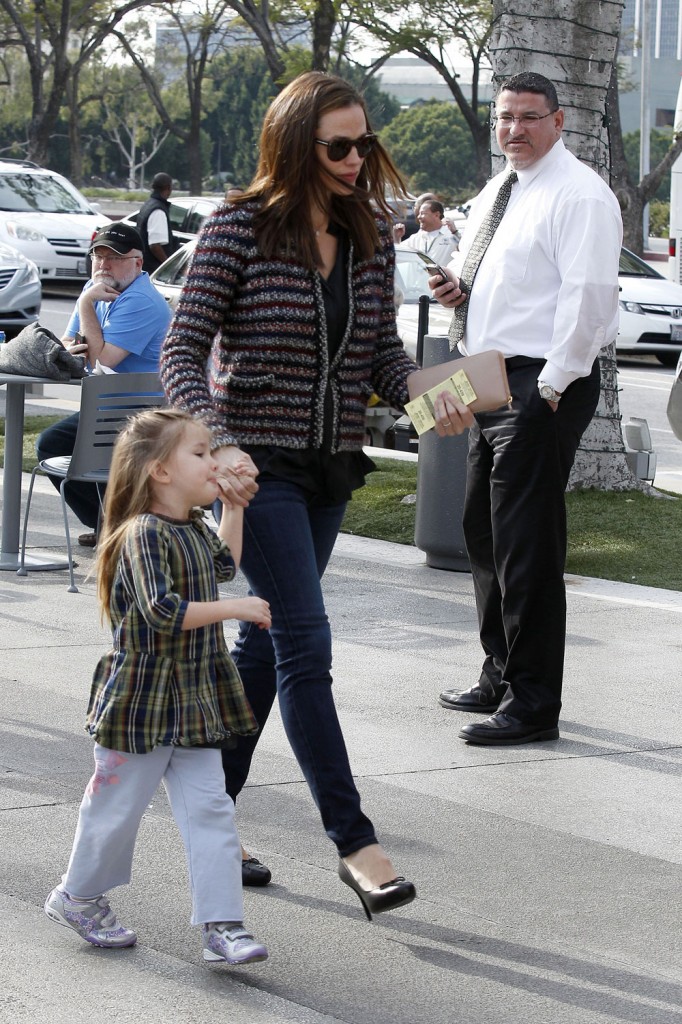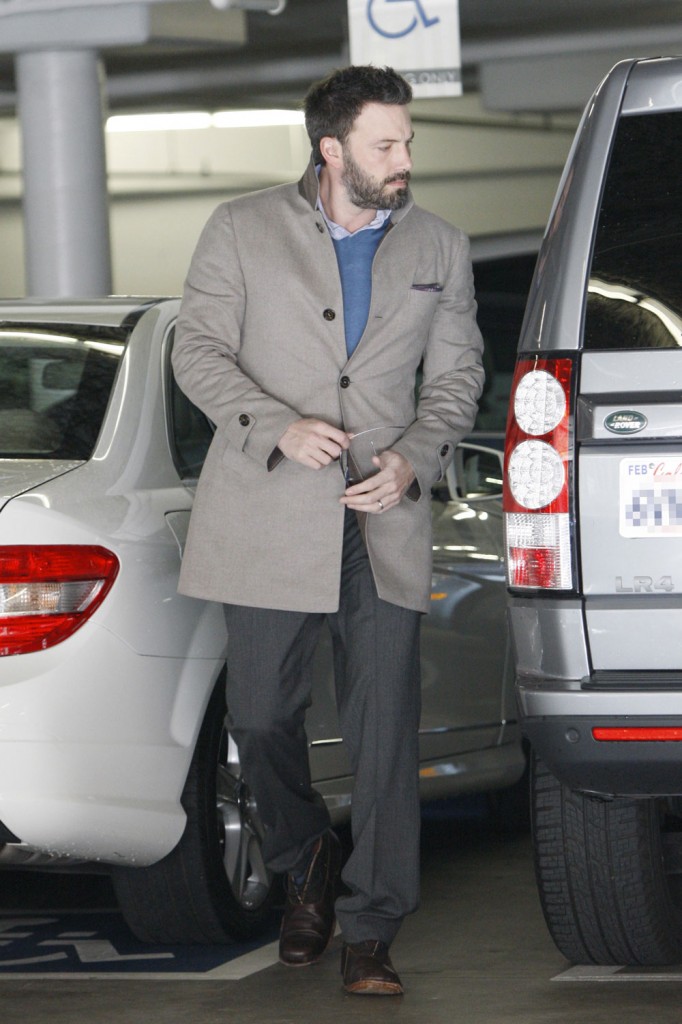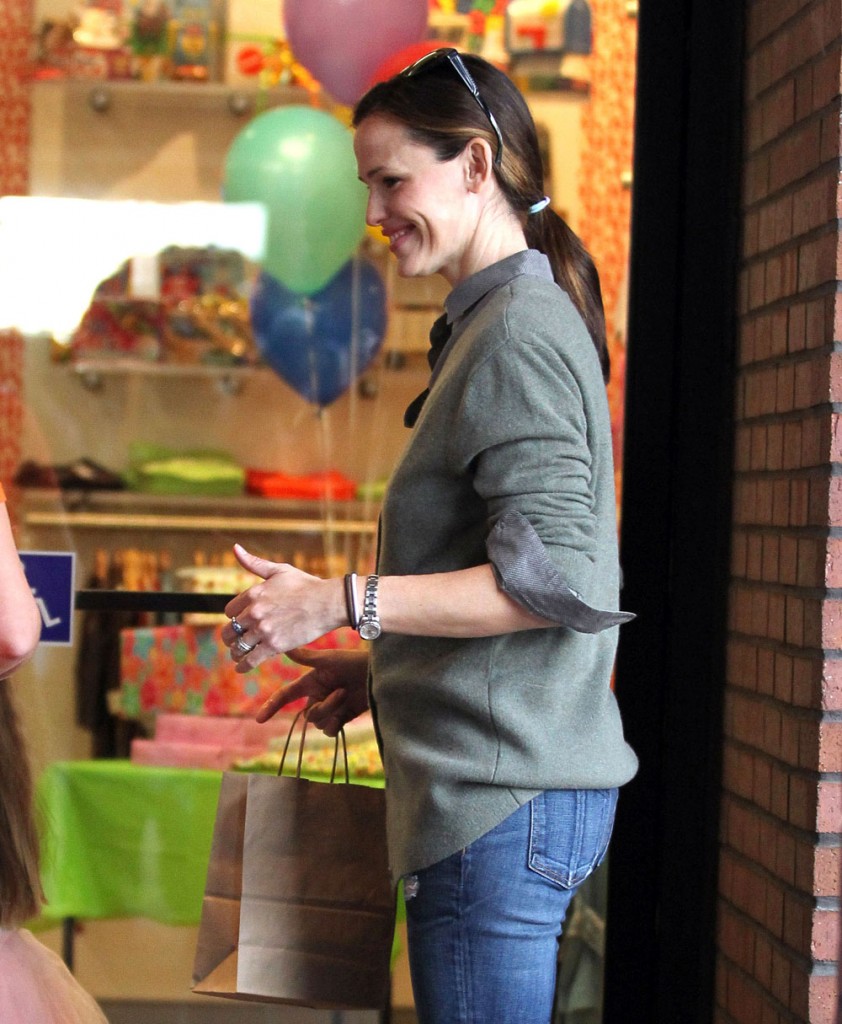 Photo credit: FameFlynet and WENN.com