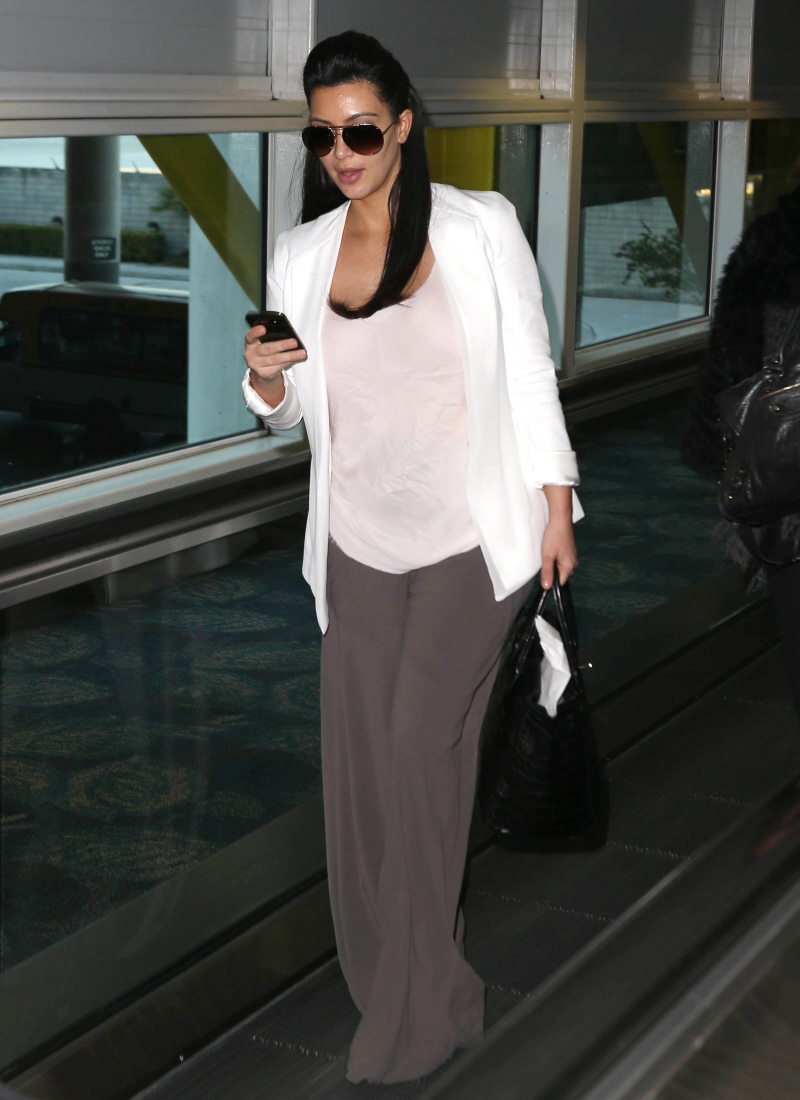 I'm already getting an ulcer from all of the preemptive shade you guys are going to throw at Kim Kardashian for this outfit. So let me just say… I would wear this. Judge away!! Yes, palazzo pants/wide-leg trousers are not for everyone, but doesn't she look comfortable? I'd rather see her in this kind of outfit as opposed to some bizarre fishnet gown or leather jodhpurs or something. Anyway, these are new pics of Kim arriving in Miami. I'm not sure why she's there or anything.
Some of you have tried to make some kind of conspiracy about Kim's baby bump or lack thereof. Let's be clear: I'm always down for a celebrity conspiracy theory, but let's give it some time. Kim is not going Full Beyonce and claiming that a pasta gut is a third-trimester baby bump. Kim is allegedly three months pregnant, her boobs look bigger to me, and she seems to have gained some weight overall. Let's give it a few months, and if she's still the same size, then I'll join you in some conspiratorial haven where no celebrity woman (besides Reese Witherspoon and Jennifer Garner, apparently) actually gets pregnant.
Meanwhile, preparations have already begun for the pimping of the newest Kardashian. But TMZ reports that Kim and Kanye are hesitant about selling their baby photos!
PREPARE TO BE SHOCKED … unlike other celebs, Kim Kardashian and Kanye West turned down a chance to rake in some serious coin off their unborn child … rejecting a $3 million tabloid offer for the baby's first pics.

Sources close to K&K tell TMZ … the couple has been flooded with lucrative deals from magazines clamoring to score baby Kimye's coveted first photos, with offers ranging as high as several million. We're told the $3 million offer was from an overseas tabloid.

So far, no cigar. Our sources say the couple has no plans to sell the pics to ANYONE … right now.

We're told they're aware public demand will only increase over time — and still might consider offers in the future.

It's a pretty surprising move nonetheless, considering it's become S.O.P. in Hollywood to cash in post-baby-birth …

– Brad & Angelina: $4.1 million for Shiloh in 2006. $14 million for their twins in 2008.
– J.Lo & Marc Anthony: $6 million for their twins.
– Matthew McConaughey: $3 million for his son.
– Christina Aguilera: $1.5 million for her baby.
– Jessica Alba: $1.5 million … the list goes on.

As TMZ first reported … Kim and Kanye also nixed the idea of their baby guest starring on "Keeping Up With the Kardashians" — except while he/she is in Kim's belly.
Well, if they don't sell the baby photos, that's fine. It's not like it would be "proof" that they aren't famewhores or anything. But I think they'll totally sell the baby photos, they're just waiting until Kim is further along, and magazines can better gauge the interest in seeing the first photos of their baby. And I'll admit it – I wouldn't mind seeing Kim and Kanye's baby on the cover of People Magazine or Us Weekly. But that stuff has never bothered me in general.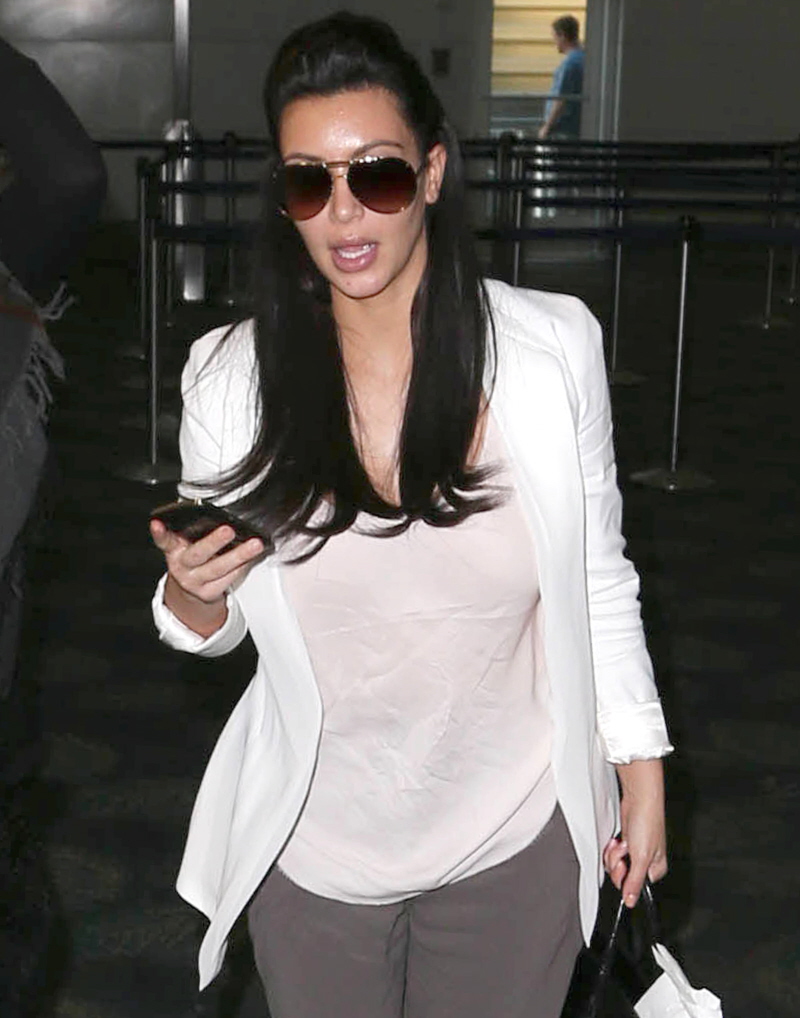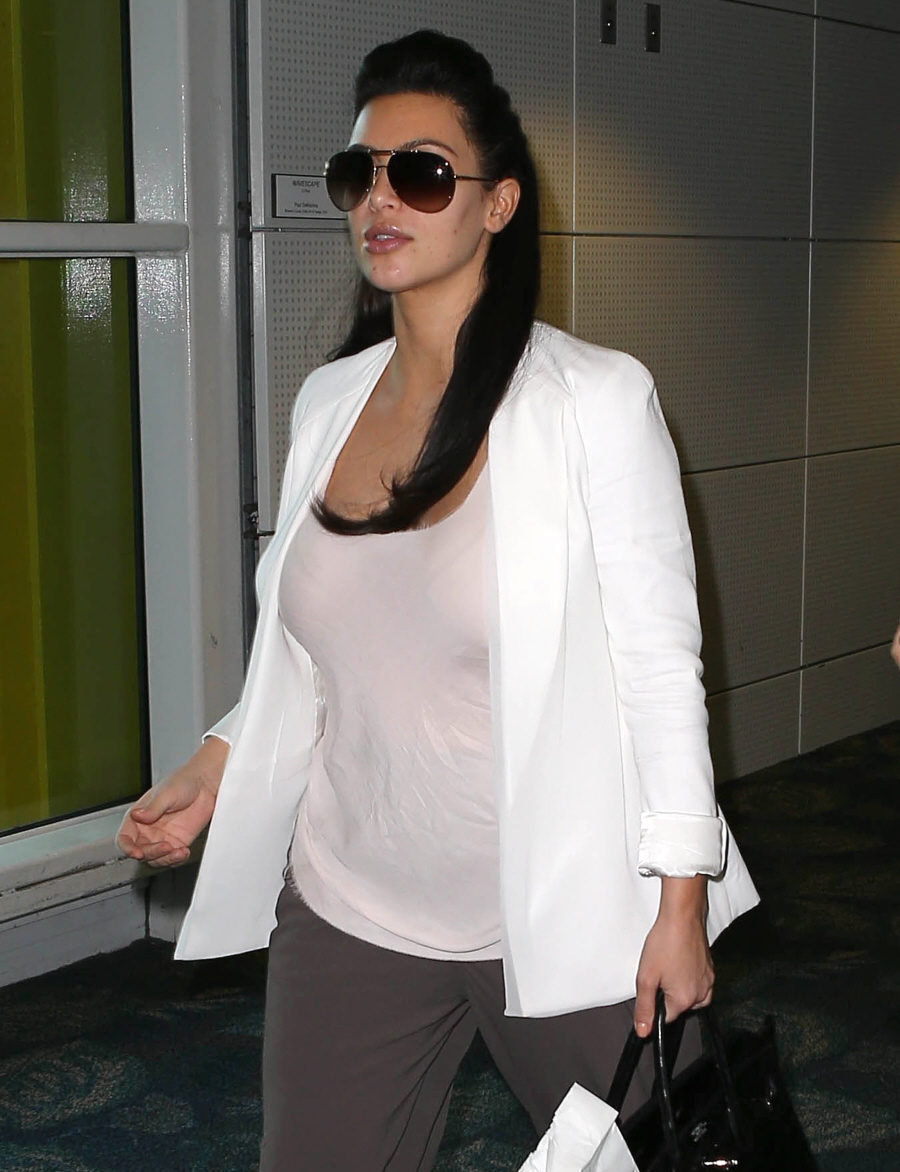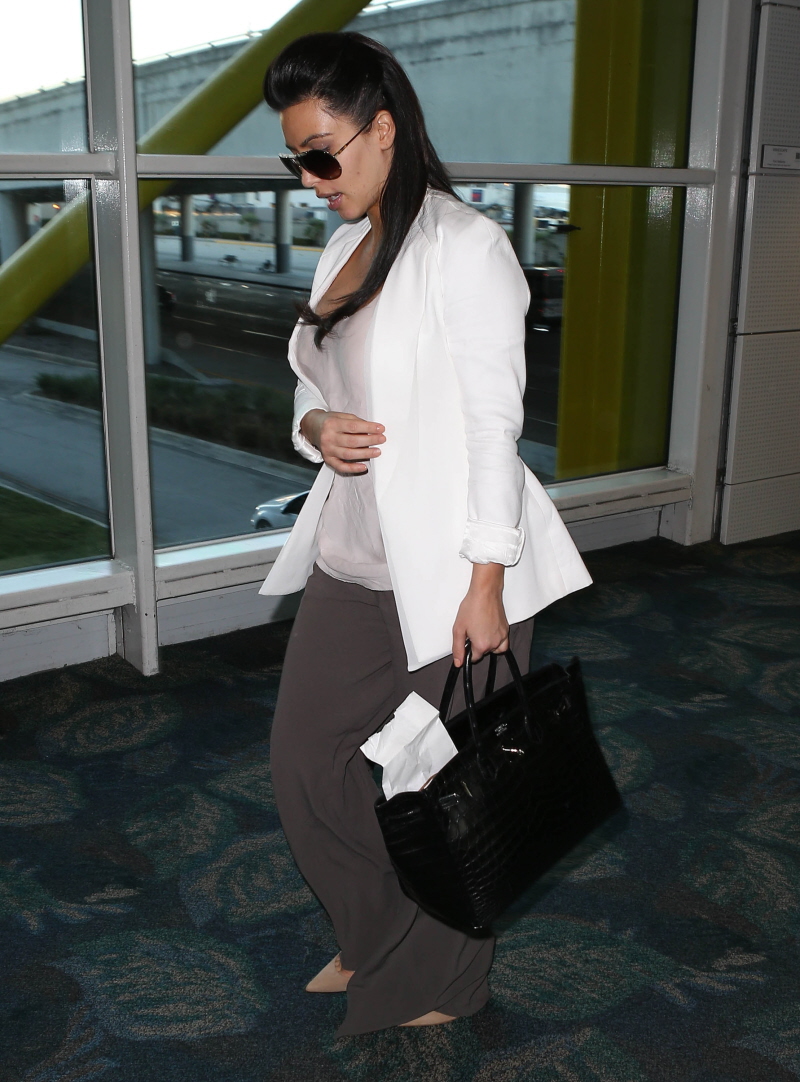 Photos courtesy of Fame/Flynet.