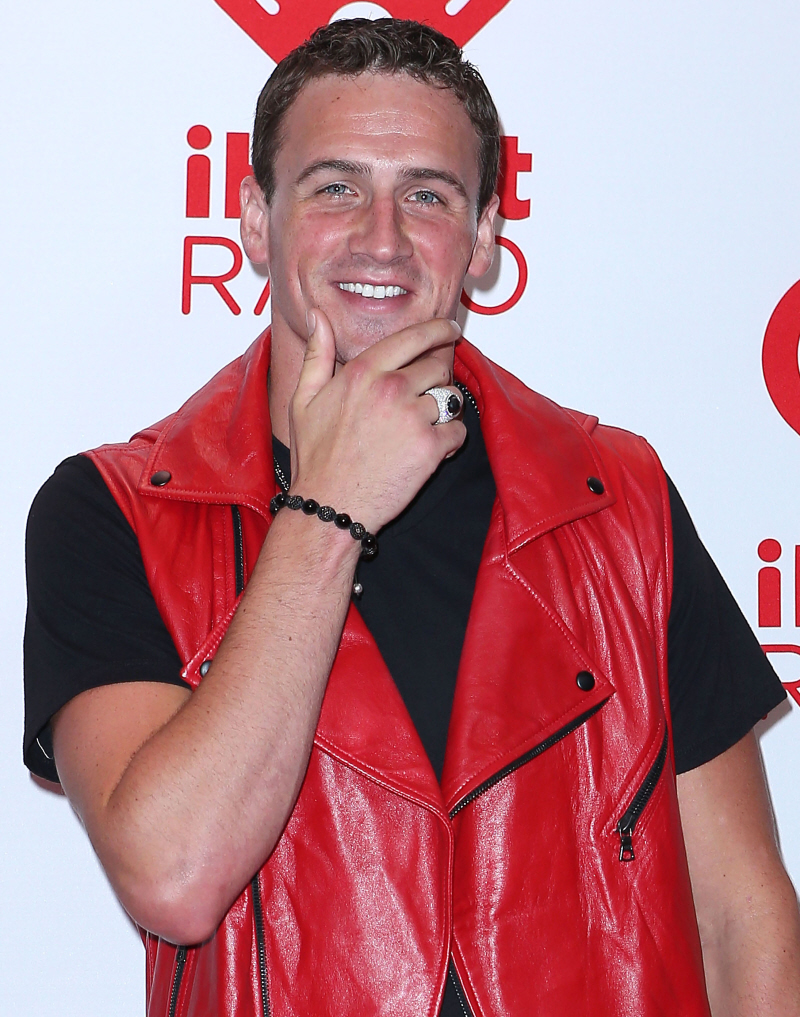 2012 might have been The Year of Lochte. Didn't it seem like Ryan Lochte was everywhere last year, in both good and bad ways? First the sports media over-hyped the "competition" between Ryan and Michael Phelps. Then Lochte actually delivered (somewhat) at the Olympics, and after that, he went on a media blitz that ended up being better than the actual Olympics. Because as soon as the cameras got on Lochte, he couldn't shut up, and the world found out that he's perhaps the dumbest, most stupidly charming d-bag in the world. JEAH!!!
At the age of 28, Lochte doesn't have that many years left as an Olympic athlete – personally, I doubt he'll even try to make it onto the team for Rio 2016. So Ryan began feathering his Florida swamp-nest just days into the Olympics, setting up gigs and modeling jobs and acting jobs and talking about reality show appearances. That's one thing I'll give Lochte – he never overreached. He never aimed to do, like, Oscar-caliber movies. He never tried to convince us that he was a tortured artist in a swimmer's body. Lochte's ultimate goal was maybe a gig on The Bachelor, maybe a cameo on Entourage. He ended up doing guest spots on 30 Rock (as a "sex idiot," because Tina Fey is awesome) and 90210 and he had a Funny or Die spoof video. So what does all of that amount to? A gig on The Bachelor, please?!! NOPE. Instead, E! gave him his own reality show where it sounds like cameras just followed him around as he did interviews after the Olympics:
Ryan Lochte is ready to get his feet wet in a whole way: Reality TV! As previously announced, the hunky Olympic gold medalist, 28, is set to be the star of his own show — and on Monday Jan. 7, E! Entertainment announced all the details of the show, entitled What Would Ryan Lochte Do?

Set to premiere on E! in April of this year, the six-episode show will follow the sexy, fun-loving swimmer in life following his superstar-making turn at the 2012 Summer Olympics in London.

"Watching this show, I believe people will fall into three categories: they want to be him, sleep with him or mother him," E! Entertainment President Suzanne Kolb said in a press release.

On the series, the Gainesville, Florida native "hits the local club scene frequently, with an eye out for the right girl," trains with coach Gregg Troy, shows off his 150-plus sneaker collection and a diamond-encrusted watch he helped designed, preps for the Rio Games in 2016, and builds his fashion line.

The show also introduces his mom (and his "life coach") Ike, older sisters Kristen and Megan and younger brother (and best friend) Devon.
I don't want to sleep with him (I used to, but not anymore). I don't want to BE him. And I don't want to mother him. This is what I want to do: I want to interview him. I want to ask him about complicated and not-so-complicated issues so I can watch his two little brain cells rub together furiously. That sounds nastier than I meant – I actually don't think Lochte is, like, an evil guy. He's dumb and sweet and kind of like a horny, overexcited puppy who piddles on the carpet.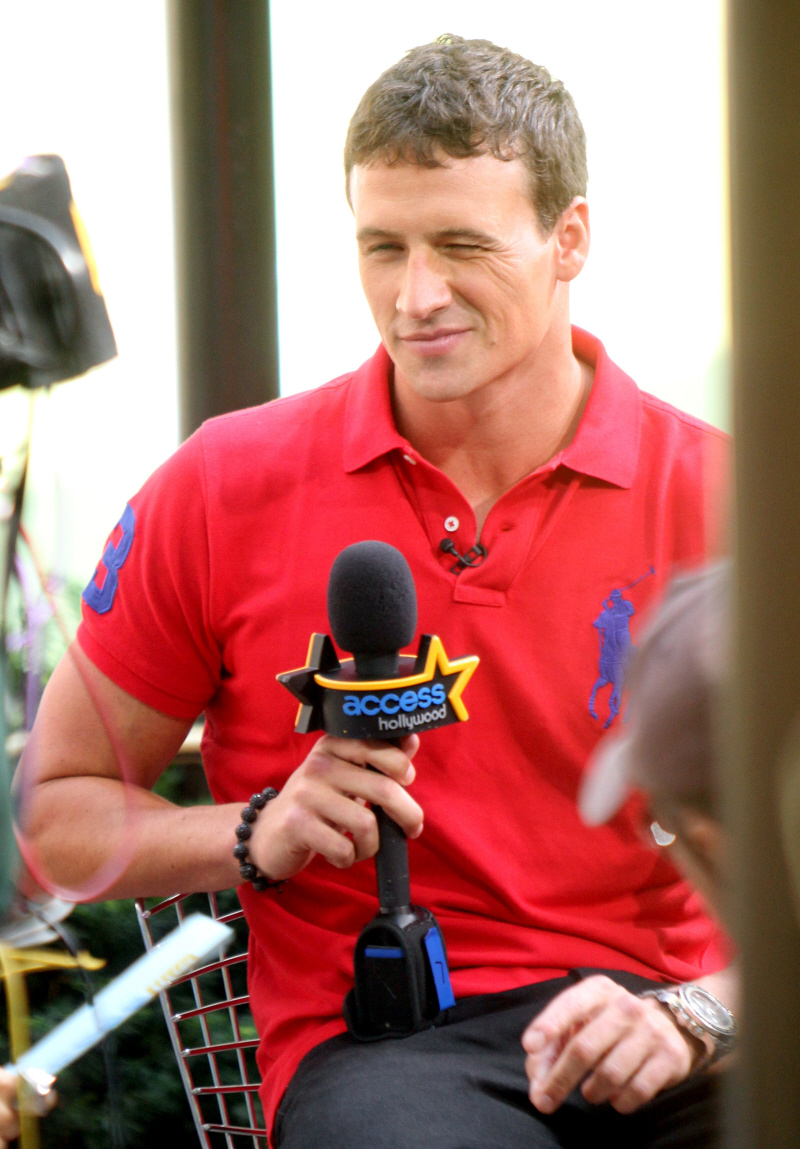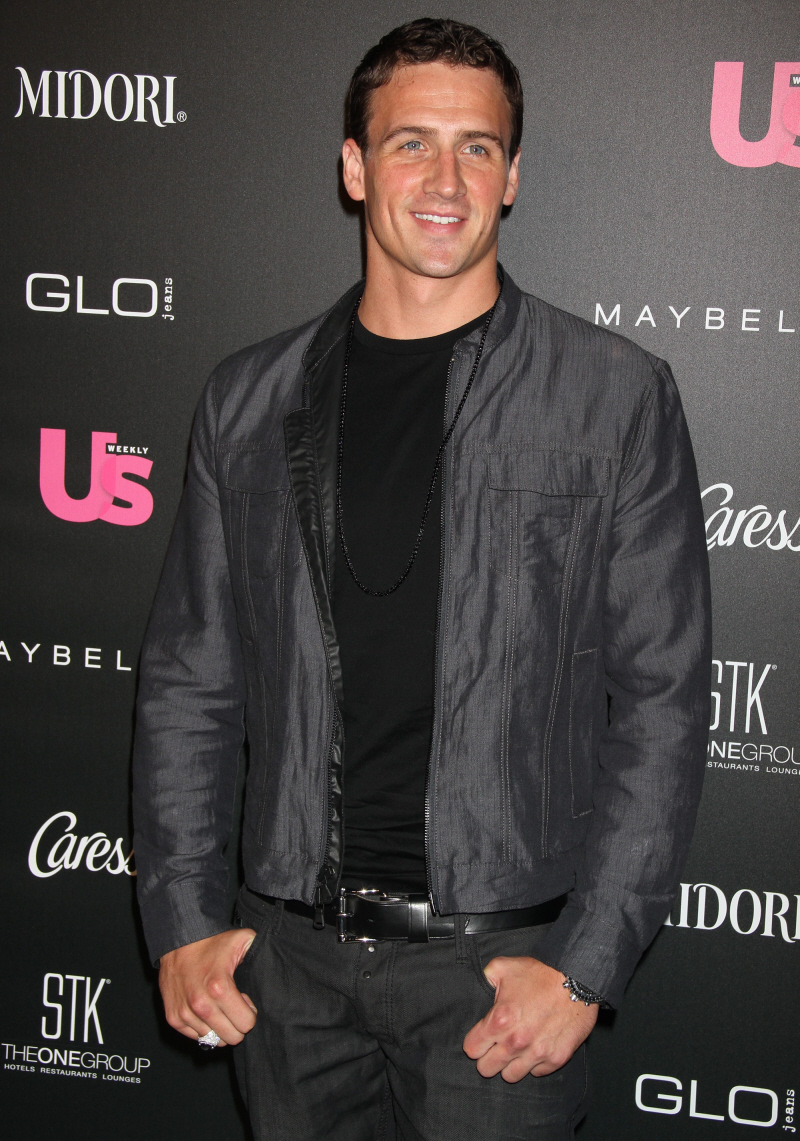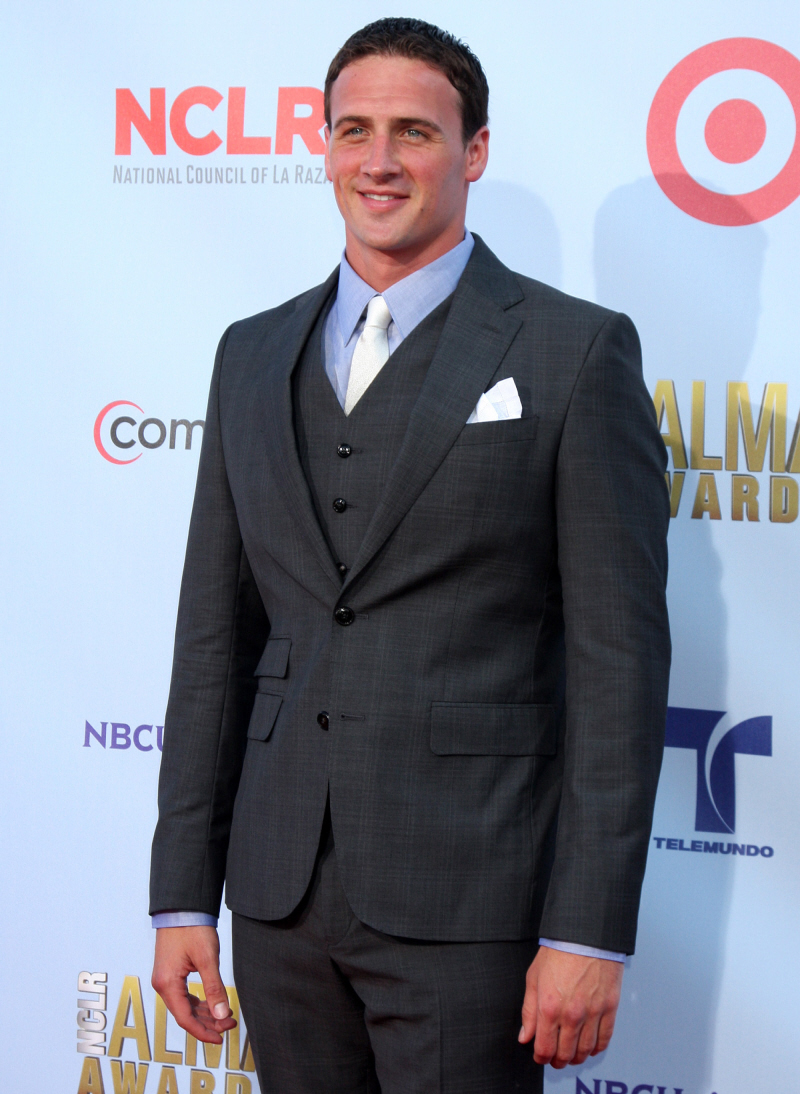 Photos courtesy of WENN.