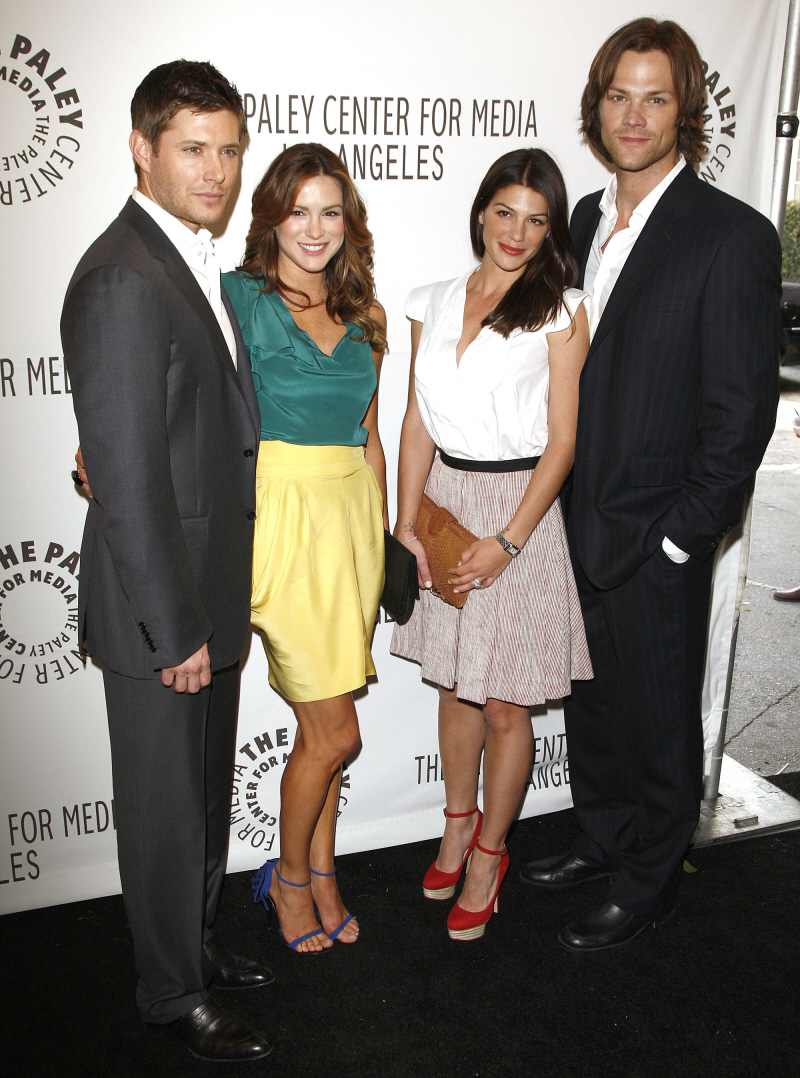 I couldn't care less, but I know many of you love your Supernatural boys (Jared Padalecki and Jensen Ackles) so this is me taking one for the team. Jensen is going to be a father! I was startled to realize that Jensen is already married – to One Tree Hill actress Danneel Harris (I can't with that first name), who is now Danneel Harris-Ackles. Danneel (UGH THAT NAME) is pregnant with their first child and they just announced it yesterday:
Supernatural star Jensen Ackles is about to step into his biggest role yet: dad. The 34-year-old actor and his wife, One Tree Hill actress Danneel Harris, are expecting their first child later this year, his rep confirms to Us Weekly.

"Thank you for all the well wishes," the mom-to-be tweeted on Jan. 7. "We are very excited about our soon to be new addition."

Harris, 33, who also starred in the short-lived sitcom Friends With Benefits, accepted Ackles' proposal in 2009 after three years of dating. The couple married in 2010 in the former Days of Our Lives actor's hometown of Dallas, Texas.

Incidentally, the Supernatural family welcomed another little bundle of joy just last year, when Jared Paledecki (who plays Ackles' onscreen brother) had a son, Thomas Colton, with wife Genevieve Cortese on March 19.
Yes, Jared's son is already nine months old – we had photos of them last year. So Jared will be able to give Jensen some daddy advice. It's nice. I don't really see why ladies have such moistness for these two dudes, because it seems like they're just two nice, average guys. Jensen even reminds me a little bit (facially) of Kevin Connelly. Right?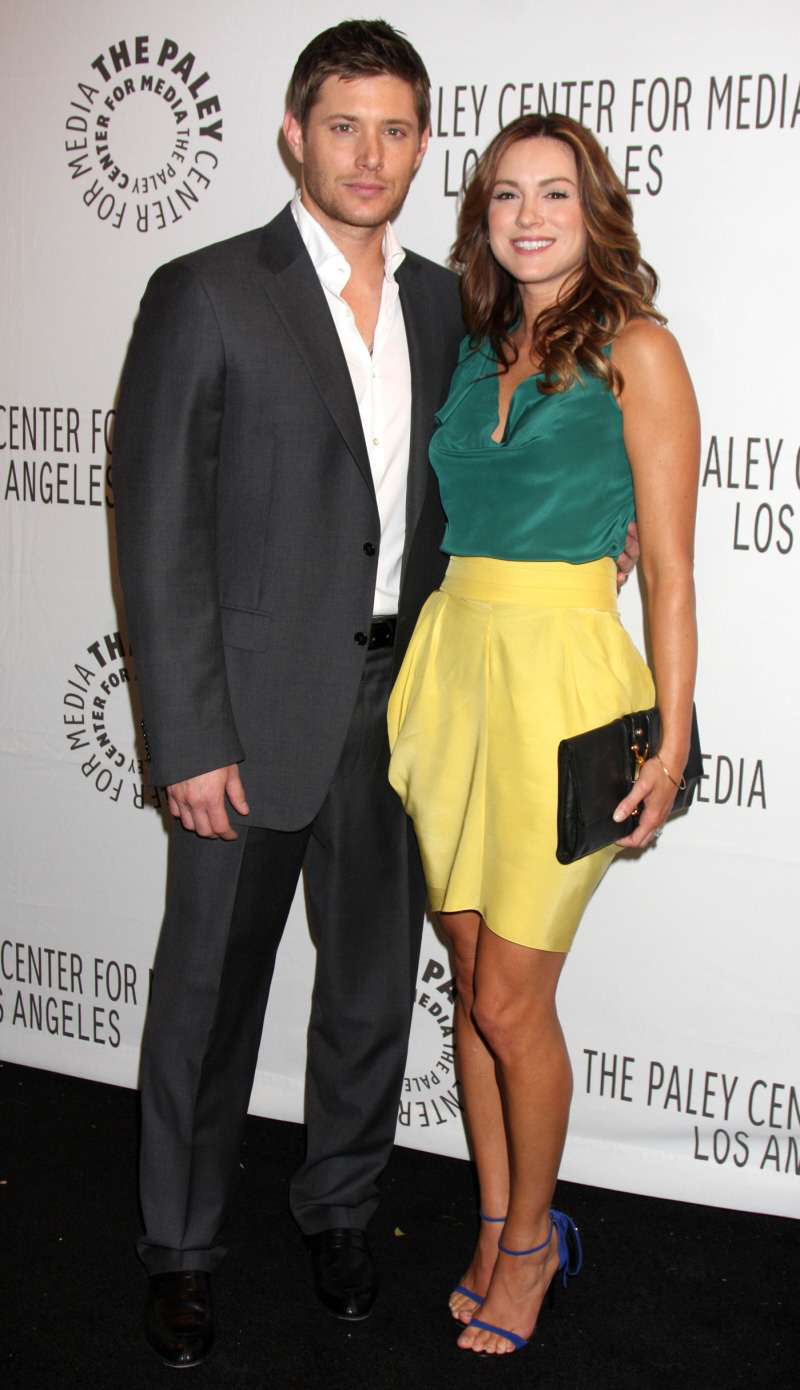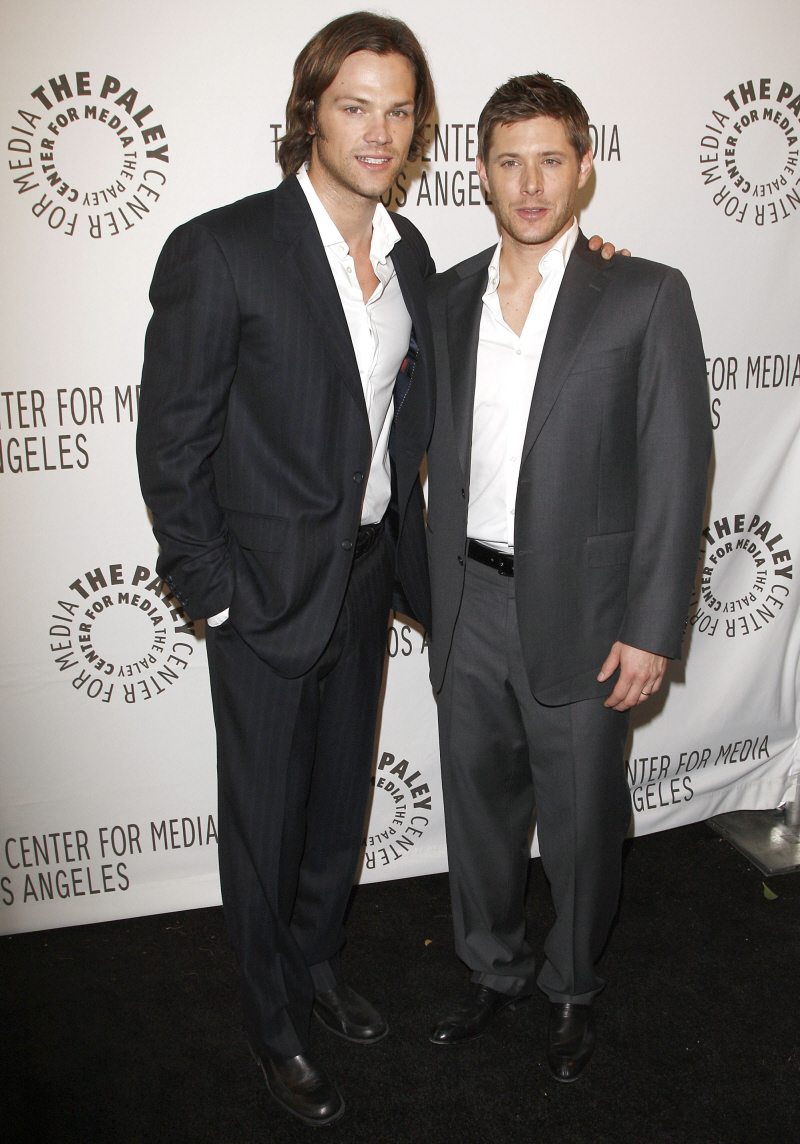 Photos courtesy of WENN.