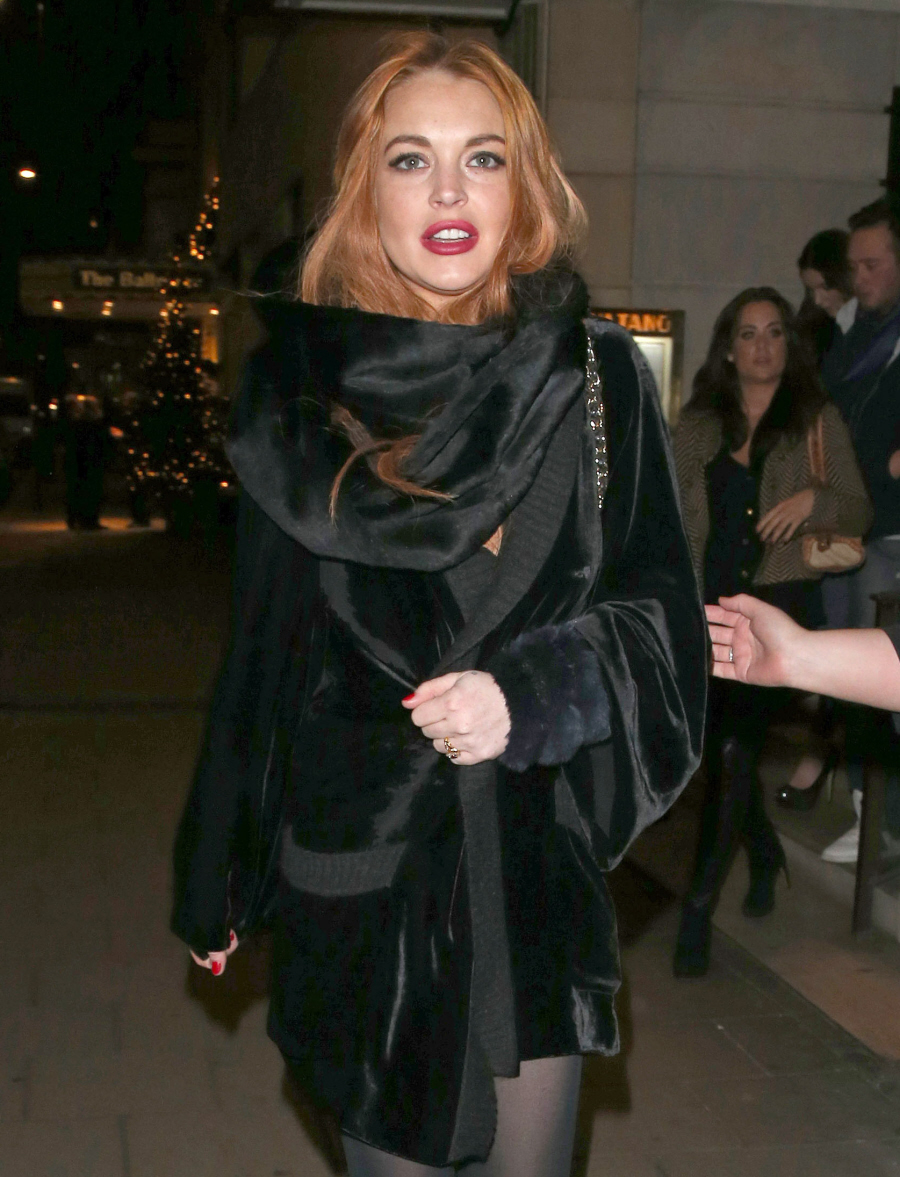 You're never going to believe this. Run over and put on your pearl necklace, because you're going to want to clutch something. Lindsay Lohan is being accused of ANOTHER CRACK HEIST. This time, she's being accused of stealing "a pricey bracelet" that Elizabeth gave to her nurse. Before I get into the details of this story, I wanted to go to the Way Back Machine and show you what Lindsay claimed in February of 2012:
Lindsay Lohan told me the late Elizabeth Taylor sent her a ring before she died.

'I treasure it,' she said when we discussed her forthcoming TV drama about the two-time Oscar-winning star's titanic love affair with Richard Burton. 'It came with this beautiful note, hand-written by Elizabeth Taylor, which was very encouraging about my work – and that work is something I should concentrate on,' Lohan, 25, continued.

I couldn't resist asking: How big was the diamond? She laughed and said: 'It's a costume ring! It has a cognac-coloured stone with precious stones set round it. After I was sent it, I put the ring, and the letter, away in a safe place so I wouldn't lose it. But I took them out recently when I was asked to portray her. It's a tiny connection to her.'
[Excerpt Via Previous Celebitchy story]
At the time, I called her a crack liar and said she was lying about her connection to Elizabeth. Which seemed obvious at the time, and even more so nowadays. Anyway, here's the latest story of how the Cracken is pissing on Taylor's memory:
Lindsay Lohan has been accused of stealing a pricey bracelet that once belonged to Elizabeth Taylor, during filming of the Lifetime television movie based on the life of the late screen legend, RadarOnline.com is exclusively reporting.

"Lindsay became very good friends with Elizabeth Taylor's longtime nurse while shooting Liz & Dick," a source close to the situation tells Radar. "Elizabeth had given the nurse an expensive bracelet that was very meaningful to her and the nurse absolutely cherished it. Lindsay immediately fell in love with the bracelet the minute she saw it and was very vocal about how much she admired it. A short time later, the bracelet disappeared from the nurse's house … on the very same day Lindsay had been to visit.

"The nurse initially gave Lindsay the benefit of the doubt, thinking that she had just accidentally forgotten to take the bracelet off after trying it on. However, that theory was soon shot down after she called Lindsay and she swore she did not take the bracelet and categorically denied having it in her possession. The nurse knew that was a blatant lie as the bracelet disappeared after Lindsay was at the house and she knew that it had to have been Lindsay who took it. In the end, it took over a week to get the bracelet back from Lindsay and it was only returned after the nurse threatened to call the cops. One of Lindsay's people eventually returned the bracelet to the nurse, who was extremely upset about what had transpired," the source says.

During the time the nurse was battling to get her bracelet back, the source says Lindsay sent her a text message that read: "Elizabeth would be very upset with how you are behaving."

Before the bracelet incident, Lohan had sung the nurse's praises, telling Jay Leno that she had generously given the troubled 25-year-old one of Dame Taylor's furs. "My entertainment lawyer, he knows the nurse that was with her for about seven/eight years, so I became good friends with her and she was on set most of the days I was working and she actually gave me one of Elizabeth's furs, which was nice of her," Lindsay said during a promotional appearance for Liz & Dick.

As RadarOnline.com previously reported, Lohan is currently on probation for stealing a necklace from a Venice jewelry store. Meantime, she will be back in court on January 15 to be arraigned on new charges of lying to cops in connection with a Santa Monica car crash she was involved in last year. Calls seeking comment to Lohan's rep weren't immediately returned.
That is an amazing story. So the nurse knew that Lindsay had stolen it and she just wouldn't let up and finally Lindsay managed to return it – via a third party, because she's so full of crack delusions, I'm sure in her mind she thought the bracelet belonged to her because she was playing Elizabeth Taylor. Which brings me to another thought – whatever happened with that situation where Lindsay trashed the hell out of Elizabeth's old trailer?
UPDATE: Radar has an addendum to this crack heist story – basically, Lindsay was keeping the bracelet so that she could have a fake copy made, and then she was going to give the copy to the nurse. Because she's a crack genius.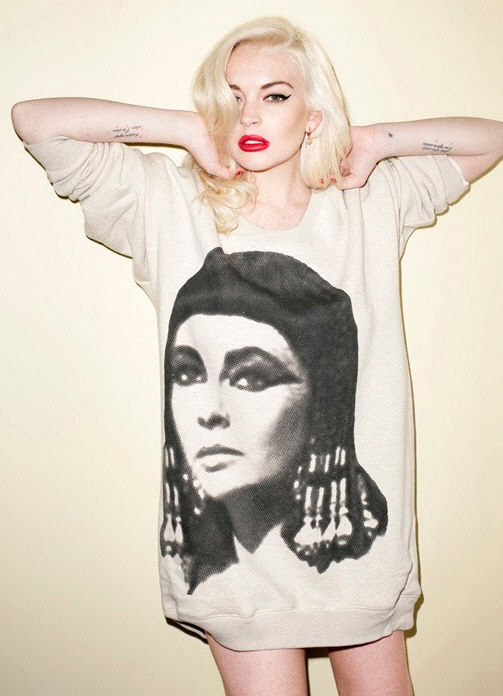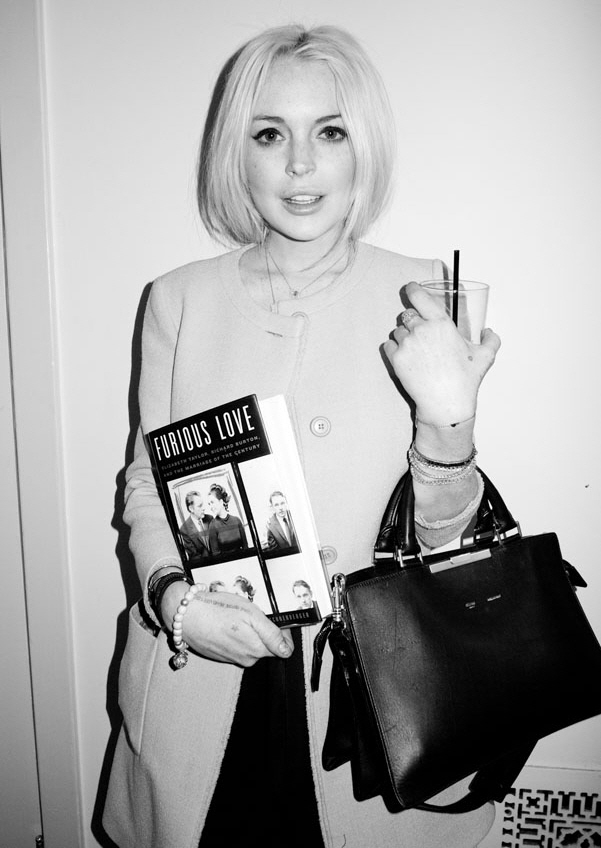 Photos courtesy of WENN.