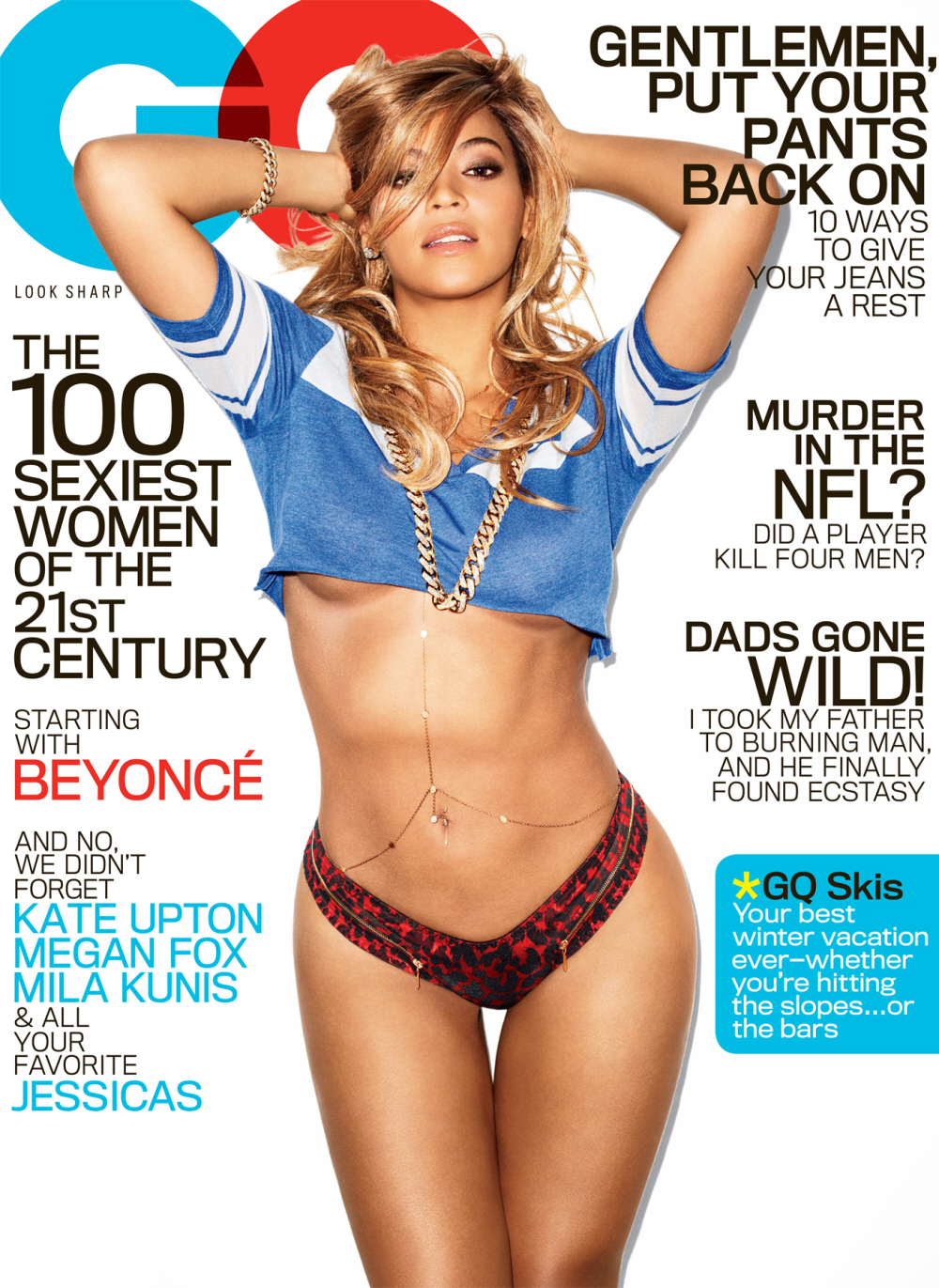 Beyonce is the cover girl for GQ's February issue, also known as the nonsensical "Hottest Women of the 21st Century" Issue. For real? We're only at 2013 and we're already ranking the hot girls of the century? Who made the hottest girls of the 20th century? I hope Eleanor Roosevelt made that list! She was HOT. Anyway, Beyonce's cover is quite a lot of HIPS and under-boob (what is that called?) and belly jewelry. She looks good, don't get me wrong. She looks very sexy. Are we still going to be talking about how sexy she is in 2099 though?
Meanwhile, did you hear that Beyonce is once again taking center stage at Pres. Obama's inaugural? In January 2009, for Obama's first inaugural, Beyonce was given the task of singing "At Last" for Pres. Obama and Michelle's first dance of the evening. This time, Beyonce actually gets to be on stage for the actual inauguration, I think:
After supporting him throughout his campaign, Beyonce will perform the National Anthem at President Barack Obama's second inauguration. The Presidential Inaugural Committee announced Wednesday, Jan. 9 the three special musical guests who will take the stage at the 57th Presidential Inauguration.

Beyonce is set to sing the National Anthem, Kelly Clarkson will perform "My Country Tis of Thee" and James Taylor will sing "American the Beautiful."

Obama's inauguration will be held on the West Front of the U.S. Capitol in Washington, D.C.

"Vice President Biden and I are honored to have these wonderfully talented musical artists perform at the Inaugural ceremony," Obama, 51, said in a statement. "Their music is often at the heart of the American story and speaks to folks across the country."

Beyonce, 31, and Taylor, 64, both had the honor of performing at Obama's first inauguration in 2009. Jay-Z's wife also performed a cover of Etta James' "At Last" for Obama's first dance with First Lady Michelle Obama during the Neighborhood Inaugural Ball.
I'm kind of fine with that list. James Taylor is a national treasure, and Beyonce will do the National Anthem justice. Kelly Clarkson was a bit of a "WTF?" moment, but then I realized that the president's daughters are probably fans, and Kelly is probably seen as a "good pop star" in the Obama household. Huh… I wonder if Jay-Z gets invited to sit with the inaugural party because his wife is performing?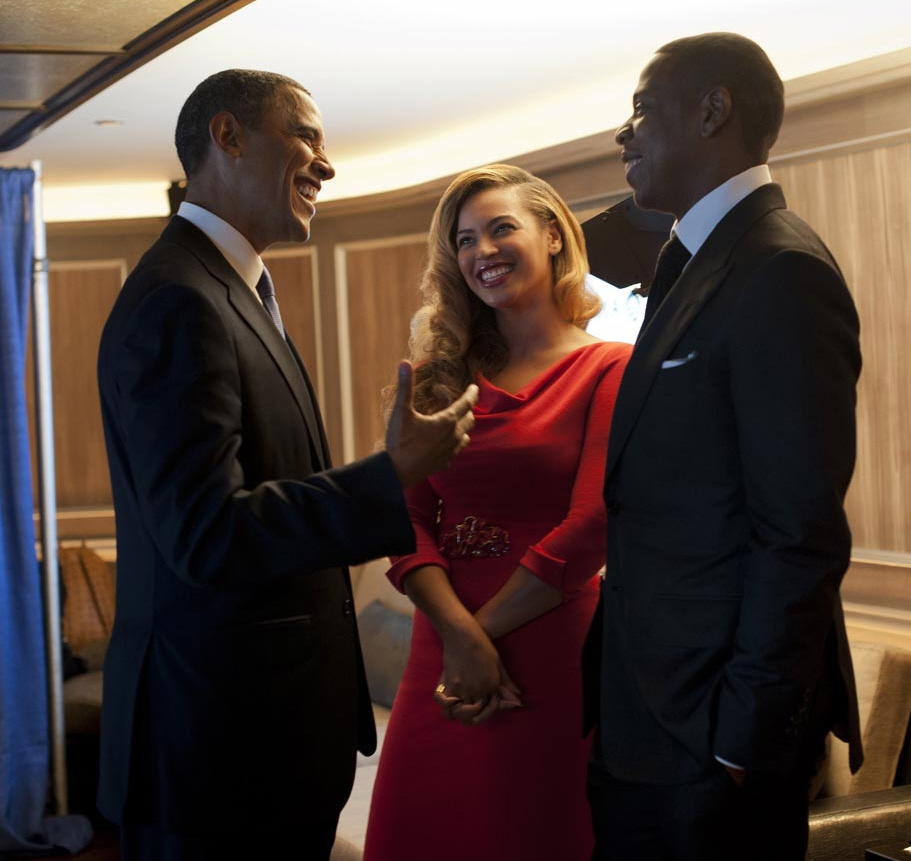 Last thing – Jay-Z posted this photo of Blue Ivy while the family was on vacation. He posted it with the message: "Last day of vacation, playing UNO."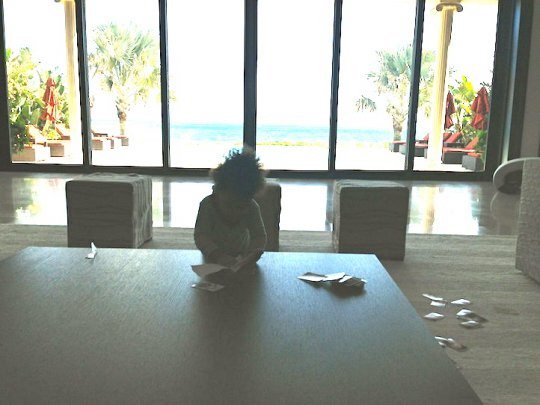 Photos courtesy of Jay-Z, cover courtesy of GQ.