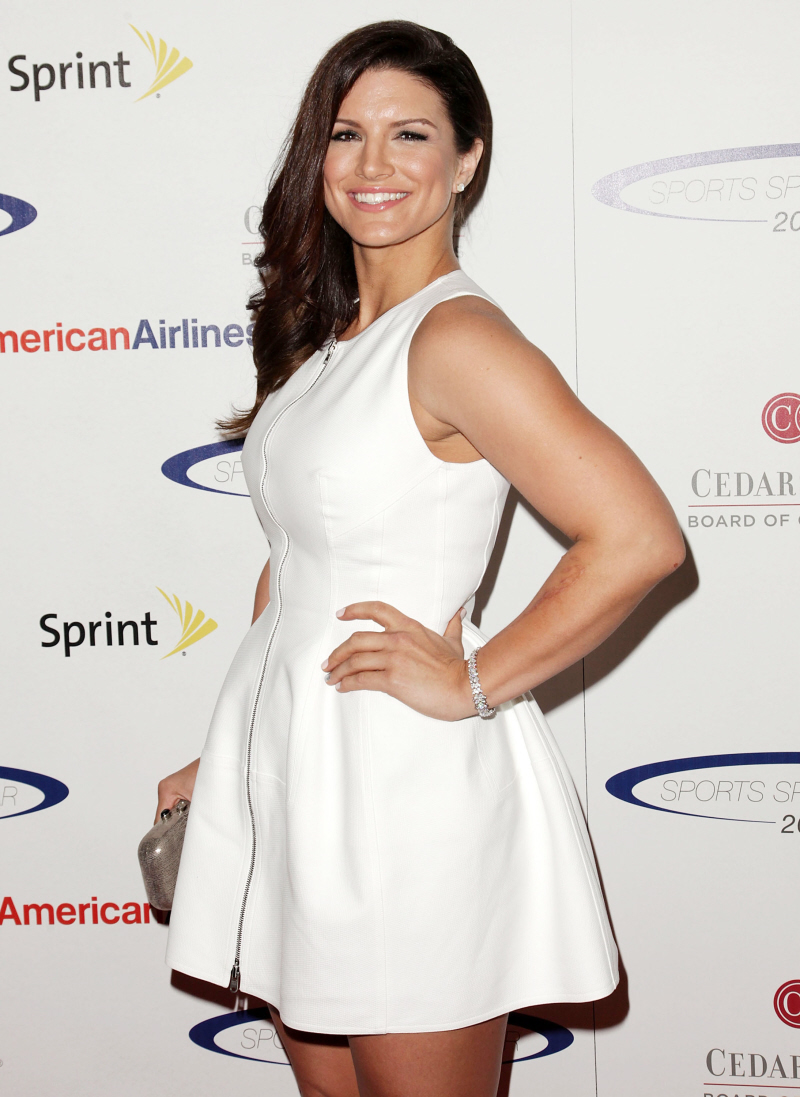 I only heard about this yesterday, from LaineyGossip, but it looks like the rumors have been around for a while. Why did no one tell me?!!?! Apparently, Henry "Superman" Cavill is dating Gina "UFC badass hottie" Carano. On a simply superficial level, what do you think? HOT, right? Ever since I read Lainey's story, all I can think about is the crazy athletic sex Gina and Henry must have. They must be bouncing off the walls. Mmm.
I basically only know Carano from Haywire, which I actually really liked, mostly because Carano was so strong AND feminine and badass, and because the supporting cast was AH-mazing (Banderas, Fassbender, McGregor, Pullman, Tatum!). I also grew to like Carano during the promotion of Haywire, where she seemed self-assured but not conceited, self-contained but not smug, with a very natural physicality and sensuality. And I always thought that Fassbender picked up on those qualities too, because I could have sworn… those two might have had something. Fassy always said that he was very happy to have his ass kicked by a girl, and if you've seen the film, boy does she ever kick his Irish ass.
Anyway, I've done some cursory investigation into this pairing, and it seems legit. Henry split with his fiancée in August of last year, and by September, there were already sightings of Gina and Henry together, although all of the nerds immediately went to "Superman and Wonder Woman!!" nerd-speculation rather than "two hot people boning." Then in December, UK outlets quietly claimed that Henry had met Gina in September and they had been "taking it slowly" since then. As for the Wonder Woman rumors… I totally wouldn't hate that. Out of all of the actresses that get mentioned for a possible reboot of the Wonder Woman character, Gina would do it justice.
Sigh… I want a sex tape of these two. Mmm.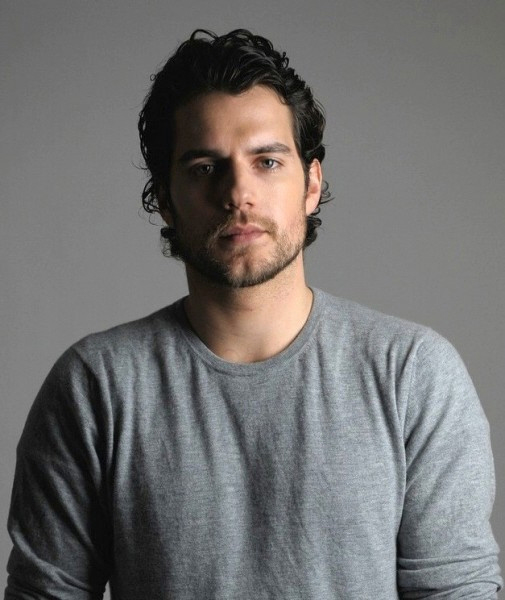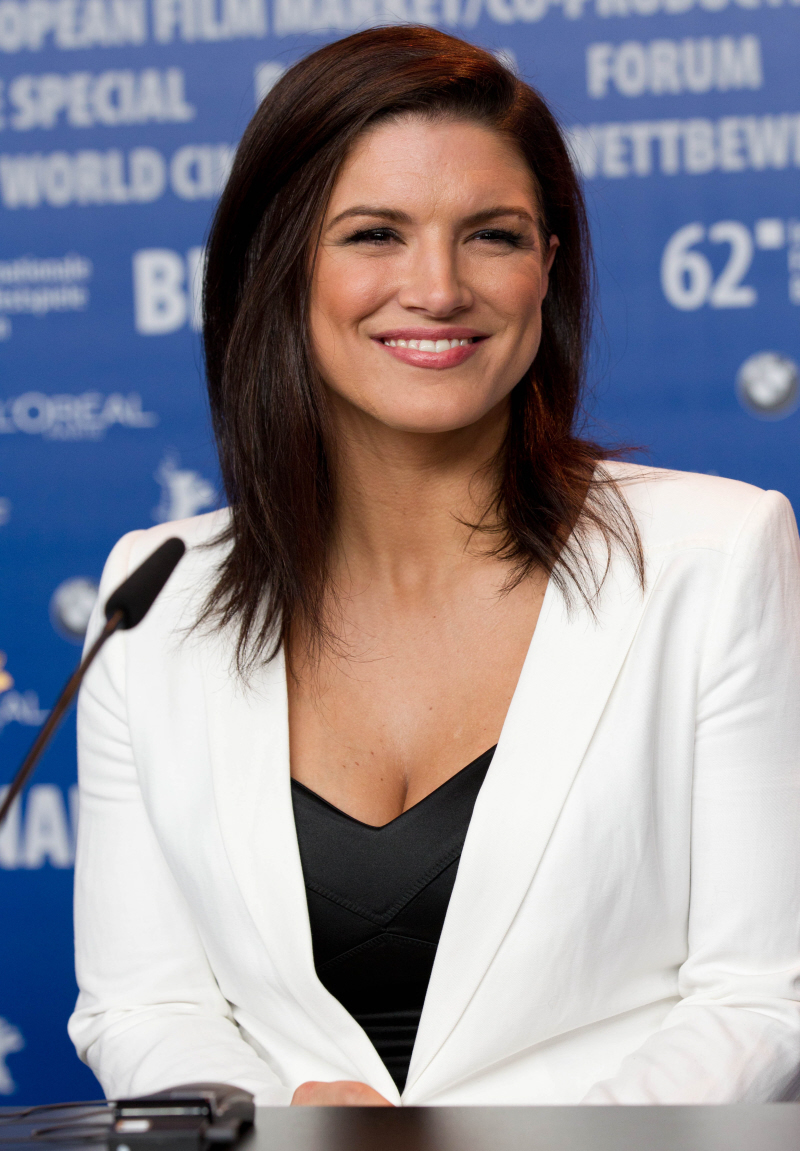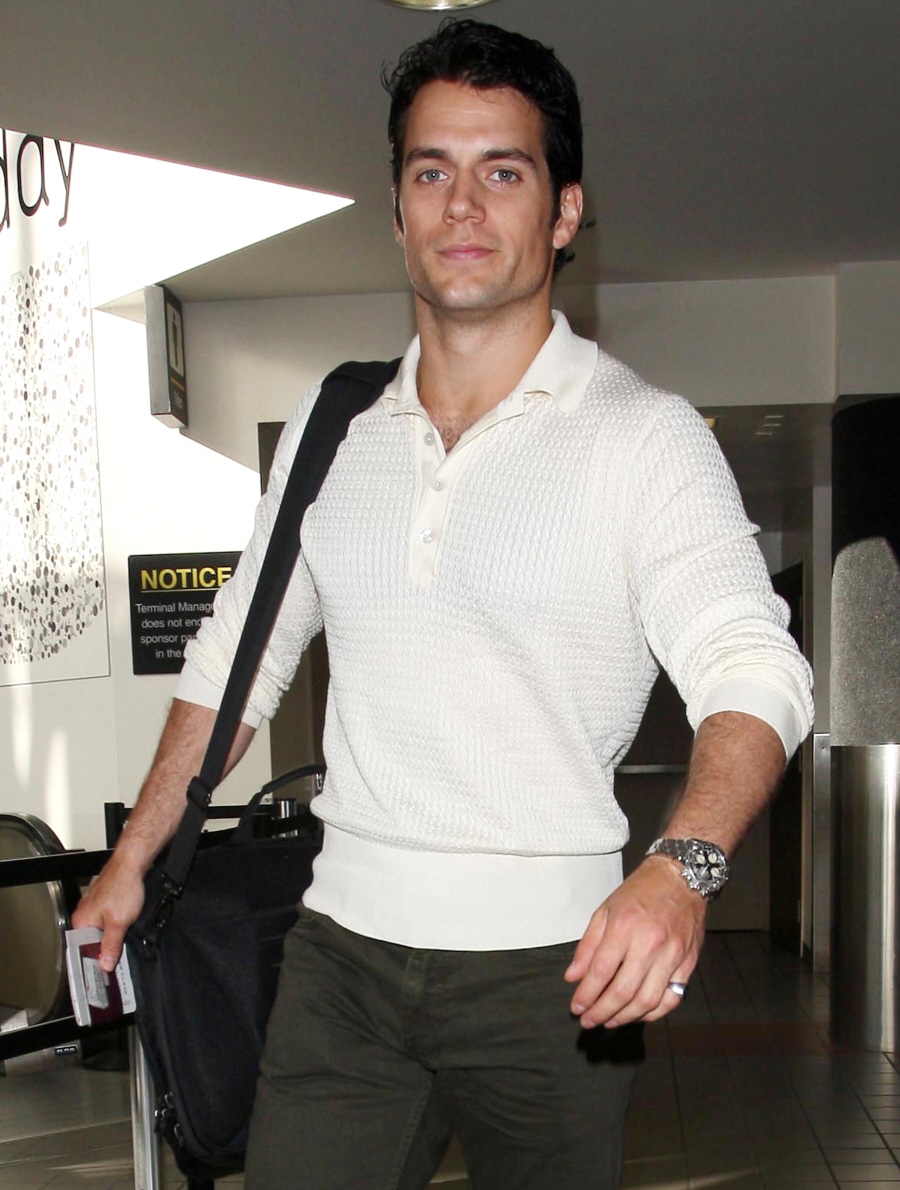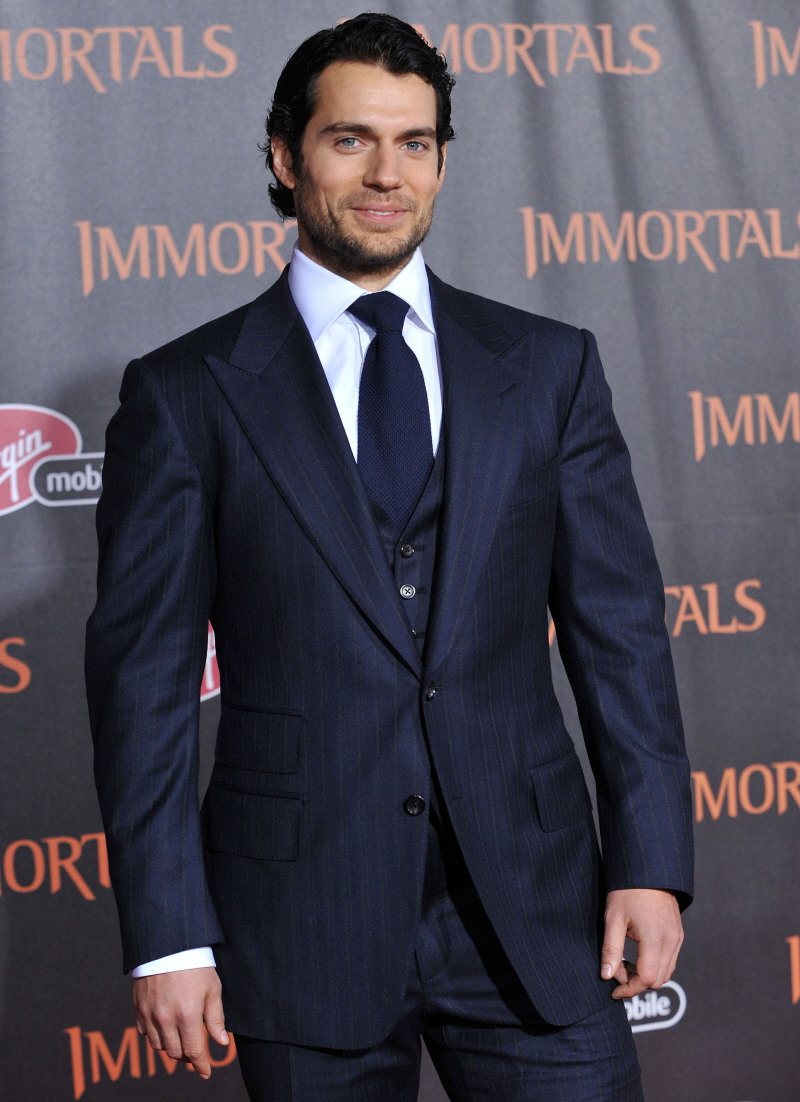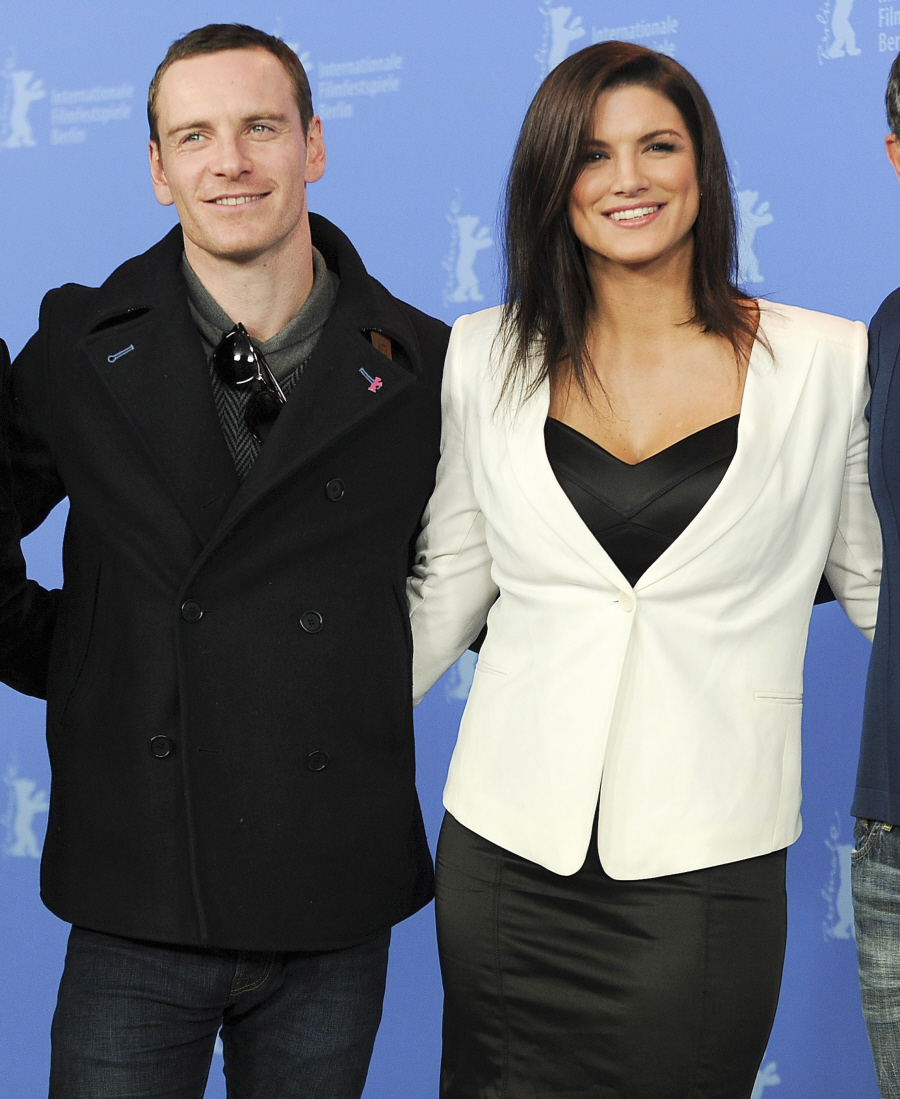 Photos courtesy of Fame/Flynet and WENN.