Mariah Carey's diet trick: she eats only purple foods, three days a week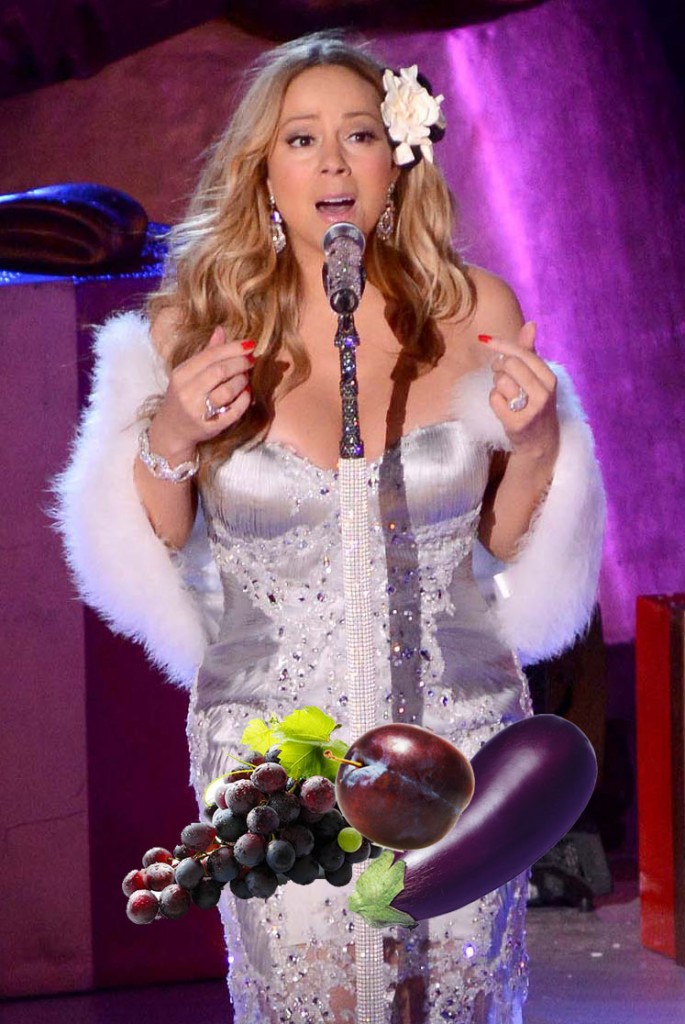 Here's a funny reminder that Mariah Carey isn't just a diva when it comes to her job – she's committed to being a diva in all aspects of her life, including her diet. Star Magazine (I know) reports that Mariah stays slim by eating only foods that are purple three days a week. (Do Nerds, Skittles and Laffy Taffy count? Nick and Mariah have an entire candy room in their house that's set up like a store at the mall. I'm not kidding, Nick gave PopSugar a tour.)
Mariah Carey may love wearing the color pink, but she's eating only purple! The diva has thrown herself into a new diet: three days a week, she eats purple foods like plums, grapes and eggplants – and is already loving the results. "They say a plum a day keeps the face-lifts away, and Mariah's loving her sexy new shape," and insider tells Star. Mariah herself admits that she needs to get creative with slimming down. "Since having the babies, I realize that 90 percent of losing weight is my diet." Do purple skittles count?
[From Star Magazine, print edition, January 21, 2013]
Years ago I saw a nutritionist on Oprah explaining that purple foods have the most phytonutrients or something, and that when you shop you should strive to get colorful fruits and vegetables for that reason. It sounds like a quack way to diet, but if it works for Mariah that's all that matters I guess. She's probably getting enough nutrients and protein if she only eats that way three days a week.
Mariah is also a strong proponent of the Photoshop diet, as evidenced by this latest bikini photo she's released to the press. We posted this yesterday, but let's revisit it.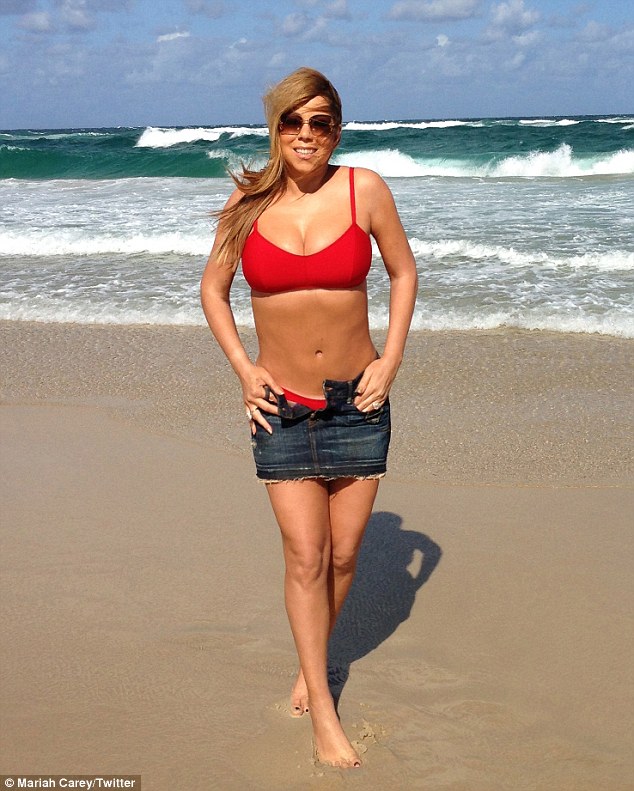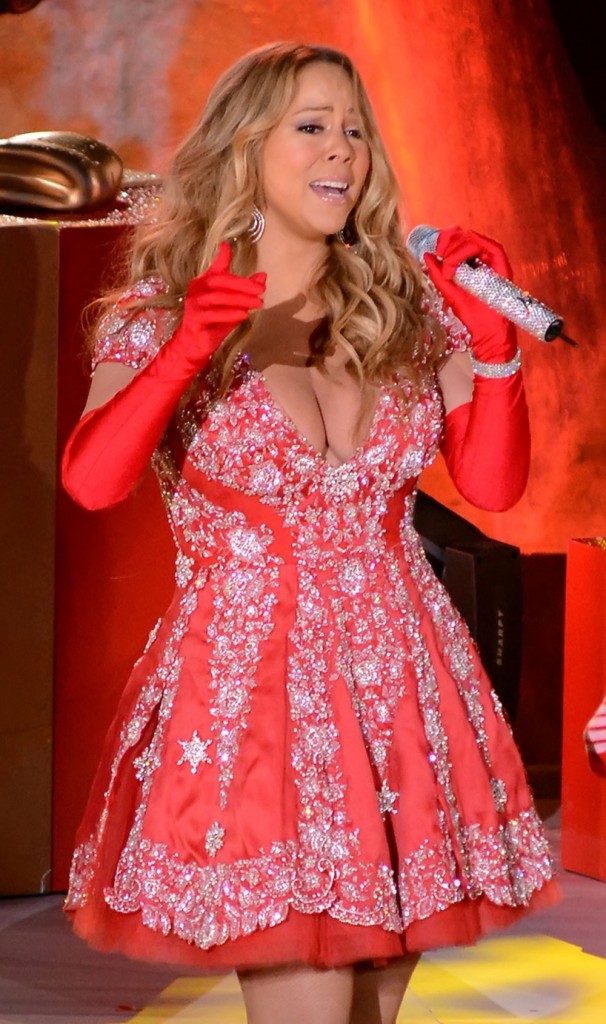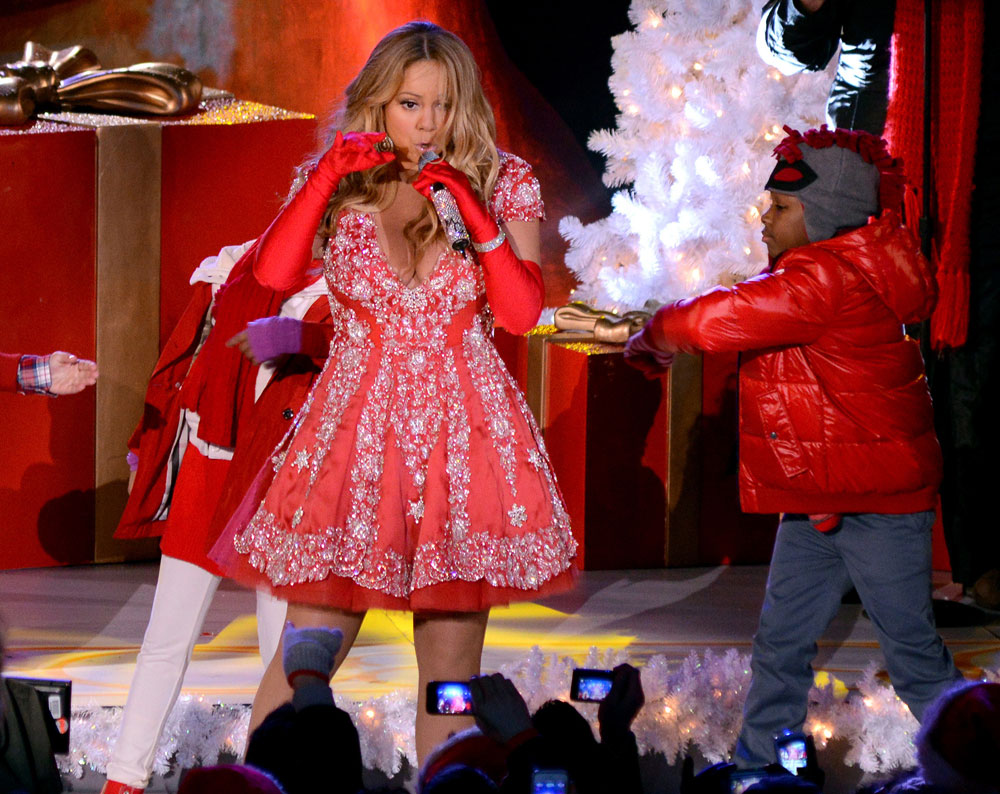 These photos are of Mariah performing at the tree lighting ceremony at Rockefeller Center in London on 11-27-12, credit: Ivan Nikolov/WENN.com
Written by Celebitchy

Posted in Diets, Mariah Carey

- Mariah Carey lip synced on American Idol [CDAN]
- Colin Firth is looking good [Lainey Gossip]
- Internet celebrity charged with murder! [D-Listed]
- What is Paz Vega wearing? [Go Fug Yourself]
- New bachelors on The Bachelorette [Reality Tea]
- Goodbye to The Office [Pajiba]
- Bachelor Sean's fiance cheats on him [Evil Beet]
- Britney Spears out with her man [Popsugar]
- Nina Dobrev works it [Popoholic]
- Cindy Crawford needs to lay off the 'tox [Celebslam]
- Who said it: Carrie Bradshaw or The Dalai Lama? [Buzzfeed]
26 Responses to "Mariah Carey's diet trick: she eats only purple foods, three days a week"