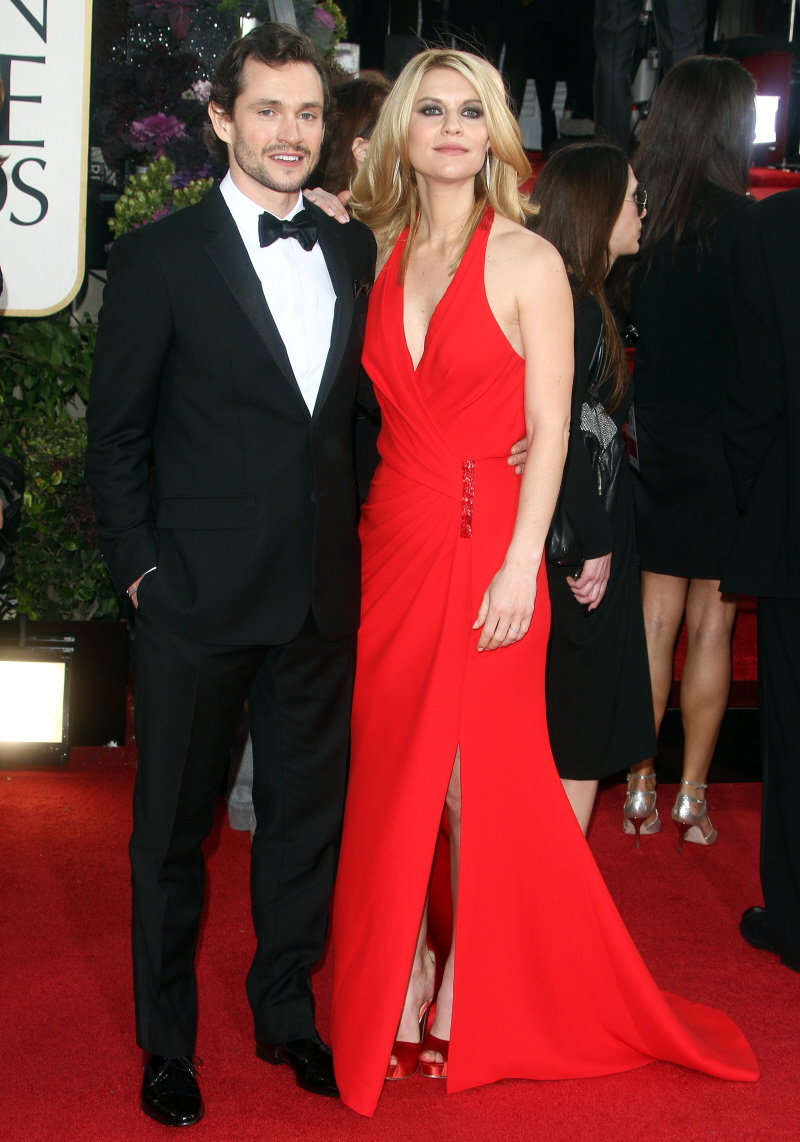 I'm aware that some people really didn't like Claire Danes' whole Golden Globes look last night. Like, you were expecting her to do the teenage-princess thing in a soft Calvin Klein look, or you wanted her sleek and minimalist, like she normally does. But if you saw her red carpet interviews, you know. Chica is STRUNG OUT. She only gave birth a month ago, and she has that look of a completely overwhelmed new parent. She probably felt like this was all a very lucid, vivid living nightmare because she's so sleep-deprived. So I applaud her for changing things up and doing an unexpected (and not unwelcome) look.
Claire wore this red Versace gown that emphasized her new-mom boobs and her postpartum weight loss. Her hair was long and fluffy and all over the place. She didn't seem "contained" or "together". She was worried about "leaking" on the red carpet, and she said so to Ryan Seacrest. So… I kind of love her. Head to toe. I think if you take into account how strung out she was, this appearance was a complete and total victory. Her sheer exhaustion made her likeable and interesting, and I like that this wasn't some super-pulled-together look, because she's done that so many times before.
Claire won too, as did Damian Lewis. Homeland won Best Drama, meaning that it swept the major categories again, just like at the Emmys last year. Homeland is the new Mad Men (only Homeland gets all of the acting awards too!). I'm including some pics of Damian and his wife Helen, as well as his on-screen wife Morena Baccarin in a particularly hideous Valentino.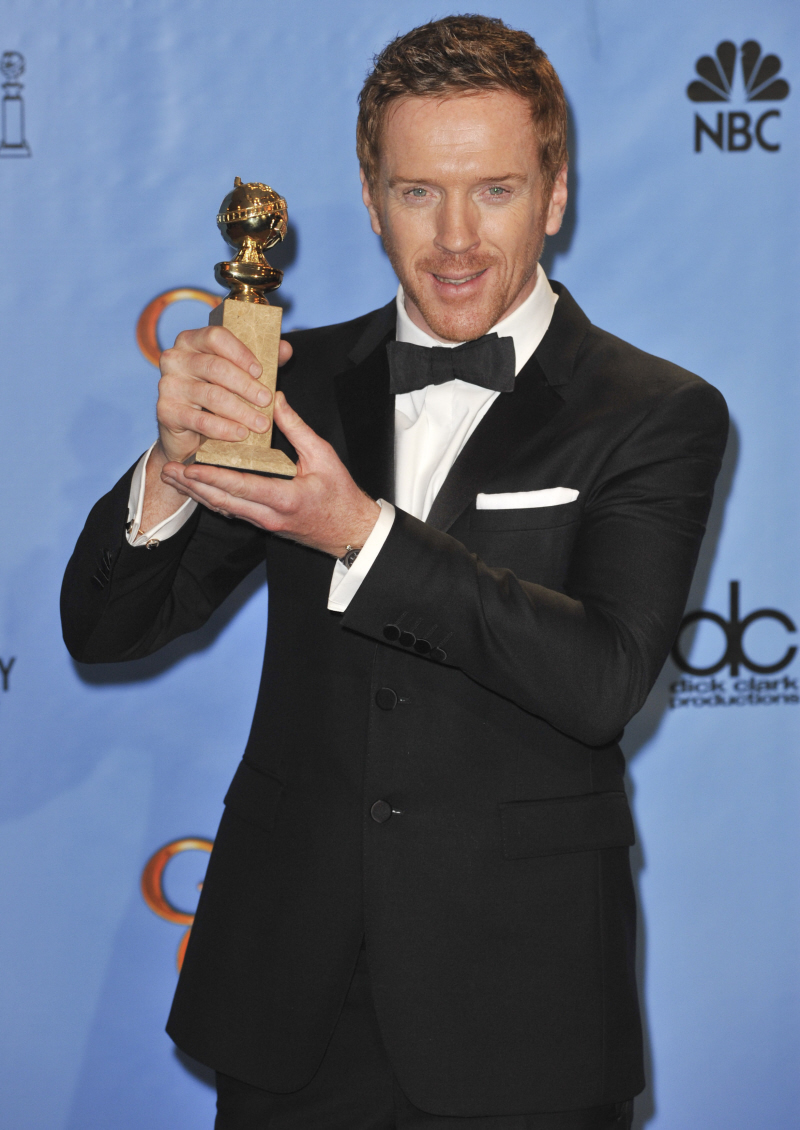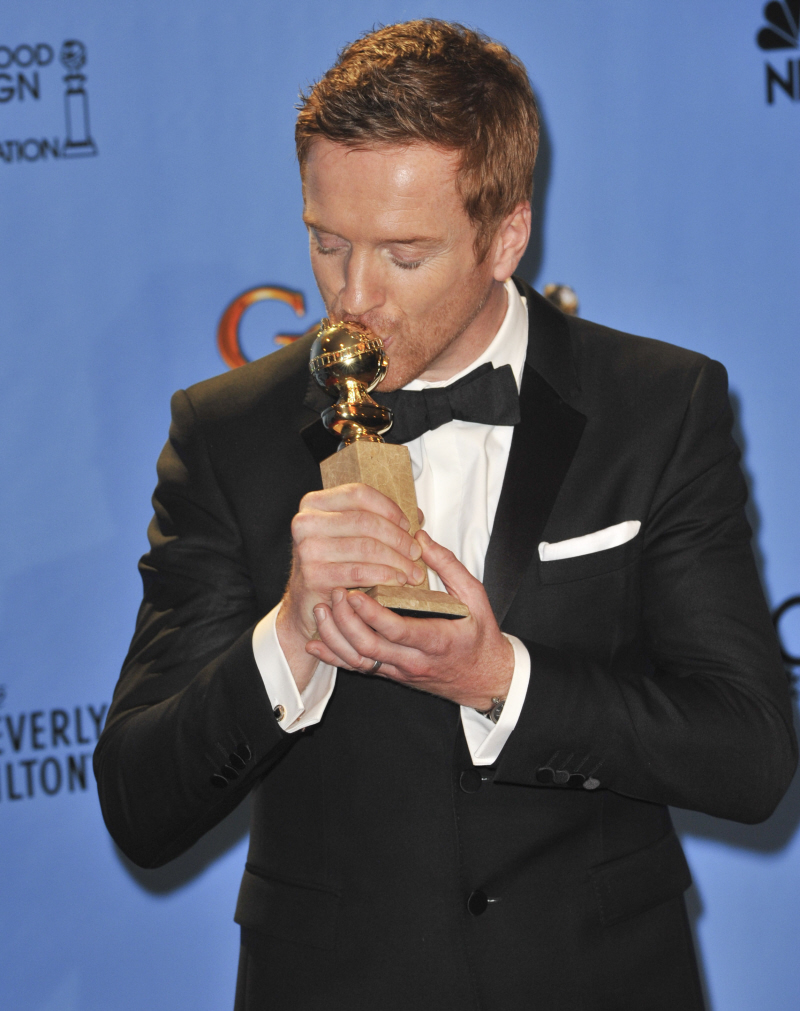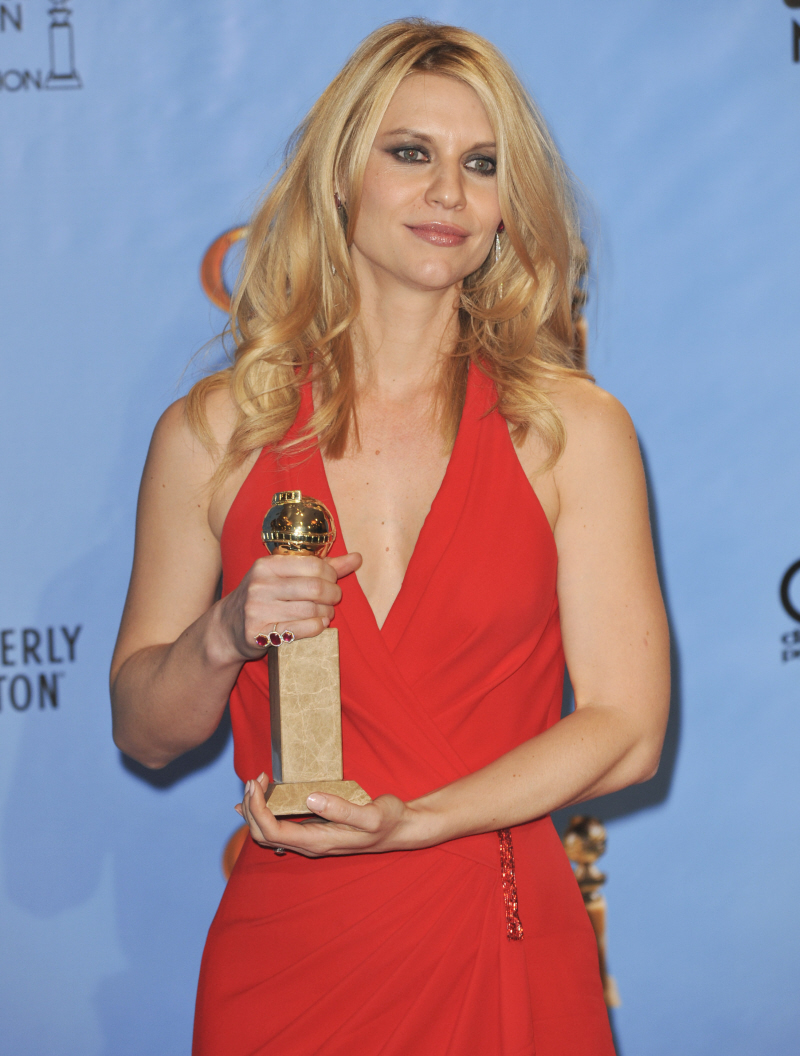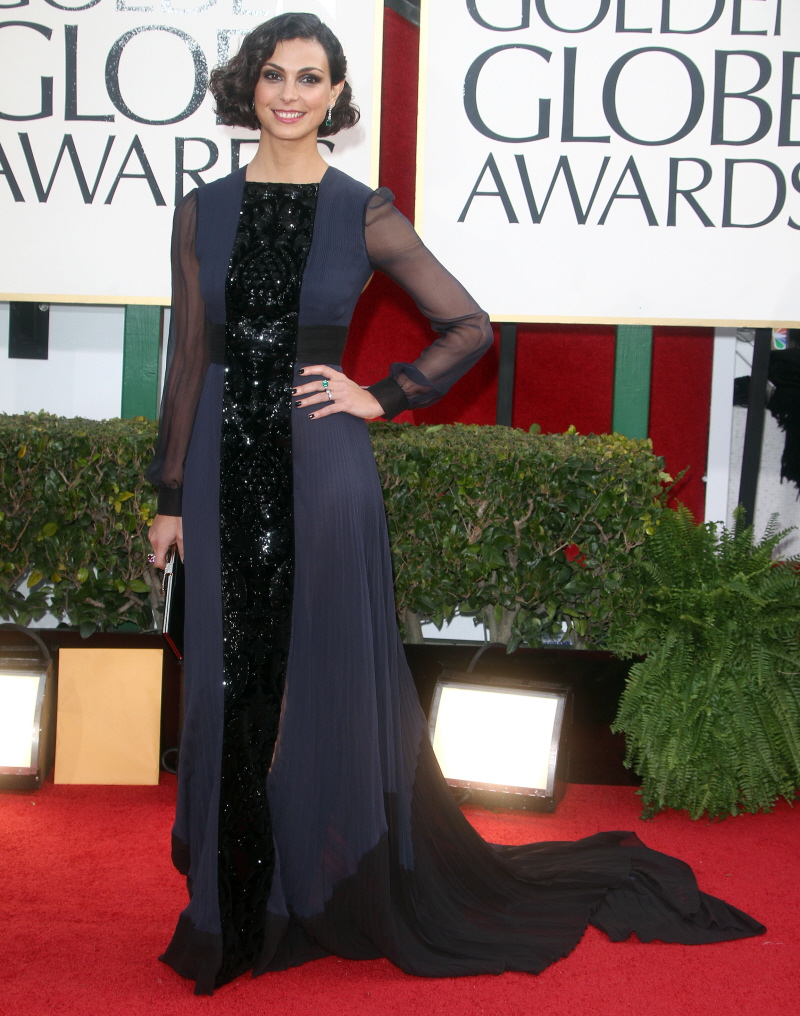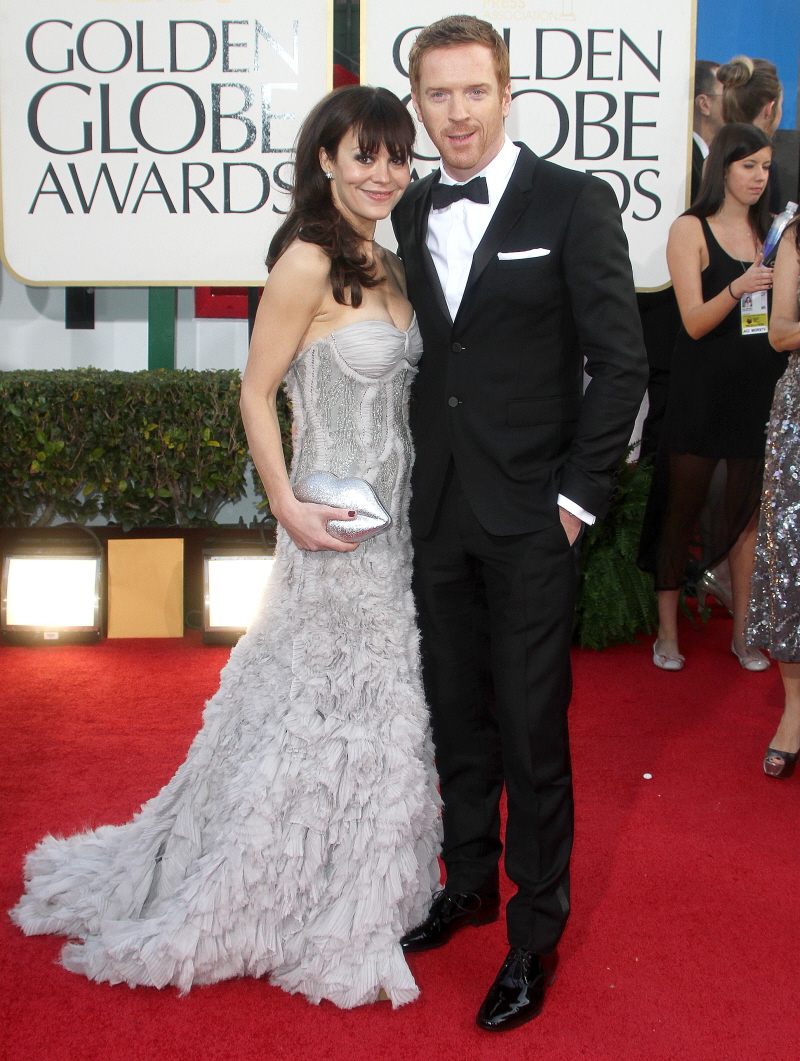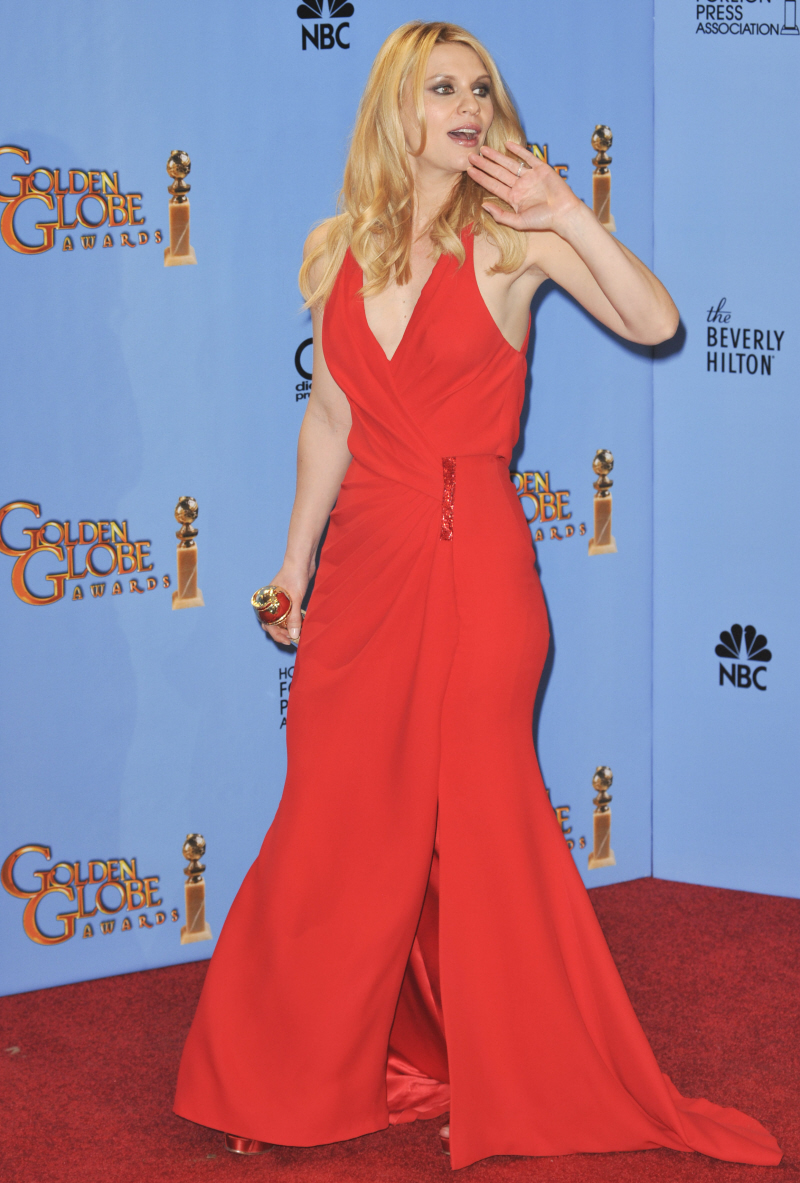 Photos courtesy of Fame/Flynet and WENN.