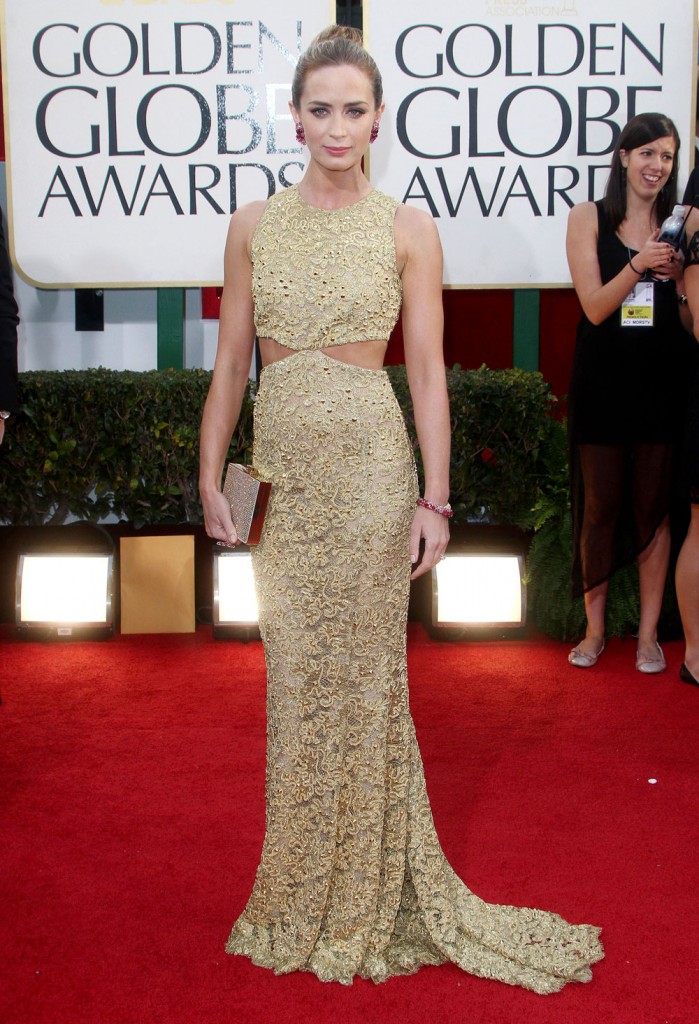 There were quite a few light-colored sequined dresses at the Globes last night. My favorite look was on Helen Hunt, which I'll get to in a moment. First off we have Emily Blunt in a bizarre yellowish Michael Kors dress with cutouts along the ribcage. This is such a fug dress I'm wondering how Emily and her people greenlit it, like how did that process go and did anyone even second-guess this gown? Emily loves formfitting gowns, and we've seen her in cutout dresses before, but this is a convergence of so many poor choices in one dress. There's some swirly lace, it's an unappealing color, and it has round sequins stuck on it in a random pattern. At least the cut is flattering. Also, what is going on with those bright, chunky earrings and her updo? It's just a bad look all around.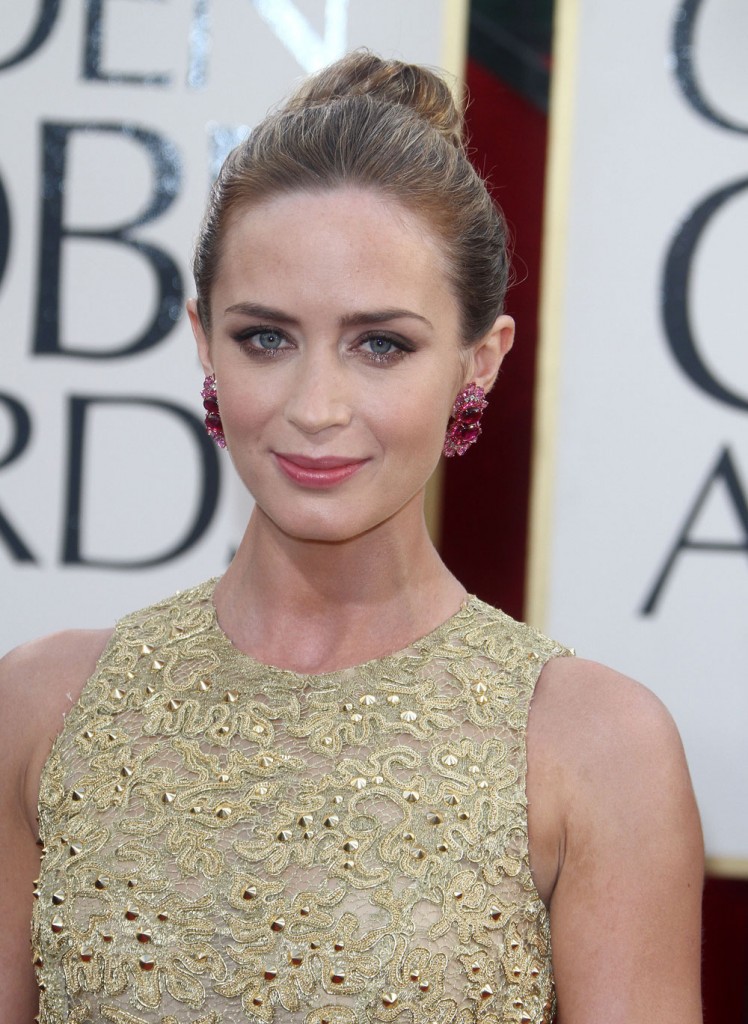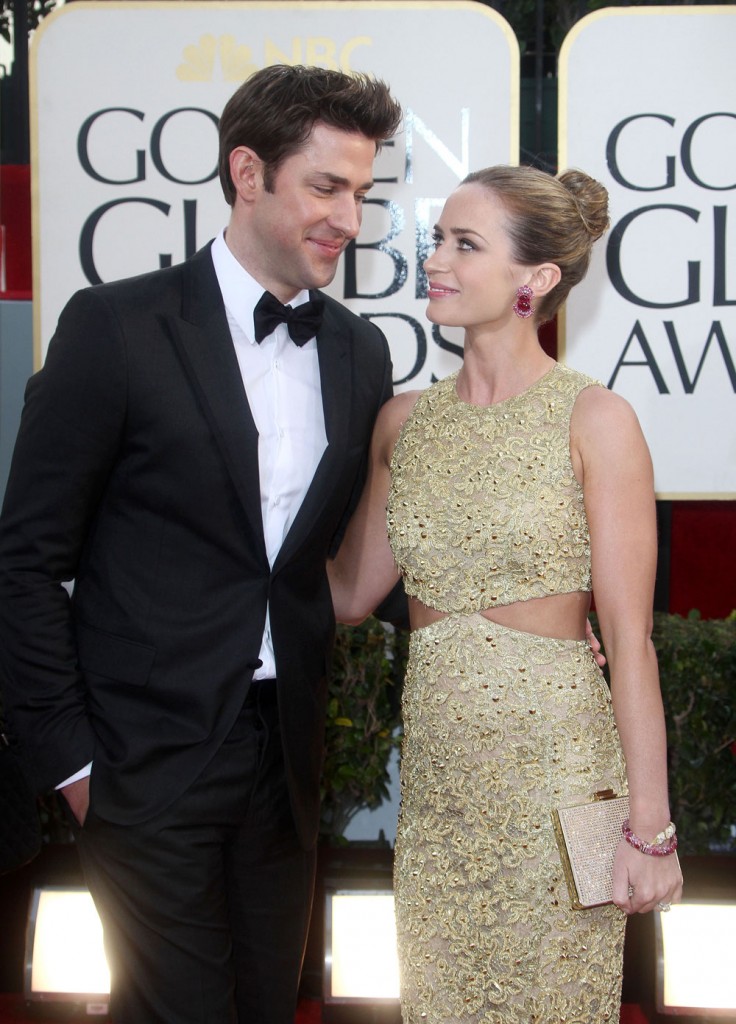 In contrast, a visibly pregnant Kristen Bell wore a very cute cap-sleeve empire waist Jenny Packham gown. The dress flowed beautifully in motion and she looked very comfortable on stage. This is an elegant maternity gown.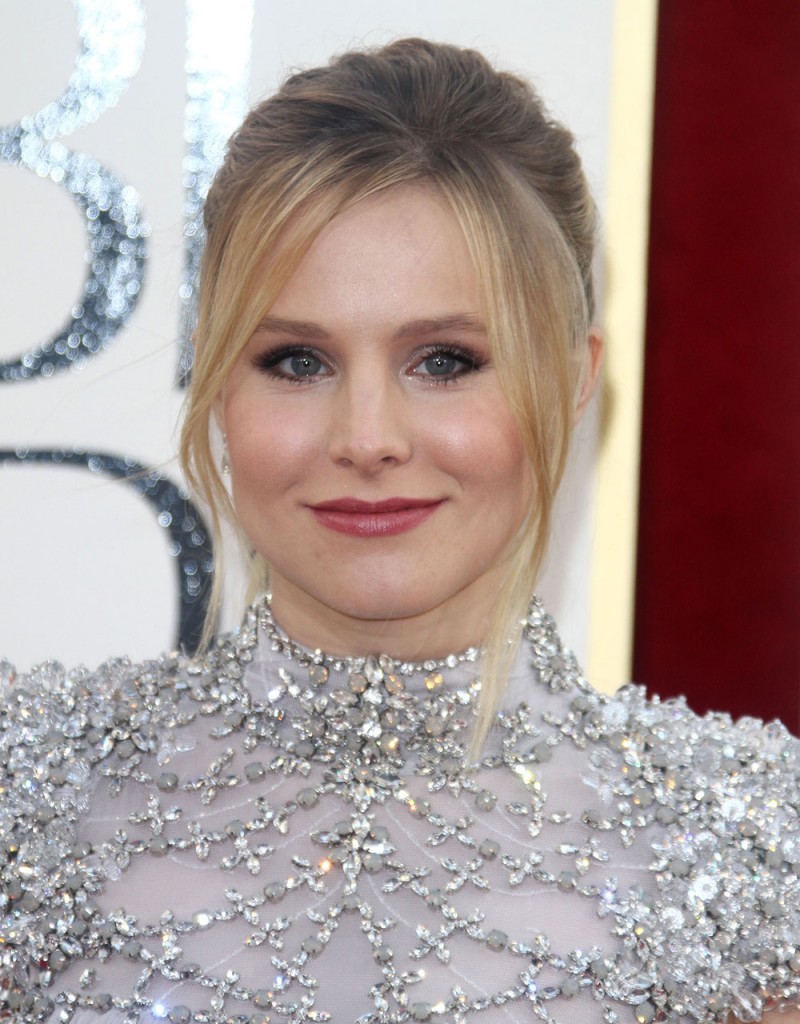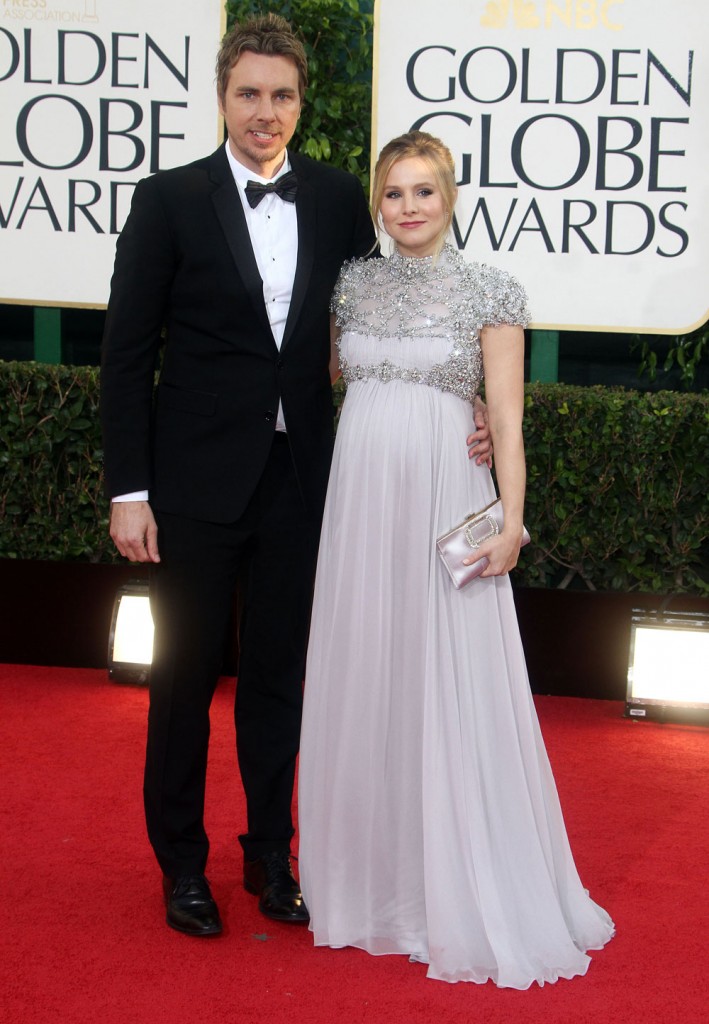 I thought Isla Fisher was gorgeous in Reem Acra. I love the sheer shoulder panels on this gown and the very simple but striking square sequins. It's a very straightforward dress that packs a lot of punch, but some people are bound to find it boring.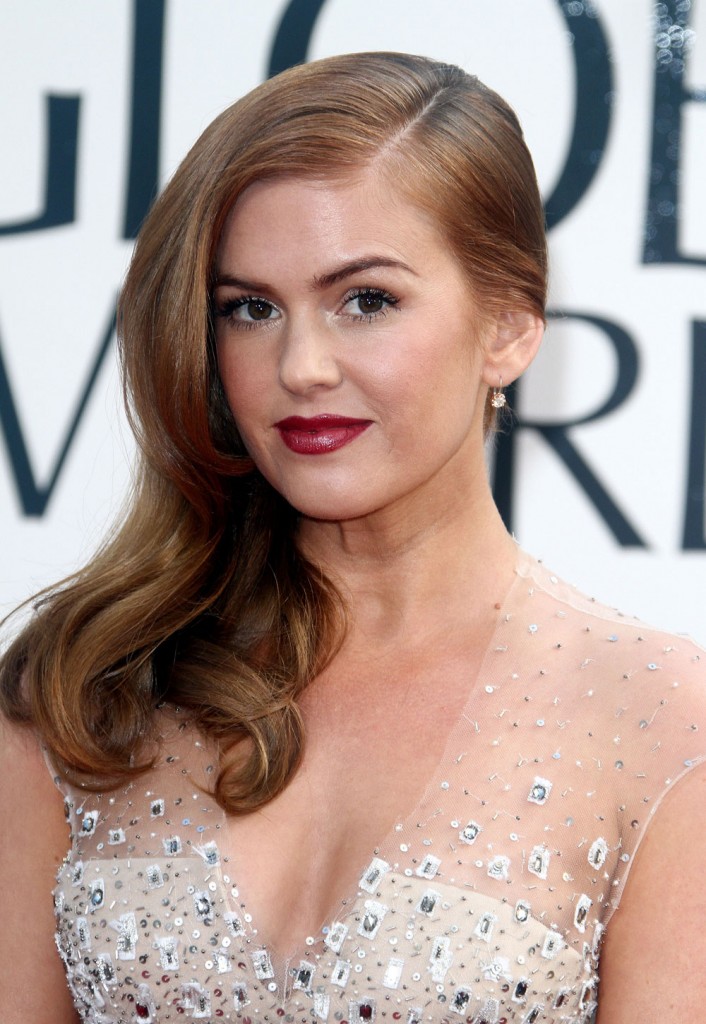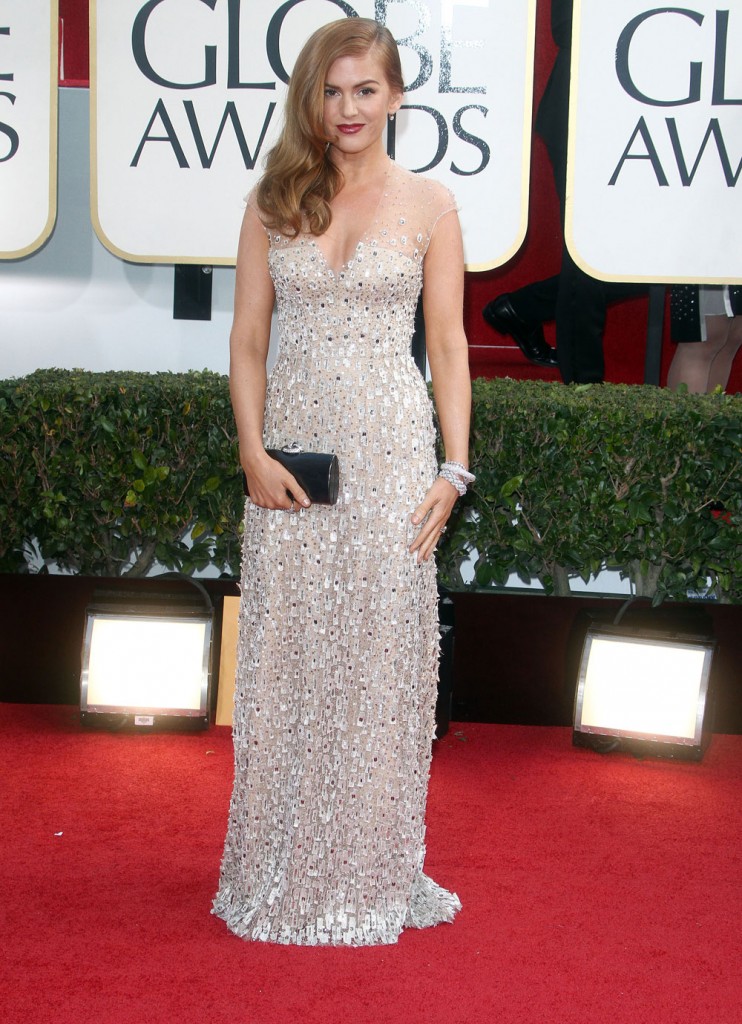 Helen Hunt really killed it for me in this wide-striped sequin and mesh gown. Look at the amazing detail on the neckline and bodice. This dress is a work of art. (I can't find a designer ID on this yet.) It also highlights her great figure without showing too much skin.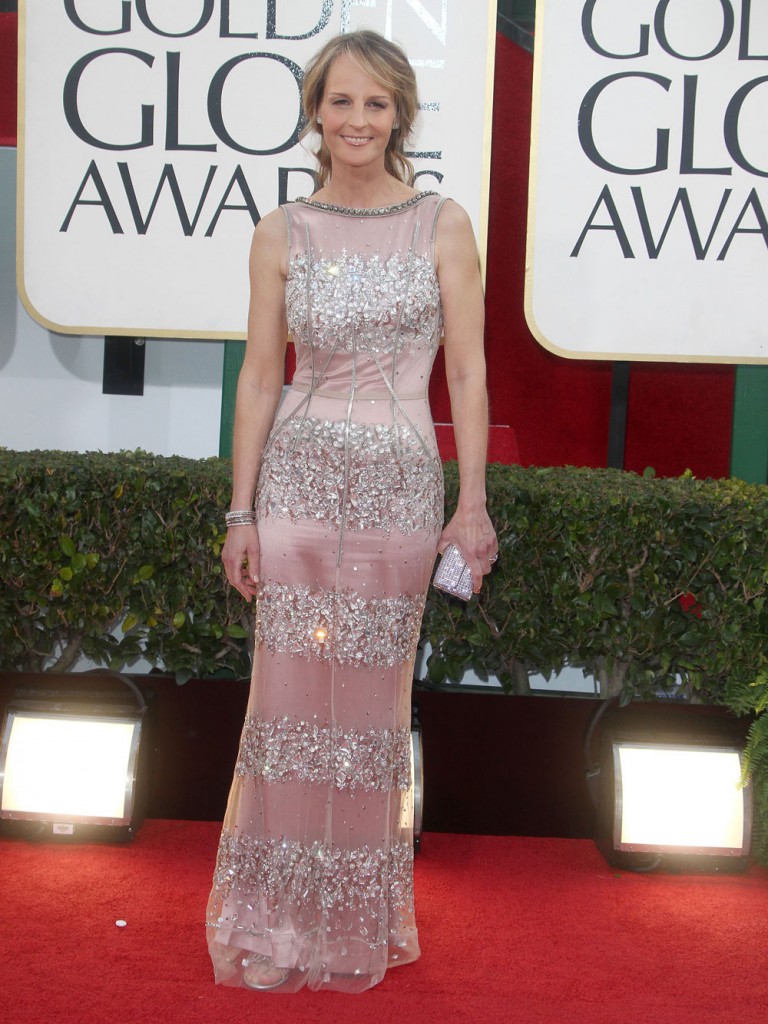 Connie Britton wasn't as successful in a formfitting sleeveless silver gown. It was a pretty dress, the cut just seemed a bit cookie cutter to me. Still, I loved her hair and makeup.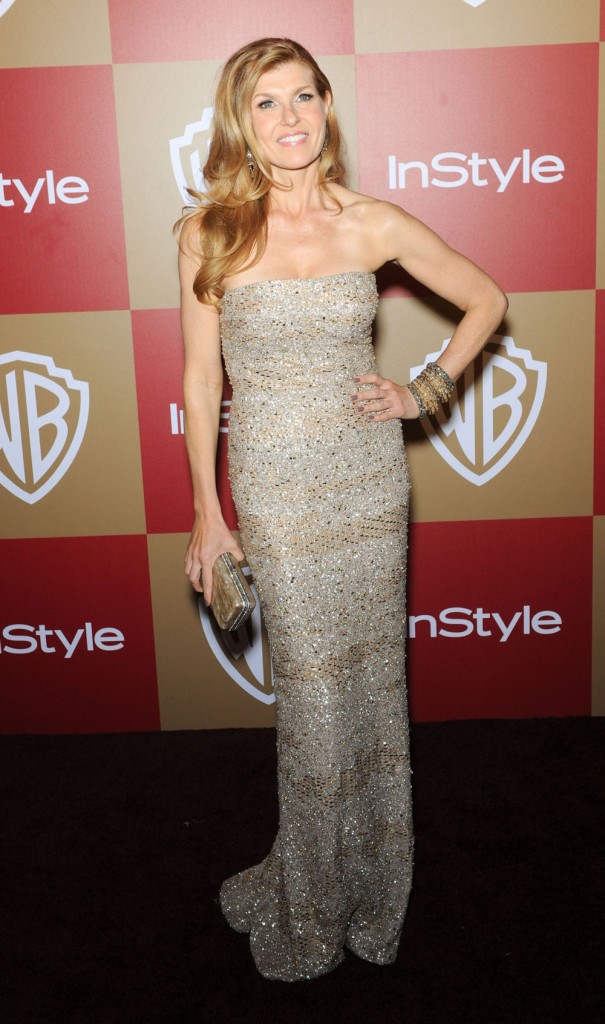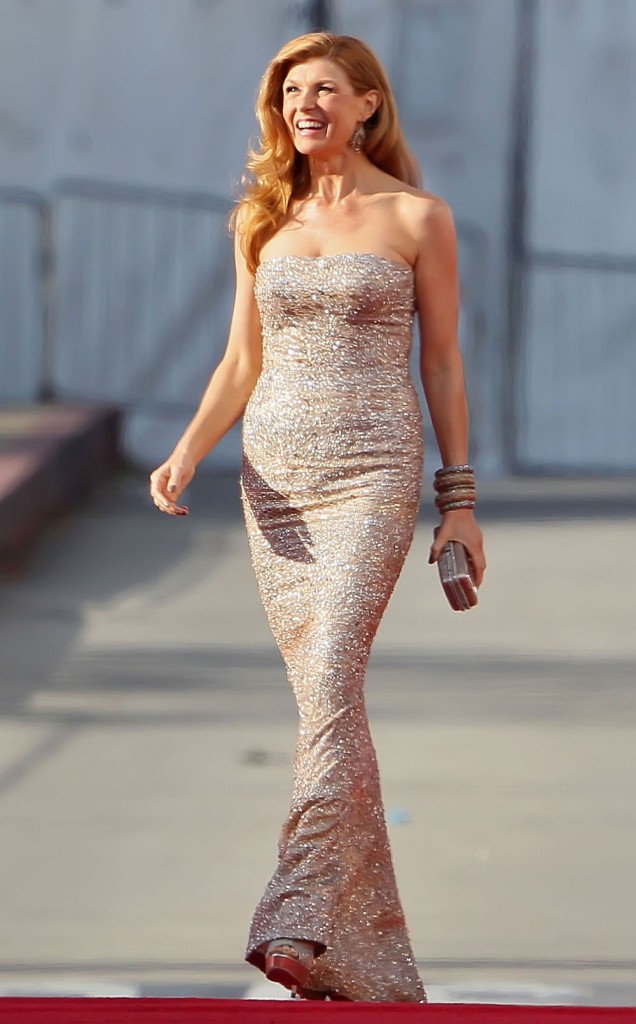 Photo credit: FameFlynet and WENN.com