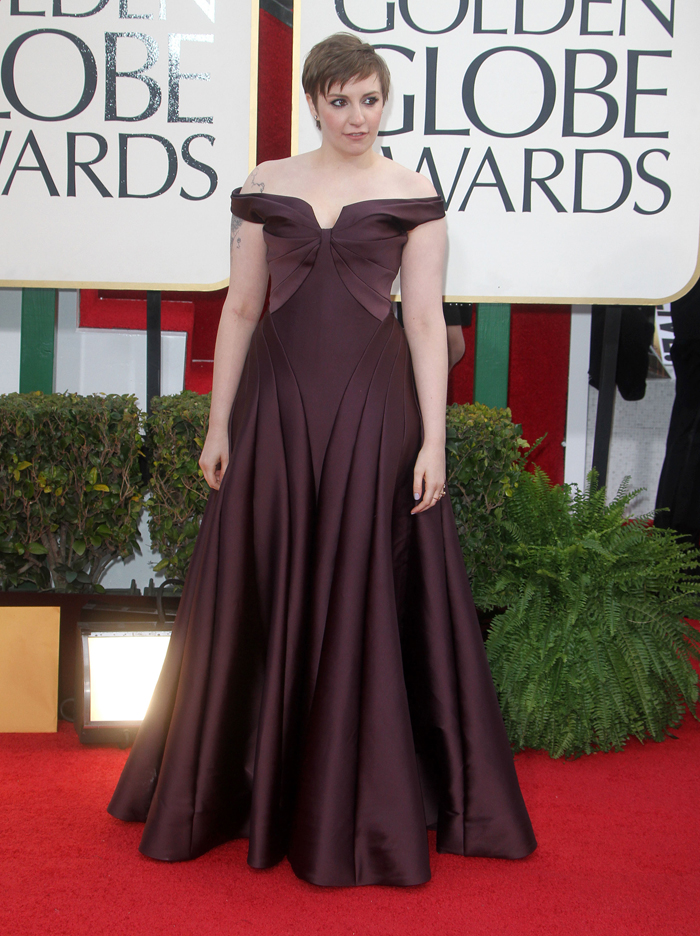 Last night when Jason Bateman was grimacing alongside Aziz Ansari (who was pretending to be really baked) while presenting the Best Actress, Comedy or Musical Series award, I was actually chanting, "Anyone but Lena Dunham! Anyone but Lena Dunham! Oh … crap." Because she won. Lena Dunham actually won, and now we can officially blame Judd Apatow for the further deterioration of Western civilization. Lena's brainchild, HBO's "Girls," also won Best Comedy or Musical Series, so I guess she's here to stay for at least a few more television seasons before the show's gimmick wears thin. Here are her acceptance speeches for both awards, and Lena claims that she was nominated to speak on behalf of the entire "Girls" cast and crew. I guess we'll take her word for it.
On the red carpet, Lena wore Zac Posen and claimed "[he's] an old friend of mine so it's very exciting to be wearing him in this context." Of course Zac is an old friend. Why wouldn't he be? The gown was not good though. The color — puce — clashed garishly with Lena's skin tone (nothing against pale girls because I'm pale too and would never wear that color), and she looked so incredibly awkward. What's even worse is that Lena couldn't walk in whatever high heels she had on under that dress, so she simply tottered up to the stage while accepting both awards. With a dress that length, Lena really should have gone with flats instead of tight, uncomfortable heels in which she couldn't even bother to learn to walk. No one would have even noticed flats.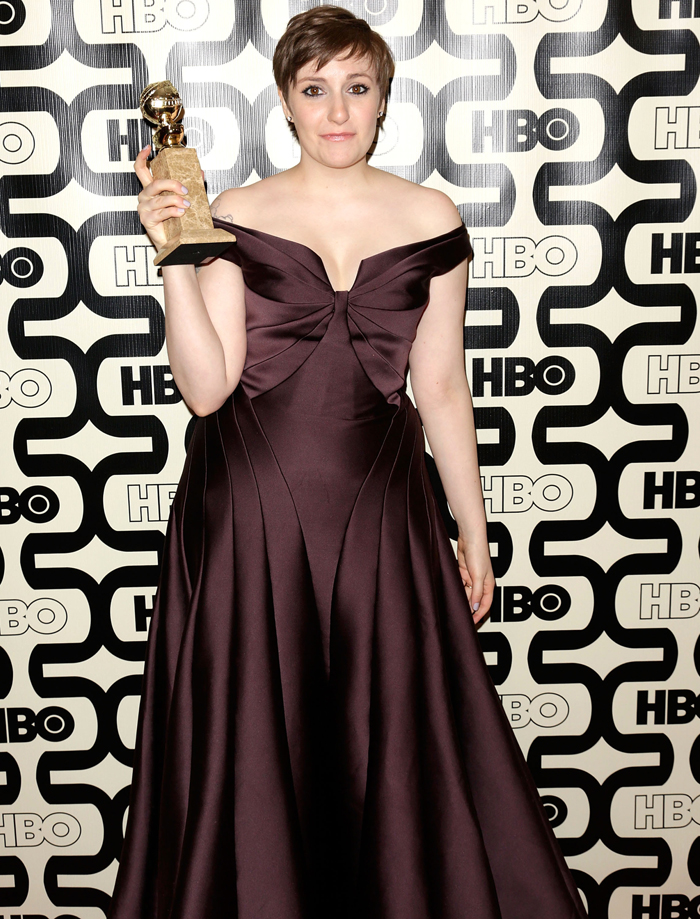 Lena's hair and makeup were basically the same as her every day street look. She could have at least worn a cute, matchy-matchy headband, right? She grates so much.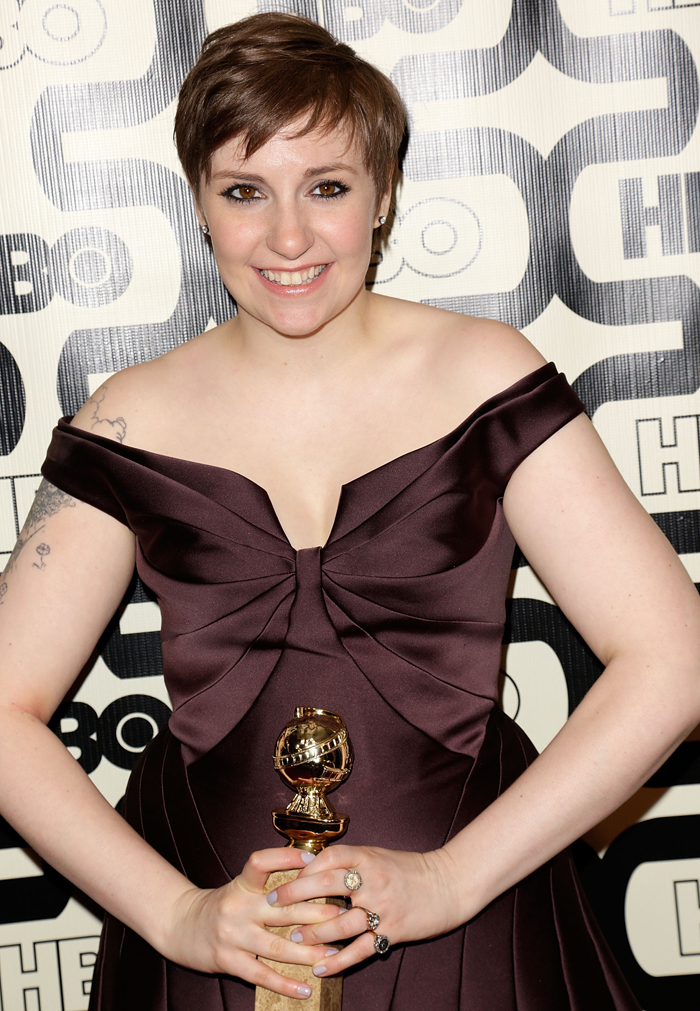 Here's Lena with Allison Williams and Zosia Mamet. I always think of Zosia as the charismatic lesbian from "Mad Men." She was pretty great in that guest spot.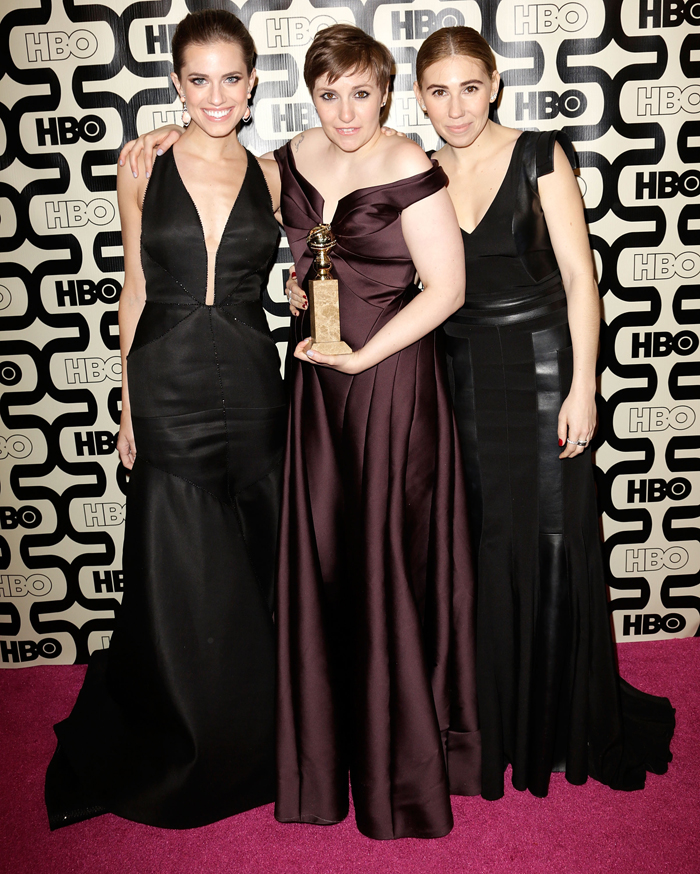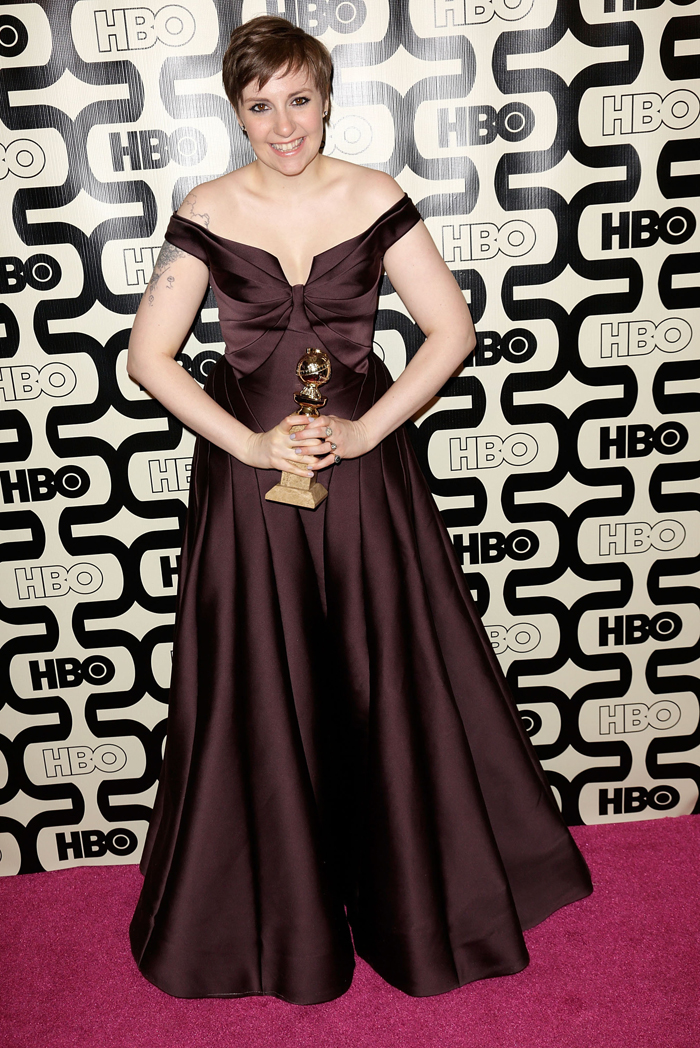 Photos courtesy of Fame/Flynet and WENN