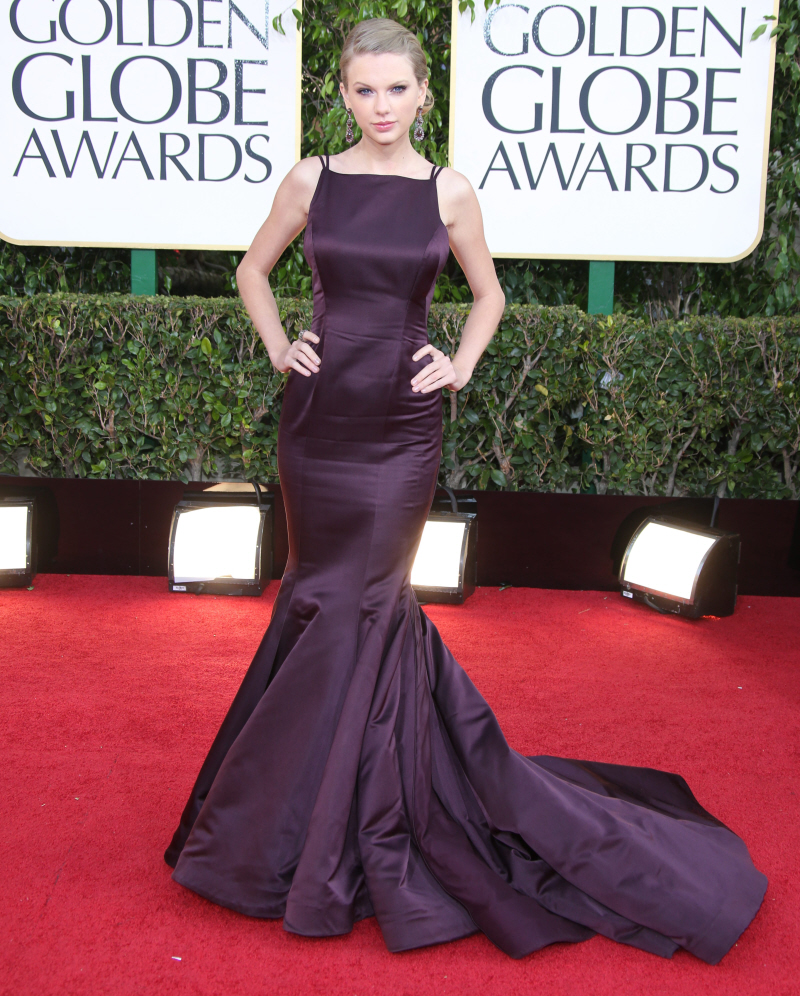 I know I'm a bitch for doing this, but here goes – a post devoted to the two big contenders for Best Song, Taylor Swift and Adele. I'll admit that I laughed with pleasure when Adele won for "Skyfall" (because that's a beautiful song and it's going to win her an Oscar too), and then I laughed with schadenfreude when the cameras cut to Taylor Swift's ungracious loser-face. Swifty was actually kind of pissed off that she didn't win!! Hahaha. Instead, we were gifted with Adele's magnificence and hilarity – she thought she might win, but she didn't take the whole ordeal so seriously, you know? She got a high-five from Daniel Craig (and she gave him a shout-out during her speech!) and she just sounded like she was having a great time.
As for Swifty, the night got even worse when after she LOST (and she NEVER loses!!!), Amy and Tina made a joke at her expense. They told her not to go for Michael J. Fox's son Sam (Sam was Mr. Golden Globe), and Tina was like "No, she needs some Me Time to learn about herself." As for why they didn't cut to Swifty at that exact moment – Swifty said it herself in an interview months ago – "They don't cut to you if you aren't laughing." HA.
As for the fashion – Adele wore the same kind of dress she always wears, a black dress with sleeves by Burberry. Her hair looked great, fabulous makeup and everything. She just seemed to be having an excellent night, and even though the look was simple, she shined.
Swifty wore this eggplant Donna Karan Atelier dress… and it was one of my favorite looks of the night, actually. It was a beautiful color on her, and she styled it beautifully. I LOVED her earrings and her hair. My one quibble: I think the fit was slightly off on the bust. It wasn't as bad as Jessica Chastain or anything, but there seemed to be something "off" around the sides.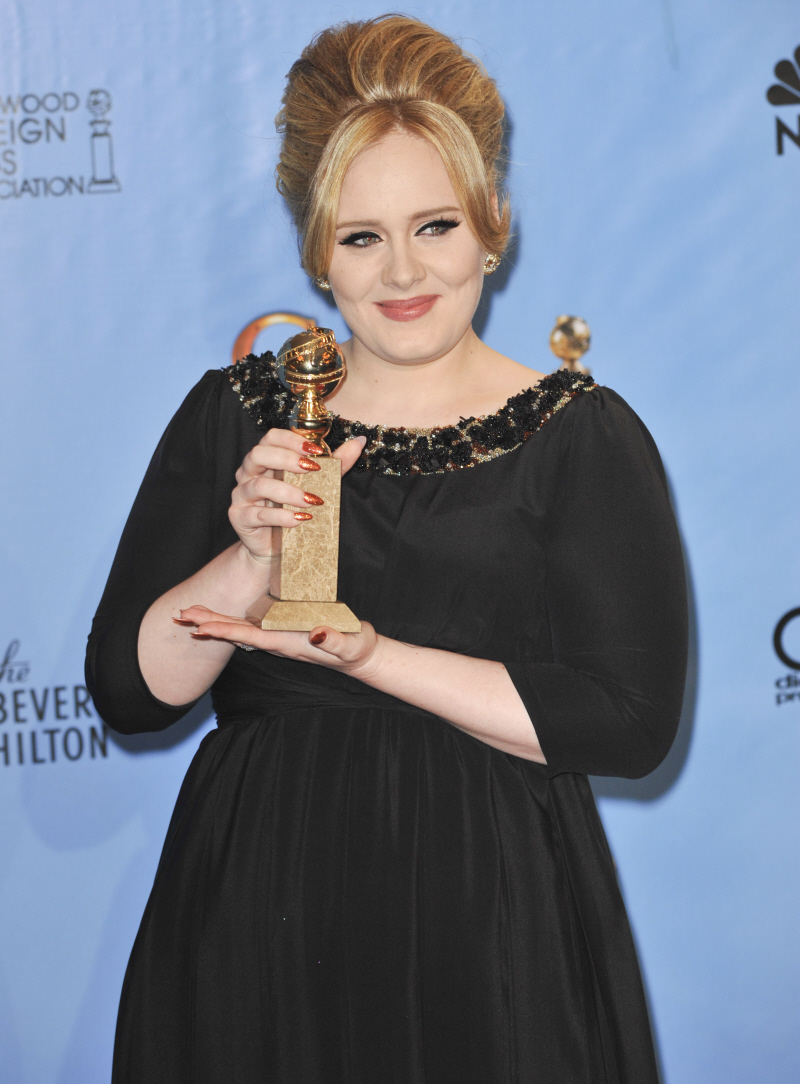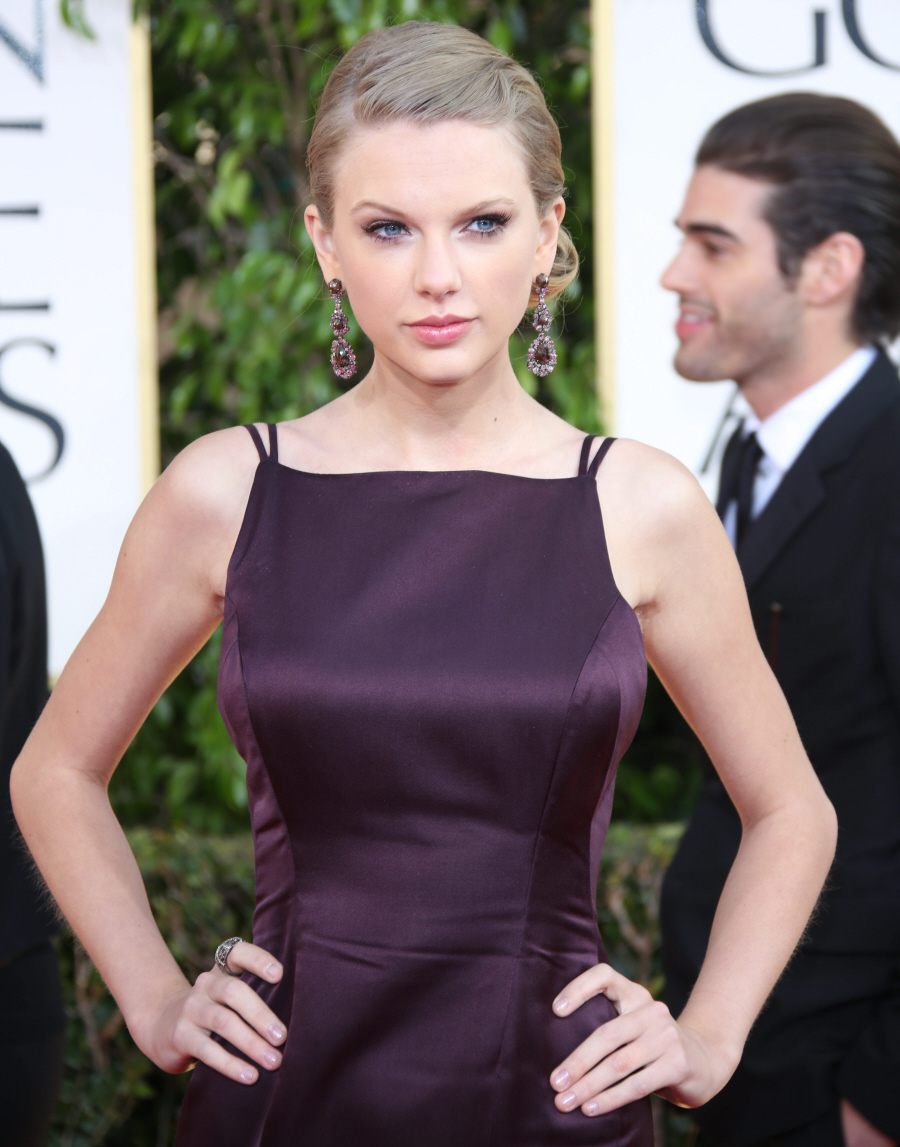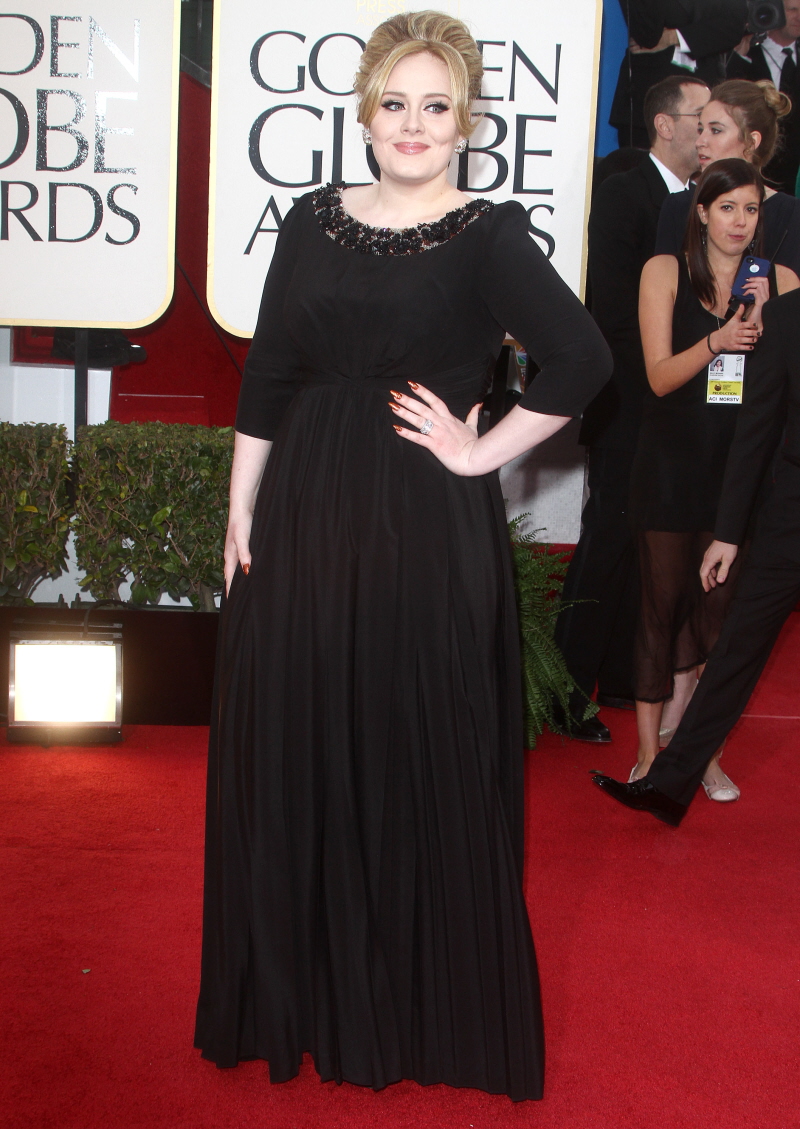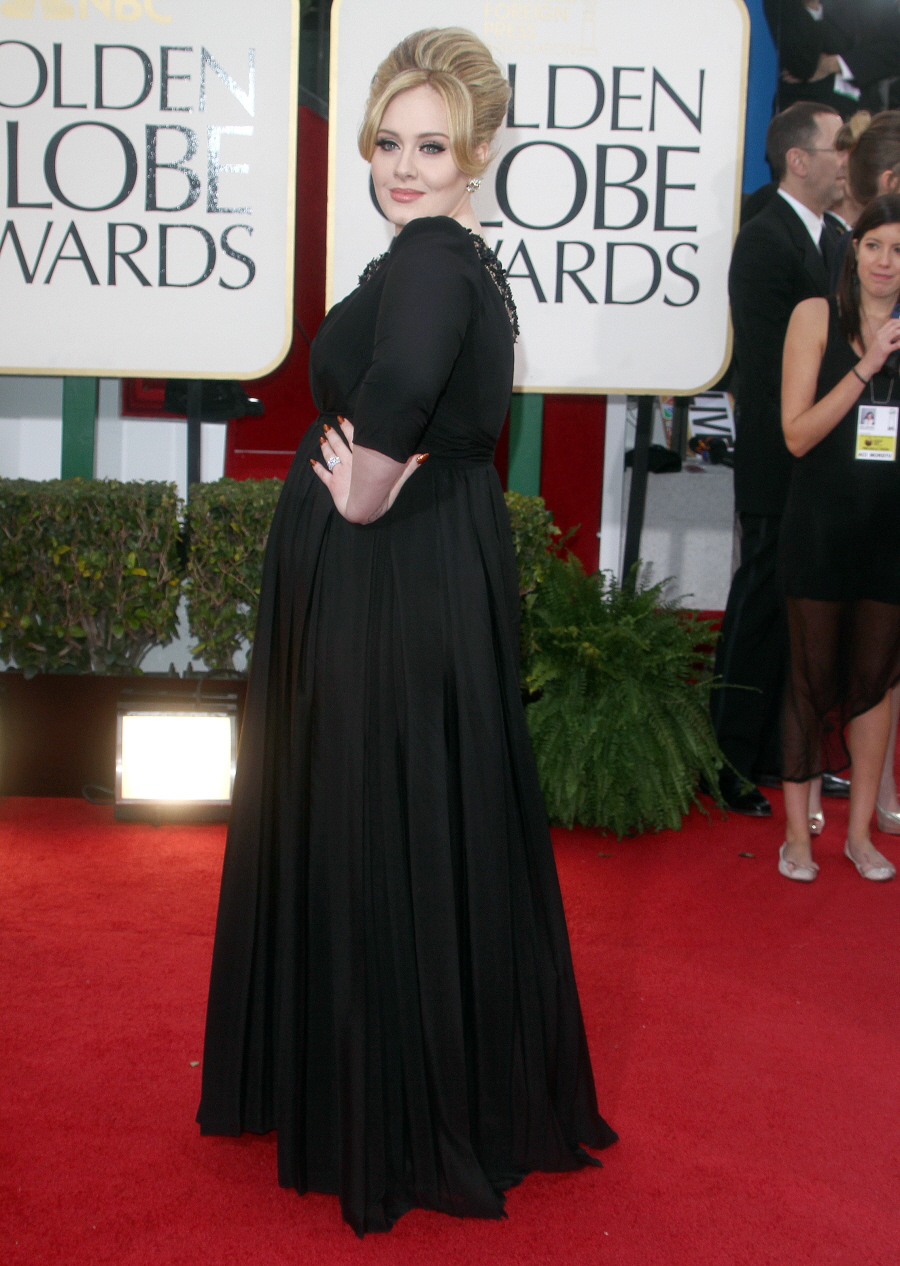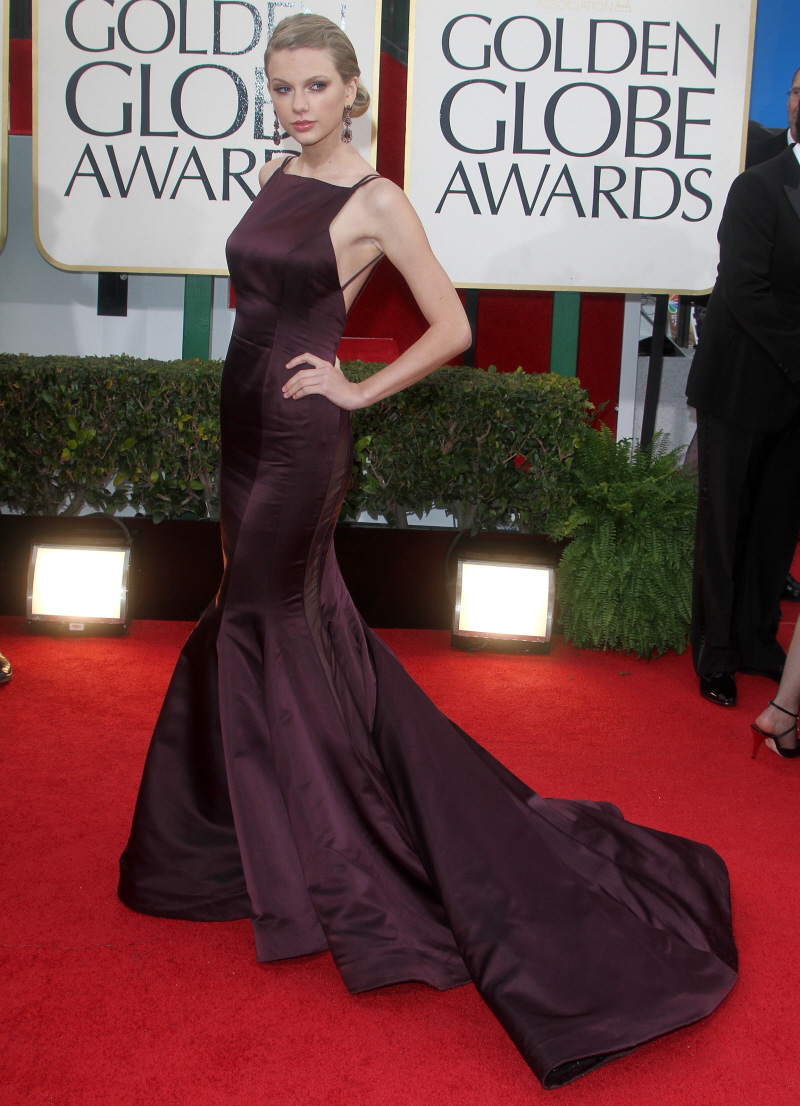 Photos courtesy of Fame/Flynet and WENN.