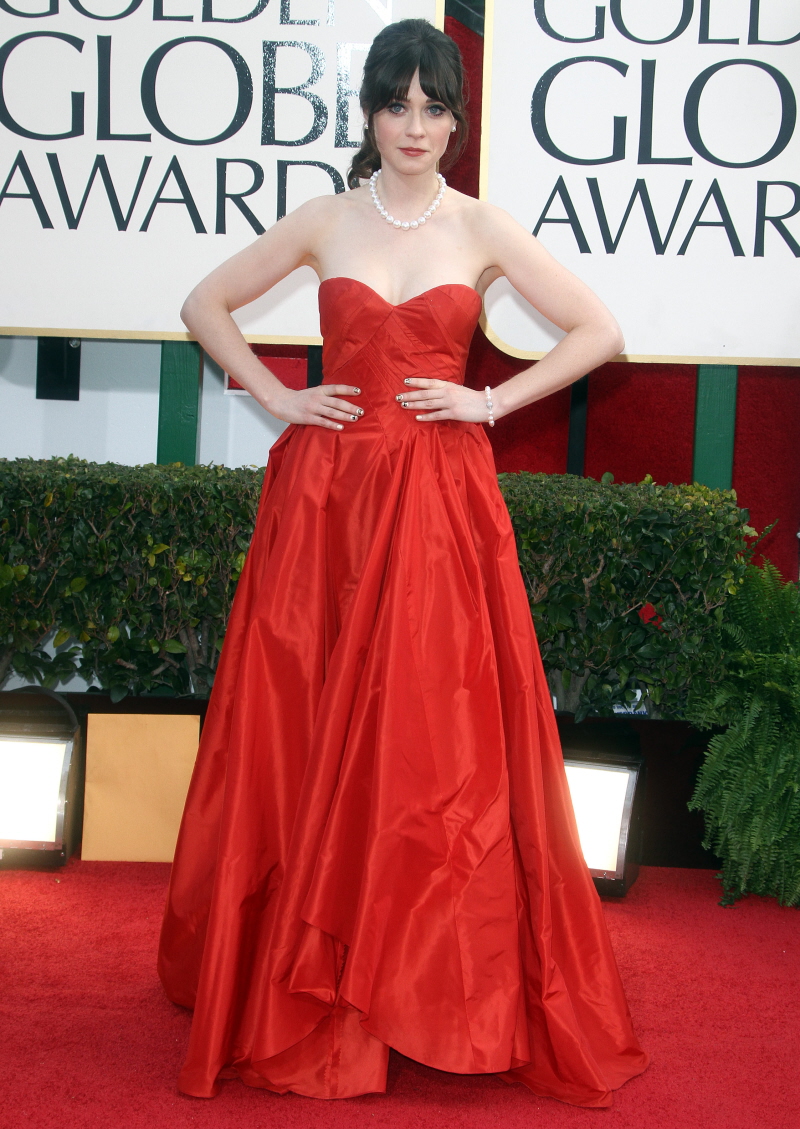 Sometimes I get tired of my own negativity. For real. Which is exactly why I've been putting off my coverage of these ladies: Kerry Washington, Sienna Miller, Marion Cotillard and Zooey Deschanel. Like, I like all of those women (I'm not crazy about Sienna, but I don't have a hate-on for her), and I'm an especially big fan of Zooey these days. But all of these ladies got it SO, SO WRONG last night. For Kerry and Marion, it was a question of length, and both seemed to not understand that they could really go BIG for the Golden Globes. Kerry just wore a huge ball gown to the UK premiere of Django, and then she shows up at the Globes in a little slip of a cocktail dress? NO. And Marion should know better too.
But let's start with Zooey Deschanel in Oscar de la Renta. Yes, it's a ball gown. Yes, it's a bad red – too light and too orange-y. Yes, she styled it with a ponytail and giant pearls. I just can't, okay? The pearls were the worst part of a bad look. They turned this from "unfortunate hipster princess" to "So Zooey is Barbara Bush now?"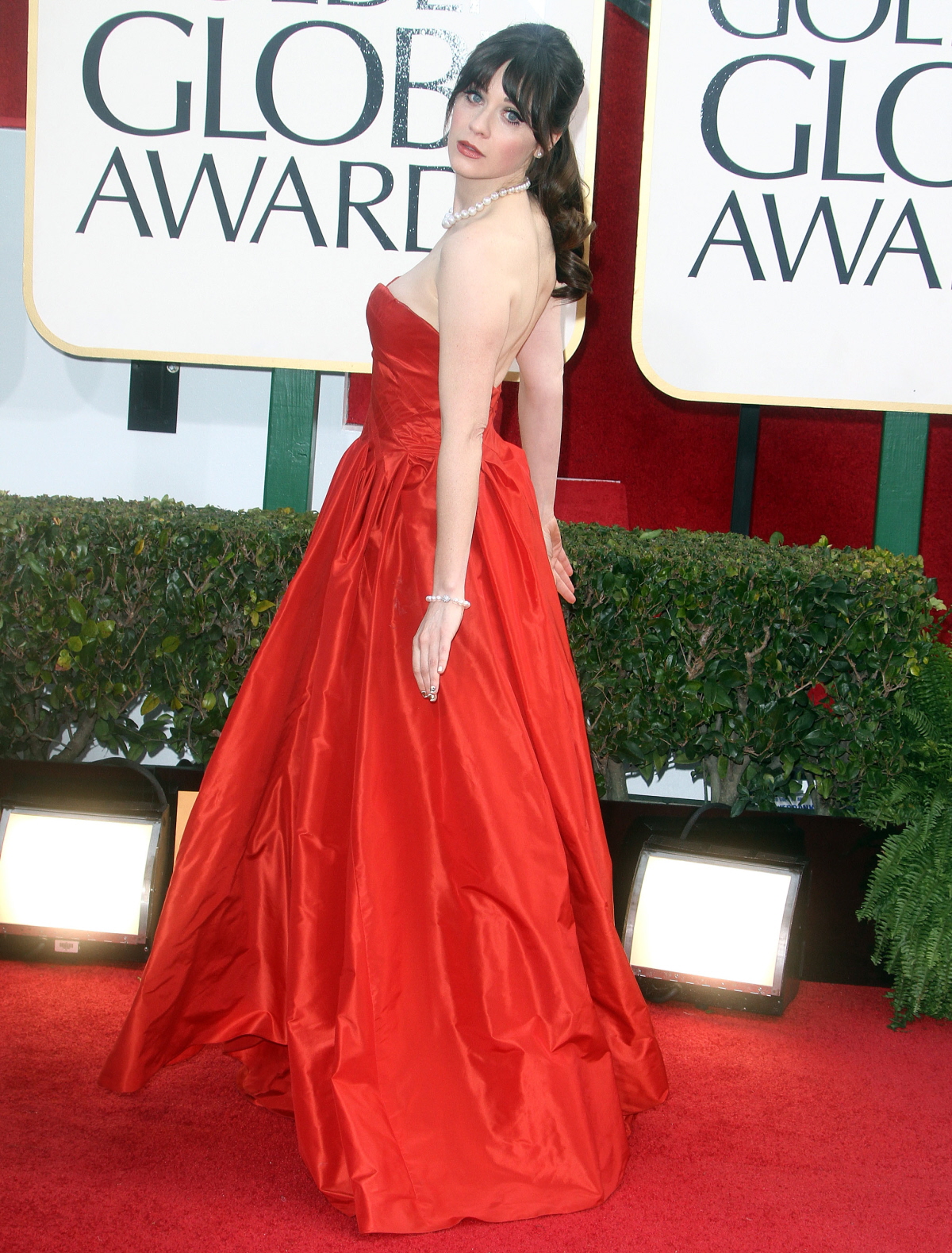 Marion Cotillard in Dior. NO. I might have accepted it if it was full-length, but the asymmetrical look is done poorly, the color is wrong, and in photographs, it looks like a stiff poly-blend.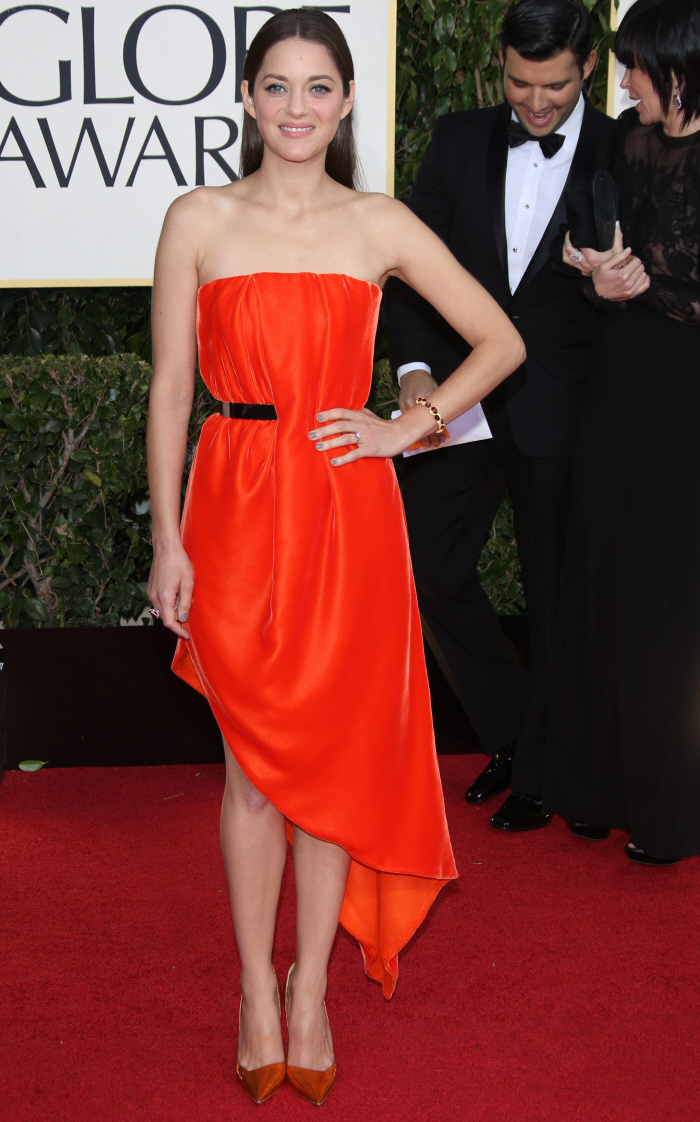 Kerry Washington in Miu Miu. You know what? I would have loved this at a premiere for Django. But she wore the beautiful ball gown to the premiere and the little cocktail dress to the Globes, and it's just wrong.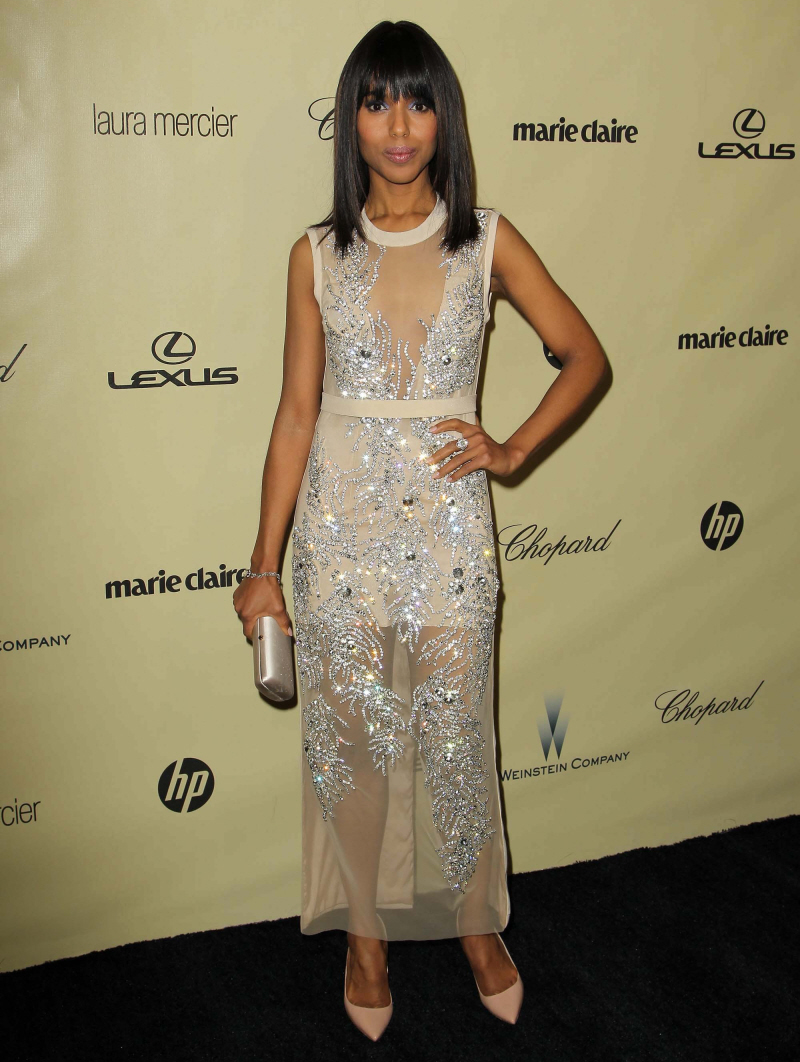 And finally, Sienna Miller in Erdem. She said she wanted to go for a hot British designer, and it's true – Erdem is all over the place these days, mostly because of Duchess Kate. But we'll never see Duchess Kate in this child-like playsuit-looking fugness. I'm sorry, y'all, but I loathe this. It's dated and poorly executed and it doesn't flatter her.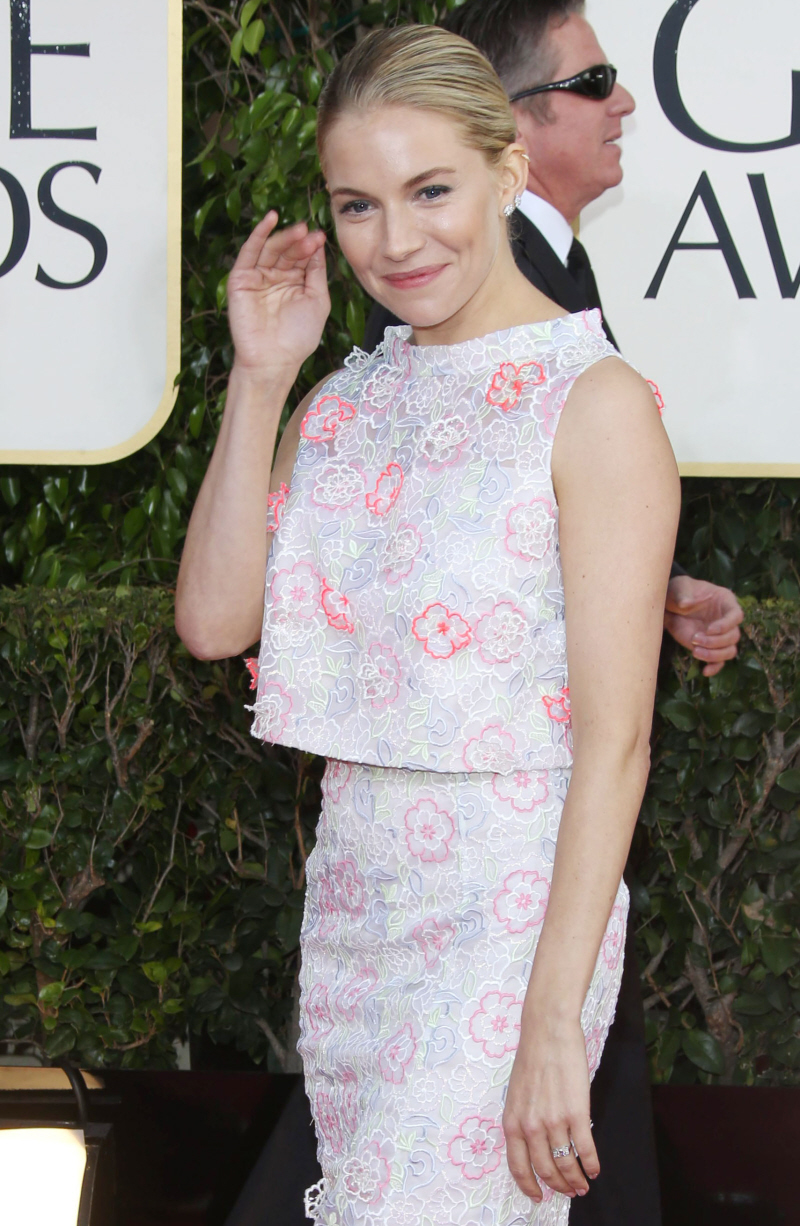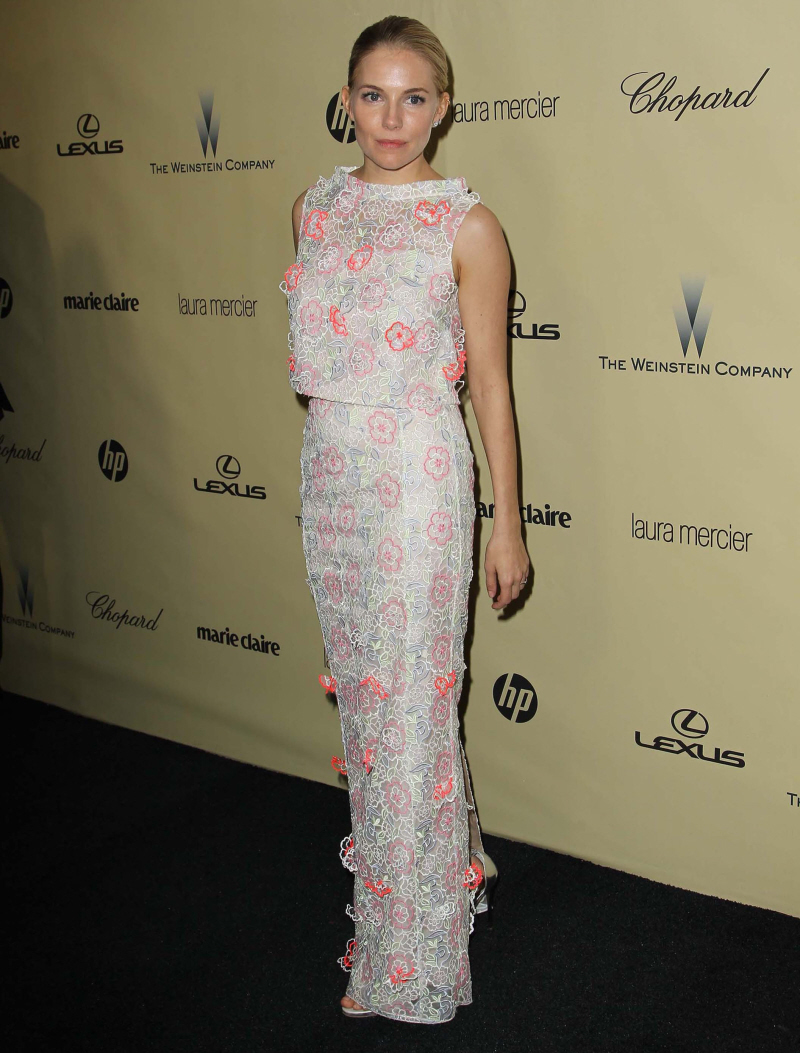 Photos courtesy of Fame/Flynet and WENN.