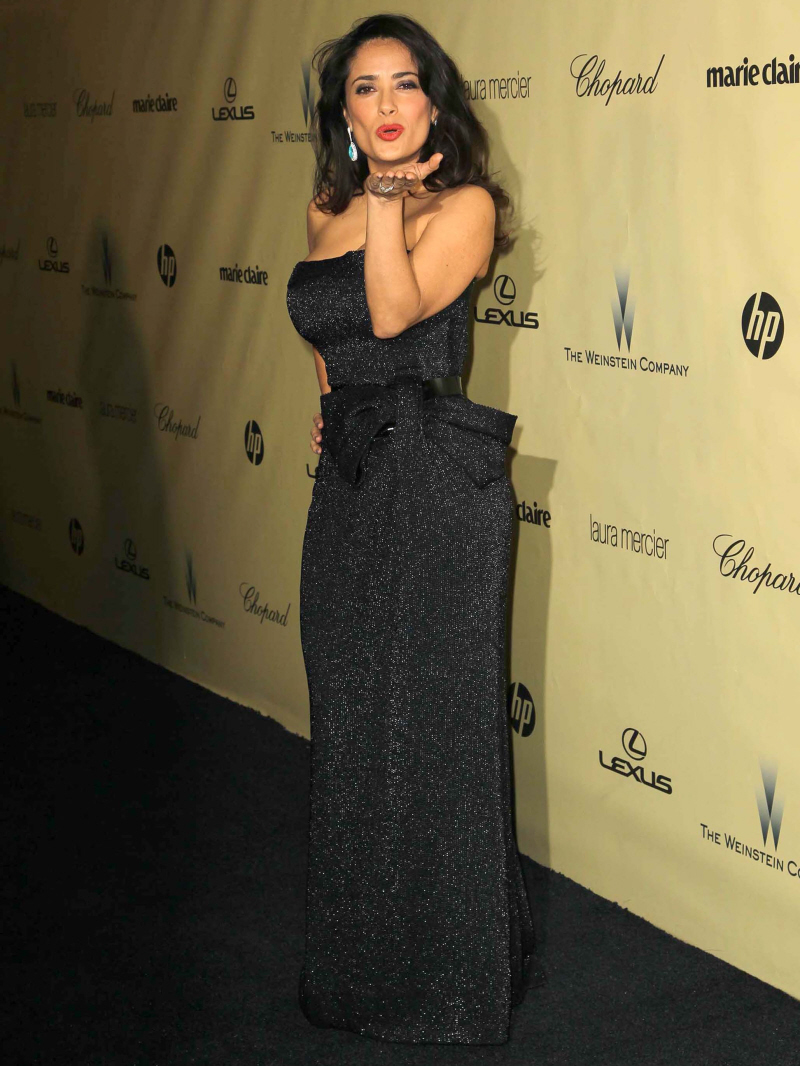 I wasn't expecting to see Salma Hayek on the carpet, and just like Kate Hudson, it felt like… no one was really excited to see her. Like, Salma, Kate and J.Lo come to the opening of an envelope these days and people are just bored with seeing them on EVERY red carpet. Salma's Gucci gown was pretty-ish. It was really simple and basic, save for the enormous hip bow which could have been mistaken for a peplum. Did anyone else see how Salma was posing on the carpet? She kept throwing her head back and shaking out her hair and lifting her arms like the red carpet was a Fellini film or something. Try-hard. LOOK AT ME LOOK AT ME LOOK AT ME. I guess she was happy to have a night away from her husband? He wasn't there…? Interesting.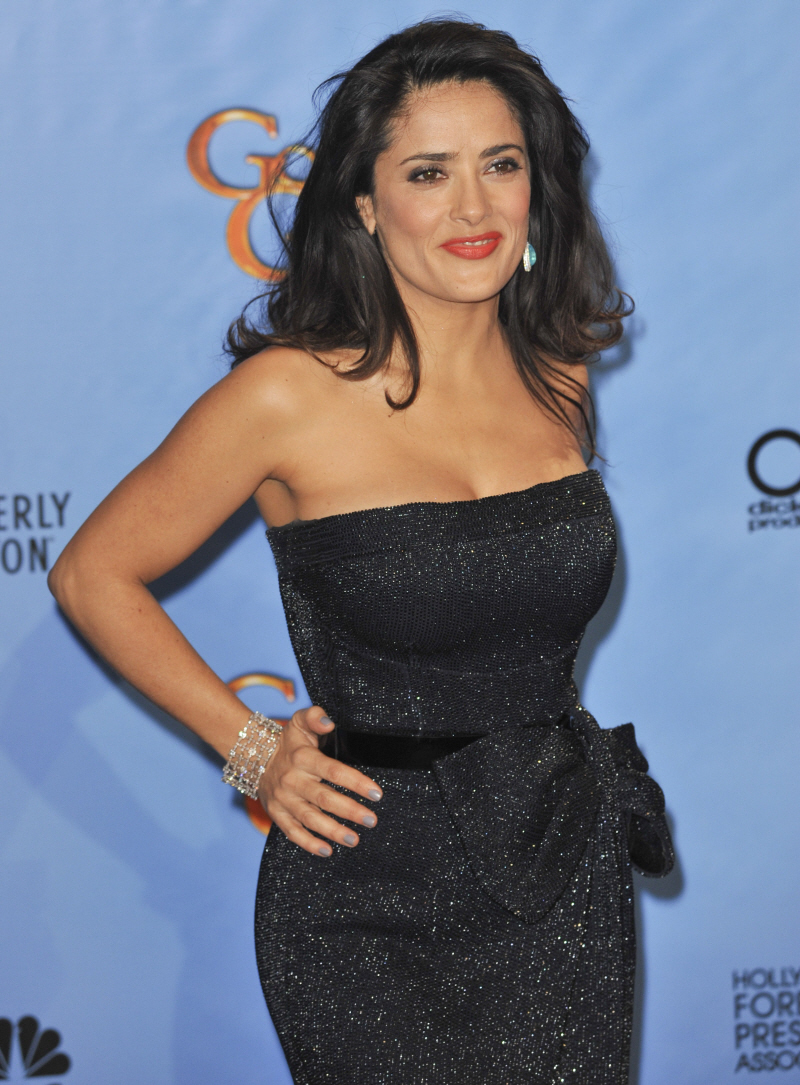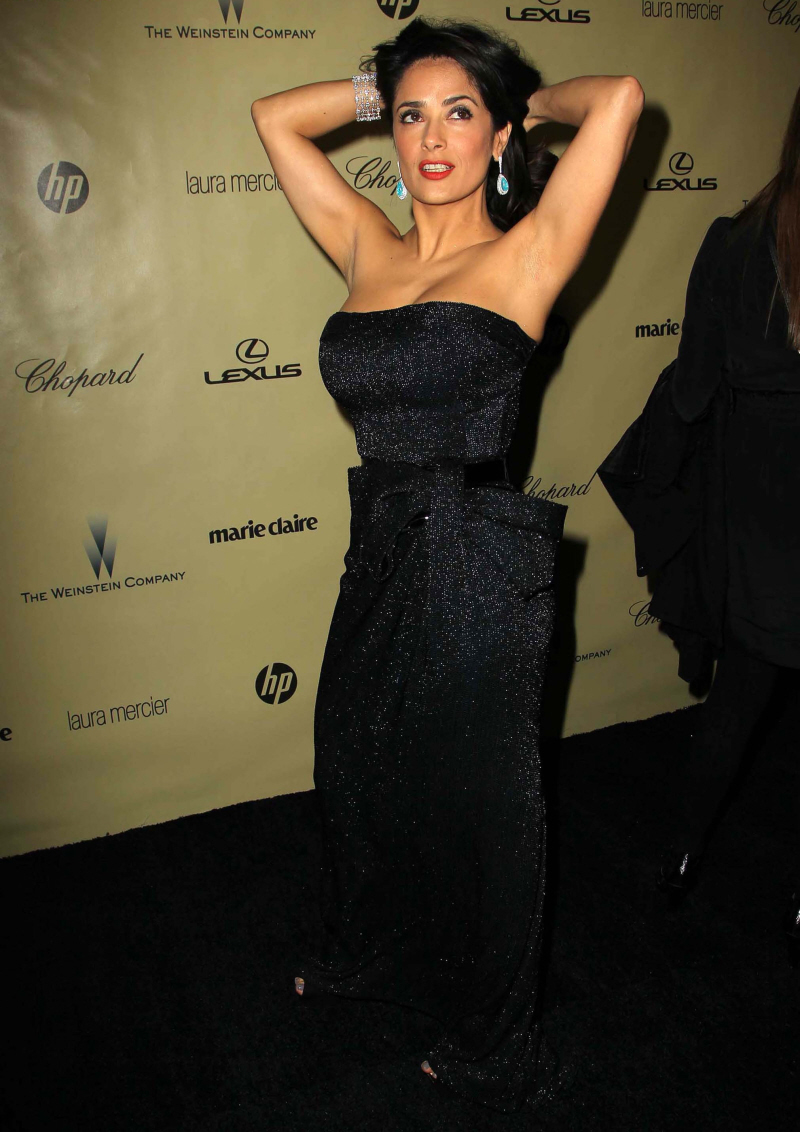 Giuliana Rancic in Celia Kritharioti – I just don't understand why she changed out of her lilac dress which she wore in the pre-show red carpet special. That dress was really pretty. This one was terrible. Insert joke about goth drag queens or whorehouse madams here.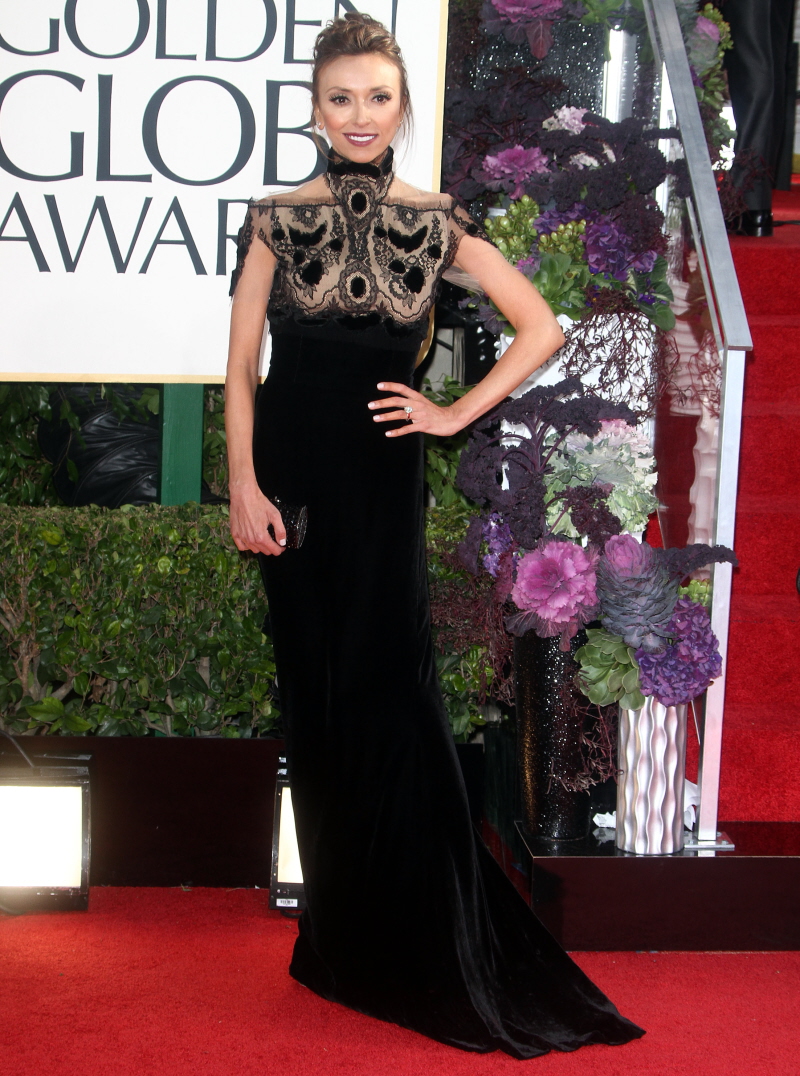 Michelle Dockery (from Downton Abbey) in Alexander McQueen. I think this might have been the best example of McQueen on last night's carpet – I preferred it to Nicole Kidman's McQueen and Kate Hudson's.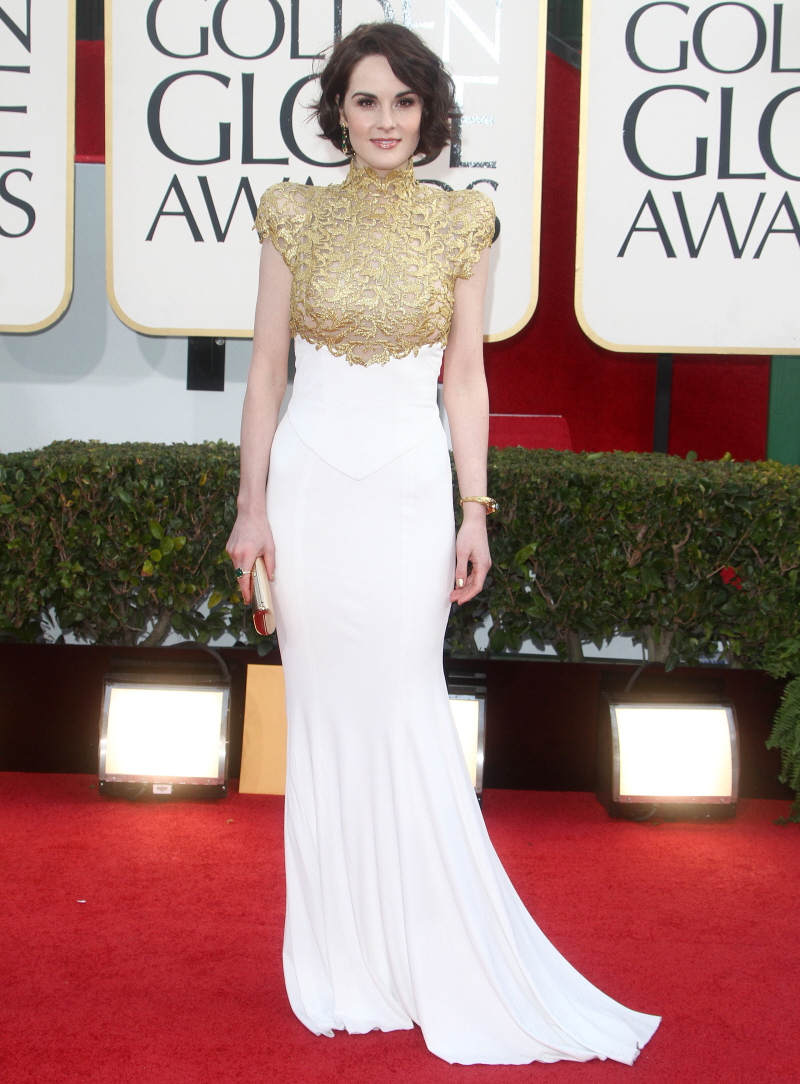 Julianna Margulies in Emilio Pucci – I hated this. I hated her ponytail, I hated the fact that the dress wasn't lined, I hated the lace throughout the skirt, and I hate that she didn't win. I love her cute husband, though.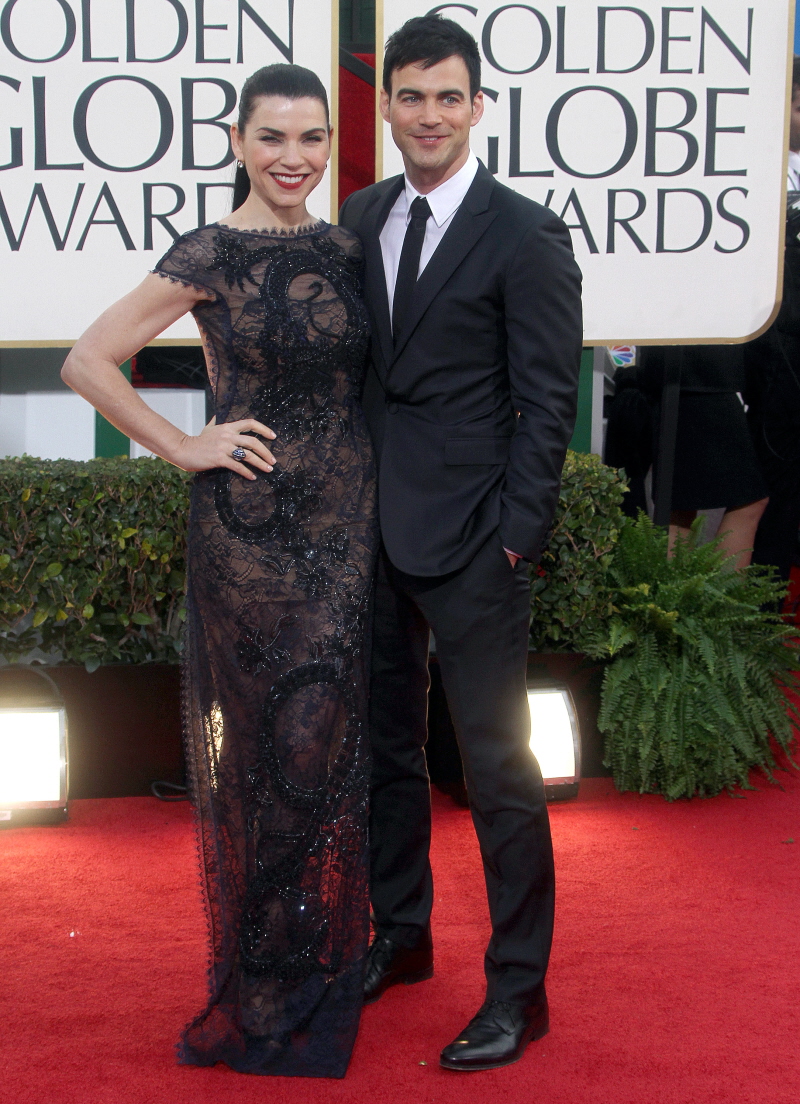 Photos courtesy of Fame/Flynet and WENN.