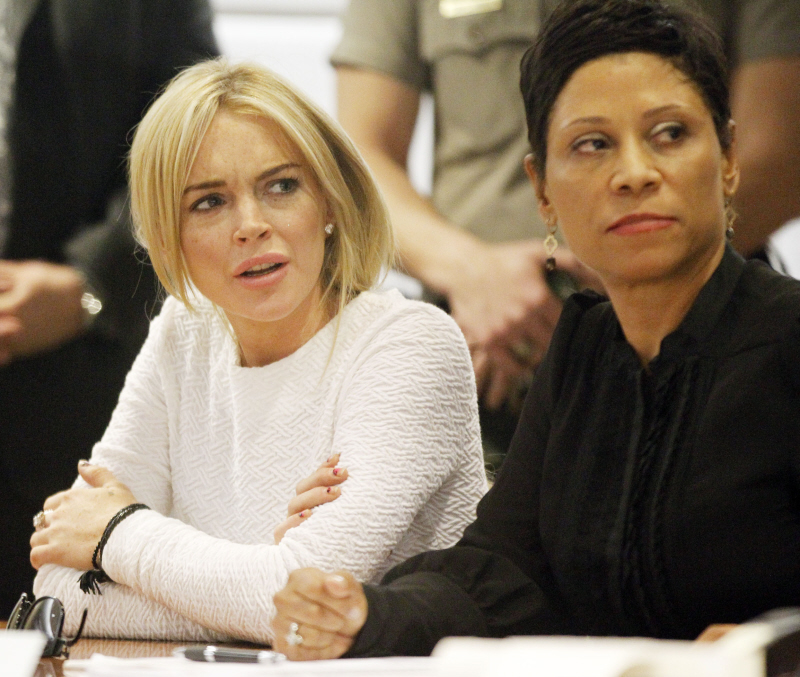 Lindsay Lohan tried to fire her long-time lawyer Shawn Holley yesterday. It was complicated – you can read my recap here. Basically, Lindsay owes Shawn more than $300,000, so of course LL thought this would be the perfect time to get a new lawyer, because she heard it through the crackvine that lawyers don't care about being paid if they get fired by their clients. After TMZ was all "LL is so dumb for firing Shawn and hiring this other NY dude," Lindsay was all "OMG, I didn't mean to fire Shawn!" And then there was another interesting wrinkle – Shawn had been working with prosecutors on a plea deal that would have involved no jail time and six months of crack-lockdown rehab. I personally think that deal probably had more to do with Shawn's dismissal, don't you?
Anyway, all of this came just hours before Lindsay was due to make a plea at her hearing today. Lindsay wasn't actually going to make the appearance in person, but Shawn was supposed to come to court and offer the plea on her behalf, only you know, Shawn got fired. But Shawn's a pro so she showed up anyway:
Shawn Holley pulled off another miracle — pleading "not guilty" on Lindsay Lohan's behalf today in court … despite Lindsay firing her yesterday.

When the judge asked if she was still representing Lindsay — Shawn replied, "At this point, yes" … but it's unclear what that means since she got a letter saying she was fired yesterday. Lindsay has since hired another lawyer in New York, Mark Heller.

The judge was understandably confused — and Shawn said, "The representation issue will be nailed down."

Consider it another bullet dodged by Lindsay — it was likely a bench warrant would have been issued for her arrest had Shawn not stepped in to help her.

A pretrial date has been scheduled for January 30th. Lindsay has been ordered to appear.
Ah, I miss the days when judges would actually order a bench warrant for Lindsay's ass. Remember that? When was that? Like, 2010? Lindsay was partying at the Cannes Film Festival and she "lost" her passport so she couldn't make it home in time for a court date and the judge was all "Bench warrant for the crackie!" Memories.
Anyway, it doesn't sound like Shawn is too jazzed about this situation. Poor Shawn. Do you think she realized that she's never going to see that $300,000?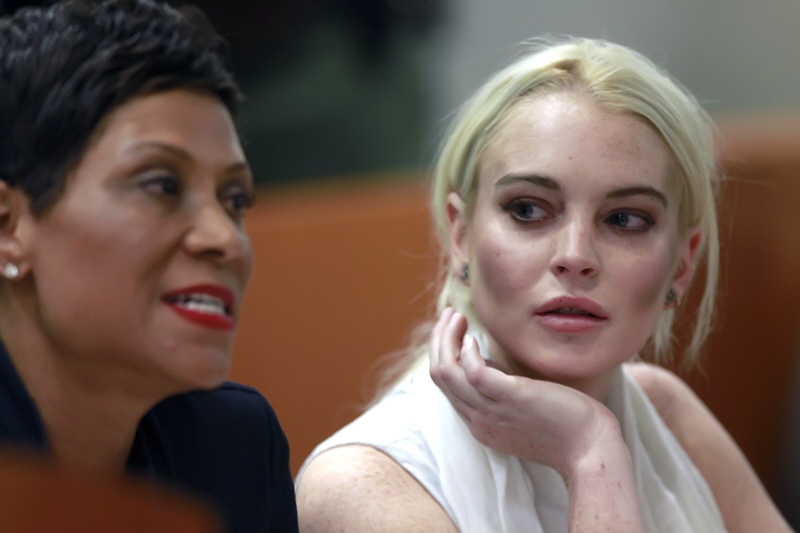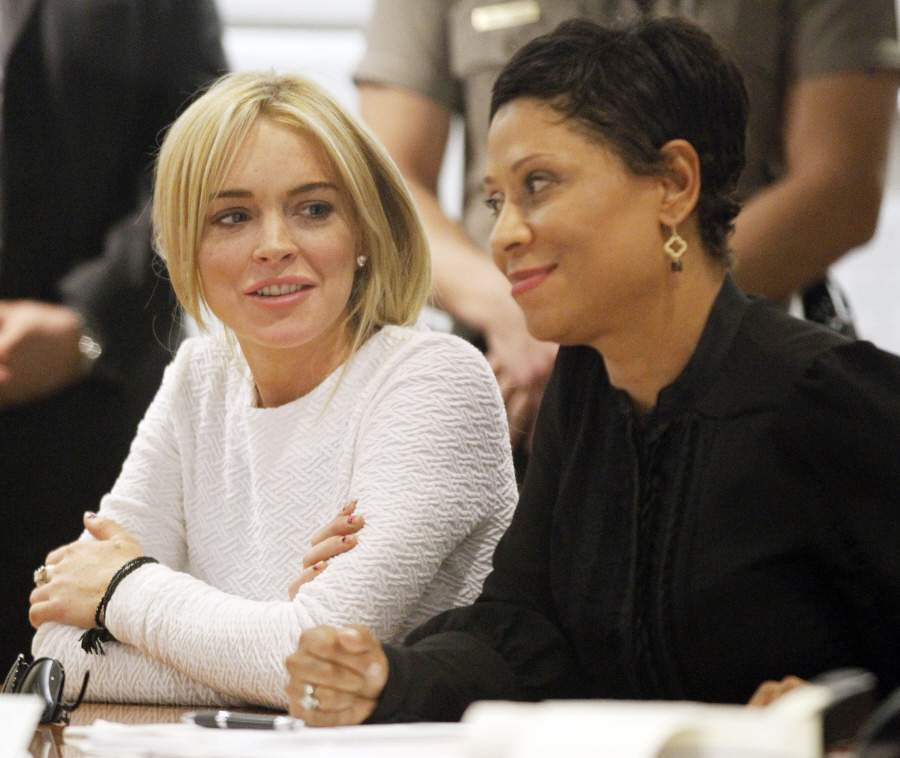 Photos courtesy of WENN.