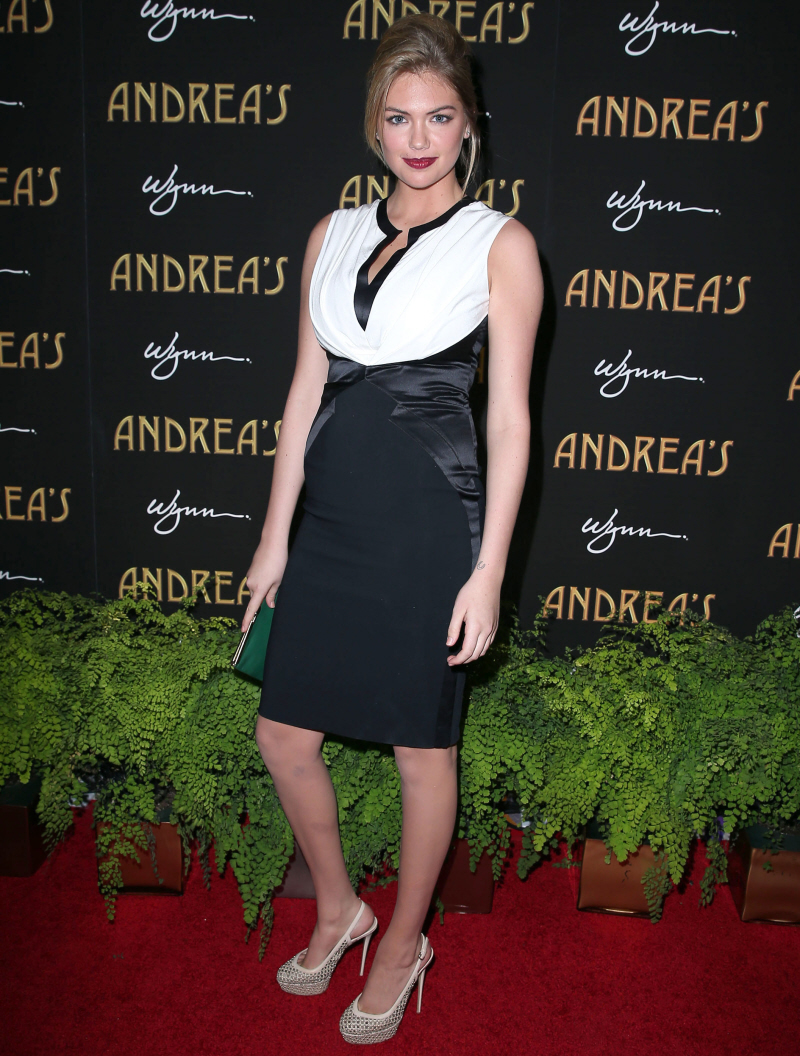 I have no idea why the "grand opening" of a restaurant in Las Vegas got such a good turnout, but I suspect that all of the ladies featured here were paid to show up. It's a nice gig if you can get it! I wish someone would pay me to walk the red carpet for a restaurant opening, and then I got paid to try the food. And the place is Andrea's Restaurant at the Wynn Las Vegas, so you know it's probably good, five-star dining too. Sigh… anyway, let's talk about the photos. Kate Upton was there, wearing this not-cute dress. I think Upton is such a pretty girl, but her red carpet style is so unfortunate. It's like she's trying to be conservative when she's at an event like this, so she thinks she shouldn't wear flattering clothes. And I swear, sometimes I think her face is morphing into the face of the late Anne-Nicole Smith.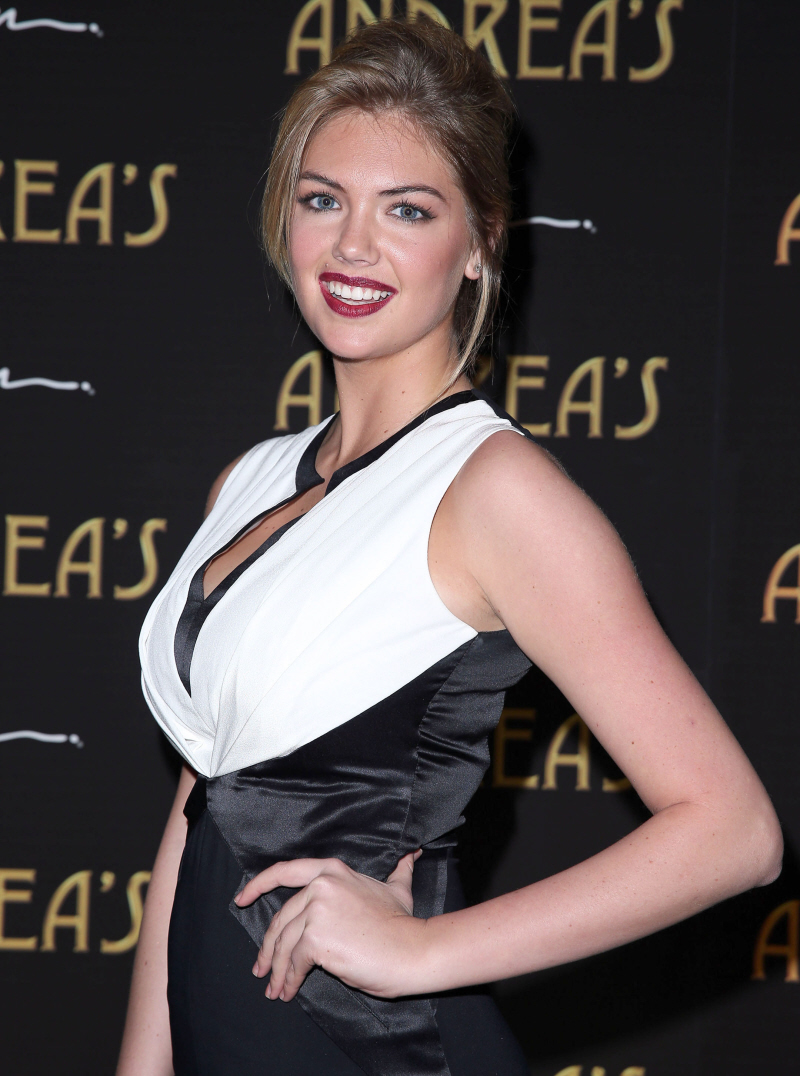 Stacy Keibler was there too – I imagine she was paid to show up, big time. Stacy picks up a lot of cash doing these one-night-only appearances in Las Vegas. She must have a tidy little nest egg at this point. Clever girl. The dress is boring and her hair is terrible!! That's like old-lady hair.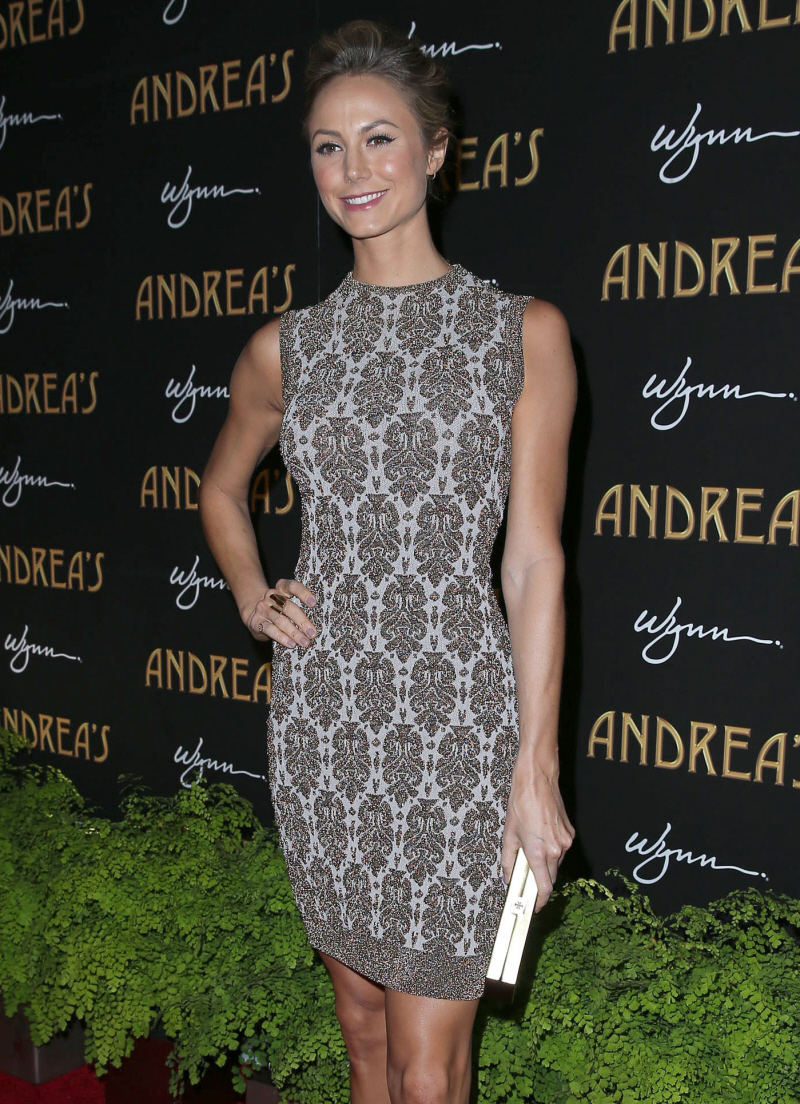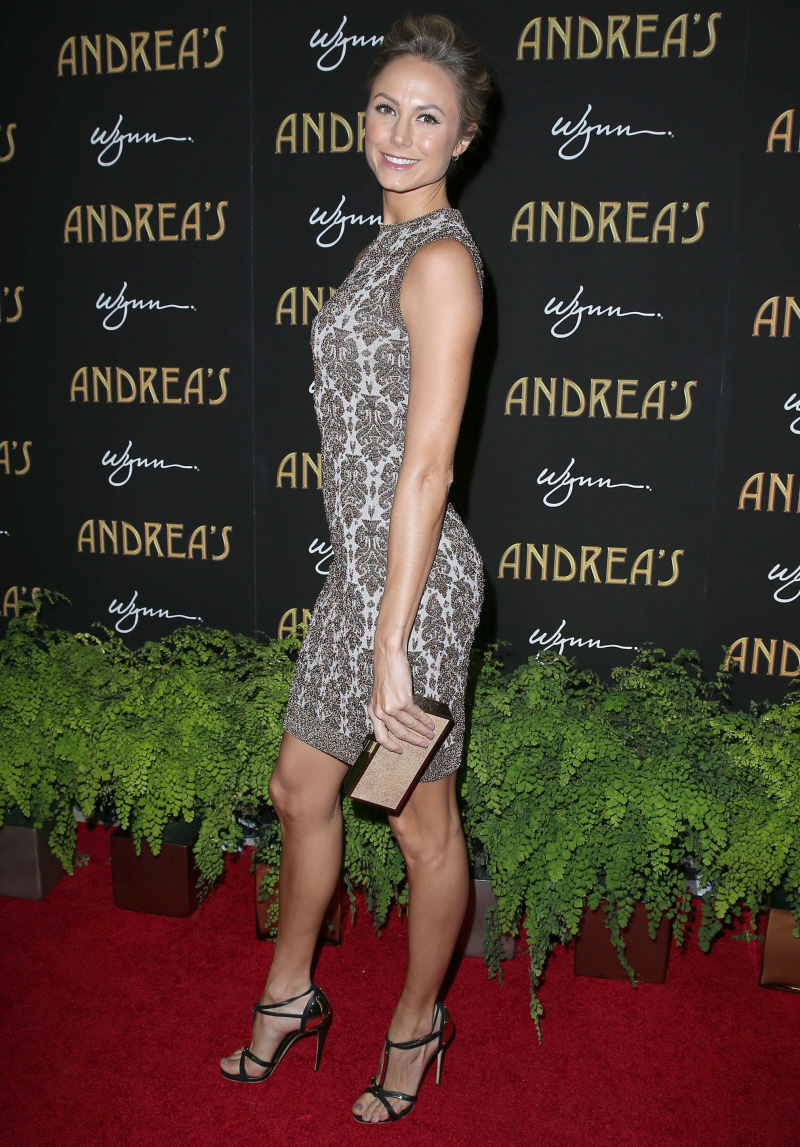 Ashley Greene in an unfortunate leather ensemble. A leather tank with a peplum and leather booty shorts? Really? But I will say this – from the neck up, this is the best Ashley has ever looked. I love her with really dark hair. She looks great!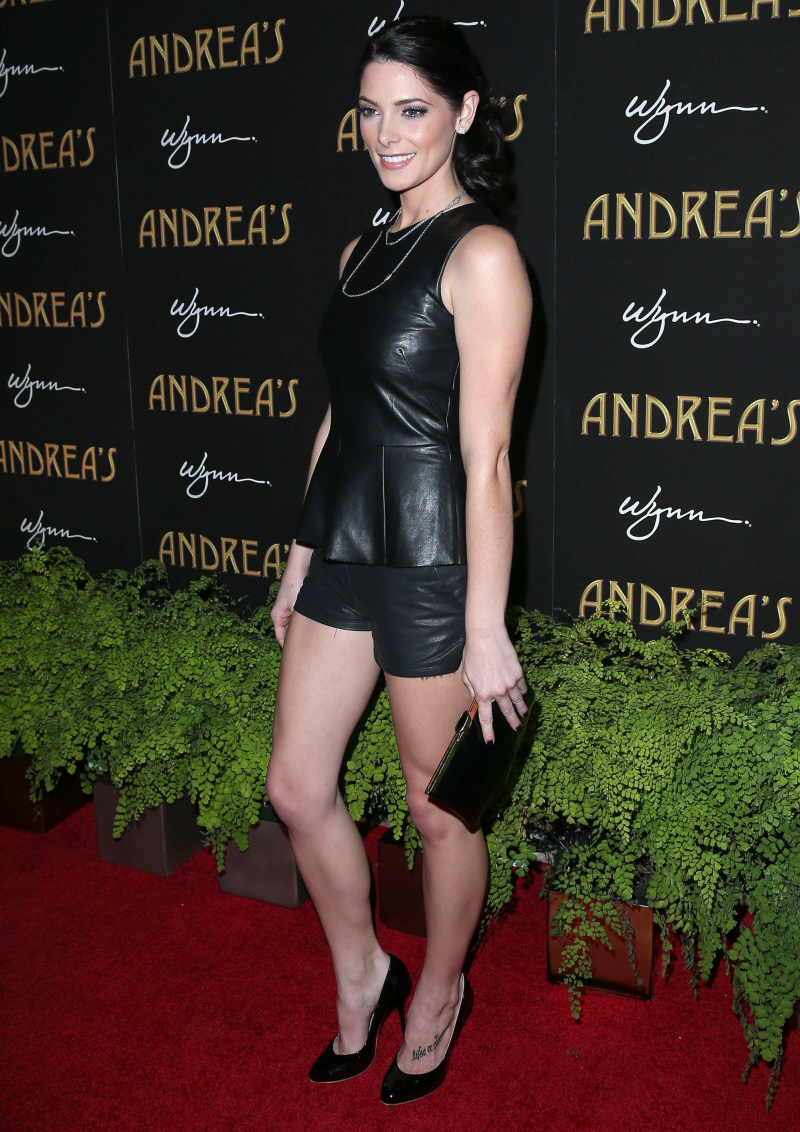 Holly Madison looks ready to pop! I feel for her. I think her baby-daddy is super-shady and she's probably going to end up raising this baby alone. But I love her hair here too!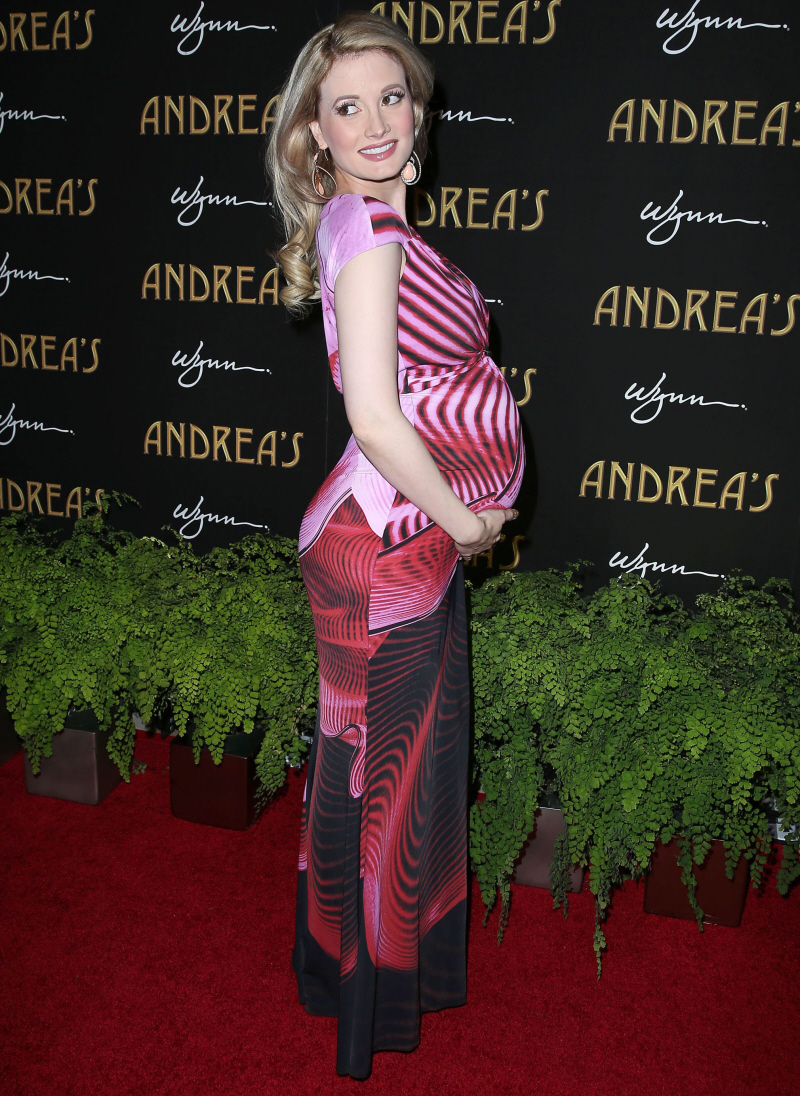 Photos courtesy of Judy Eddy/WENN.com.