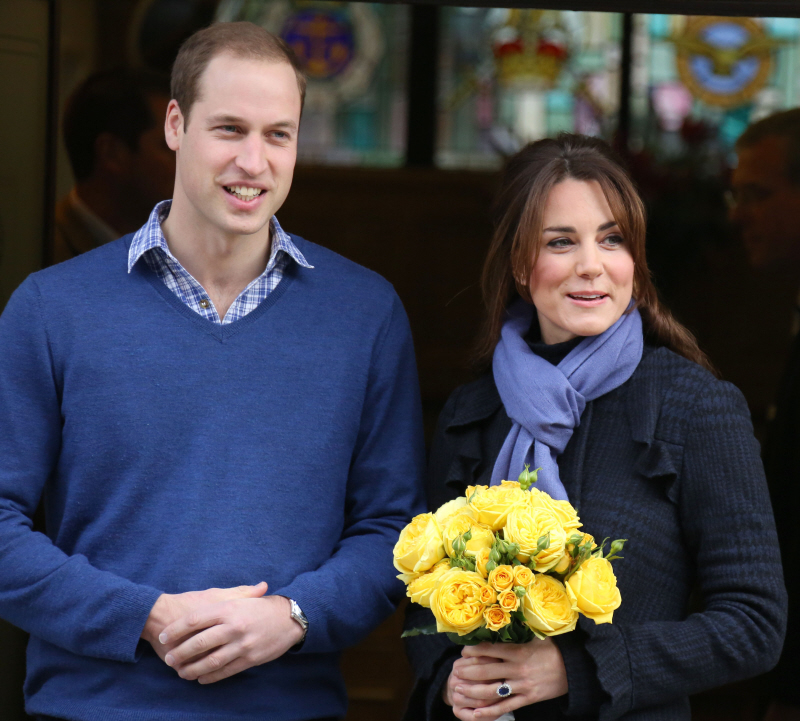 Finally! I have finally have an explanation for why so many of us think Duchess Kate looks so much prettier now that she's pregnant. One explanation: her face is slightly fuller, making her look younger. Second explanation: she's toned down the makeup, and she looks slightly barfy, which makes her seem fresher and more sympathetic. And the new-found third explanation: she's no longer fake-tanning now that she's pregnant! She's no longer a shade of orange, and we can see her natural skin color and tone, and people like it. The Mail claims that Kate stopped fake-tanning as soon as she found out she was knocked up:
While many members of the Royal Family didn't know the Duchess of Cambridge was pregnant until she was rushed to hospital with acute morning sickness, one unlikely figure already knew the truth – her beautician.

Kate had her crucial 12-week scan last week and was told the happy news that her baby is healthy. But a couple of months ago, she cancelled a string of appointments with the spray tanner who privately visits her at Kensington Palace – which could mean only one thing.

'Pregnant women in the first trimester are not supposed to have spray tans,' says my mole with the St Tropez tan.

'The first sign Kate was expecting came in October, when she suddenly cancelled her spray tans. She has a lady who goes to Kensington Palace, although she always makes sure it goes on sparingly. Kate usually likes just enough to give herself a little glow before a public appearance.'
I think it's interesting that she stopped tanning, but I'm fascinated by the tidbit that Kate had someone come over TO THE PALACE to spray her. Where was it done in the palace? Are there witnesses? How often did she have it done? Anyway, I'm glad that she's no longer fake-tanning. I hope she gives it up for good.
Meanwhile, there's more evidence that Kate is feeling better and that her morning sickness has dissipated a bit – she's back to making stops into her local Starbucks!
One grande decaf skinny latte for the Duchess, pronto! Last Friday, Jan. 11, a pregnant Kate Middleton quietly emerged from Kensington Palace for a very hush-hush jaunt: A walk through Kensington Gardens with dog Lupo followed by a drop-in at a nearby Starbucks!

Escorted by a security guard, the 31-year-old Duchess "looked beautiful," an onlooker tells Us Weekly. "Her hair was done nicely and she had a scarf, lovely long coat and boots on." Still under wraps, although Middleton is now in her second trimester? Her baby bump. "She was wrapped up warm, so I couldn't see the bump," the observer explains.

As the security guard waited outside with Lupo, Prince William's wife went inside and placed her order herself: Her decaf drink, plus a cookie. "Kate was smiling," the observer continues, adding that she "paid with a Starbucks card, which she swiped herself."

Thus armed with provisions, the expectant royal took Lupo's leash back from the security guard (the pooch is "so cute and well-behaved," the spy says), and the trio continued on their walk.

"She's a regular," a Starbucks staffer tells Us of the unassuming Duchess. This past Monday, she and William, 30, announced they "are delighted to confirm they are expecting a baby in July," adding that "The Duchess's condition continues to improve since her stay in hospital last month." (Middleton's first trimester was marred by acute morning sickness.)
She got decaf, which is fine, but I thought all of the royal sources claimed that Kate had completely given up coffee (even decaf) when she and William started trying to get pregnant? Weird.
Last royal story – Life & Style had a story last week about the Queen "gifting" William and Kate a "cottage" (mansion) on the Sandringham estate. We've discussed it before – Will & Kate will likely receive Amner Hall, a property worth $10 million. Life & Style's source says: "There's been a lot of tension between the queen and Kate, so giving them Amner Hall is definitely a peace offering." The thought is that the Queen is trying to pull William & Kate closer, trying to keep an eye on them, but the source says "They hugely respect the queen, but Prince William's determined that they'll remain as independent as they can be. He wants to do things their way." Yeah. The Queen is trying to tell them that "their way" isn't cutting it.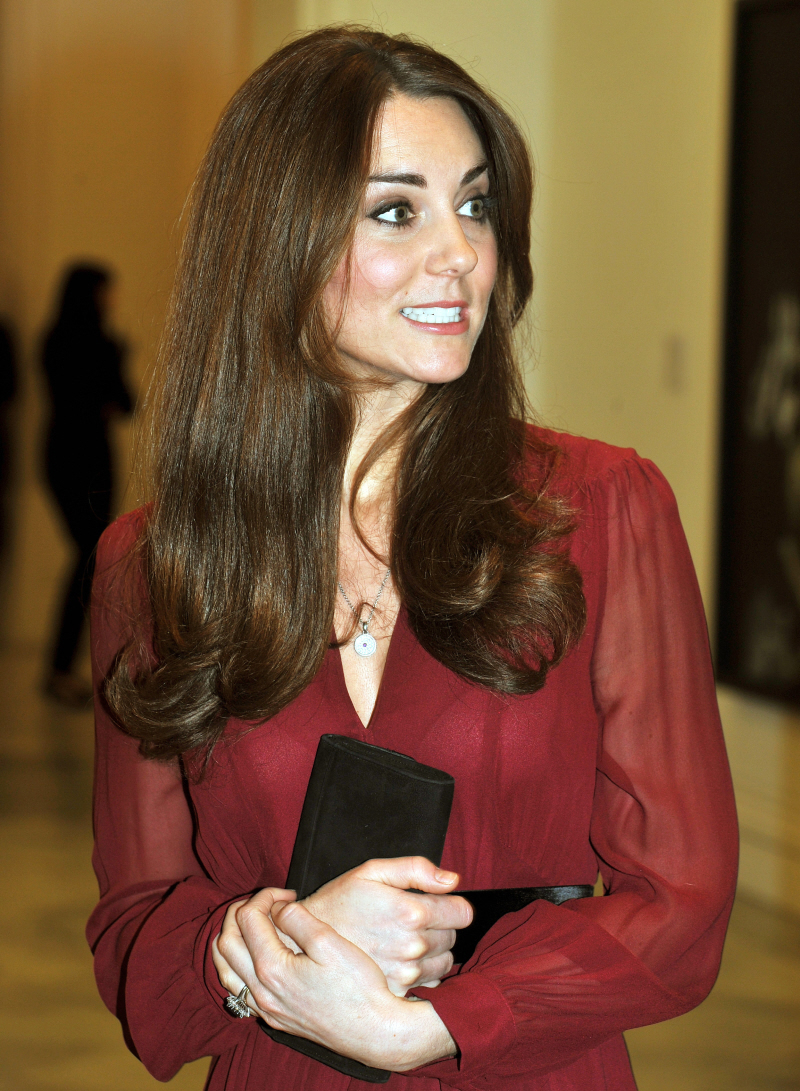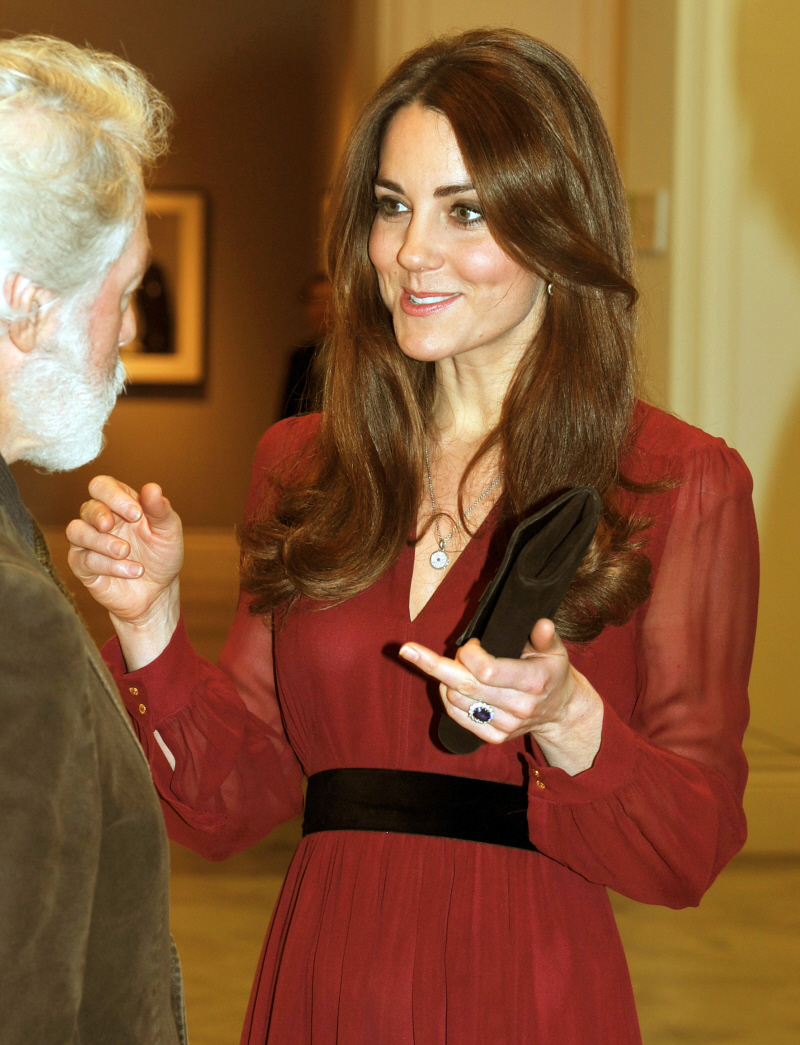 Photos courtesy of WENN.