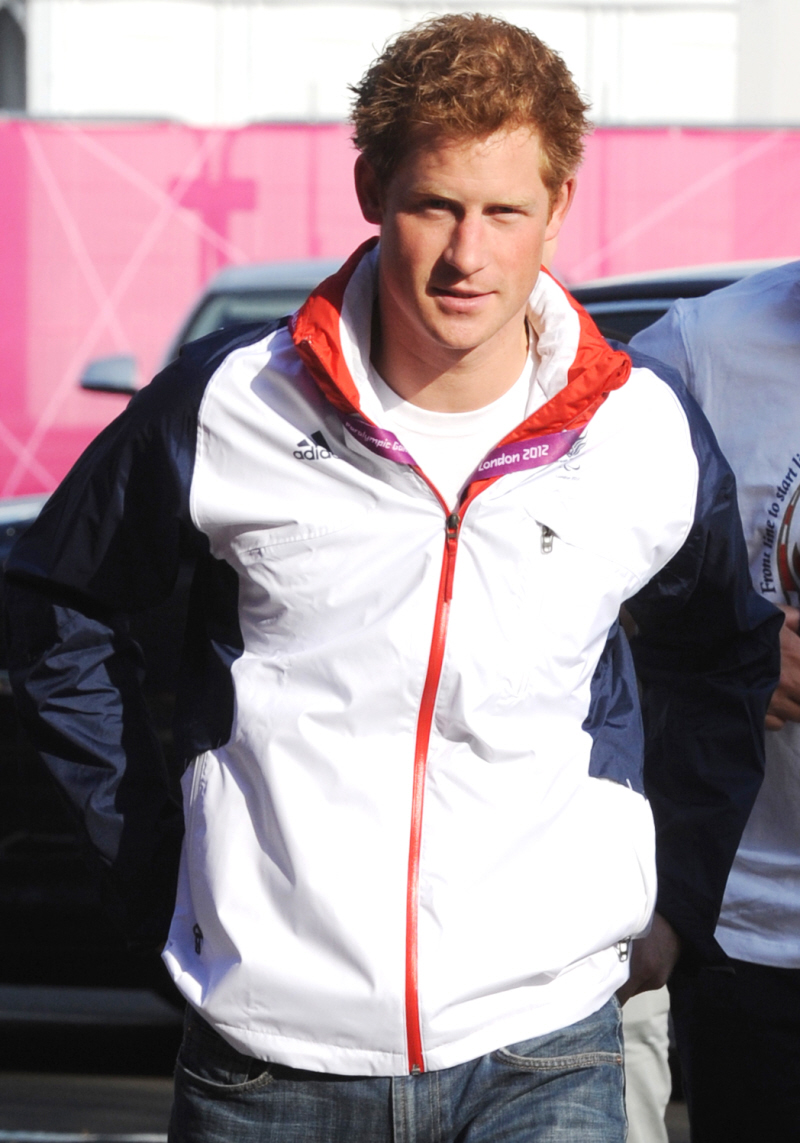 I miss Prince Harry. Obviously, I like him a great deal, and I would even say that I like him much, much more than his brother. But even if you don't enjoy Harry, can't you admit that the gossip world is a much better place when Harry is around? Harry can't go anywhere without causing a scene or busting out some inappropriate dance moves or drunkenly arranging a game of strip billiards or flirting too persuasively with his sister-in-law. Harry is just pure fun! Well, there's good news! Harry is coming home after 20 weeks in Afghanistan, and to celebrate his return, Harry has given a bunch of new interviews. Here's one where he discusses how happy he is that Duchess Kate is knocked up (and he's not even the father!).
Prince Harry is on his way home from the war zone and says he "can't wait" to become an uncle.

"Obviously I'm thrilled for both of them," Harry, 28, says of his brother Prince William and sister-in-law Kate, joking, "It's about time."

In an interview in Afghanistan, where he served since September, the prince says he had chatted to the couple – and didn't text or send them a letter, despite reports he had done so – when their news was released in early December.

"I spoke to my brother and her, and they're both very well and both very happy obviously," he says. "I think it's very unfair that they were forced to publicize it when they were, but that's just the media for you."

The royal couple revealed the pregnancy prematurely because of Kate's hospitalization due to severe morning sickness. Harry, in charge of the weaponry on his crew's Apache attack helicopter, was interviewed about 10 days after the pregnancy was revealed, but his remarks were kept under wraps for security reasons, released now because he's returning to the U.K.

"I literally am very, very happy for them," he says, "but I just only hope that she and him – but mainly Catherine – hopefully that she gets the necessary protection to allow her as a mother-to-be to enjoy the privacy that that comes with. I seriously hope that's going to be able to happen."

Now that he's back from his tour of duty, is there some pressure on him to follow his brother and find a wife?

"I don't think you can ever be urged to settle down," he says. " If you find the right person and everything feels right, then it takes time, especially for myself and my brother."

But, as he has hinted before, it is hard to find the right kind of woman who isn't going to be scared off by everything else that goes with being with a royal.

"You ain't ever going to find someone who's going to jump into the position that it would hold," he says. "Simple as that."
First, I love that he says "I literally am very, very happy for them" – it reminds me of Joe Biden. LITERALLY. Harry is literally happy for them. Harry is literally excited to become an uncle. Second of all, "I think it's very unfair that they were forced to publicize it when they were, but that's just the media for you." WTF? The media didn't FORCE them to announce when they did, Kate and William thought it would be smart to announce it early because Kate had to go to the hospital. The announcement was a PR strategy, weighing what to say and when and the media didn't "force" anything.
Harry also discussed how William was "privately frustrated" that he (Will) couldn't serve in Afghanistan, and how Harry is jealous that William gets to have a wife and a home:
Prince Harry, who has just finished his second deployment in Afghanistan, where he was a co-pilot gunner in Apache helicopters, said: 'I think there is a bit of jealousy, not just the fact that I get to fly this, but obviously [William would] love to be out here. And to be honest with you, I don't see why he couldn't. His job out here would be flying the IRT [Immediate Response Team], or whatever, doing Chinook missions. Just the same as us – no-one knows who's in the cockpit. Yes you get shot at, but if the guys who are doing the same job as us are being shot at on the ground, I don't think there's anything wrong with us being shot at as well. People back home will have issues with that, but we're not special. The guys out there are, simple as that.'

'Before coming out here I was very jealous of my brother,' he said. 'It's operational flying back home. You get all the luxuries of operational flying – the pride, as you call it – and the reward of basically saving people's lives, which is exactly what we try and do as well. And back home he gets to go home to his wife and dog, whereas out here we don't. We're stuck playing PlayStation in a tent full of men.'

While Harry flies an Apache helicopter, his older brother flies a completely different Sea King helicopter.

'He could fly this. I'd like to think I could fly his,' he said.
Do you detect a bit of a brotherly pissing contest? I do. Harry is basically saying that William could totally serve in Afghanistan, if only William would force the issue. Considering it's widely believed that William barely scrapes by with his RAF duties – so much so that he's practically being forced to quit this year – Harry IS calling out his brother. And it's funny.
Also – Harry described himself as "100% single" in the interview. Poor Cressida Bonas.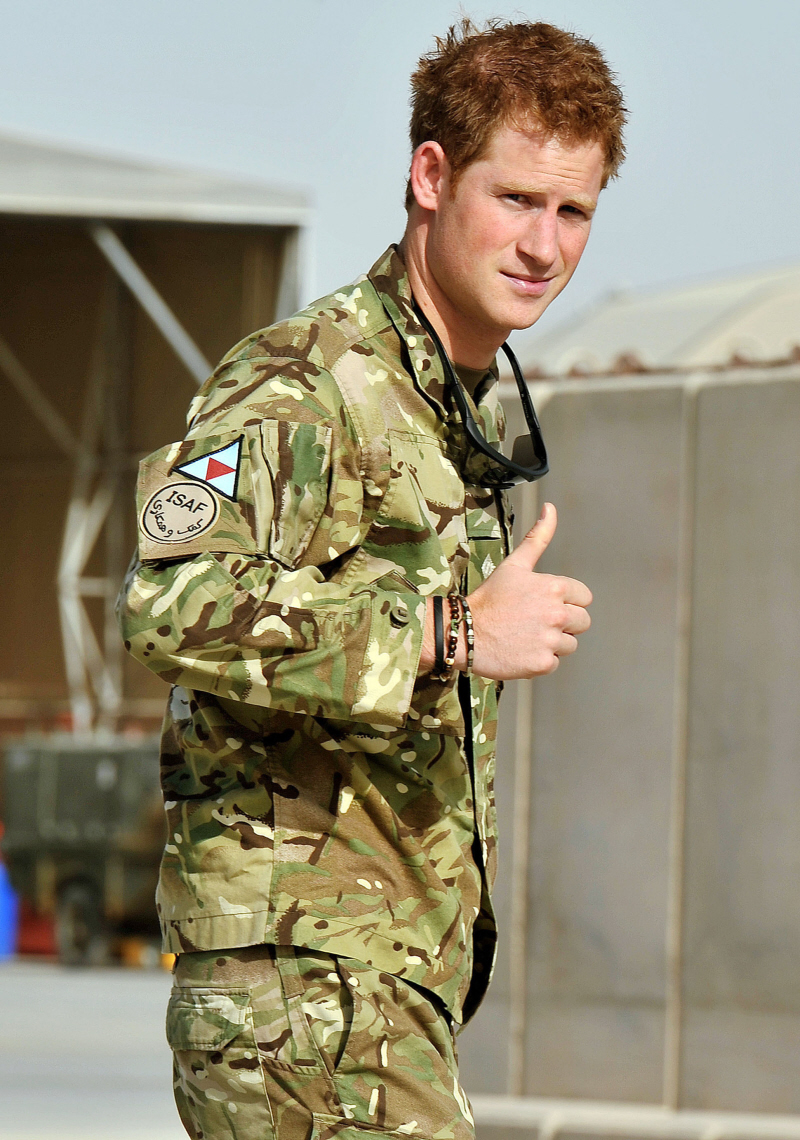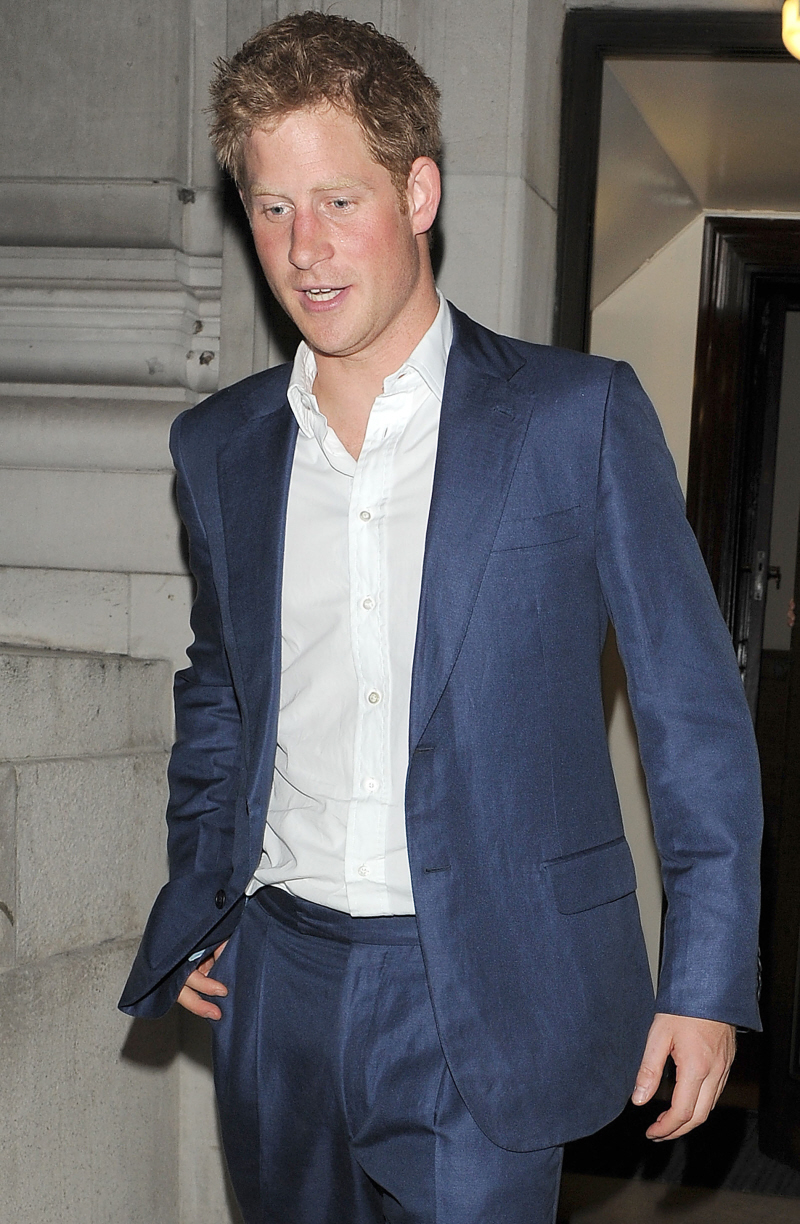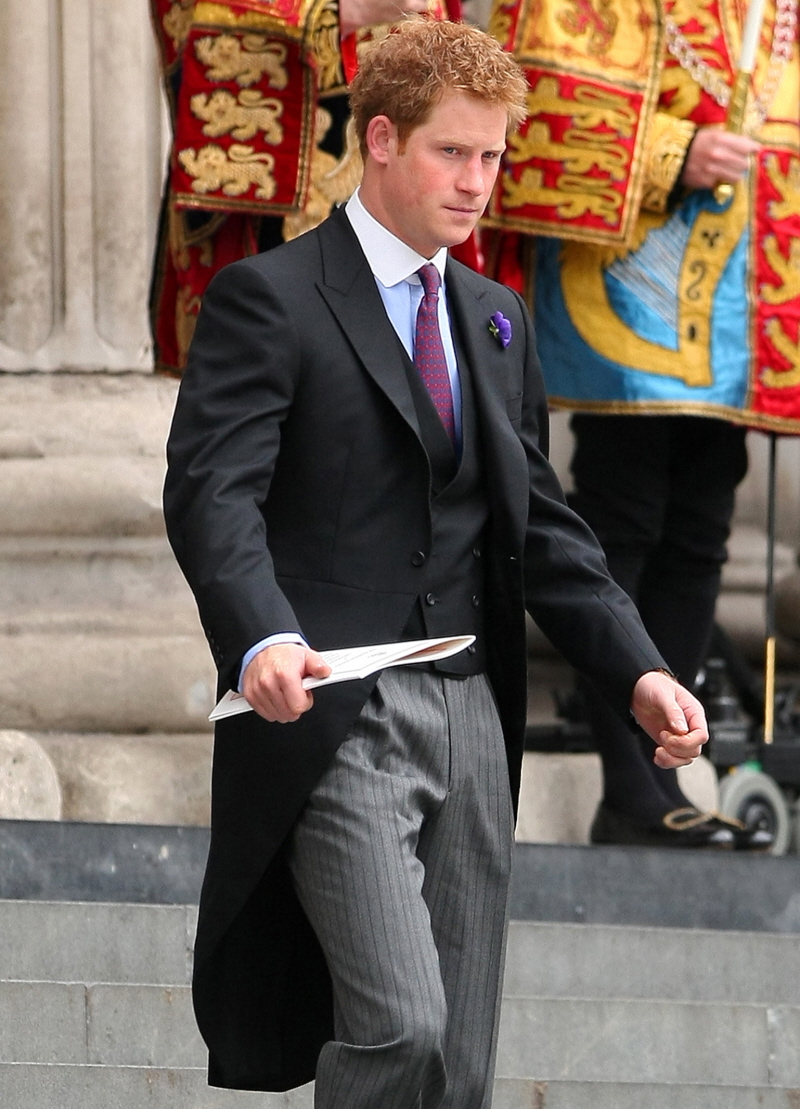 Photos courtesy of WENN, Fame/Flynet.