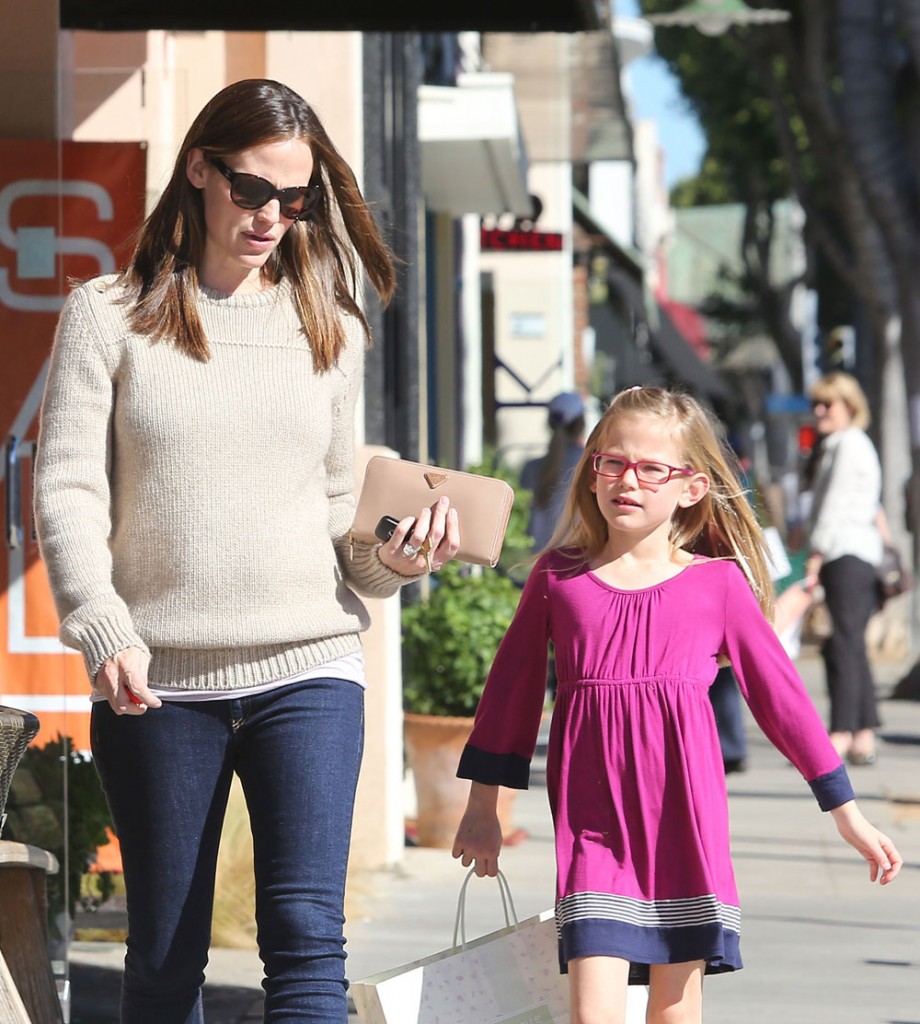 These are just some cute photos of Ben Affleck and Jennifer Garner out with their daughters separately. Garner was seen out with their oldest, Violet, 7, yesterday. The two went out shopping in Santa Monica, at Fred Segal, and they also went to get a haircut for Violet. That adorable little girl always looks so happy in photos. I especially love the first photo below where she's making a silly face. Also, check out her cute pink striped animal hoodie hat! Her glasses, hat and sundress are all perfectly coordinated.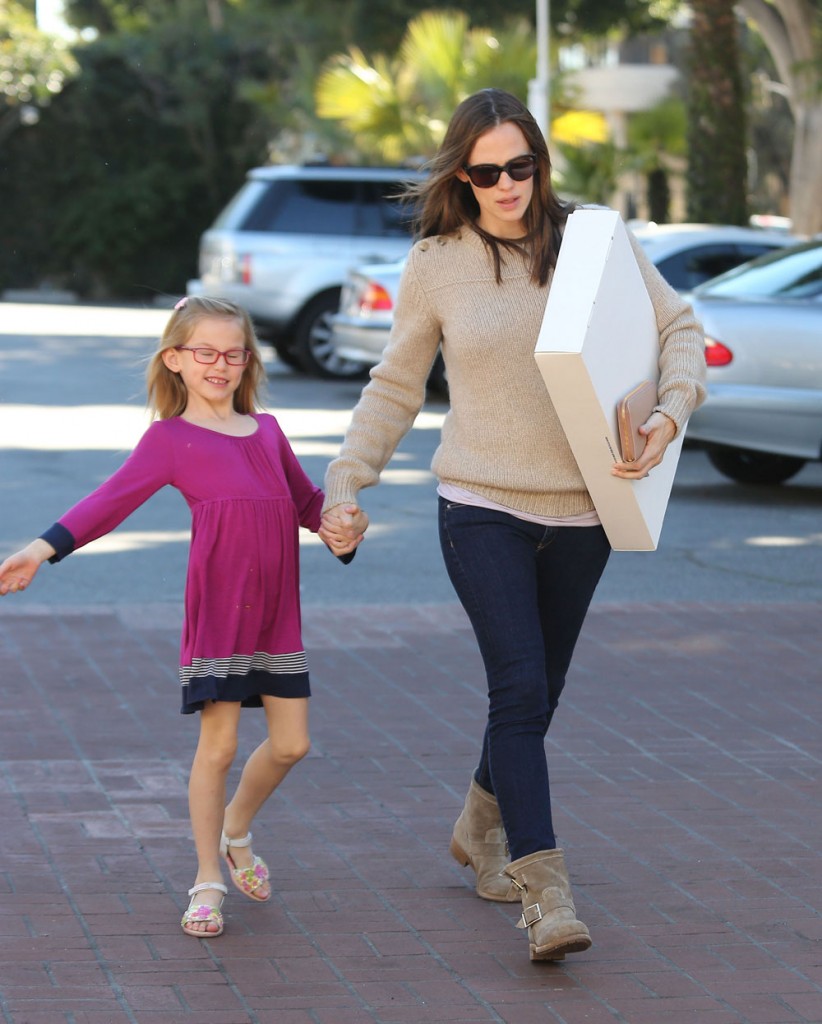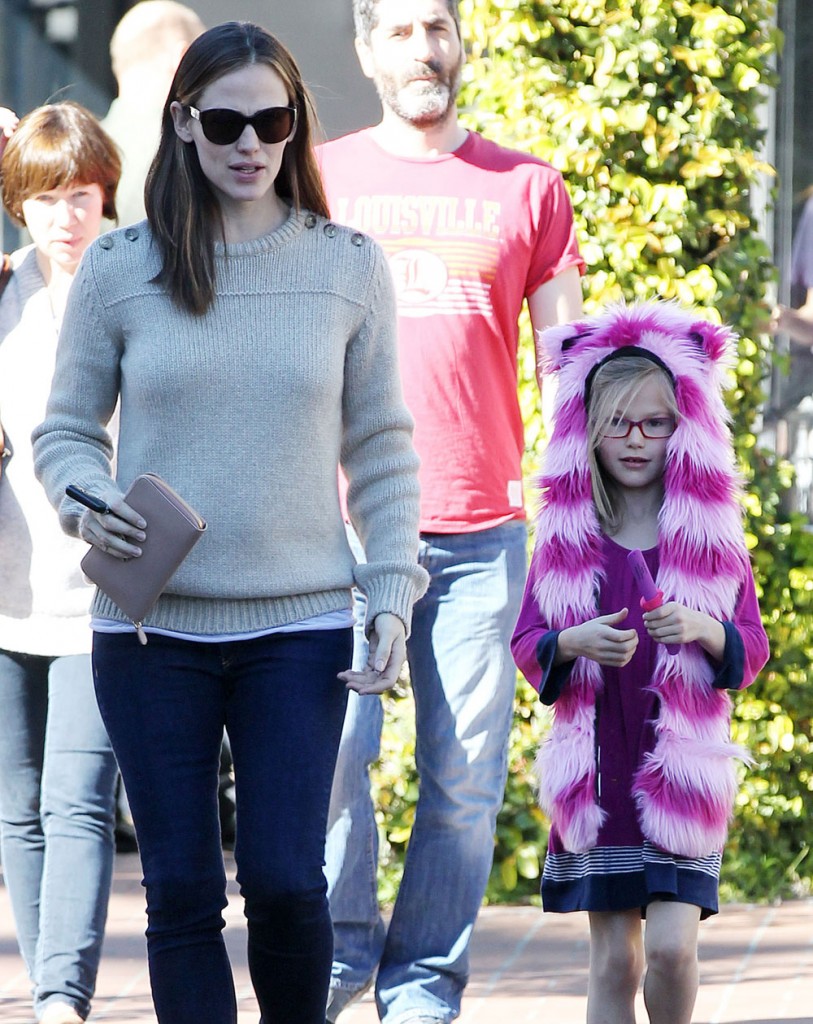 I like Jennifer's casual style here, she looks really pulled together with those skinny jeans, cream boots and matching knit sweater. She looks super comfy and stylish. She also matched her Prada clutch to the look. (I couldn't go out with just a clutch personally, I need to have a big purse for all the mom crap I carry, particularly the tech stuff.)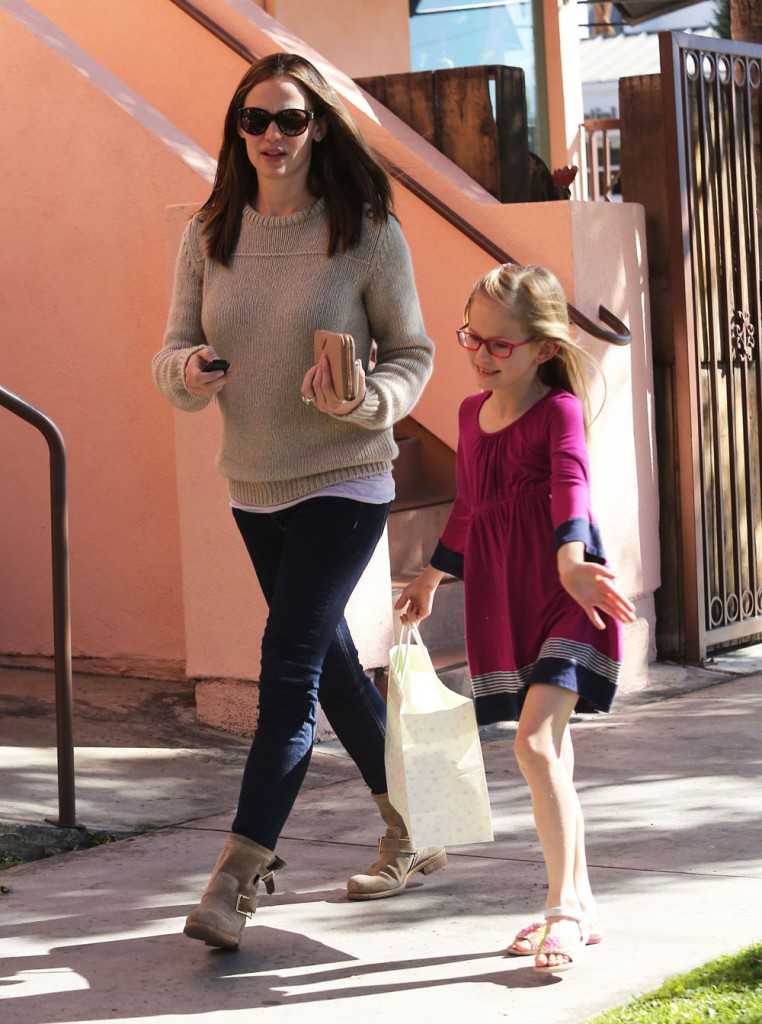 We also have some photos of Ben out at the Farmer's Market on Sunday with Violet and Seraphina, who turned 4 earlier this month. This reminds me that Ben and Jennifer's son, Samuel, turns one on Sunday. (I mean I was reminded when I checked wiki to make sure I was getting the girls' ages right.) I can't believe he's nearly one already! It seems like just a few months ago that Jennifer gave birth.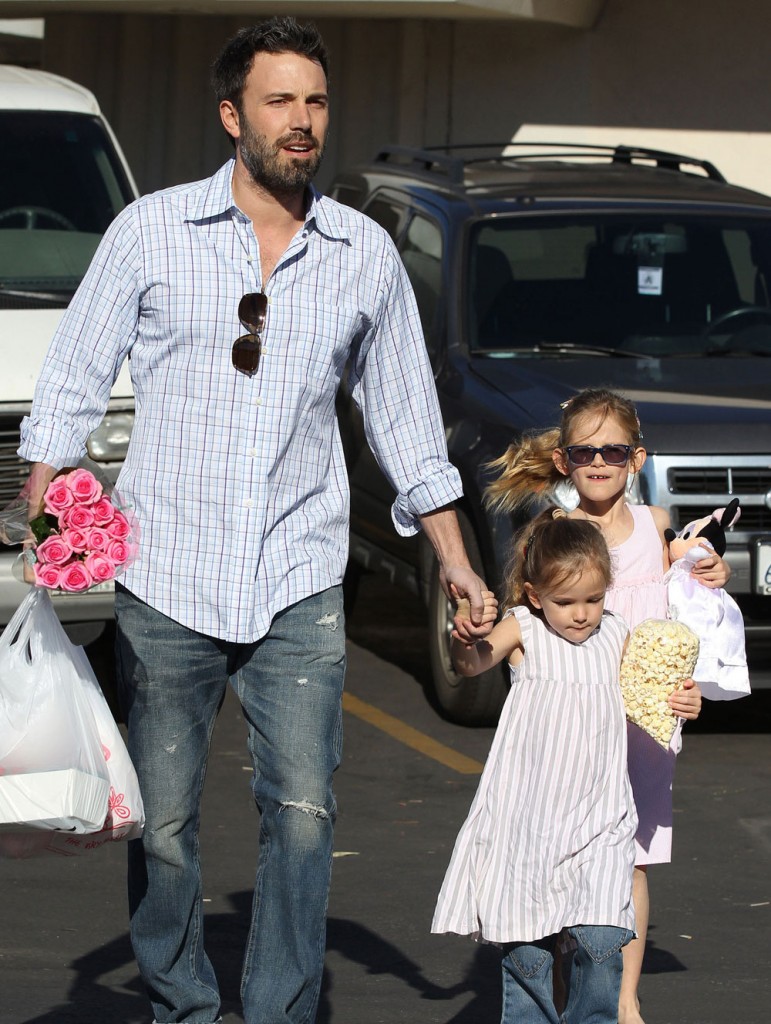 Ben had a new interview and profile in the NY Times last week in which he graciously responded to the news that he had been snubbed for a Best Director Academy Award nomination. He said "We got nominated for seven Oscars, including best picture. If you can't be happy with that, your prospects for long-term happiness are pretty sad." He also recounted his career trajectory, which he seems to bring up at every turn, and talked about how he met the real CIA Agent whom he portrayed in the film, Tony Mendez.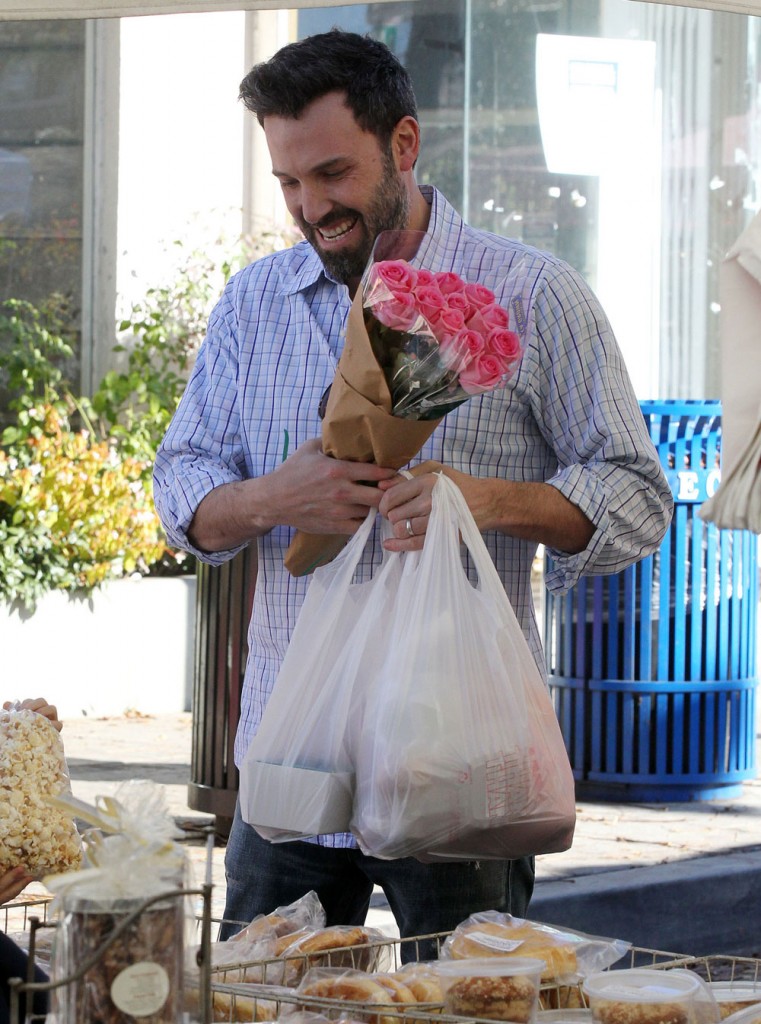 Incidentally, some outlets are claiming that Ben's vanity casting may have cost him an Oscar nod. Vanity Fair points us to an article on Fox which claims that a gratuitous shower scene, in which the audience is treated to an unnecessary scene of Affleck's tight abs, may have turned off Academy voters. Affleck did the exact same thing in The Town – he included a shirtless workout scene of himself. An article in Vulture [via VF] pointed out that all the other actors in Argo looked like their real-life counterparts, except for Affleck, who is taller and hotter than the guy he plays. I don't see a problem with that, but maybe Affleck should have cut the shower scene if he wanted to be taken more seriously. I mean I'm not complaining, but the scene in The Town really stuck out for me as not jibing with the story.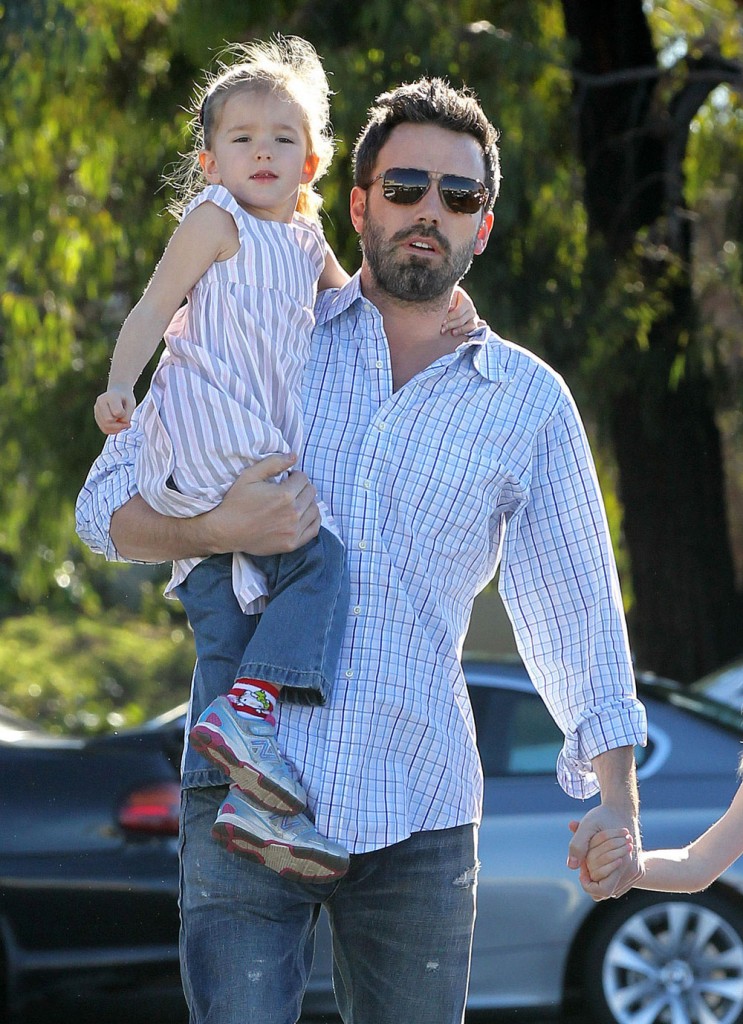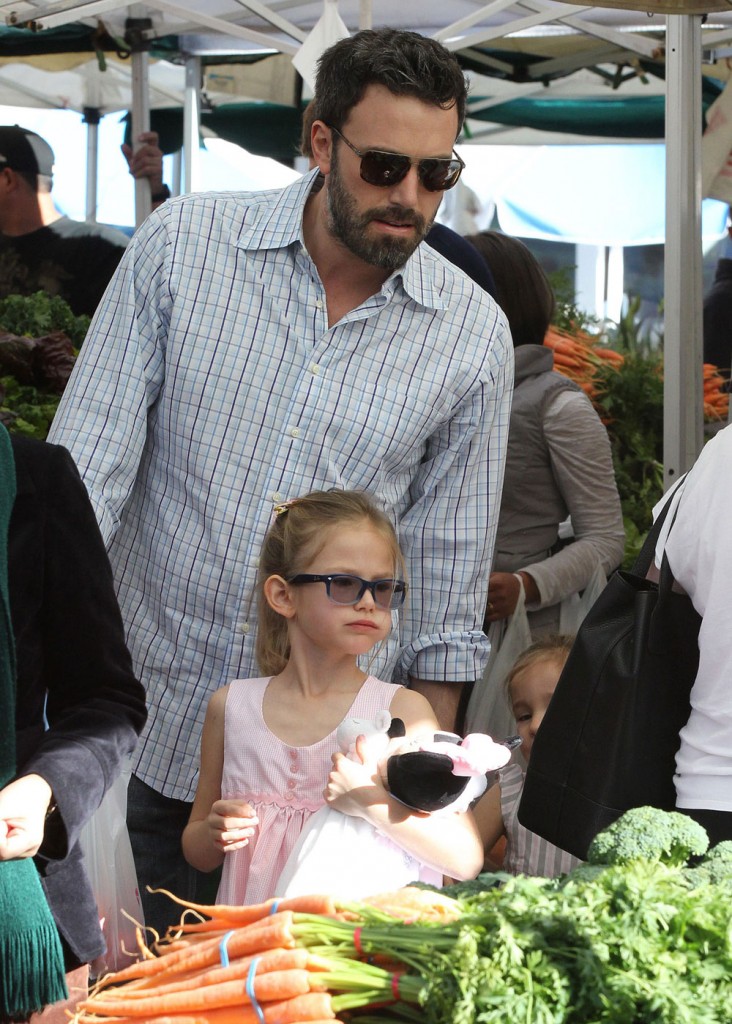 Photo credit: Fame Flynet