As I keep saying, Taylor Swift has had a rough month. January has been horrible for her – she began the year with a fresh breakup (Harry Styles) then she lost the Golden Globe to Adele AND she was publicly mocked by Tina Fey, and then Michael J. Fox (!!!) made fun of her habit of writing songs about ex-boyfriends. So is Tay-Tay doing some soul-searching and trying to figure out where she went wrong? Or is she just living her life like normal, allowing all of us to hate the game but not the player? I don't know. Radar says Swifty is upset with all of the public mockery, but it doesn't sound like she knows how to change:
Taylor Swift has thick skin, but all the public mockery and jokes made about her love life is starting to wear on the I Knew You Were Trouble singer, RadarOnline.com is exclusively reporting.

According to a close pal, Taylor has a great sense of humor and knows that as a public figure she's going to be a target — but the jabs are beginning to take a toll on her emotionally and she's began to wonder who's really joking and who's not.

"At first Taylor just thought it was funny how much interest people had in her love life and she went along with it," the insider revealed. "But now she's the butt of jokes on Saturday Night Live, in the tabloids and on the late night shows. She laughed it off, but the jokes made about her at the Golden Globes got under her skin."

With a string of failed relationships including John Mayer, Harry Styles, Jake Gyllenhaal, Conor Kennedy, Taylor Lautner and Joe Jonas – which she frequently uses to write new songs – the 23-year-old's reputation as a serial dater has been solidified.

"The jokes being made about her love life embarrass her, but it's finally hit home with Taylor," the pal said. "She really wants to make an effort to slow down and not jump from boyfriend to boyfriend. In a weird way all the negative press has really opened her eyes and will be good for her!"
And if that's not enough, Swifty's version of "slowing down" has been revealed – she got on her private plane yesterday and flew to England where she's trying to meet up with her ex, Harry Styles. Because if there's one way to prove your new-found maturity, it's crack-stalking your 18-year-old ex-boyfriend by flying your private plane to his city and staying at the hotel closest to his house:
LOVE-SPLIT Taylor Swift touched down in the UK yesterday — with pals saying it's for a "showdown" with Harry Styles. The You Belong With Me singer racked up the air miles in her private jet to fly in to Luton airport around noon.

Taylor, 23, who hasn't seen 18-year-old Harry since they broke up, was then driven to a London hotel — near where the One Direction star has a house.

A source said: "Taylor flew to Luton and then travelled to London yesterday — and there's talk of a meeting with Harry being on the cards. She has no obvious reason or promo duties in London this week. Harry has just got back from a small tour in Japan with the band and now has four days off. Out of all the hotels there are in London, Taylor has opted for one close to Harry's house."

The pop pair enjoyed a 65-day whirlwind romance until a bust-up in the Caribbean earlier this month. Both have since been putting on a brave face. Taylor went to the Golden Globes in LA last week while Harry has been catching up with friends when not on band duties.
You can see photos of Swifty's arrival in England here. My problem with this? By all accounts, Harry was the one who broke it off with Taylor after a huge fight shortly after New Year's. She might have been testing him or maybe she got hyper-emotional or something, but most sources agree that Harry was the one to dump her. So did Harry even invite her to England? Or did she just show up? Ugh. Young love.
PS… For whatever reason, this (below) is the image I have of Swifty on Harry's doorstep – like, she'll wear a white gown and her eyes will look sort of crazy and she'll announce to him: "We're getting back together, Harry. I'm not going to be ignored."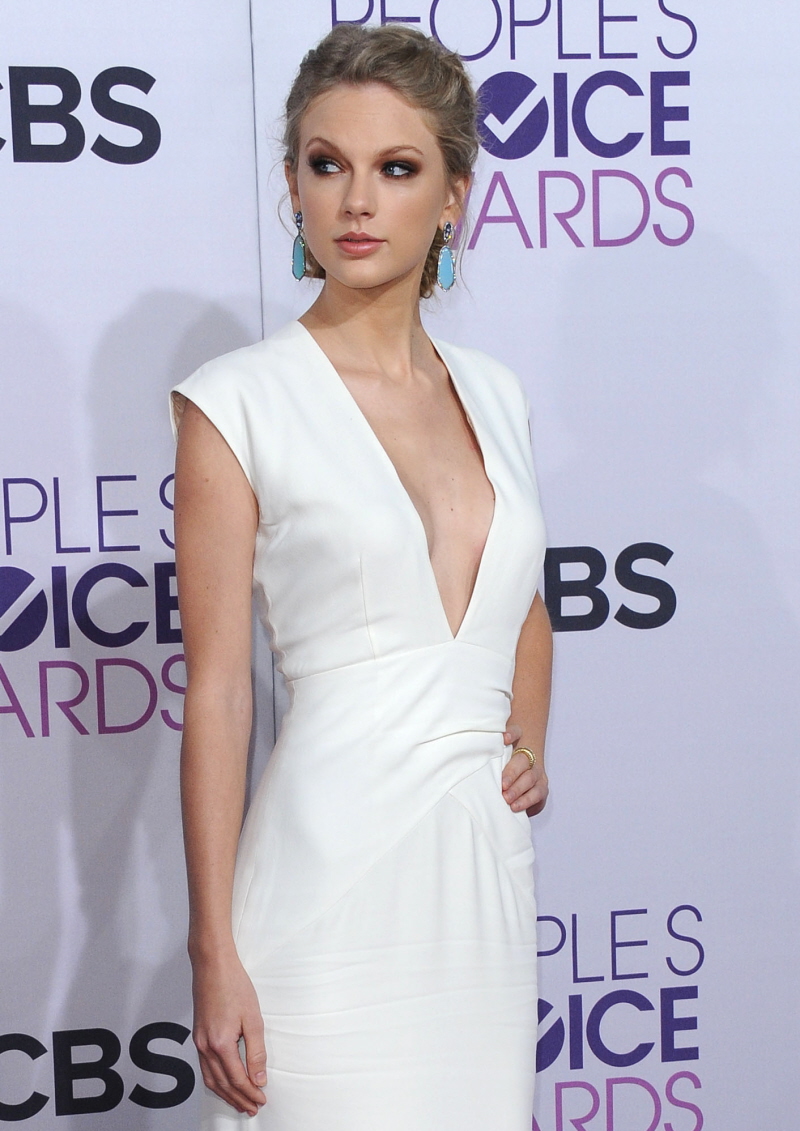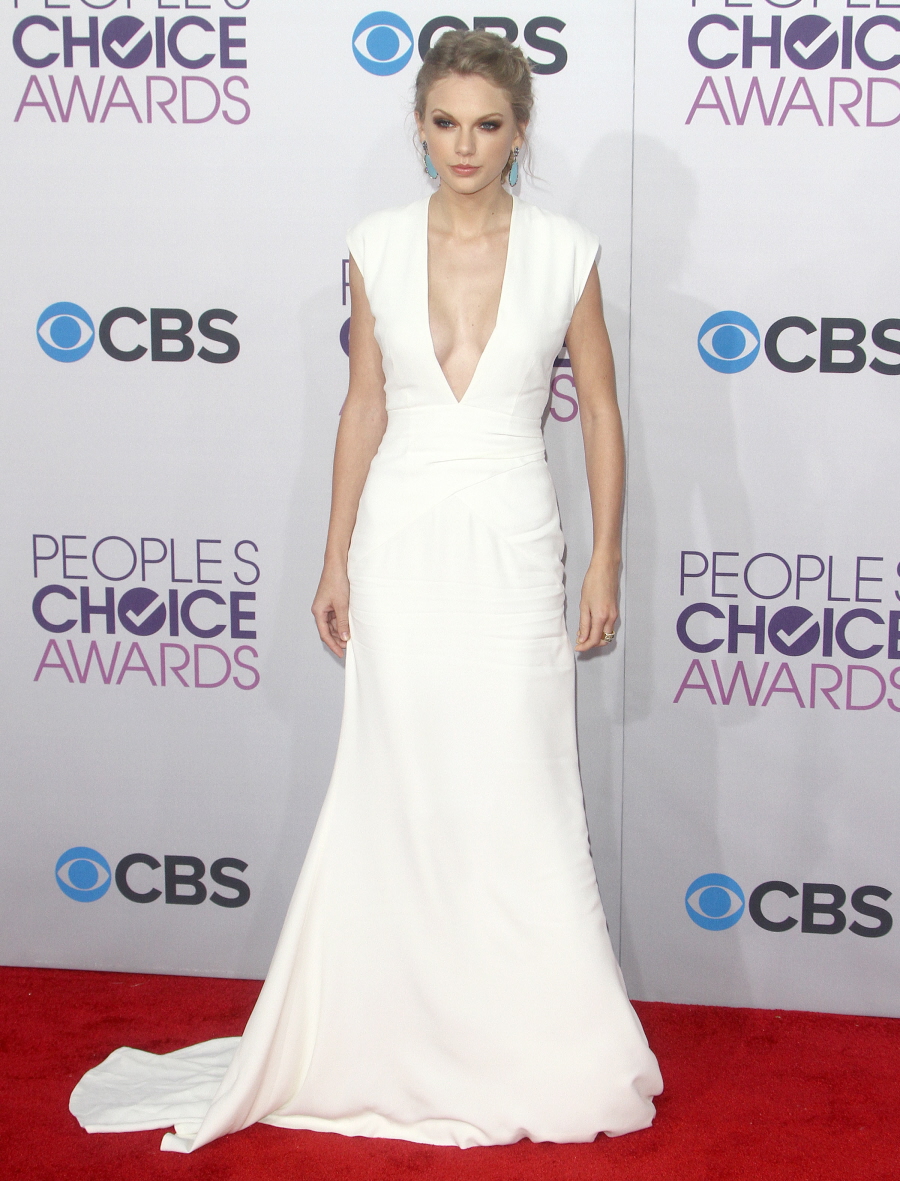 Photos courtesy of Fame/Flynet.