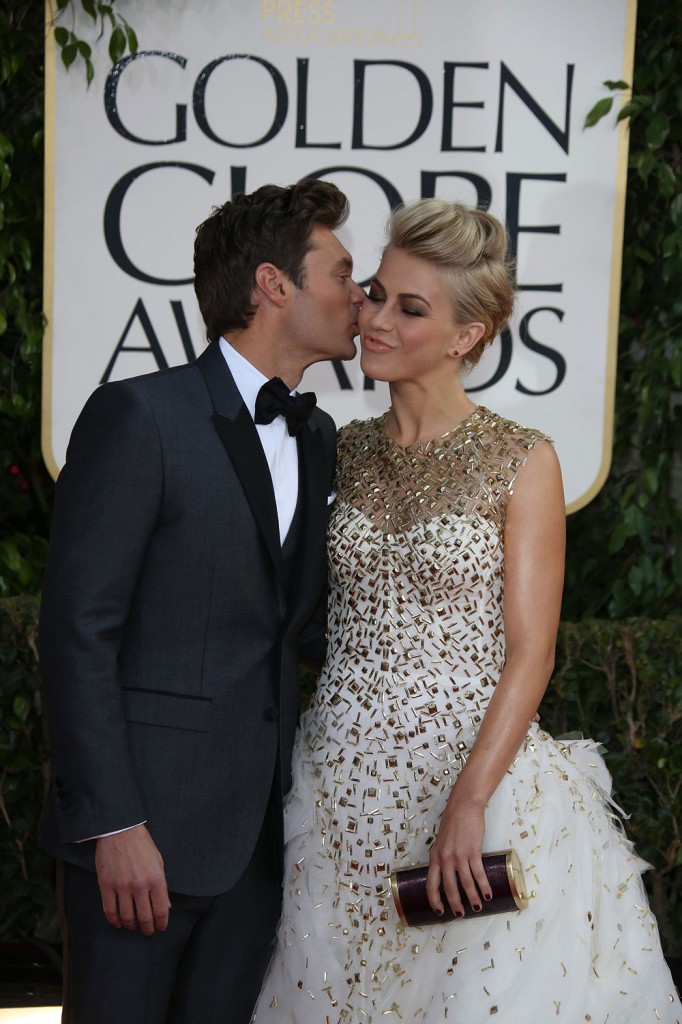 When Ryan Seacrest, 38, and Julianne Hough, 24, first got together a little over two years ago, a lot of us thought it was a publicity stunt. I remember that he took her shopping for luxury goods in Paris and made sure the paparazzi were there to document their PDA-heavy outing. The more time that passes, the more they come across like a regular, committed couple. It also helps that we're getting to know Julianne and that she seems like she's much wiser and more mature than her years. During his Golden Globe red carpet coverage, Ryan gushed about Julianne's (goofy) dress a few times, and he was genuine about it. It's like he was looking for excuses to talk about her.
In a new interview with Chelsea Handler, Ryan continued to praise his girlfriend, calling her "the best part of every day" and admitting that they were considering starting a family together.
"She's so beautiful…stunning," the American Idol host said about his girlfriend of two years, Julianne Hough, on Chelsea Lately tonight when Handler flashed a pic of the glamorous duo at the Golden Globes earlier this month.

Agreeing with Handler's assessment of Hough as a "great girl," Seacrest called her "phenomenal."

"She's the best part of every day," he said—and, since Seacrest never sleeps, that's a long day to be the highlight of!

Asked if he wants to get married and have a family, the 38-year-old multihyphenate said, "We both do," but that the 25-year-old [sic] Hough—not Handler—would be the first one to know when that's about to happen.

They touched briefly on American Idol, too, Seacrest diplomatically saying that Mariah Carey and Nicki Minaj have "come to work and disagreed about a thing or two, here or there, but now, today, they're fine."

"It just sort of depends," he added, a master of ceremonies, as always.
In the video segment posted on E!, Chelsea ribs Ryan and tells him that she's heard that the decor in his new house "is very feminine." She makes constant references to the rumors that he bats for the other team. It's a testament to Ryan's personality that he didn't get defensive or deny anything. Plus he practically owns E! He could easily tell Chelsea or The Soup to stop making fun of him, but he accepts the ribbing and doesn't pull rank. When Chelsea introduced the topic of Ryan's girlfriend, she said "I believe this relationship, actually" later adding that unlike Ryan "I don't have to prove to anyone that I'm straight." That's Chelsea for ya. (Also, Chelsea says in the interview that Julianne is 25, but she's not. She doesn't turn 25 until July.)
As far as Ryan starting a family, I just get the sense that the dude is way too busy to think about it now. He has a radio show, he's on Idol, he produces multiple reality shows. He looked so tired on Chelsea Lately. He probably can't even consider having kids at this point, but at least he has plenty of time for that with Julianne. She's young and seems too busy with her career too.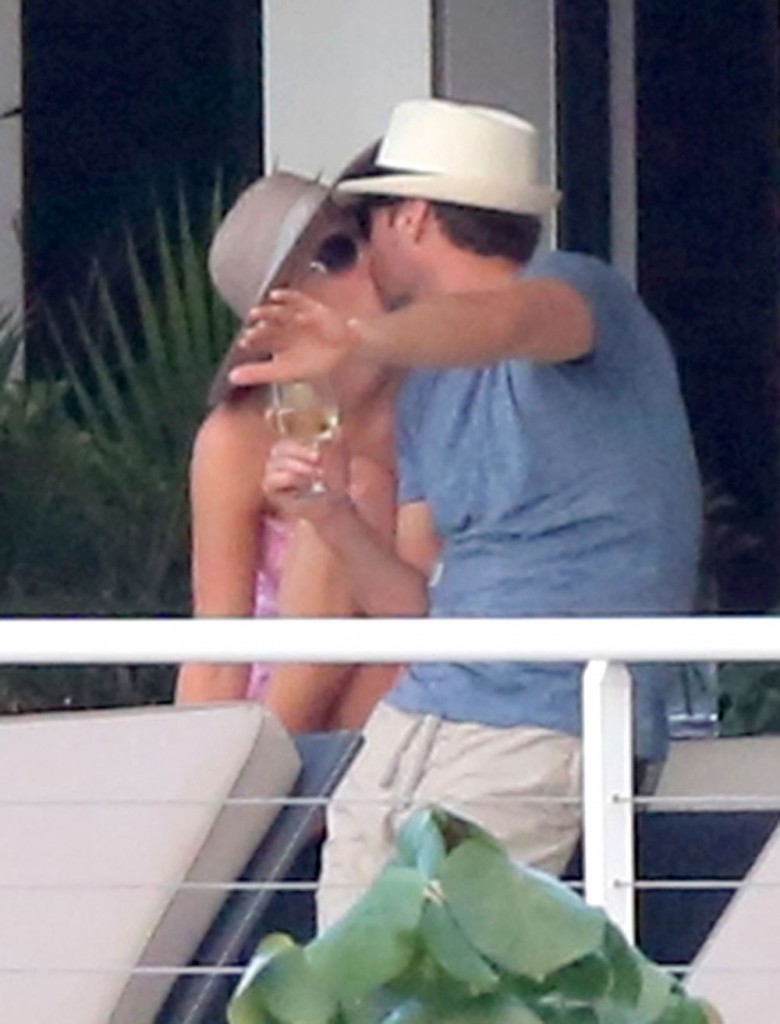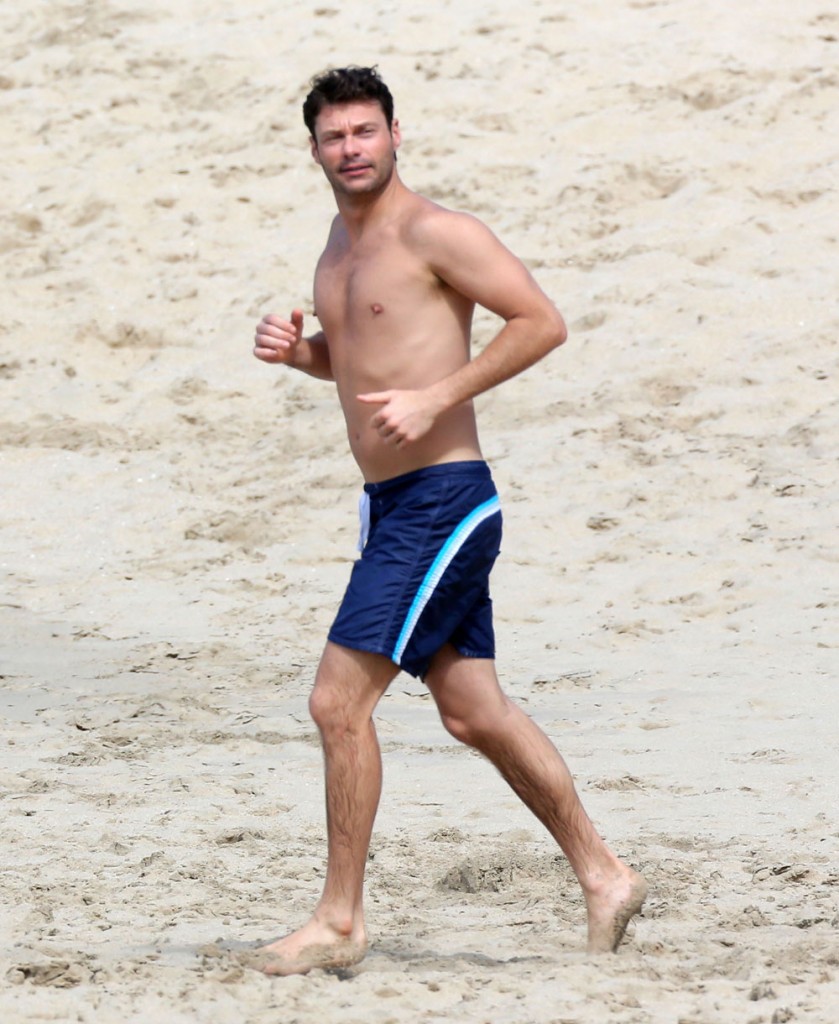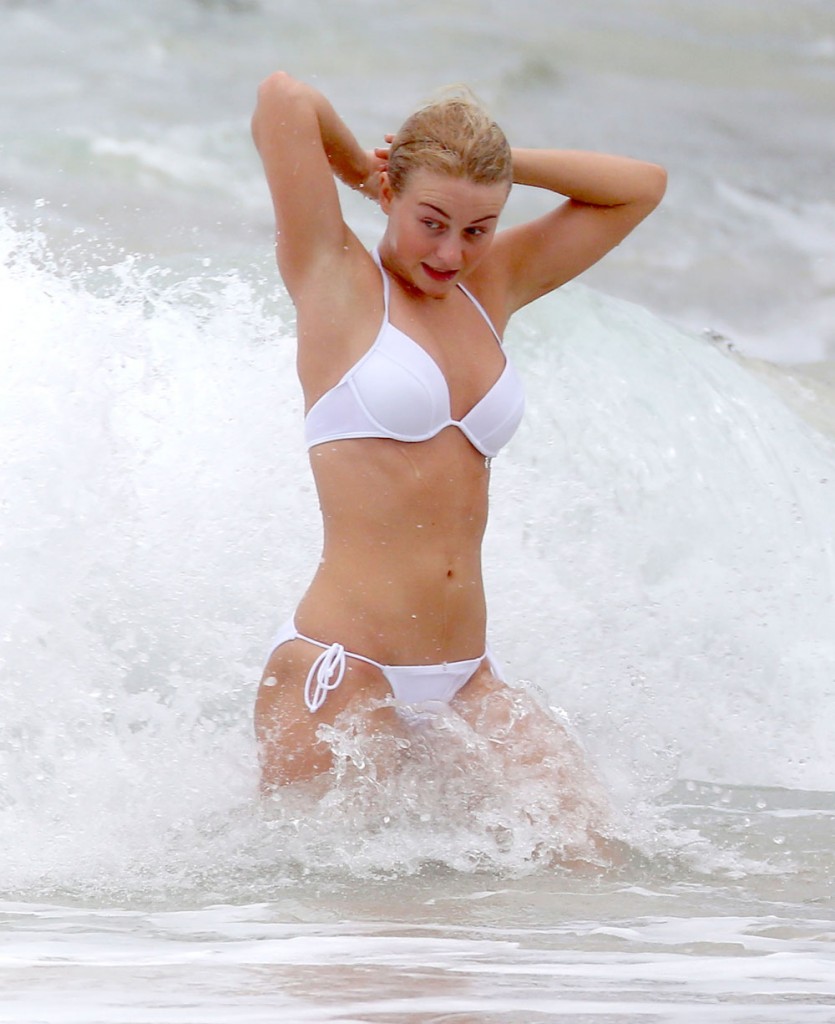 These photos are of Ryan and Julianne in St. Barts on 1-4 and 1-5-13. Credit: Fame Flynet. They're also shown at The GG on 1-13-13. Credit: WENN.com