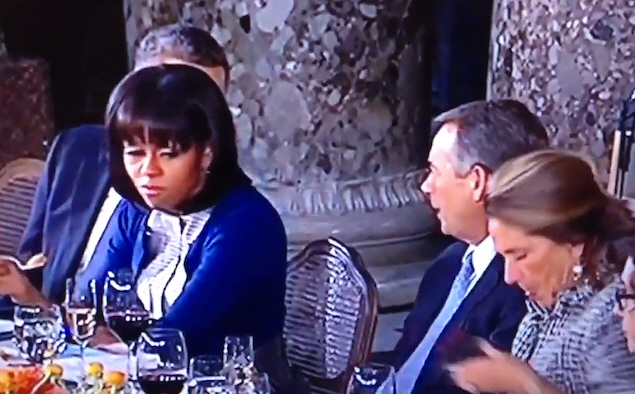 I mentioned this in yesterday's Michelle Obama post, but as it turns out, everybody is still obsessed with discussing the hilarious FLOTUS eye-roll at the inaugural lunch at Capitol Hill. This video has become my generation's Zapruder film, hand to God. I'll set the scene – Michelle was seated in between her husband and the Speaker of the House, John Boehner, for the fancy lunch. At some point, nearing the end of the meal (I think the waiters were serving the desserts at this point), the camera comes in on Boehner and Pres. Obama, who were talking to each other behind Michelle – Michelle was sort of hunched over, concentrating on her food. Boehner raps his knuckles against her arm, referencing her in his conversation with Pres. Obama, and you can see Pres. Obama laughs with him. But while the men laugh, Michelle only gives a little head shake and rolls her eyes. The videos:
So the conversation has become: "What was being said? Was it disrespectful of Michelle to roll her eyes? Was it disrespectful of Boehner to knuckle her like that? Why was Michelle so unamused?" My take was always something along the lines of "Boehner and POTUS were joking around, and they made a joke at Michelle's expense, or it was some kind of dirty joke that Michelle wasn't happy with." I also kind of think it was no big deal, but… whatever.
Anyway, the geniuses at Inside Edition got a hold of a lip-reader who tried to determine what was being said during the eye-roll.
It was the eye-roll seen 'round the world, and now we may know why First Lady Michelle Obama was less than impressed with Republican House Speaker John Boehner during Monday's inauguration luncheon.

Michelle sat forward in her chair, allowing her husband, sitting to her right, and Boehner, to her left, to exchange a few words. She seemed annoyed with the banter, then rolled her eyes.

Lip reader Larry Wenig tells "Inside Edition" that Boehner asked President Obama — a longtime smoker who claims to have kicked the habit — if he'd had a chance to have a cigarette before the luncheon. The speaker, a chain smoker, then quipped, "Somebody [Michelle] won't let you do it."
I think a cigarette quip makes perfect sense. Go back and look at the video with those words in your head – doesn't that absolutely make sense? Unfortunately, the DC blogs got in touch with Boehner's office and his spokesman said that Inside Edition's theory "is not true" but someone else claims Boehner has no idea what was being said. Guess it will have to be a mystery for years to come! Now… did anyone else notice how POTUS was chewing gum during the parade? Lots and lots of people suggested that he was chewing Nicorette. I would believe that too!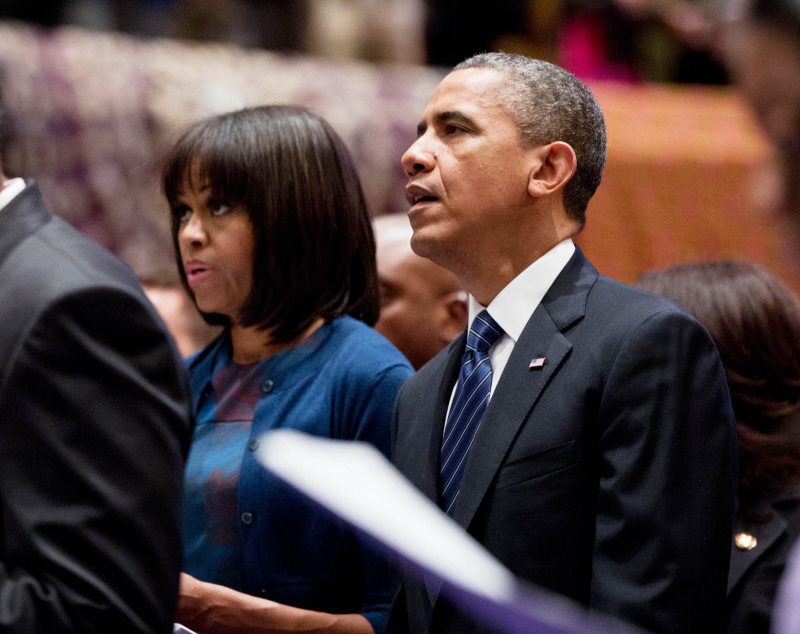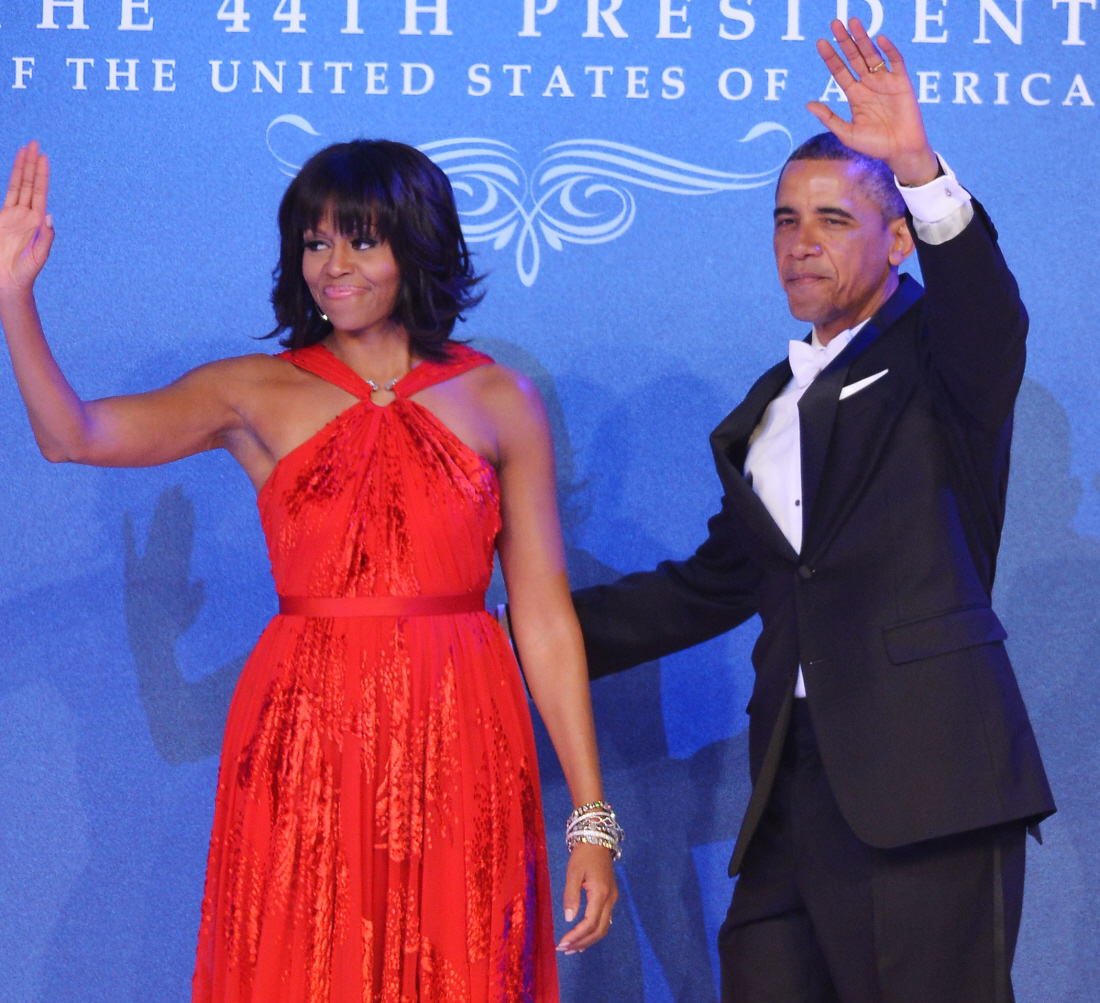 Photos courtesy of WENN.